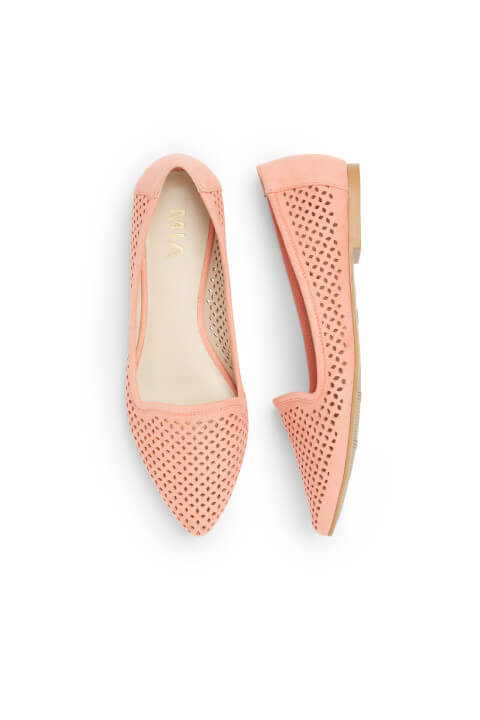 With skinny and straight leg pants hogging the fashion spotlight for so long, you might be at a loss for which shoes to wear. If heels are making you ache, trade them in for flats and keep the length of your legs in mind when styling flats with bootcut pants:
If you have short legs: To keep the legs looking just as long as they would with heels on, opt for a high-waisted pant to elongate the leg line. Keep the illusion going with flats in a similar hue as your pants—think black shoes with black pants or dark brown boots with denim. Bonus tip: Pointed toe flats in a coordinating color will also keep your legs looking miles long.
If you have long legs: If you have longer legs, stick with a mid-rise pant and try pairing contrasting shoes with your bootcut pants or jeans. Open toed sandals or slide sandals are an ultra-comfortable option and a perfect change from heels.
You're the most stylish and comfortable when you're comfortable, so if you cringe at the thought of wearing heels, keep them in the shoe closet!
—Sheri
What are your thoughts on wearing flats with bootcut pants? Tell us in the comments below!