Maxi skirts truly are a blessing when it comes to dressing down and dressing up. Congrats on your recent investment in this style staple!
Read on for styling tips on wearing a maxi skirt for work: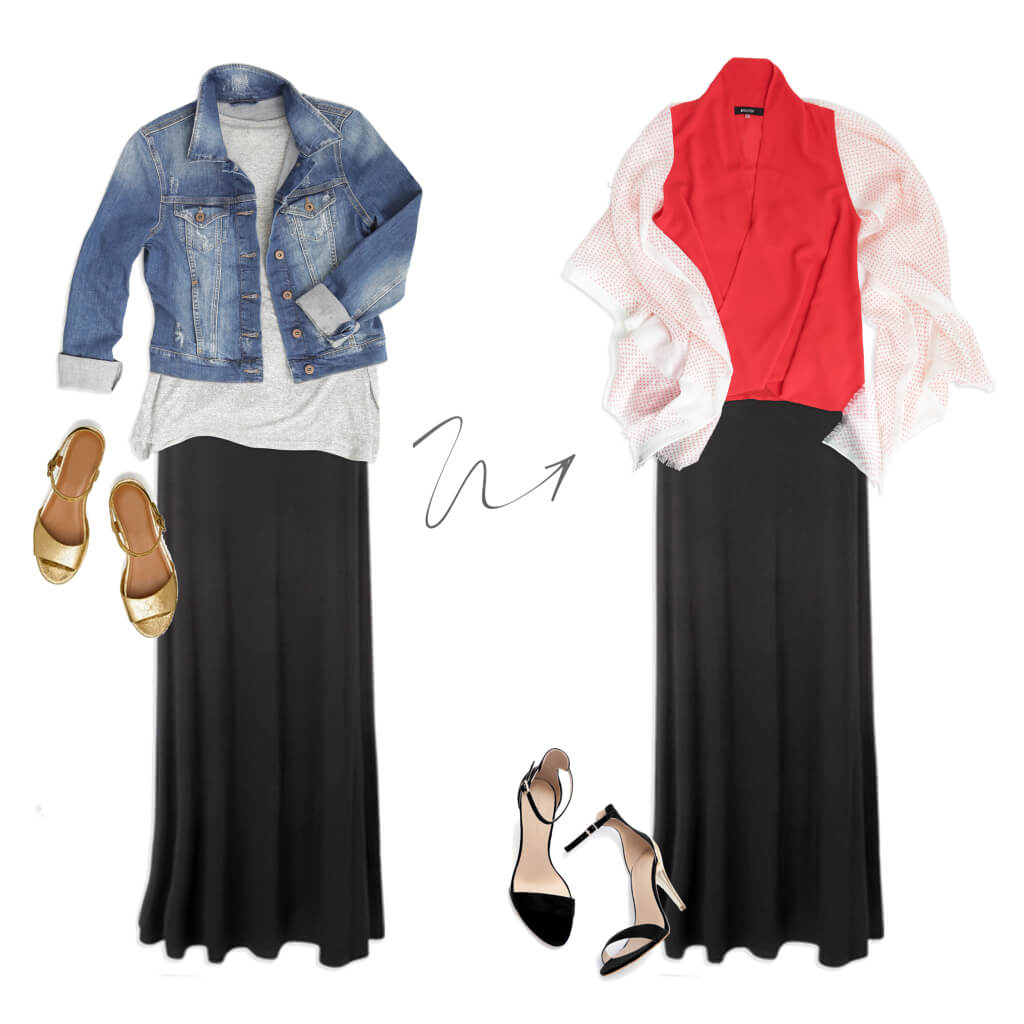 Strike a Balance: 
For the most fit-flattering silhouette, balance your maxi skirt with a form-fitting top. You can't go wrong with slim tank styled with a cardigan or blazer for a new take on workwear.
Buttoned-up Workwear: 
If you've got a big meeting at the office, wear a crisp, white button-up tucked completely into your maxi skirt. Roll up your sleeves, don your maxi skirt and wear a pair of pointed toe pumps for the ultimate power outfit.
Casual Friday:
Does your office celebrate the casual Friday rule? Dress down your maxi skirt with a tee shirt and a jean jacket and toss on a pair of espadrilles. Plus, with an outfit as easy as this, you'll be able to head straight to happy hour after you've put in a full day.
Did you know you can transform your maxi skirt into a trendy midi by knotting the bottom? Now that's a hard-working wardrobe addition.
Ready to maximize your maxi skirt game? Our team of expert stylists are here to help. Take your style quiz, order a Fix and ask your stylist to send items to pair with your skirt. You'll receive five hand-picked items to try conveniently and comfortably at home. Shipping and returns are always free.