What's the piece that should be an essential in every woman's wardrobe? The blazer! This style staple gives that finishing touch to any outfit and (bonus points!) can be worn all year long.   
Check out these three different styles of blazers and how they should fit.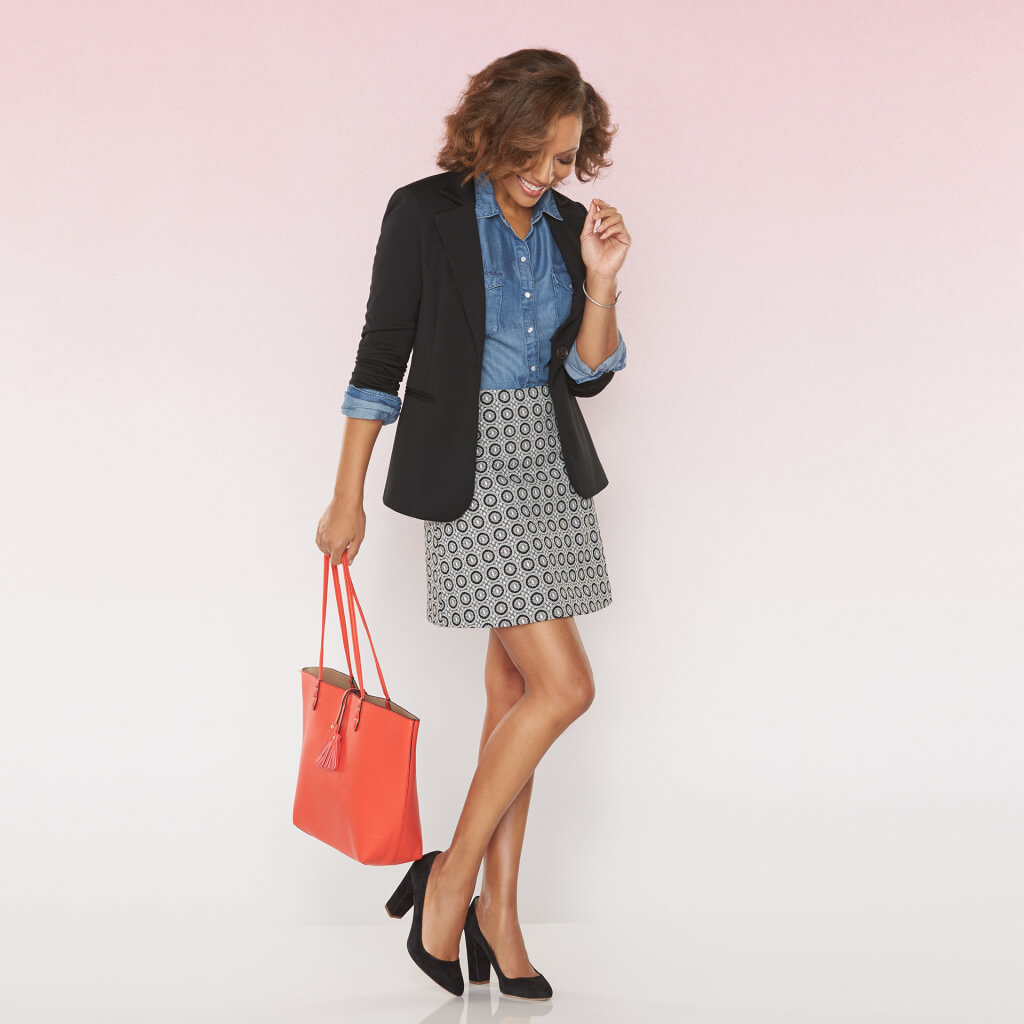 How a Fitted Blazer Should Fit :
When you're picking out a new blazer and are on the hunt for a fitted blazer look for one that's snug across the shoulders, but doesn't pull or restrict your arms. The tapered fit (at the natural waist) creates a streamlined, slimming effect.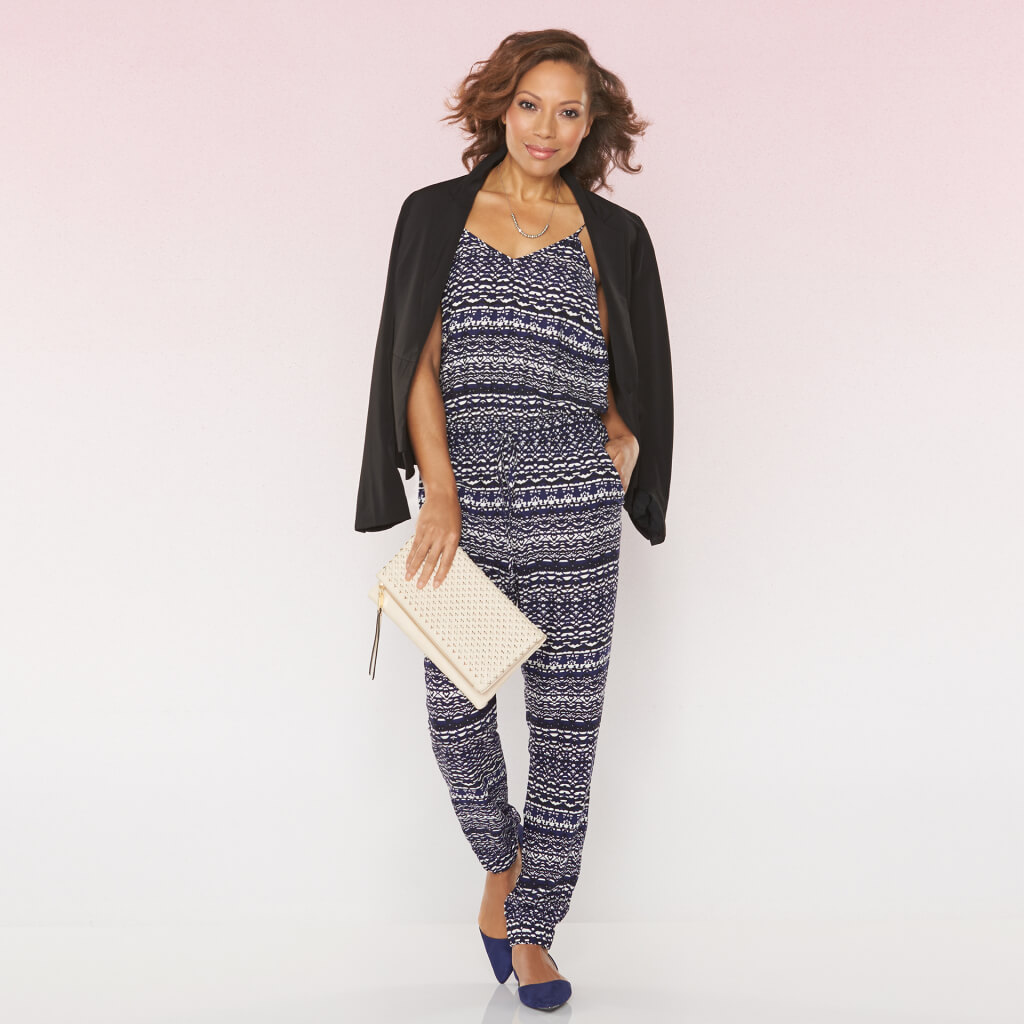 How a Boyfriend Blazer Should Fit:
The oversized blazer is inspired by feminine menswear and the key to pulling this style off is choosing one that is fitted through the shoulders. Make sure your boyfriend blazer is oversized throughout the bust, waist and longer in length. Keep your feminine figure by wearing an oversized blazer with snugly fitted bottoms(think skinny jeans or leggings).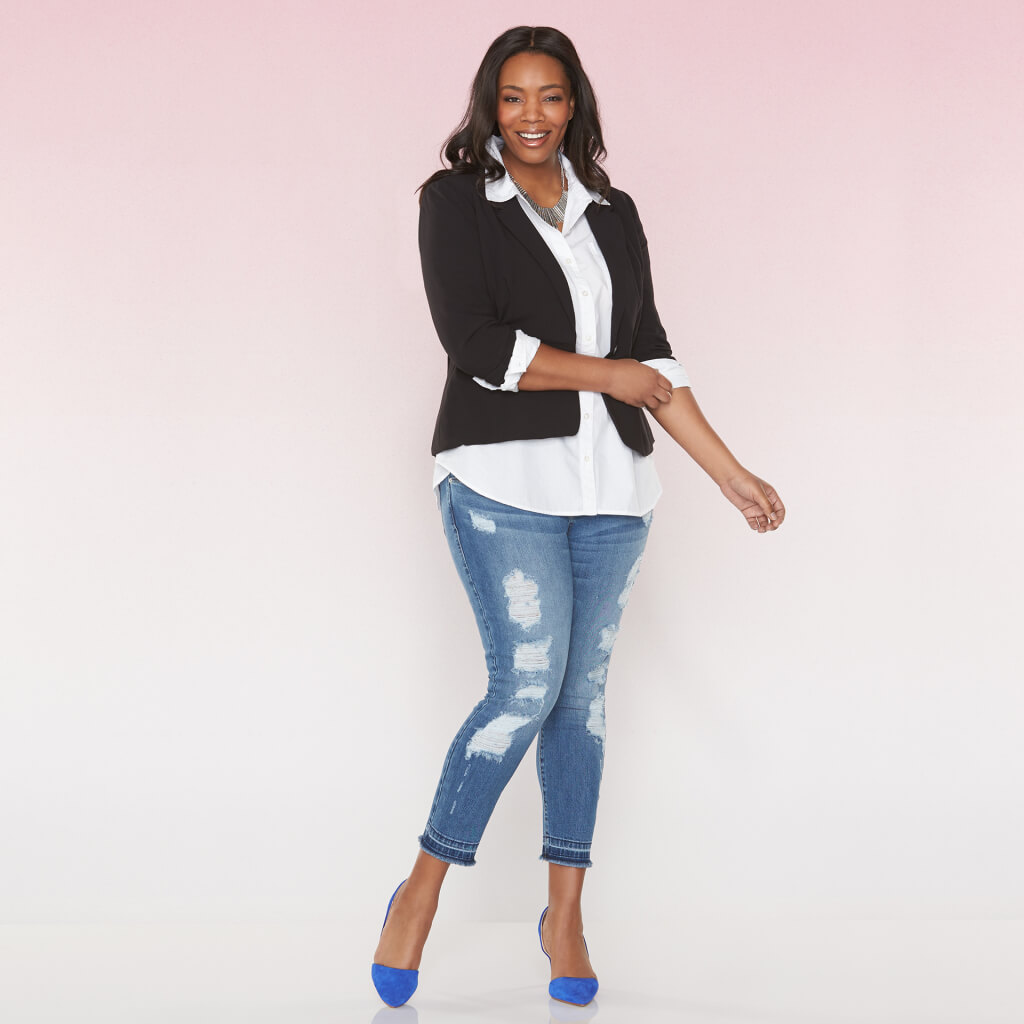 How a Cropped Blazer Should Fit:
This blazer is more playful but still offers the structure you need for the office. This style's hem should hit right at your waistline, or in the middle of your hipbone. If you're tall with longer arms, cuff the sleeves of your blazer to keep the style from appearing too short. This jacket is also a great way to create a defined waist on a slender frame.
Styling Tip: Go head-to-toe tonal with all neutral colors for a sleek feminine look when dressing up a blazer or wear it as daytime outerwear on the weekends for a polished look.  
—Brittany
How do you style your blazers? Tell us in the comments below!