What's a better place than Italy to show your style prowess than Italy? So that you feel on-point—whether it's checking out the Roman ruins or wine-tasting in the countryside—packing within the same color palette can take the guessing out of what to wear each day. Packing for Italy, or any trip, is all about maximizing what you bring along in your suitcase.
Here's what to pack for a trip to Italy: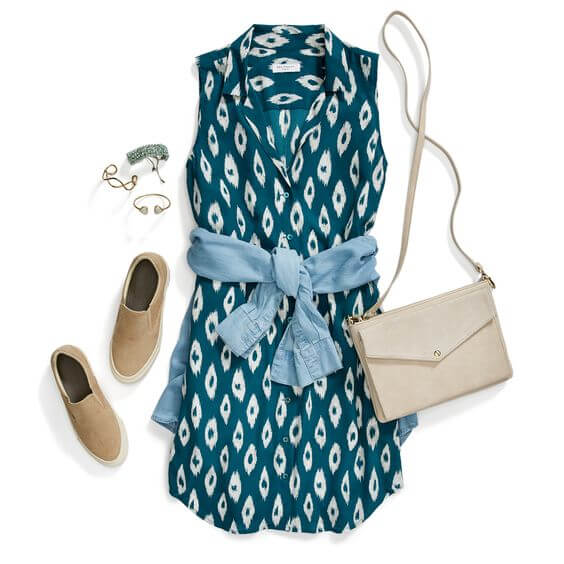 Versatile items are key:
Bring your most versatile items along so that you can wear them to a romantic dinner overlooking the Colosseum or sightseeing during the day. A wrap dress—paired with a scarf and denim jacket—is appropriate for day, while at night you can switch into heels and add an elegant necklace for sipping wine at an outdoor restaurant.
Be ready to layer up: 
Layers are also key, as you never know what type of weather you may run into. A striped long-sleeve tee, cardigan, boyfriend jeans and slip-on sneakers are perfect for plane ride. Then tuck your same striped tee into a pencil skirt with a pointed-toe flat for sipping a late-night cappuccino on the piazza.
Accessorize with pops of color: 
Add pops of color to your ensemble with a bright scarf (that will also keep you warm on planes or hide your shoulders in cathedrals), a tote and jewelry.
Before you leave for your trip to Italy, be sure to read our Ultimate Travel Checklist!
—Elizabeth
It's time to pack your bag with five fresh styles. Take your style quiz and sign up for your first Fix. Our expert stylists are here to lend a hand. I'm pasta-tive you will find pieces to help you pack a trendy travel bag. Keep what you like and send back what you don't, hassle-free. Safe travels.