In the warm weather months, wedges are a must-have staple item. This shoe blends versatility & comfort, & leaves you with few options when it comes to the style of jeans you pair them with.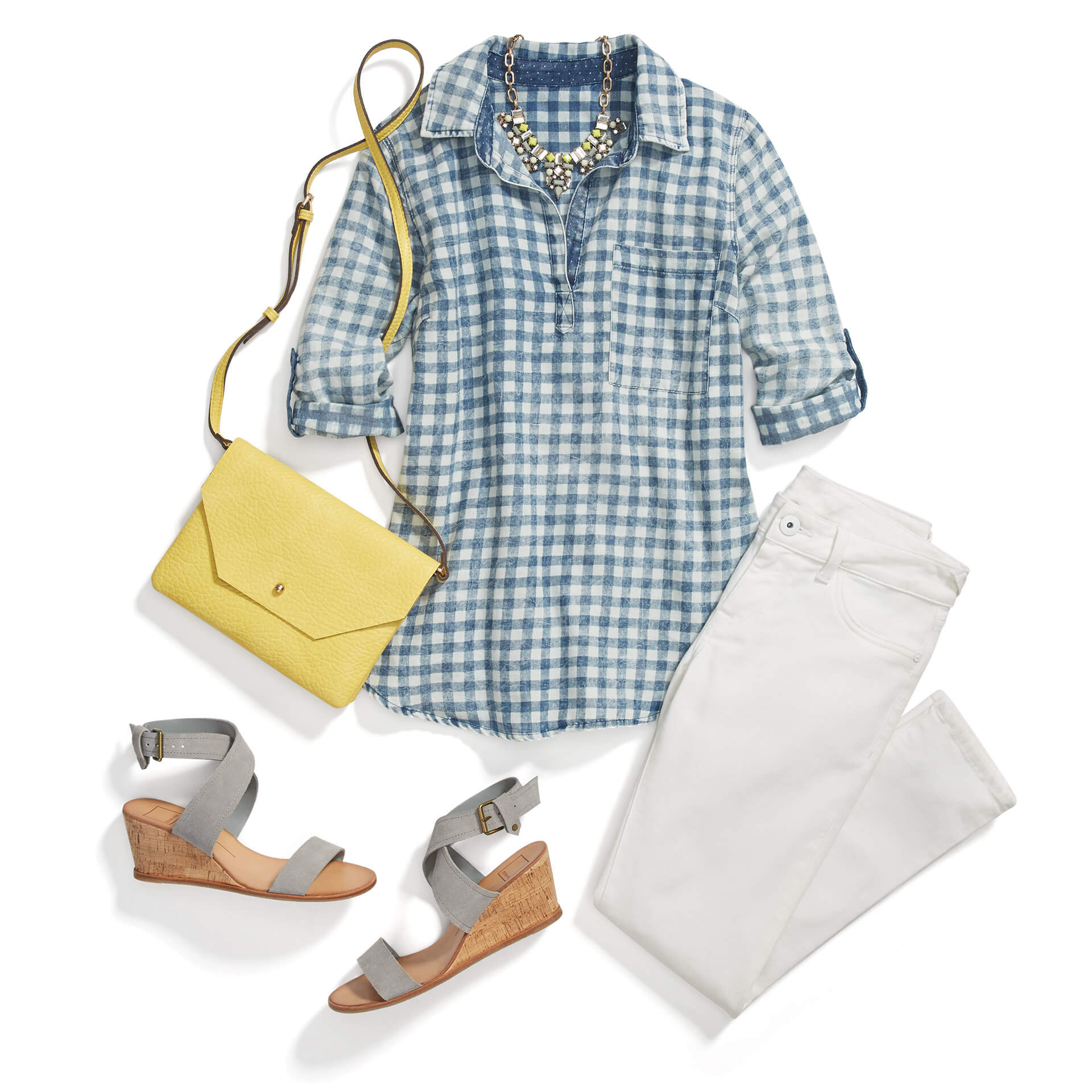 First things first: consider the fit of your denim. Skinny jeans & wedges are a match made in shoe heaven. Opt for a pair of ankle jeans to create the illusion of mile-long legs. If your jeans are a bit too long, try thinly cuffing them so they hit just above your ankles. Prefer bootcut or wide leg jeans? Choose a pair that covers most of the wedge for a streamlined look.
Since wedges are made for warmer weather, try pairing them with different styles & colors of jeans. A pair of cognac wedges can be paired with almost any color or style. A pastel pair of skinny jeans—think Pantone's colors of the year—would be the ultimate romantic touch. Or push yourself even further out of your comfort zone with a pair of floral print jeans. When in doubt, break out a classic pair of white jeans for a never-fail style.
—Erika
Searching for a pair of cool blues to show off your wedges? Our style experts are here to lend a hand. Take your style quiz, sign up for your first Fix and request a new silhouette to complement your shoes. Sit back and relax while five curated styles are sent right to your door. Try them on in the comfort of your home–keep what you like and send back the rest. Returns and shipping are always on us.