You're not alone! Most women find themselves a bit stuck when it comes to deciding which shoes are appropriate to wear with boyfriend jeans.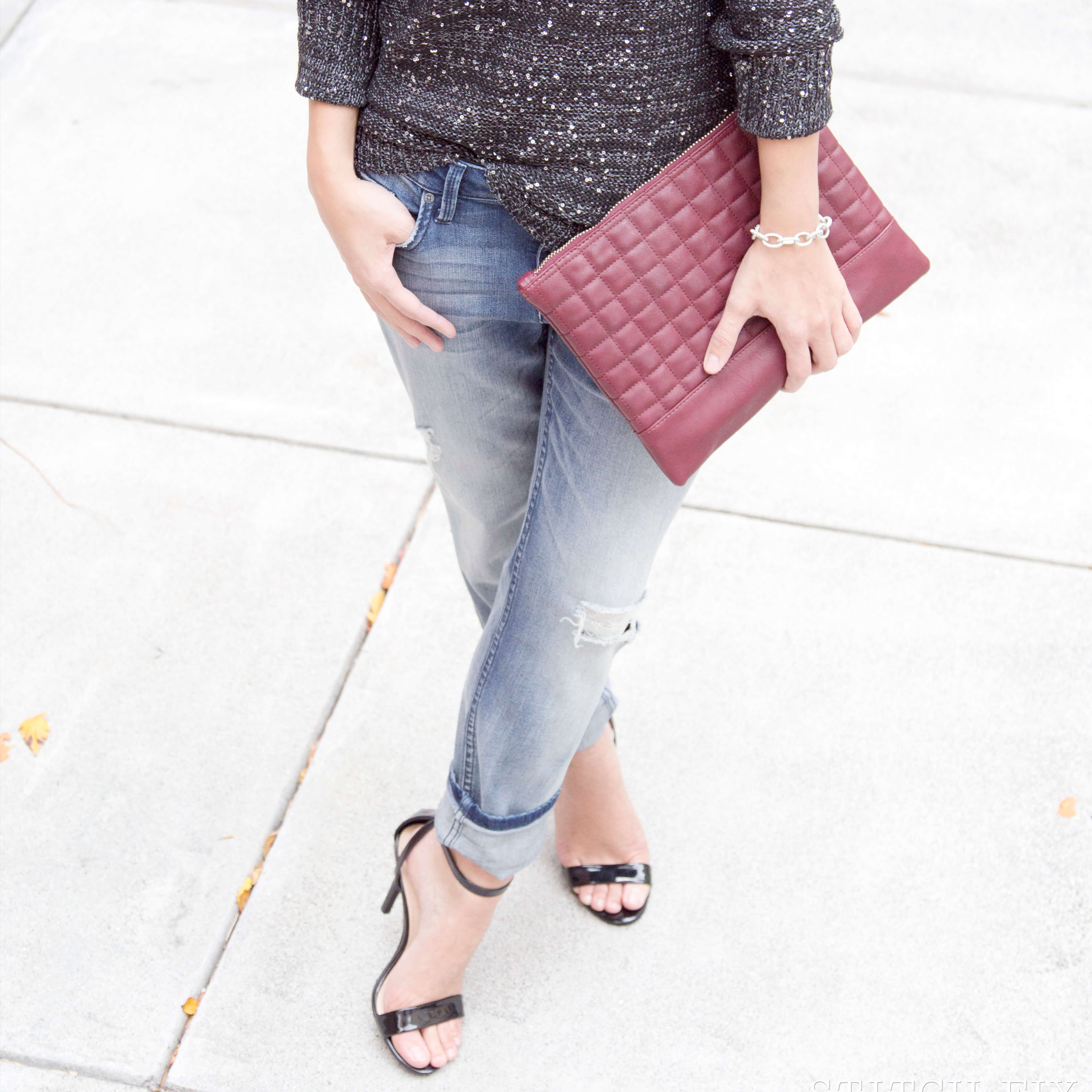 Here are a couple of things to keep in mind when picking shoes to wear with boyfriend jeans:
Let the occasion inform your shoe choice: Pick your shoes based off of the final destination that you'll end up at. If you're planning on spending the entire day at a theme park, pointed toe heels won't be the best pick.
Cuff your boyfriend jeans to show off your kicks: Boyfriend jeans, in our humble opinion, are one of the best jeans to cuff. Show off your ankles and your shoes with an on-trend cuff.  
Here's what shoes to wear with your boyfriend jeans: 
| | |
| --- | --- |
| Low-top sneakers | Boyfriend jeans are all about the baggy look which perfectly set the stage for a pair of low-top sneakers. Don a pair of lace-up or slip-on sneakers for a casual, street-style edge. |
| Flat sandals |  These are a flirty, fun summer shoe staple. And, with such a vast number of shapes and styles, finding the right pair is as easy as pie. Flat sandals are perfect if you're looking for the perfect easy, casual vibe. |
| Ankle booties |  With a wide array of options to choose from, ankle booties are great for casual or dressy occasions. Try a peep toe for extra zing, or go for booties which have an outside zip or block heel. |
| Pointed-toe pumps |  Plain pointed pumps will give your look sleek-yet-casual flare. This type of shoe adds a sense of elegance to boyfriend jeans. If heels aren't your thing, a pointed-toe flat will also do the trick! |
A few more tips:
Roll up your jean hem to a size that suits you, your physique and also your choice of footwear. Some shoes will be enhanced by jeans with a larger hem.
Stiletto and pointed toe shoes will add length to your legs and give you a sleek, slim look.
Try to be adventurous with your shoe choice—there are so many styles, colors, patterns and embellishments to make your footwear stand out from the crowd!
—Anne
What do you think? Share your own advice in the comments below!