You may have an inverted triangle body shape if:
Your shoulders are wider than your hips.
You have moderate sized breasts and waist, with narrower hips.
You have the appearance of broad shoulders.
All body shapes are beautiful, but each one comes along with its own set of challenges. When styling an inverted triangle shape your ultimate goal is to soften your shoulders and define your waist. This will help strike a proportional balance between your bottom half and top half.
Here are a few tips to help you dress to flatter your figure:
Balance your top and bottom half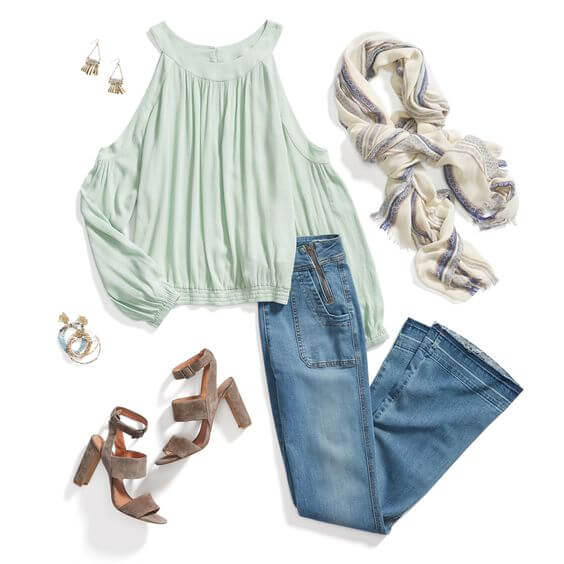 To add proportion to your frame, balance out your shoulders with pieces that give the illusion that your bottom half is wider. Opt for wide leg jeans to add curves to your frame and match the width of your shoulders, while keep your straps on top on the thick side to decrease the area of skin you show.
Ideal tops for an inverted triangle shape 
V-necks and scoop necks
Medium width straps
Vertical prints
Cut-out details
Ideal bottoms for an inverted triangle shape 
Wide leg or flare pants
Pleated and patterned skirts
A-line skirts
Pieces to Avoid: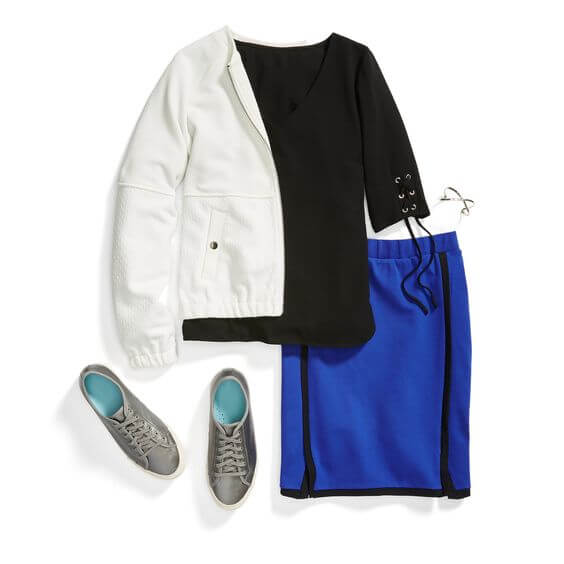 Since the key to creating a proportional shape, you'll want to avoid de-emphasizing your waist or broadening your shoulders. Avoid the following cuts and styles:
Boatneck and crewneck tops
Pencil skirts
Bermuda shorts
As you try out more and more silhouettes, you'll find out what works best for your body shape!
—Stephania
Ready to pop on a pleated skirt? Or perhaps you'd like to sport a scoop neck? Take your style quiz and let your stylist know when you schedule a Fix. Keep what you love and send back the rest. Shipping and returns are always free.