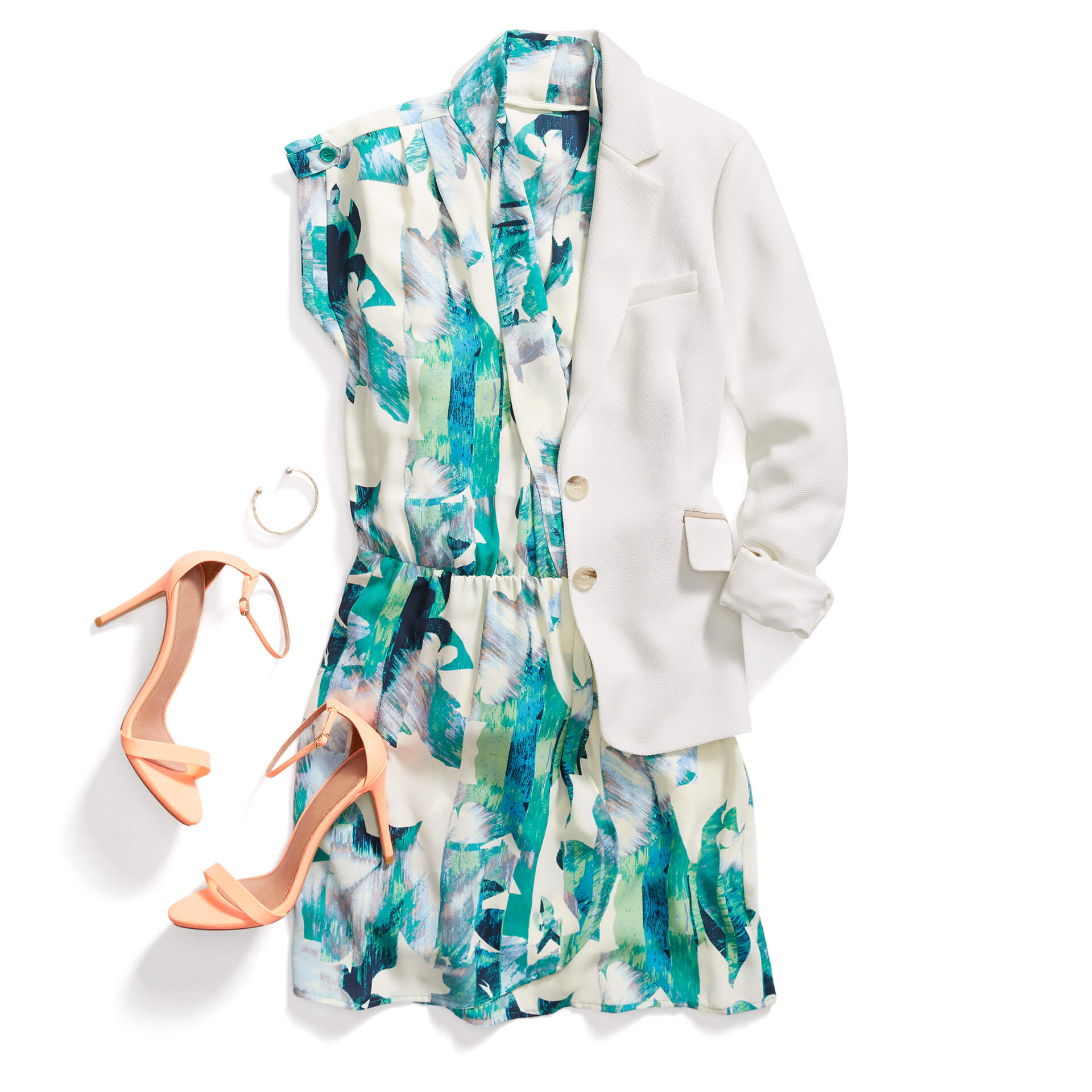 Long gone are the days of wearing white only between Memorial Day and Labor Day. The white blazer—especially—is a must-have wardrobe piece that can seamlessly make appearances in a variety of outfits and seasons. Why? It's timelessly elegant and stylish, and you can never go wrong with a chic white-and-black color combo. Here are a few styling ideas for your blazer:
Go back to basics and pair it with jeans. For a modern twist, choose skinny destructed or cuffed boyfriend jeans. If you want to lengthen your appearance, accessorize with a long necklace and pointed shoe combination.
Wear it with shorts for an unexpected edge—this fashion duo allows you to play with proportions in new ways.
Don a dress. For an ultra-feminine look, choose a flirty pattern to peek from beneath your white blazer.
If you put together something you love, share it with us using our #StitchFixFriday hashtag on Instagram!
—Anne
Ready to rock your white blazer year-round? Our expert stylists are here to help you take on this trend in style. Take your style quiz and order a Fix. Be sure to let your stylist know you are looking for pieces to pair with your blazer. You can relax trying on everything at home, plus shipping and returns are always free.