White jeans are a chic base for an outfit all year-round. Dressing for the climate is always a must, but you can certainly wear your white pants into the fall and beyond.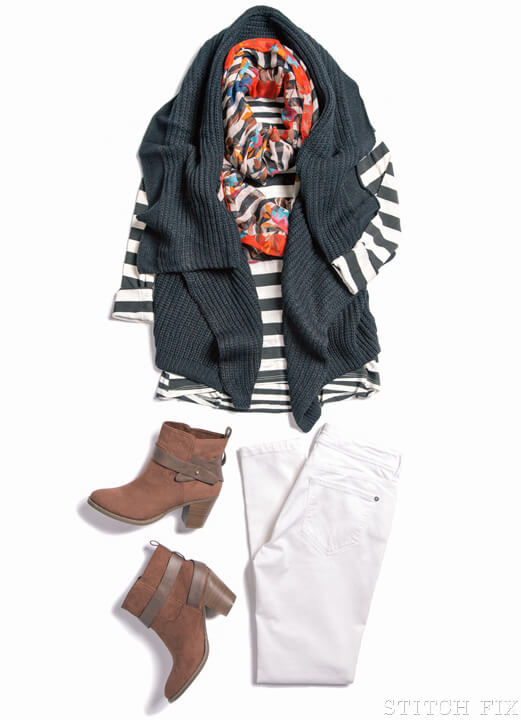 How to Wear Your White Jeans in Fall
To transition your whites from summer to fall, try adding warm textures to your look. Think fuzzy sweaters, luxe leathers & wild knits. In terms of color palette, start to pepper in darker tops like navy, burgundy & olive to contrast with the white in the cooler seasons.
Stylist Tip: If you're not ready to go for a white pair of jeans in the fall, you can always try on a pair of cream or even a buttery yellow pair to get the look.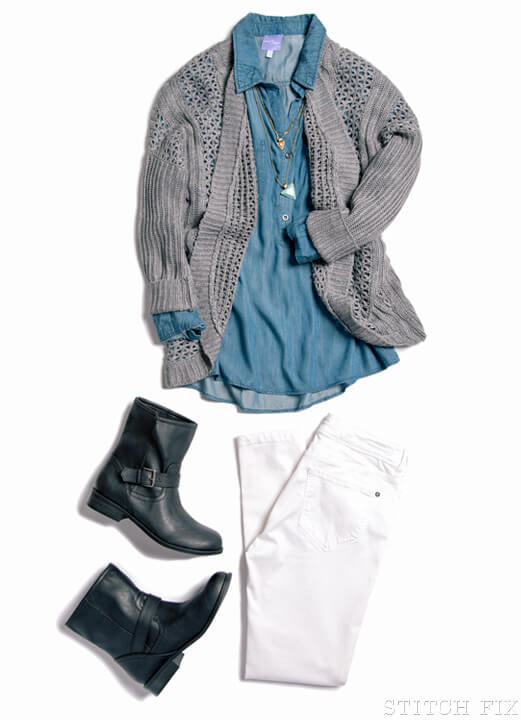 How to Wear Your White Jeans in Winter
When winter rears its chilly head, start adding in gem-toned colors just in time for the holiday season. White pairs brilliantly with cherry red, cobalt blue, emerald green & garnet hues.
Stylist Tip: To keep your whites super white, add a drop of Tide (or other laundry liquid) to 4 tablespoons of water. Then, lightly rub over your jeans making sure to focus on spots where you see more wear & tear. Then, wash as normal.
Do the colder months have you feeling extra daring this season? Try wearing white on white this winter!
—Tyler
What do you think? Share your own advice in the comments below!