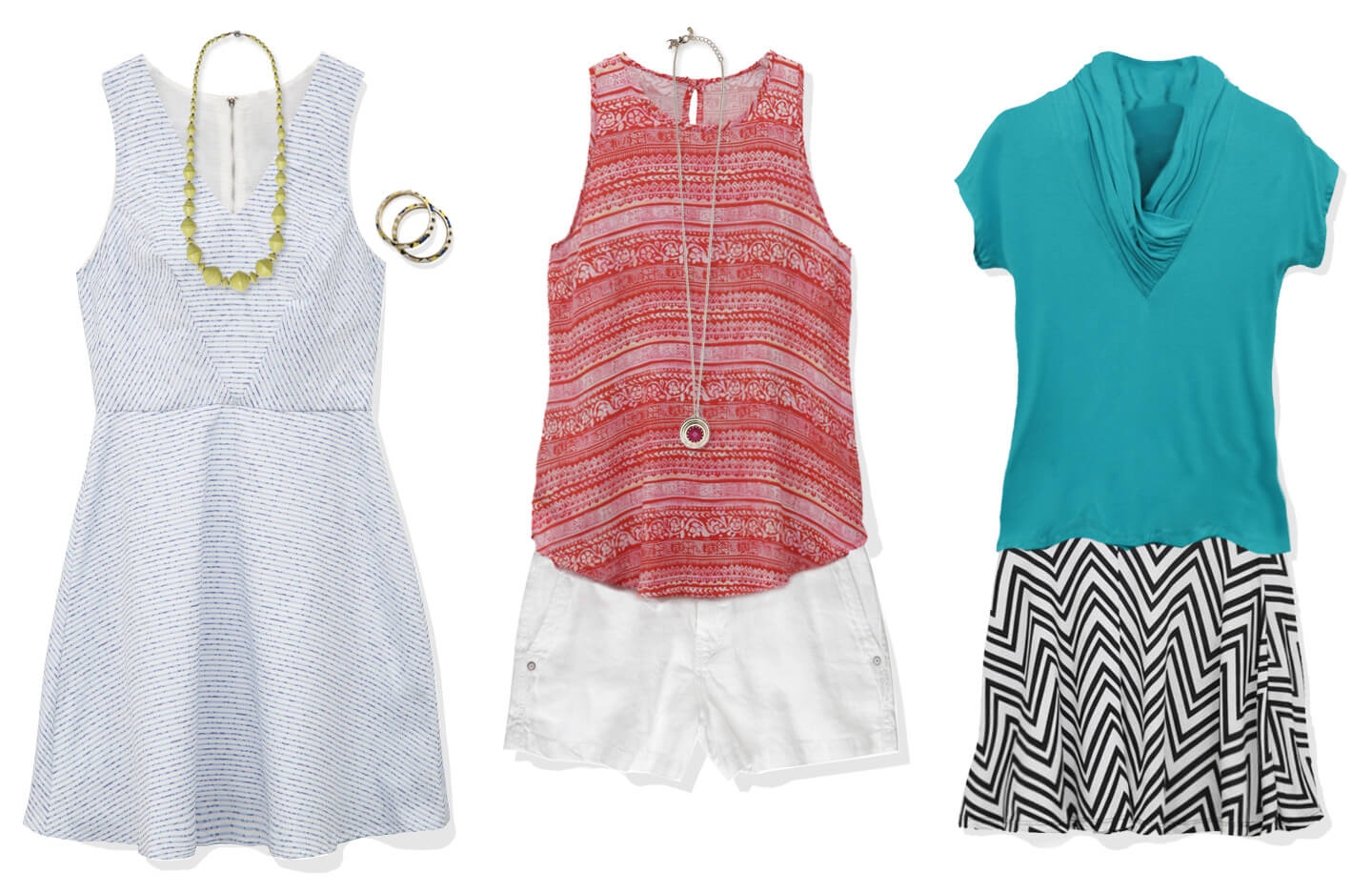 When the temperature hits triple digits and the humidity is extreme, keeping your cool is no easy task. Our stylists are often asked how to handle a heat wave in style, and here are our three top tips.
1. Lighten Up
From a fabric perspective, less is more when the sun is blazing. Opt for shorter skirts and dresses, sleeveless tops—or whatever "lighter" versions you feel comfortable in. (Don't forget your sunscreen!) Another thing to keep in mind: light colors reflect light and heat, so they'll keep you cooler than darker colors.
2. Breathe
You'll be most comfortable in cotton, linen, and rayon during the dog days of summer, thanks to their ability to absorb moisture and let air in. Seersucker, chambray, eyelet, and jersey are warm-weather winners. In skyrocketing heat, take a pass on polyester (not known for its breathability) and silk (prone to sweat stains).
Choosing the right fabrics is key. Stay cool and comfortable with our guide to the most breathable summer fabrics.
3. Take It Easy
Clingy clothing is no friend to sticky skin. Avoid body-conscious pieces in hot weather to keep sweat marks away—and allow much-needed ventilation in. Draped tops, relaxed shorts, A-line skirts, and billowy palazzo pants will do the trick!
Like the items you see here? Mention them in your note to your stylist when you schedule your next Fix. (If you have a Fix in progress or automatically receive your Fixes, you can now update your note to your stylist, too!)