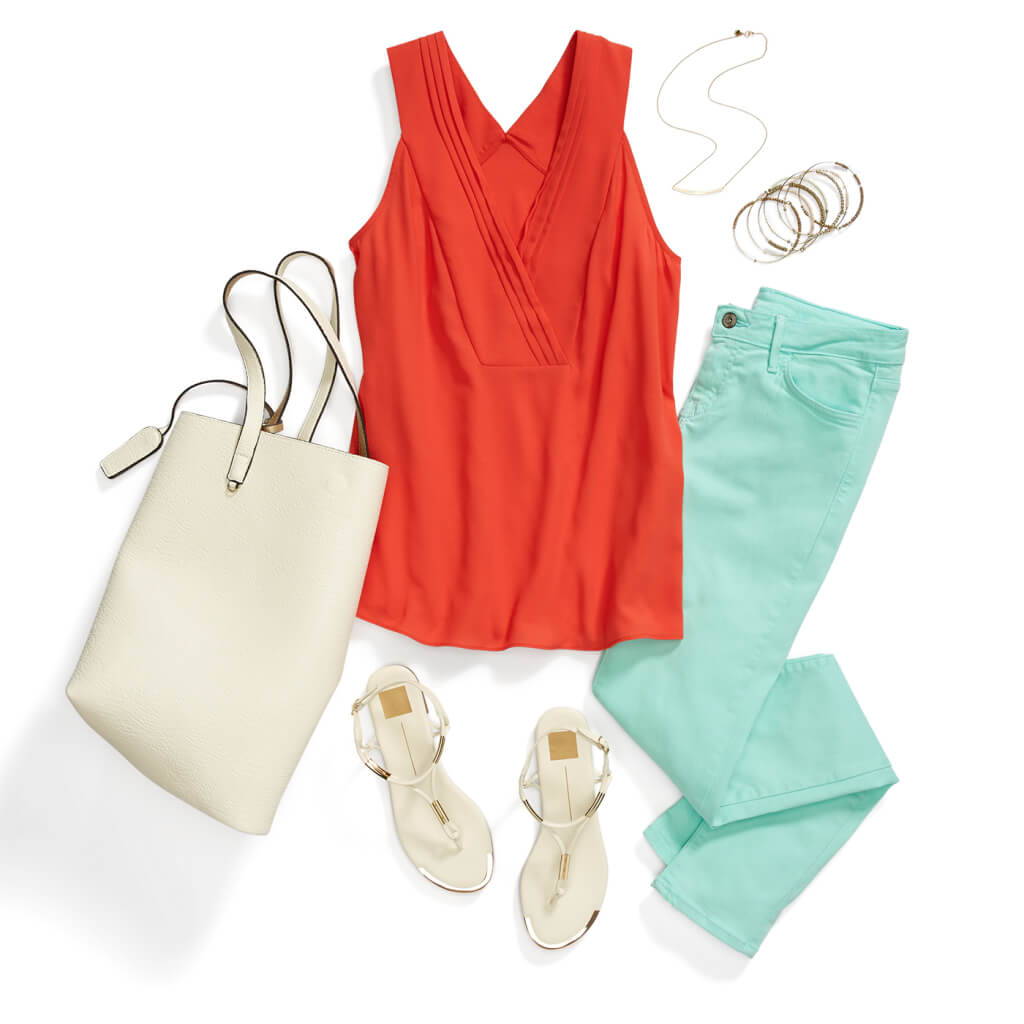 These jeans are the equivalent of a stylish sea breeze. They lighten up your look & are less stifling than dark-wash denim. Why? Thick, dark fabrics attract sunlight. Don't be afraid to up the amp factor in a complementary color like poppy orange & some cream accent items.
Stylist Tip: Need a color wheel refresh? A complementary color means that it sits on the opposite side of the color wheel.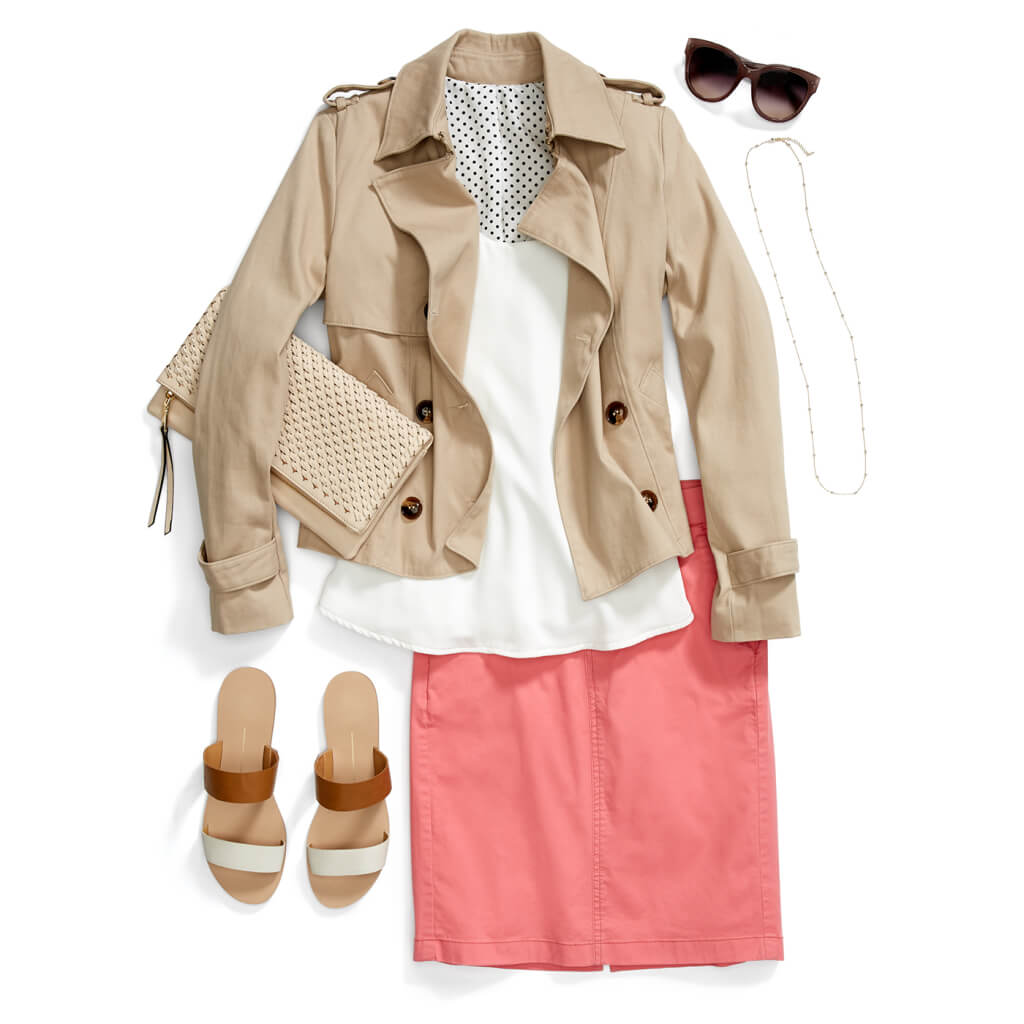 Be inspired by the refreshing tones of a creamsicle (stylishly yummy!). If you love pinks, opt for spring-friendly hues—like salmon or coral—paired with your favorite neutrals. Wearing two tones that fall in this soft, pastel palette will create a refreshing, well-balanced look.
Stylist Tip: To add a punch to your look, try a pair of summer slides with a touch of metallic shine. Remember, colors like gold, silver & rose gold play nice with brights.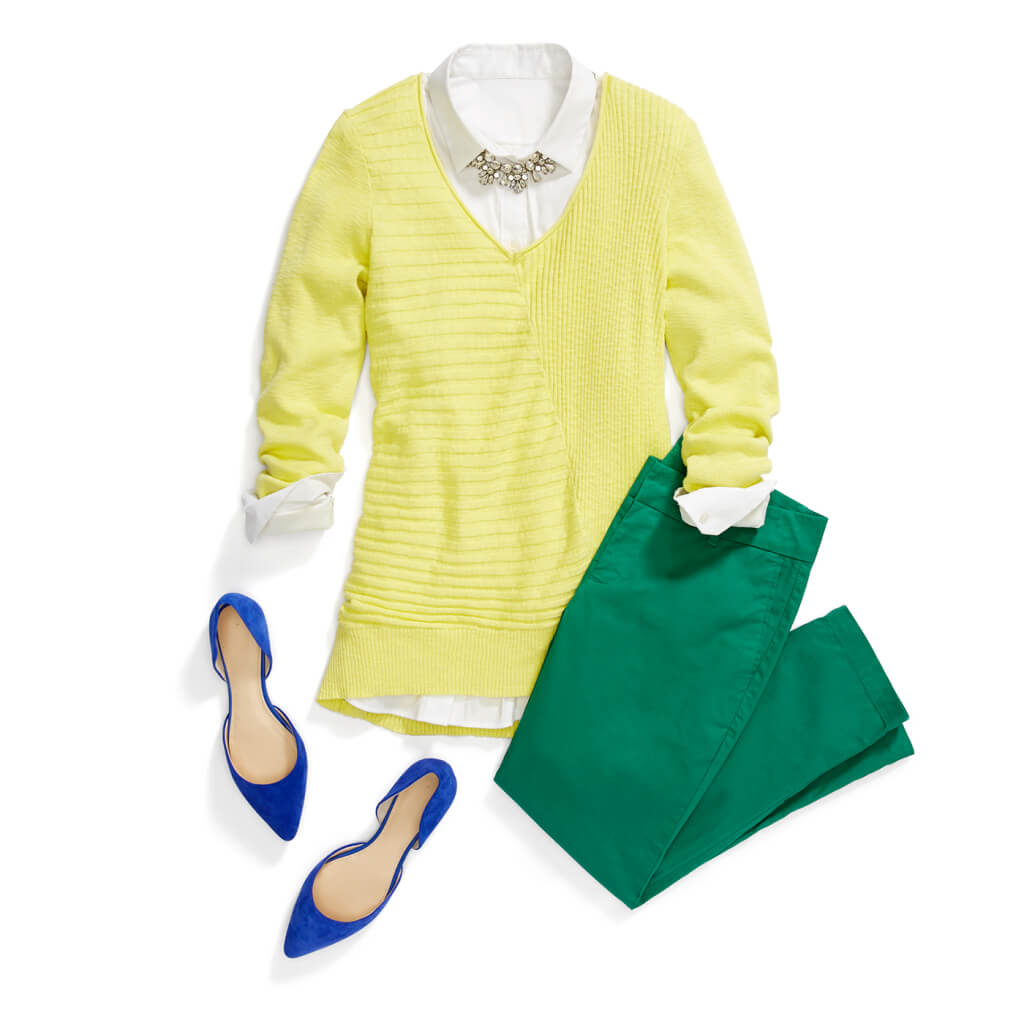 Need a citrus spritz? There's nothing more cheerful & mood-boosting than an injection of Vitamin C into your wardrobe. Try mixing & matching the colors of your favorite sour (or sweet!) fruits to get this vibrant, color-blocking style.
Stylist Tip: Cool it down with bright, cobalt shoes & a white button-up layered under your knits to offset the louder lemony tones.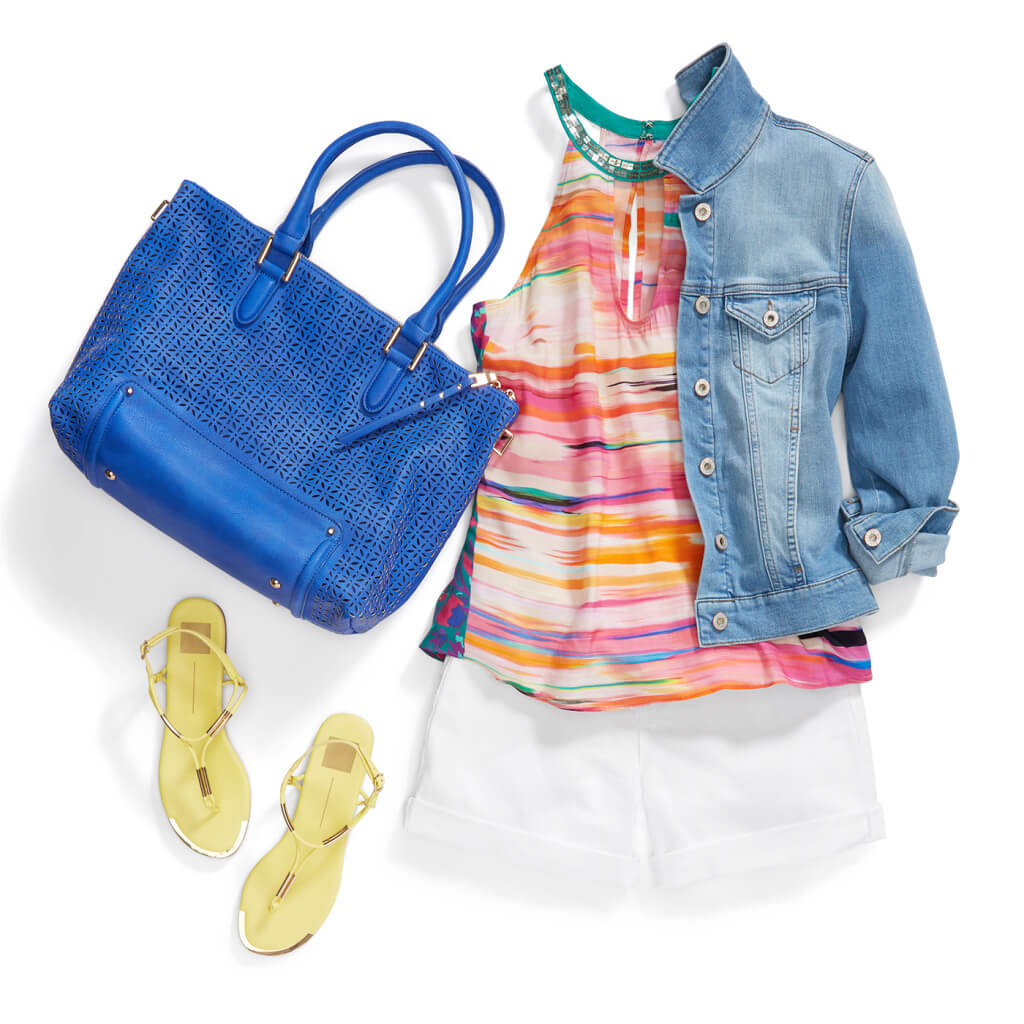 Take a walk on the wild side! Start with a watercolor, floral or bold stripe on top, then reach for your white cut-offs to make the pattern pop. If you're feeling extra splashy, pair the look with bright sandals & a pop-color tote, too.
Stylist Tip: To keep your outfit (color) cohesive, go back to our color wheel exercise. For a look that's wild but balanced, look for bold colors that sit across the wheel—like cobalt & citrus!
Are you all about going bright and bold? Peruse the pretty pops that come in a just-for-you Fix. Take your style quiz, order a Fix and an expert stylist will gather our best and brightest to send your way. Remember, you're never required to sign up for more than one Fix at a time. With free returns, shipping and exchanges, it's a bright idea!