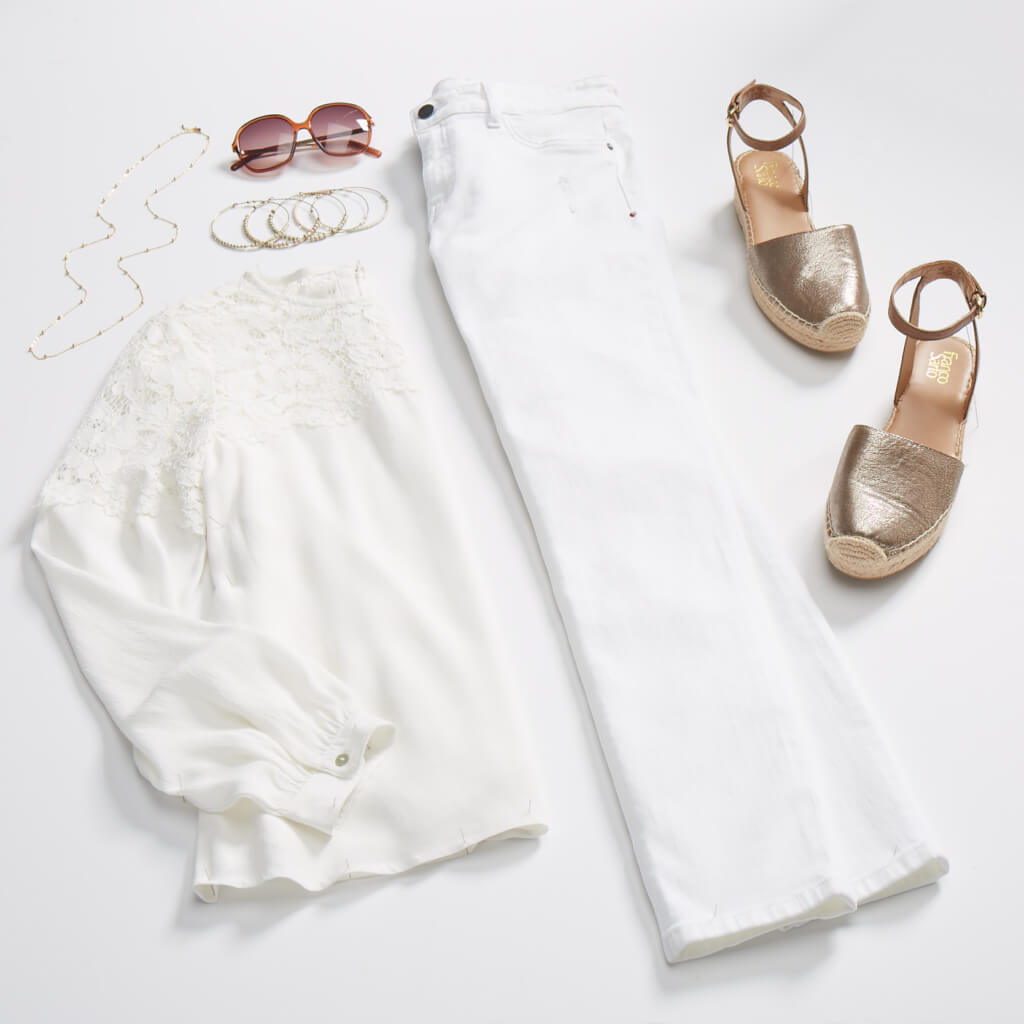 Here's how to keep your white denim jeans clean:
Be Ready to Treat Stains
White denim can seem like a magnet for stains, attracting all kinds of dirt and debris. If you have an accidental spill on your piece, be sure to treat it immediately. If you're on-the-go or at work, keep a stain stick handy in your purse or at your desk. If you're without a stain stick, soak the spill in hot water and add a touch of clear soap or shampoo to treat the area.
Whiten Your Whites
If your white denim is fading or starting to look not-so-white, try mixing 4 quarts of warm water with a cup of baking soda, then soak for 8 hours. This treatment works for your other white clothing as well to protect from damaging mineral deposits often found in water.
Give Your Detergent More Power
When you get ready to place your denim in the wash, be sure to treat the stain with a specialty stain remover. Sprays and sticks both work well, but for a DIY approach, try a solution that is 1 part warm water, 1 part clear dish detergent, and 1 part hydrogen peroxide.
Keep Your White Jeans Separated
Wash your white denim pieces separately from other items in your laundry. This simple step can preserve the quality of the white color and keep it extra stark!
Wash In Hot Water
White denim pieces will benefit from the stain-loosening qualities of hot water. Feel free to add an extra brightening agent like bleach or lemon juice to your all-white load.
Hang Your Denim in the Sun!
Sunshine can have a bleaching effect on colors, so for an added whitening boost, hang dry your white denim pieces in the sunshine.
Let's get ready to tumble. You are going to have loads of fun making sure your white denim stays fresh, our style experts are ready to lend you a hand. Looking for a new pair to keep squeaky clean? Take your style quiz, order a Fix and let an expert stylist do all the work. Keep what you love and return the rest. Shipping, returns and exchanges are always free.