We're in the mood for a little romance—in our wardrobe! As summertime approaches, it's the ideal time (and temperature) to experiment with little hints of lace, pastel palettes and delicate, airy  fabrics. Below are five ways to pull off this flirty and feminine style—with inspirational looks and tips to boot.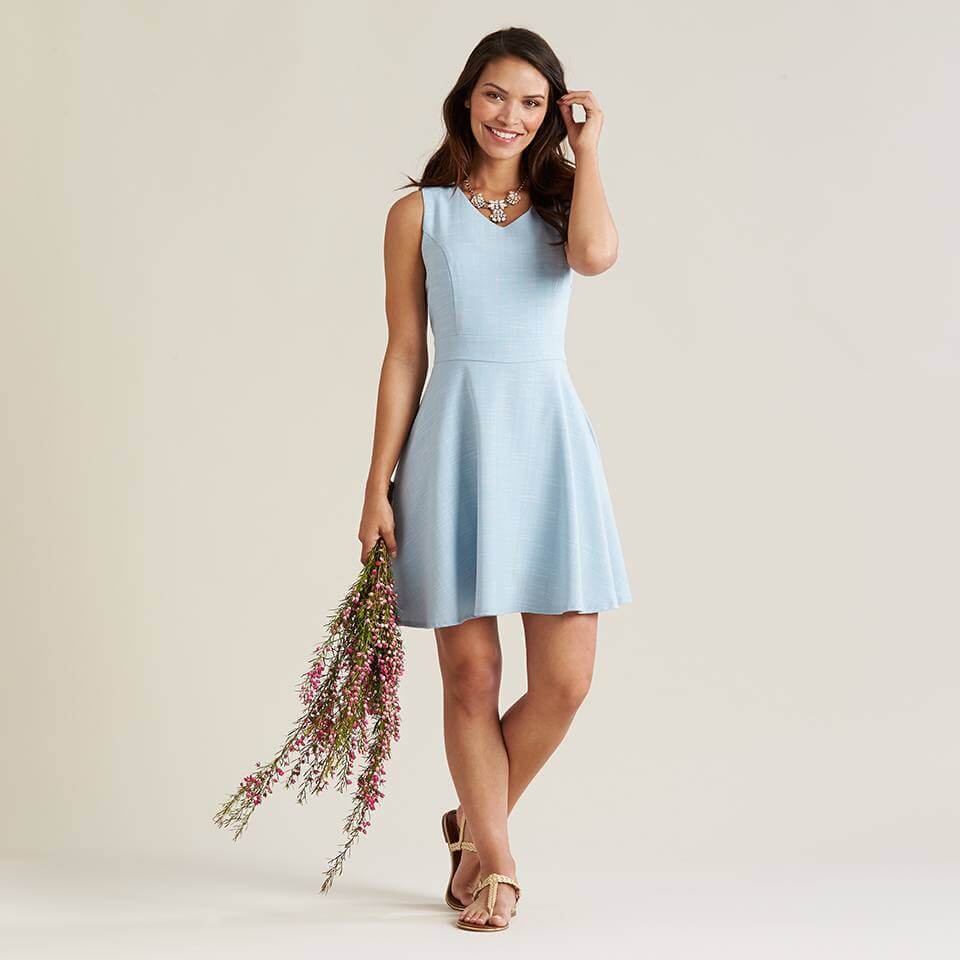 1. When in doubt, opt for pastel.
The simplest way to channel a romantic vibe? Look for color palettes in light blue, soft pink, cream, dusty rose and lavender. Try a fit & flare dress (an ultra-feminine silhouette) and pair it with floral statement jewelry and gladiator or T-strap sandals in neutral. It's all about soft color palettes here, so keep them light and breezy.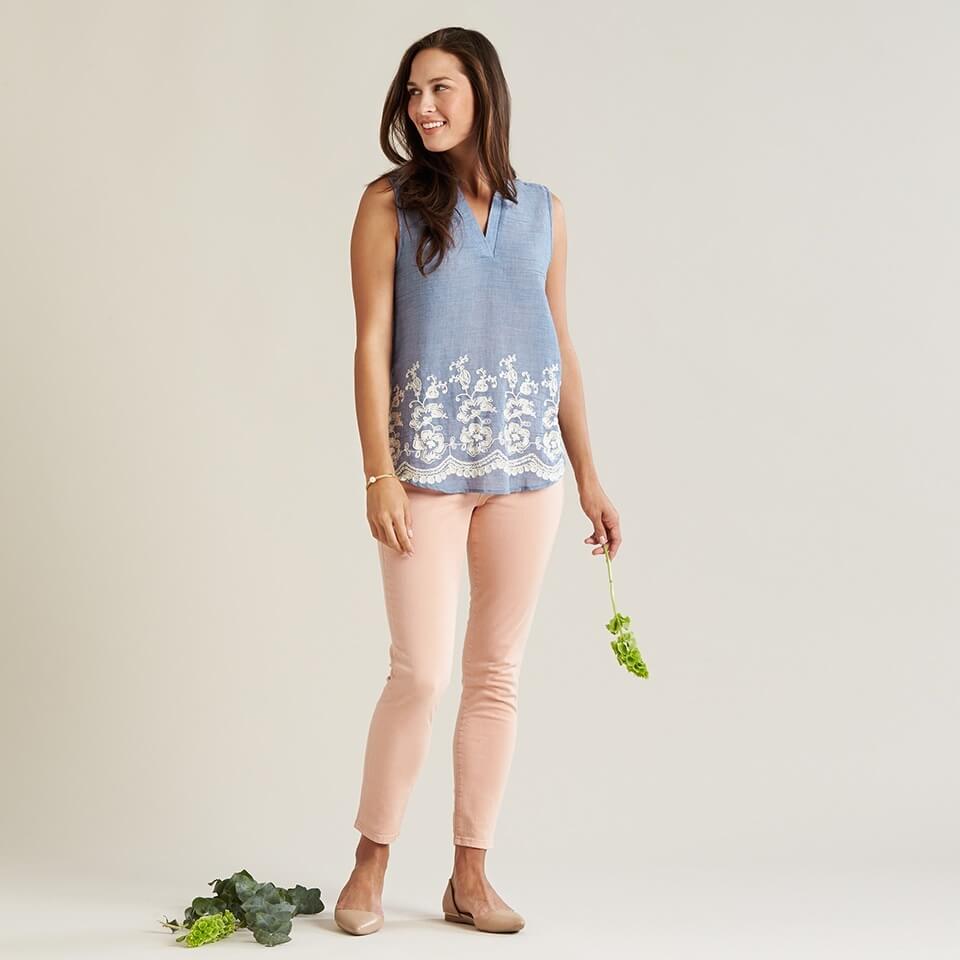 2. It's all in the details.
Delicate embroidery is a dead giveaway that you're entering romantic territory. Embellishment along the hem of a cotton top adds more dimension to an outfit that would otherwise be a simple jeans & top. Keep your accessories ladylike with a simple, gold bangle.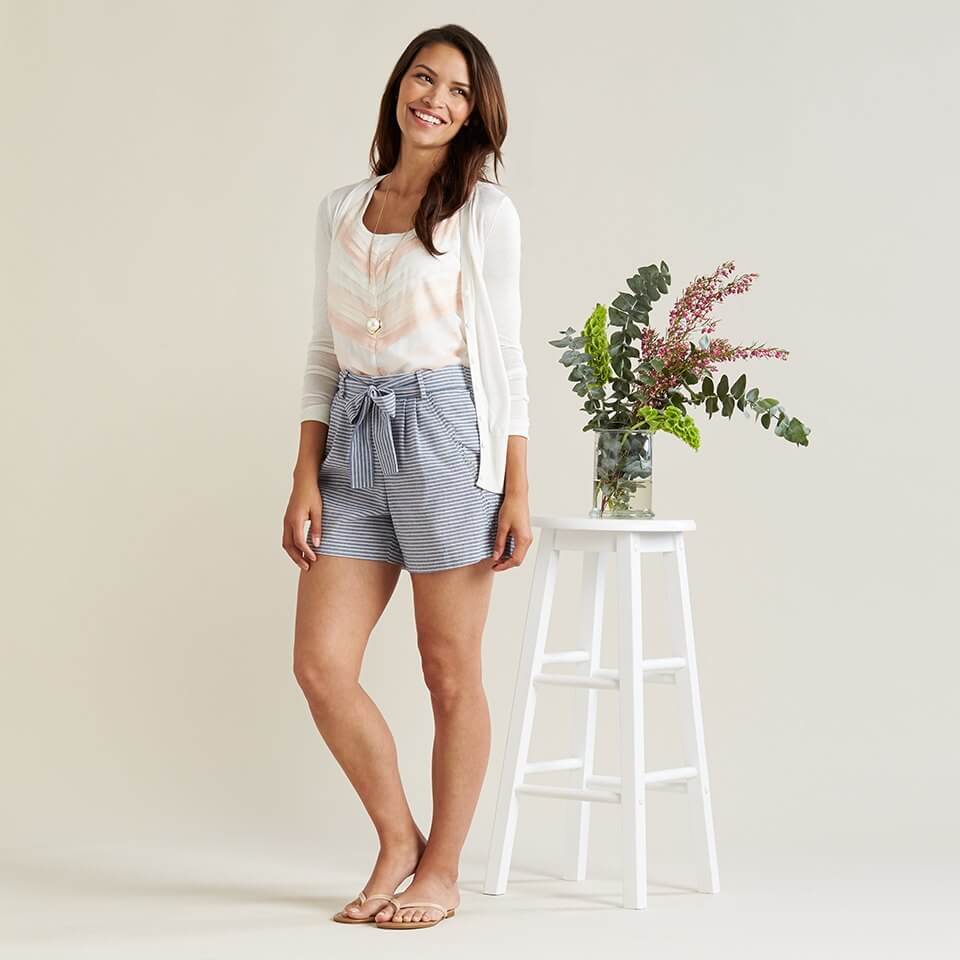 3. Seek out feminine silhouettes.
Embrace your inner hopeless romantic with shapes that flatter your figure—like this high-waisted short and tucked-in tiered chiffon blouse. The bow at the waist gives it just the right amount of femininity and emphasizes your curves. Top off the look with a gauzy white cardigan and simple, leather sandals.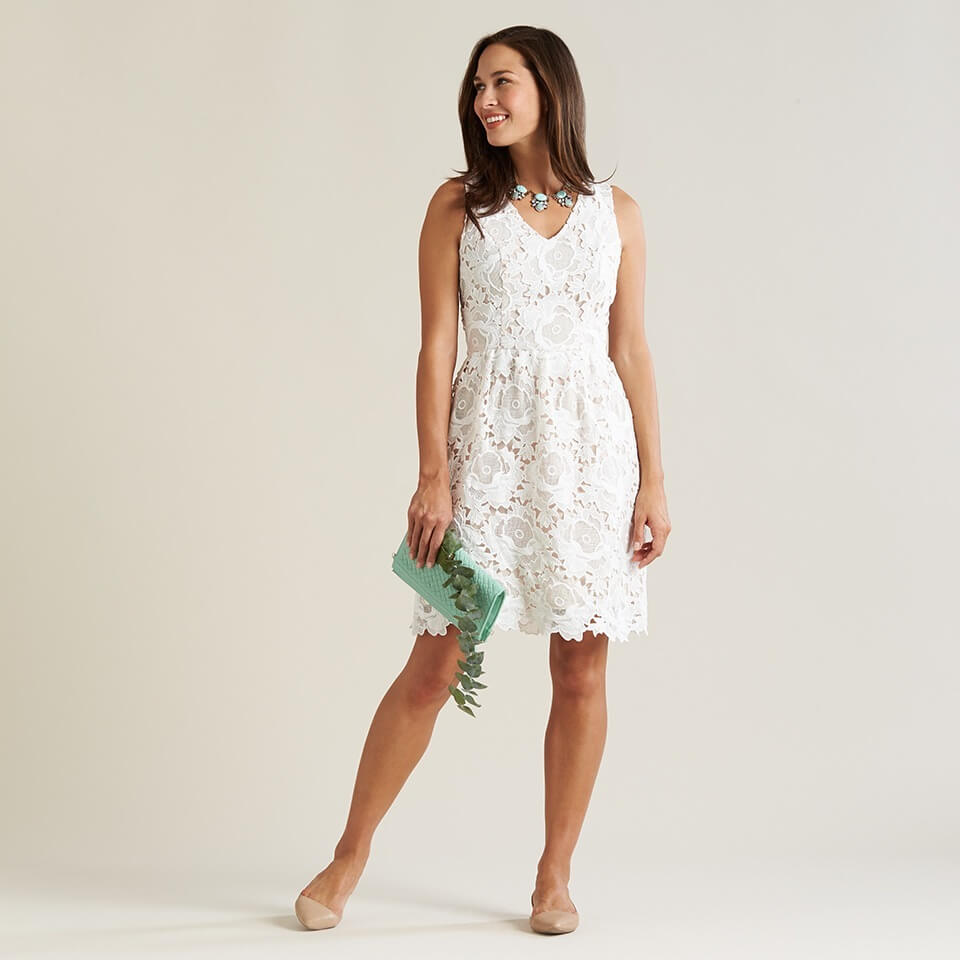 4. Bring on the lace!
There is nothing sexier (yet at the same time surprisingly demure!) about a lady in a lace dress. We love to keep this look fitted on top, but with a full skirt for a flouncy finish. Keep your shoes neutral and add a pop of color with a turquoise clutch. This is the must-have look for all our summer brides out there.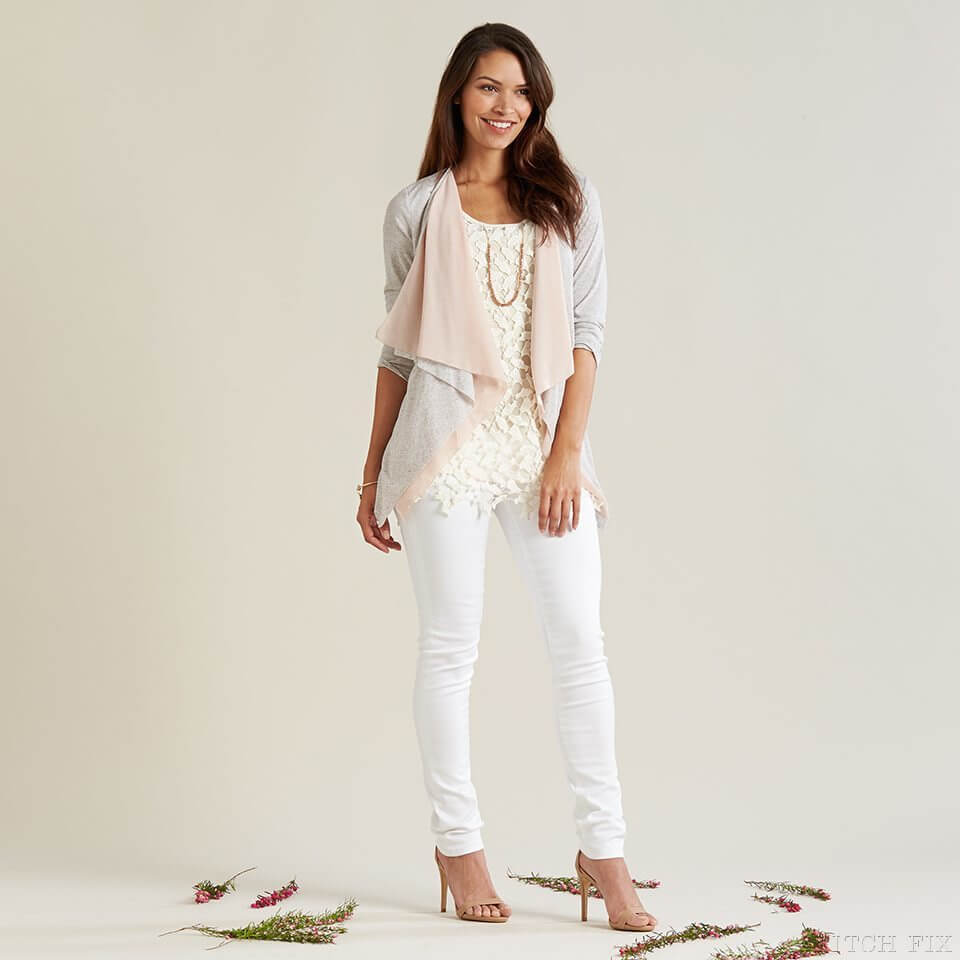 5. Don't be afraid to play with texture.
With all the intricate details of the romantic style, feel free to mix and match textures. Combine elegant lace with rougher white denim. Or balance the weight of crochet with an airy, waterfall cardigan. For accessories, look for delicate necklaces in rose gold and silver, but don't be afraid to layer on a chunkier statement piece.
Want to take a feminine look for a twirl? If so, take your style quiz, and request a Fix filled with pastels, femme embellishments, lace details and flirty silhouettes. Your expert stylist will spell wardrobe romance with five pieces arriving at your doorstep. Keep what you love; break up with the rest. Shipping, returns and exchanges are always free, giving you even more peace of mind. Eager to get this sweet style in your closet ASAP? Head over to Stitch Fix Freestyle™ to instantly buy pieces curated for your style and size.