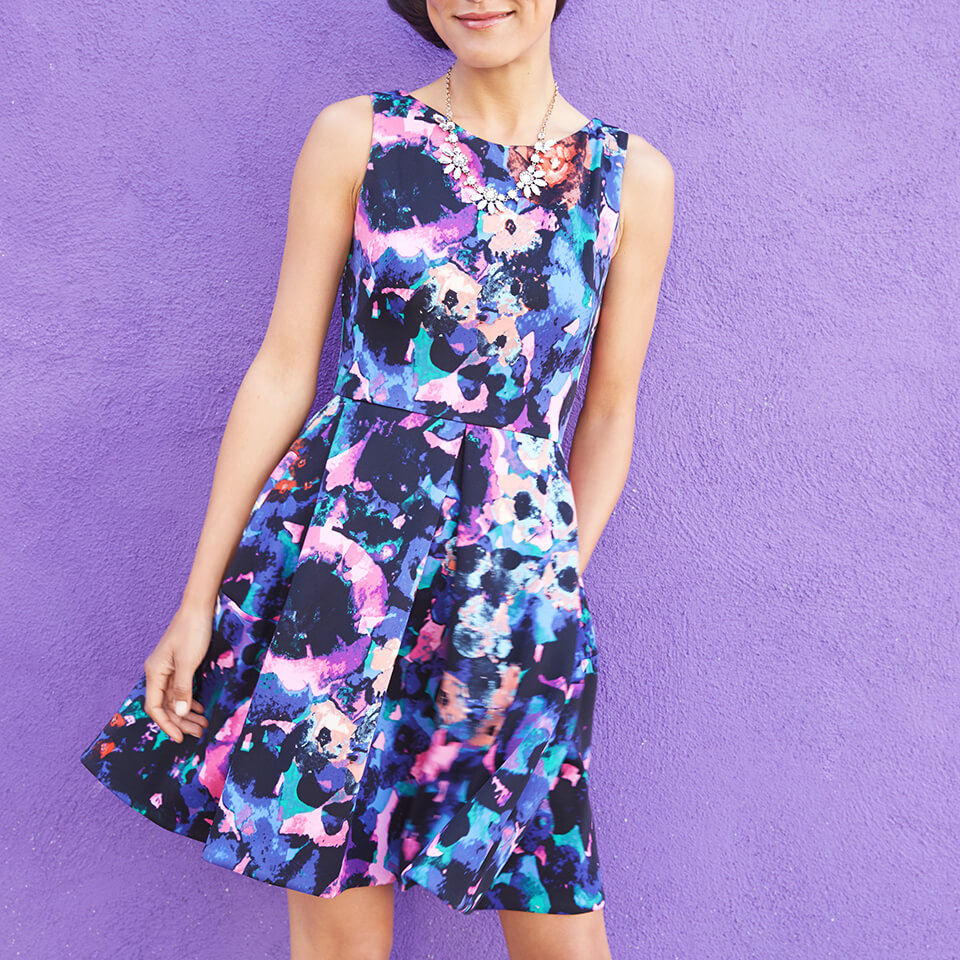 How to Wear a Floral Statement Dress
This statement piece fuses two of our must-haves together: floral & abstract. Trade in dainty, lady-like flowers for big, bold blooms. A dress like this really needs nothing more than a chunky gem-encrusted necklace and a clutch.
Stylist Tip: Keep your footwear neutral. A simple pair of black pumps or sandals is all you need.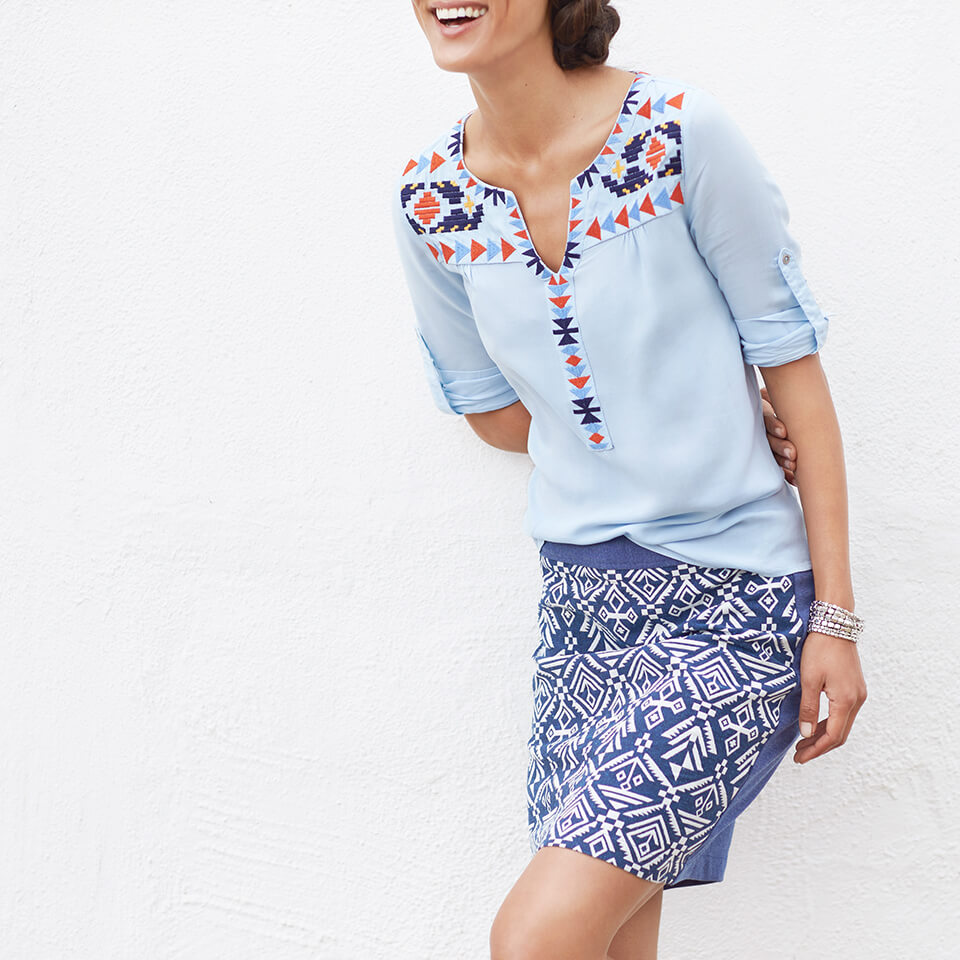 How to Mix & Match Like a Pro
The key to a killer mixed-print look (like this one!) is to stay in the same color family & find prints that have similar geometric shapes (ie: triangles or dots). This will allow the look to feel cohesive while you play with mixing it up.
Stylist Tip: Want to mix & match? There are no rules here. You can keep it low-key or really go for it—it's up to you!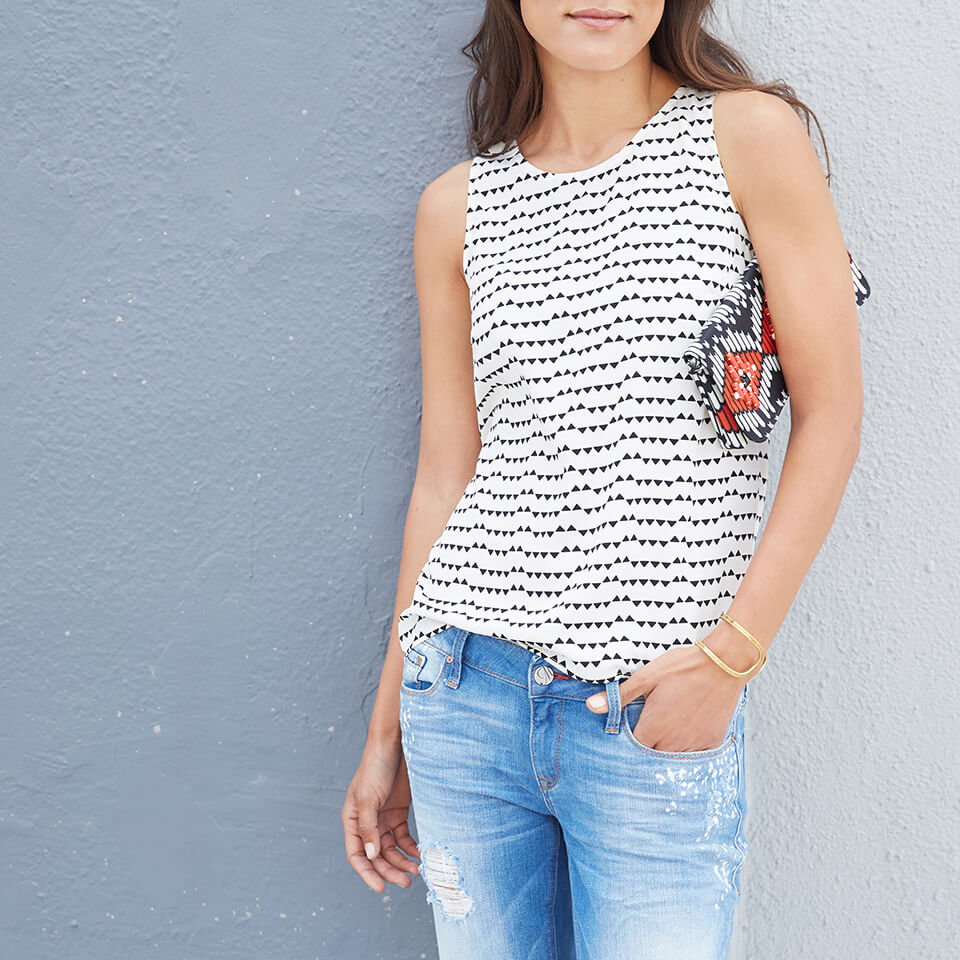 How to Wear Printed Accessories
Be sure to pull in your accessories, too. We love a subtle geo-print blouse mixed with a funky clutch. Try wearing them with light-wash, faded jeans for any edgy look and pump it up with a heel or keep it simple with a neutral flat.
Stylist Tip: If you keep your top in the black & white family, you can really go bold with your accessories. The bolder the better.
Want to play with prints? Schedule a Fix and pin on our Pinterest print board to show her what you love.
Don't have a Pinterest board? Learn how to start one! It's the best way to show your Stylist a little more about your style.