See the warm-weather shoe trends we can't wait to wear!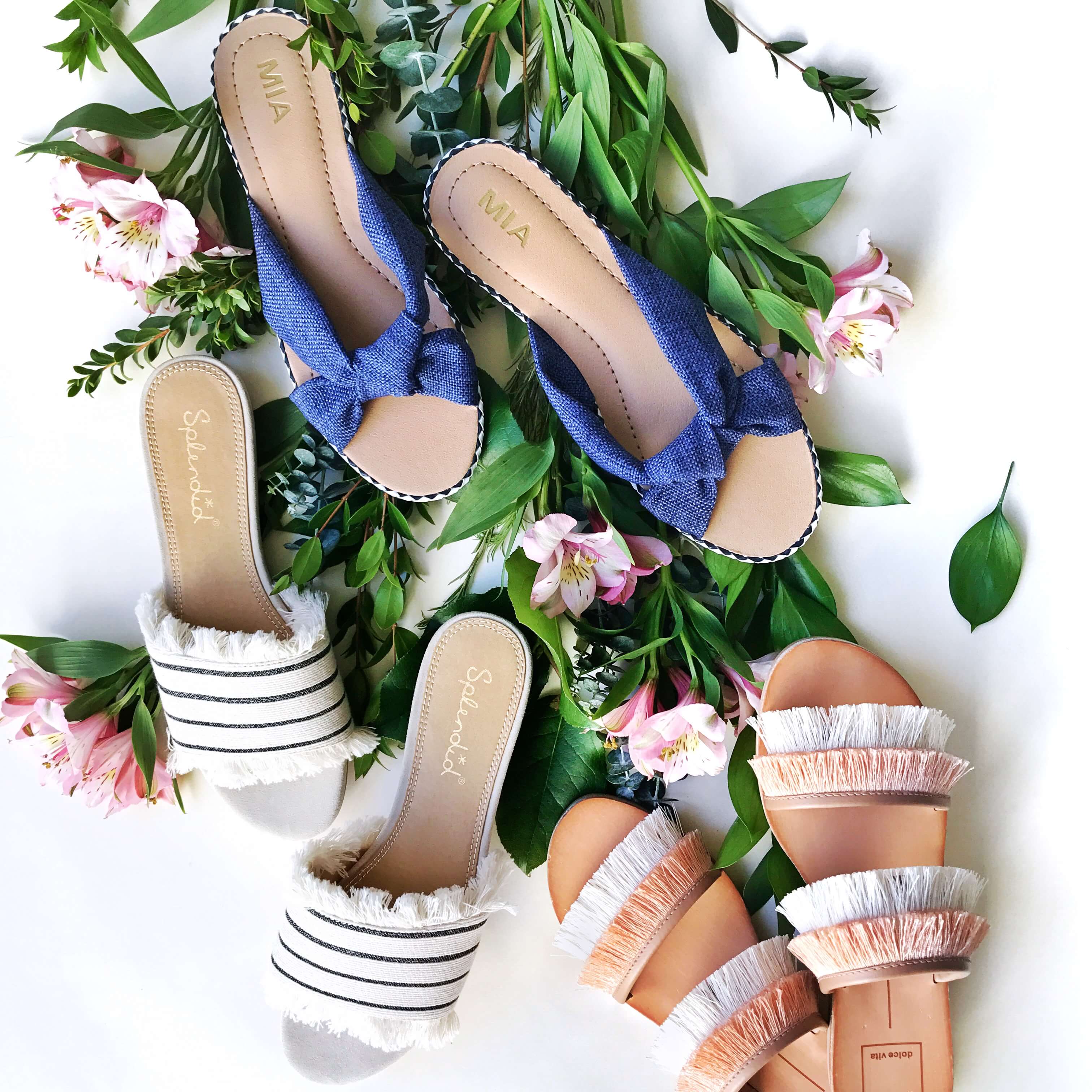 Slide Sandals
Sliiiide to the left! And then slide into these simple and chic slide sandals. Perfect for parkside or poolside, these minimalist shoes are an easy addition to any warm-weather look.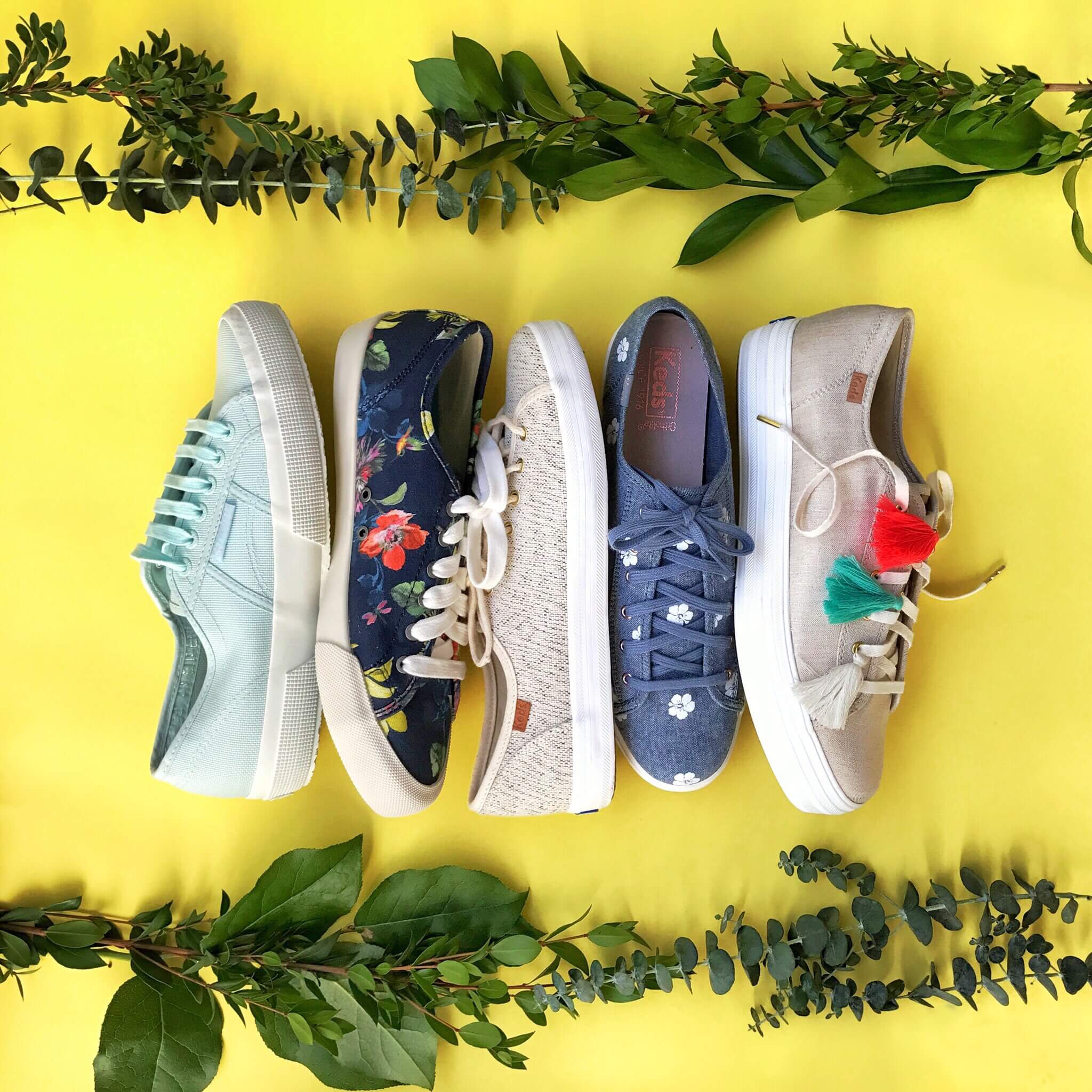 Sneakers
Look and feel trendy in a pair of fashion sneakers. Classic white is an easy option, but major style points for a pair of sneakers with a fun accent (hello, tassels!) or a bold color for a statement that is more than a footnote.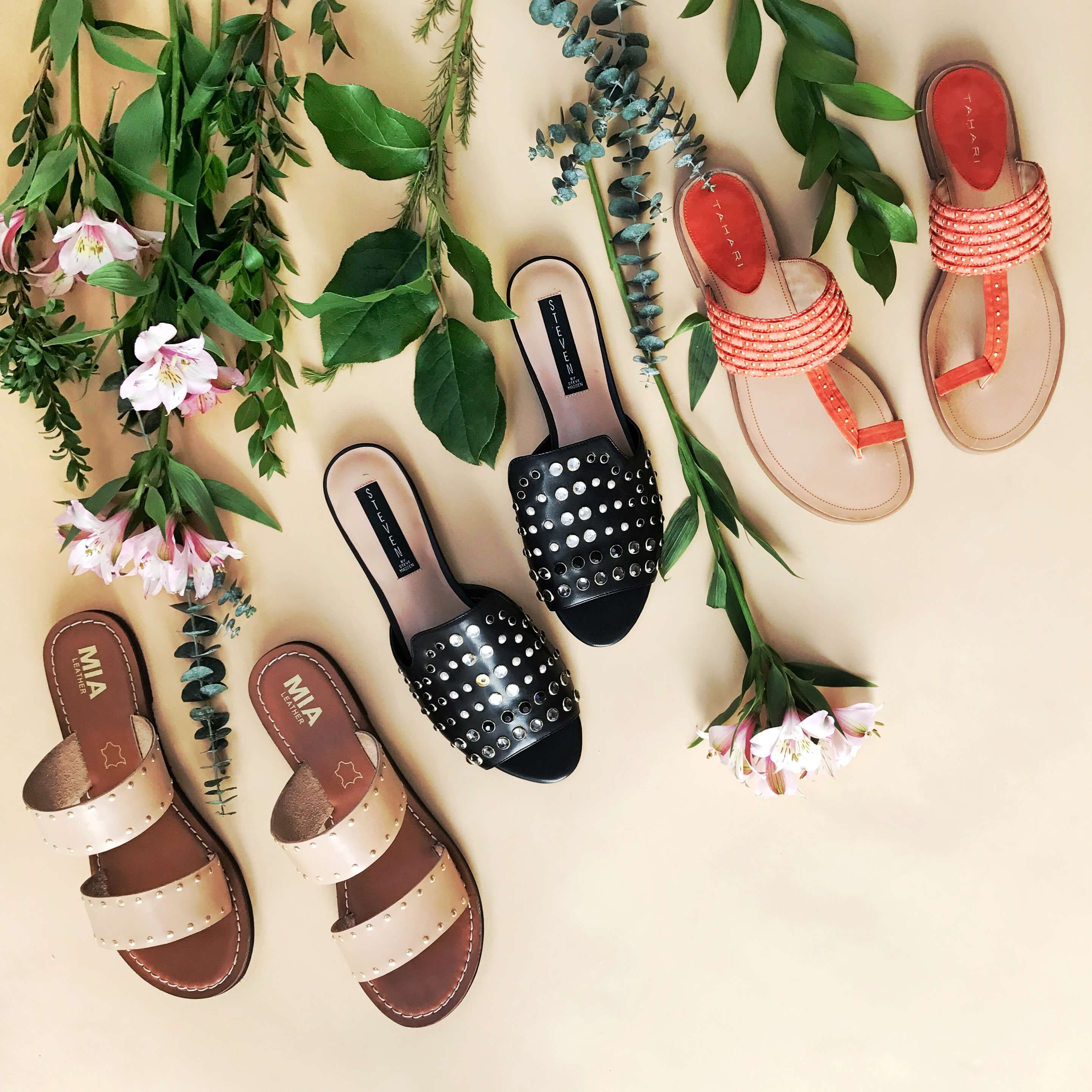 Hardware Sandals
Sometimes, a rubber soul just won't cut it. Need a sandal with a little more support? Opt for some hardware! Structured leather or faux leather sandals offer a bit more backbone for our more adventure seeking fashionistas.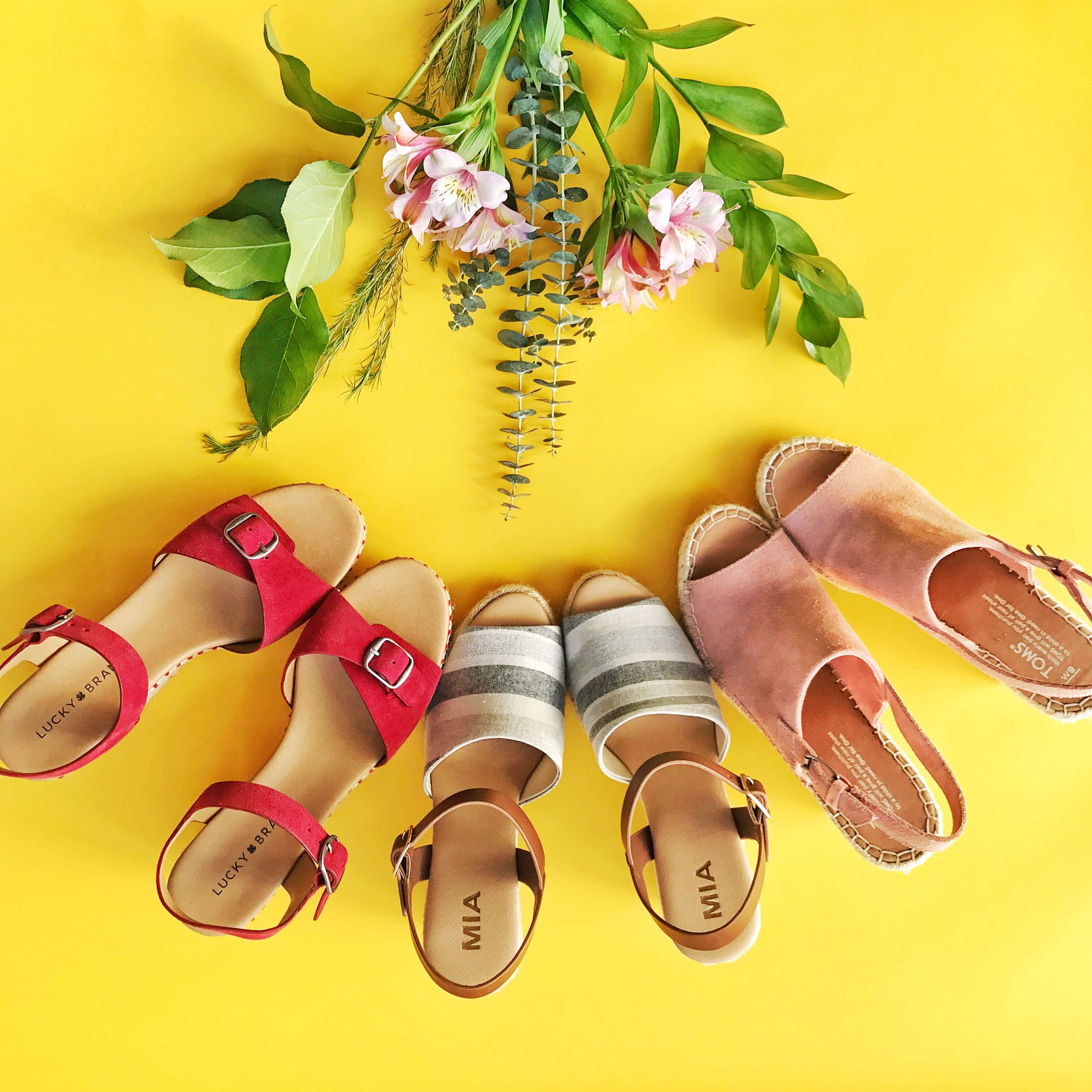 Wedges
Would you believe it? Wedges! These elevated sandals are perfect for when your look needs a lift (literally and metaphorically). Added bonus, they totally lengthen your legs.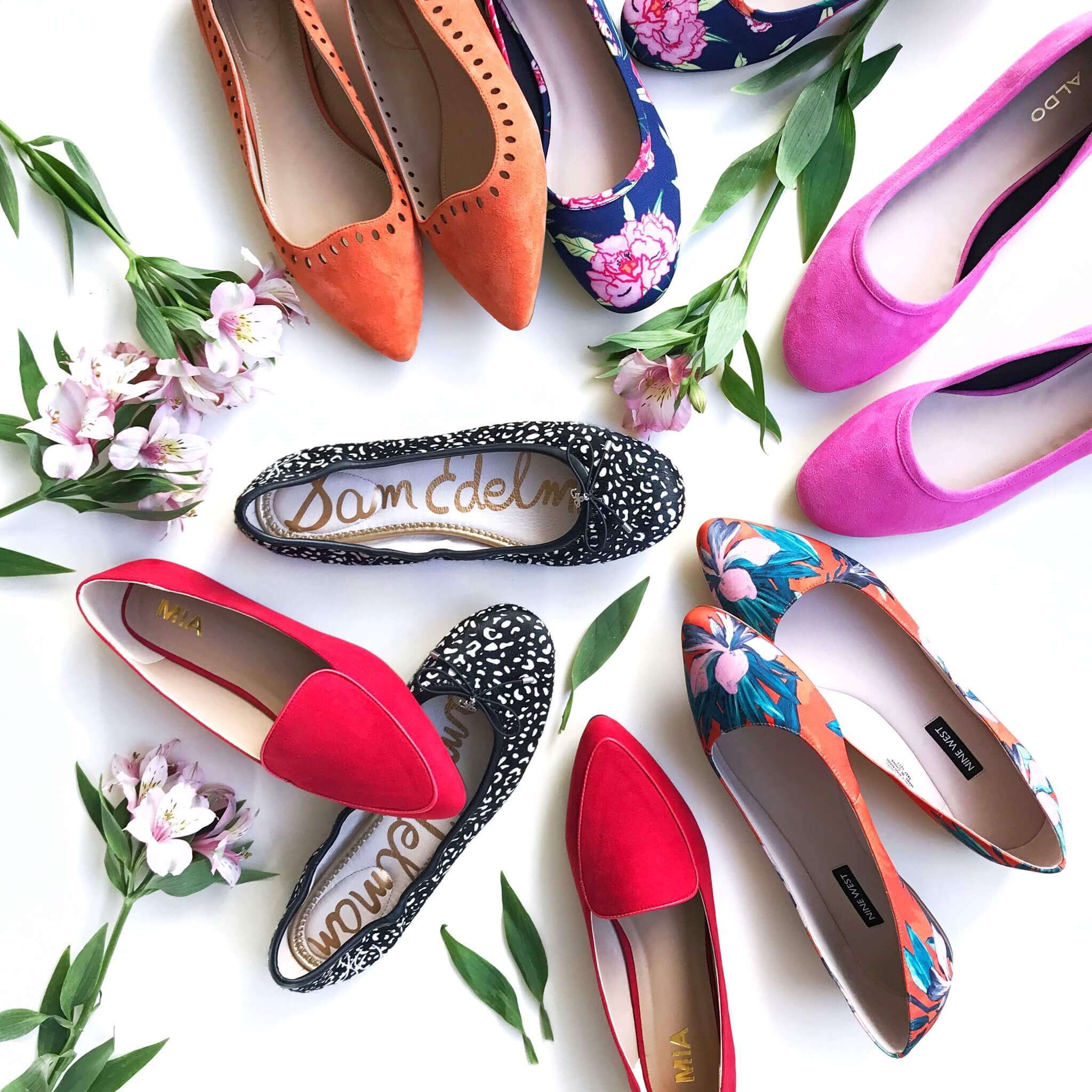 Flats
A classic. Flats are the timeless go-to for warmer seasons. Whether you're headed to work, or just kicking around with friends, a bold colored or patterned flat is a seamless finishing touch to any outfit.
You've got places to be! Throw on your favorite pair of warm-weather kick and get out there. Your feet will thank you.
Which warm weather shoes are you ready to wear while the sun's out? If you are looking to refresh your options, we've got trend-forward pairs ready for you to try in the comfort of your home. Take your style quiz and order a Fix. Let your stylist know what you are craving for your closet. Or, head over to Stitch Fix Freestyle™  to instantly buy pairs that stand out to you. Shipping, exchanges and returns are always free.