The key to styling printed bottoms–whether they are pants, skirts, shorts, or jeans– is to let the pattern act as the anchor of your outfit while keeping the rest of your pieces neutral or complementary in theme, color, or pattern. If you are ever in doubt, stick to neutrals throughout the look and you will never go wrong!
The Patterned Pants
With a bold, graphic print, we opted for solids in a neutral, yet spring-forward color palette. Turquoise is a beautiful complementary hue to orange, while the draped dolman shape works well with the loose fit of the pants. For a more pulled-together look, pair with a blouse and layer with a neutral statement piece. For both of these tops, simply tuck just the front of the top in for a playfully messy style or let hang naturally for a relaxed look.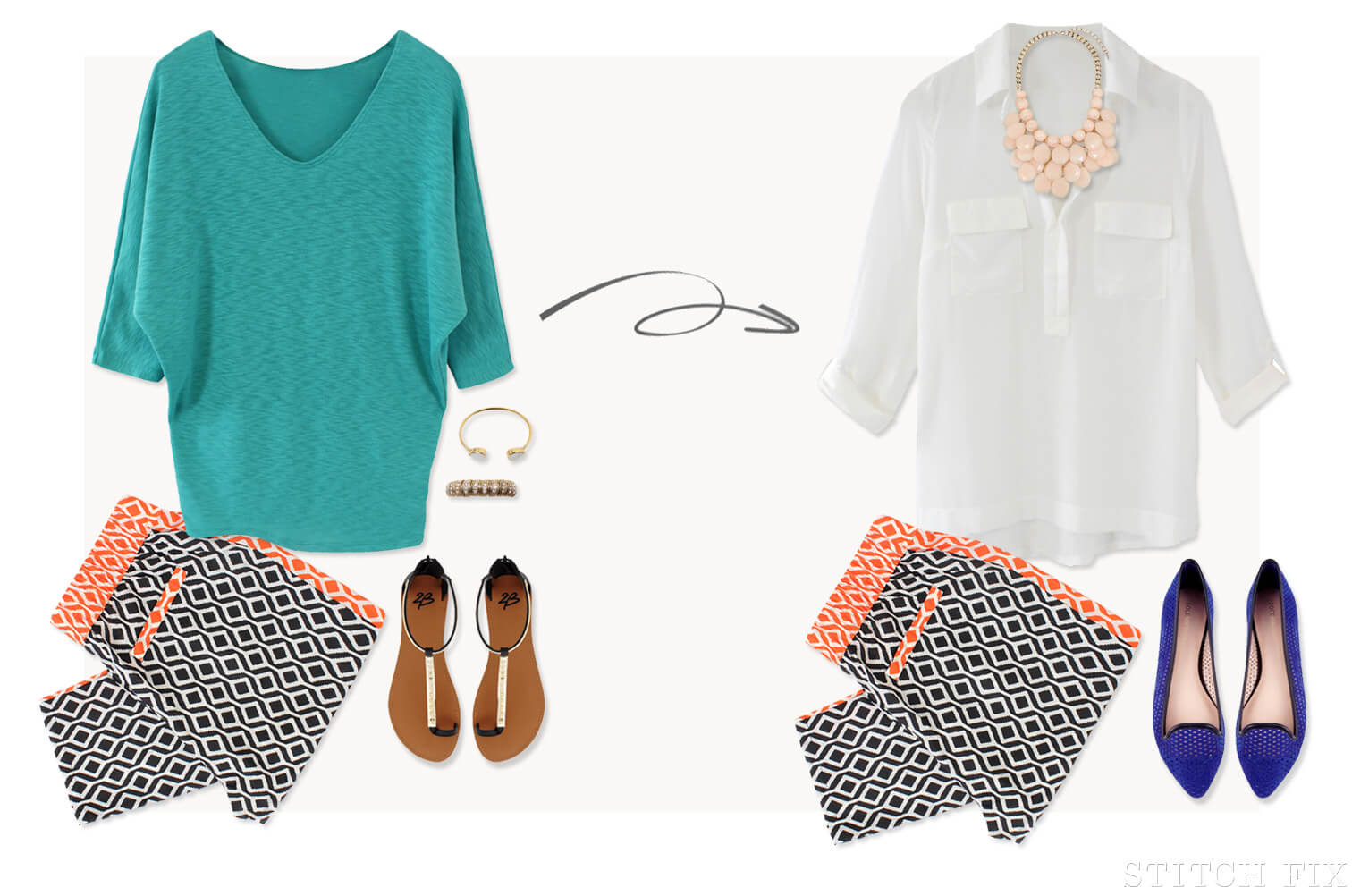 The Patterned Skirt
A white top will make the white dots in this polka dot skirt really pop. We layered with a lightweight chevron scarf for a subtle mixed prints effect. Try a classic black blouse to instantly dress up this this classic print. Accessorize with a vibrant clutch to add personality and complete the look with a neutral shoe.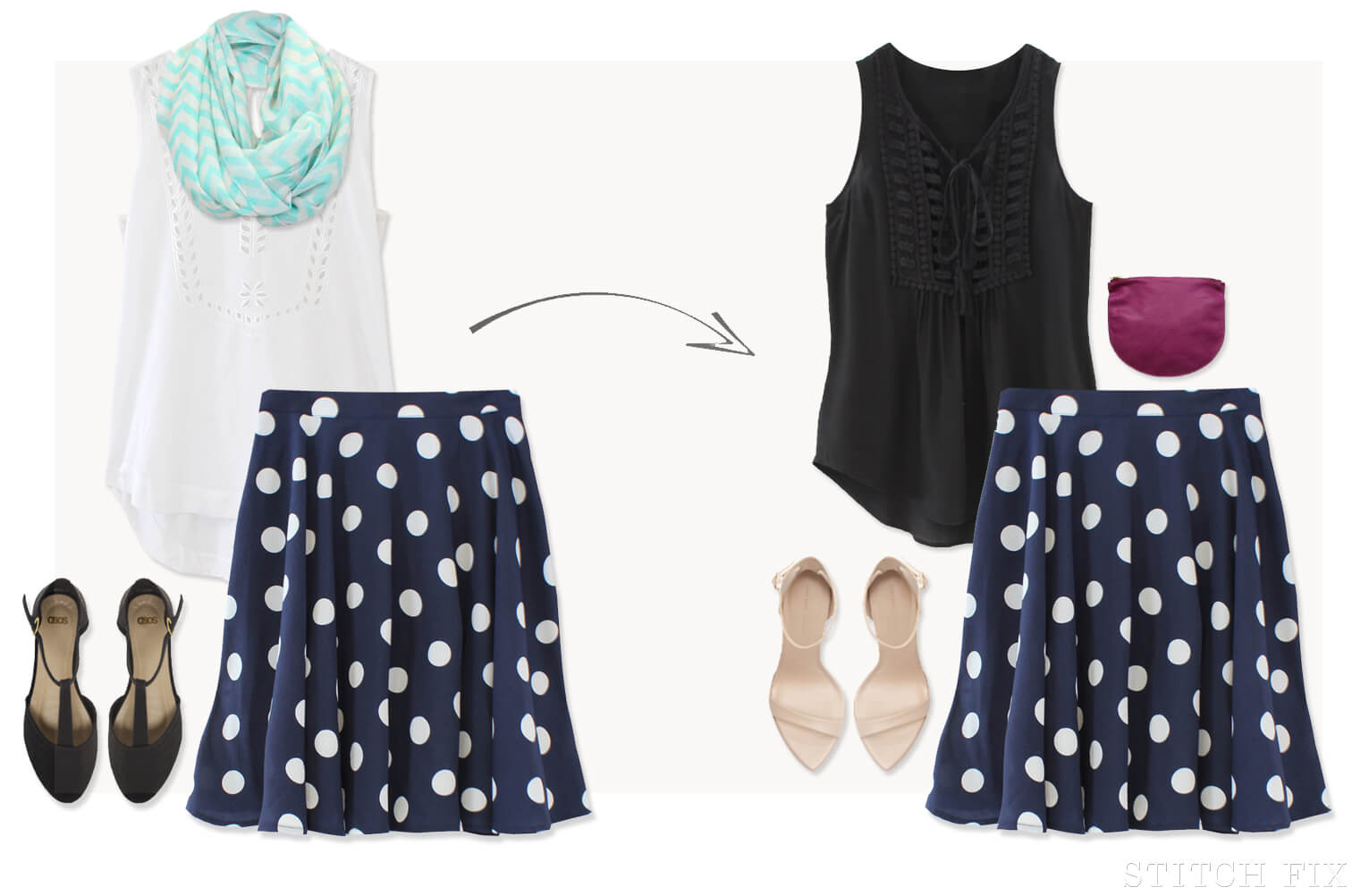 The Patterned Short
A printed short is a great foundation for a mixed-print look and stripes are a simple pattern to pair with another pattern. For an evening look, try pairing your cool-colored bottom with a saturated warm tone, like red.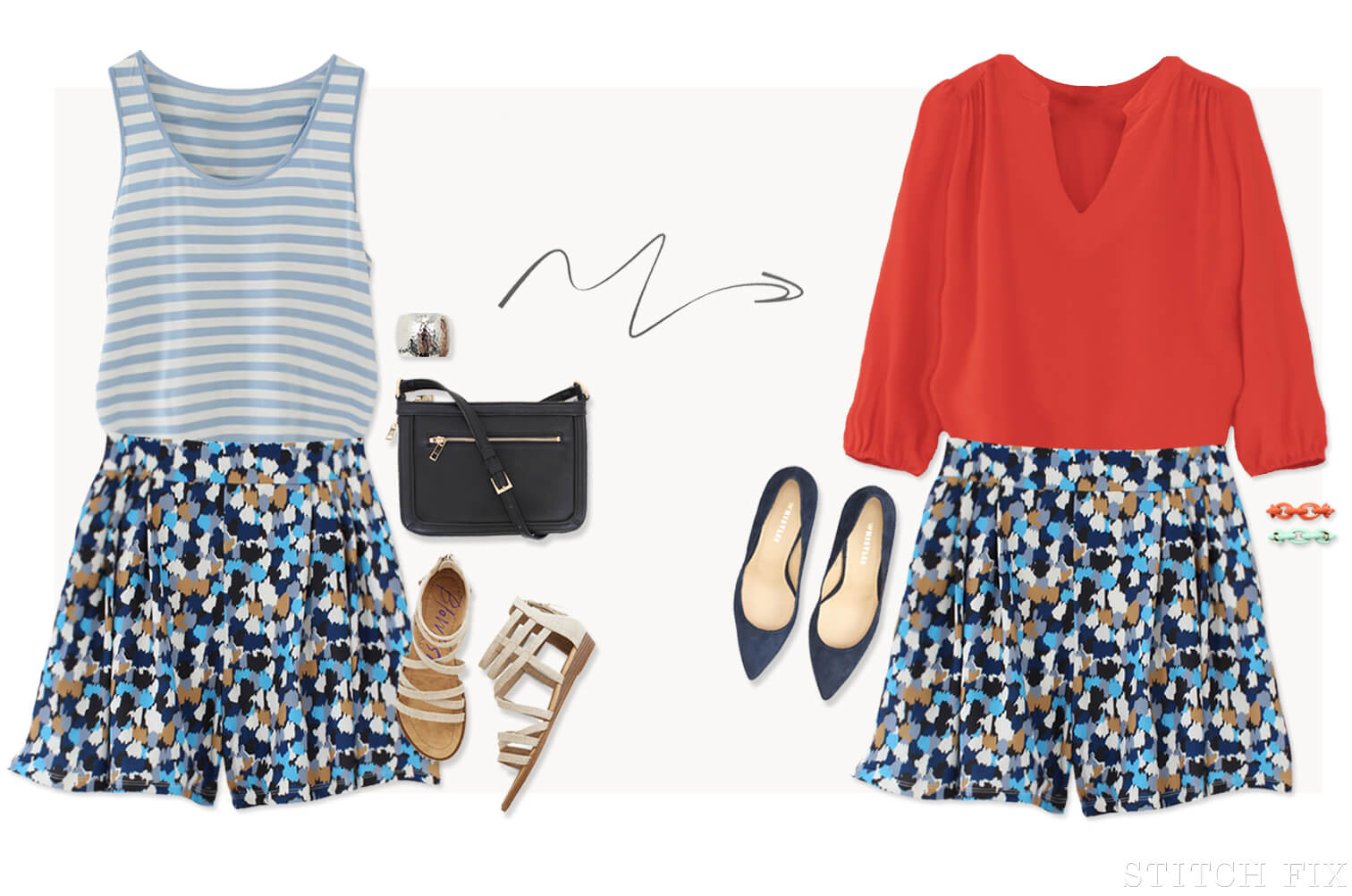 Are you ready to master the art of styling printed bottoms? Take your style quiz, order a Fix and ask your stylist for a printed bottom to elevate your look. Try on your five curated pieces at home, keep what you like and return the rest. Shipping and returns are always free.