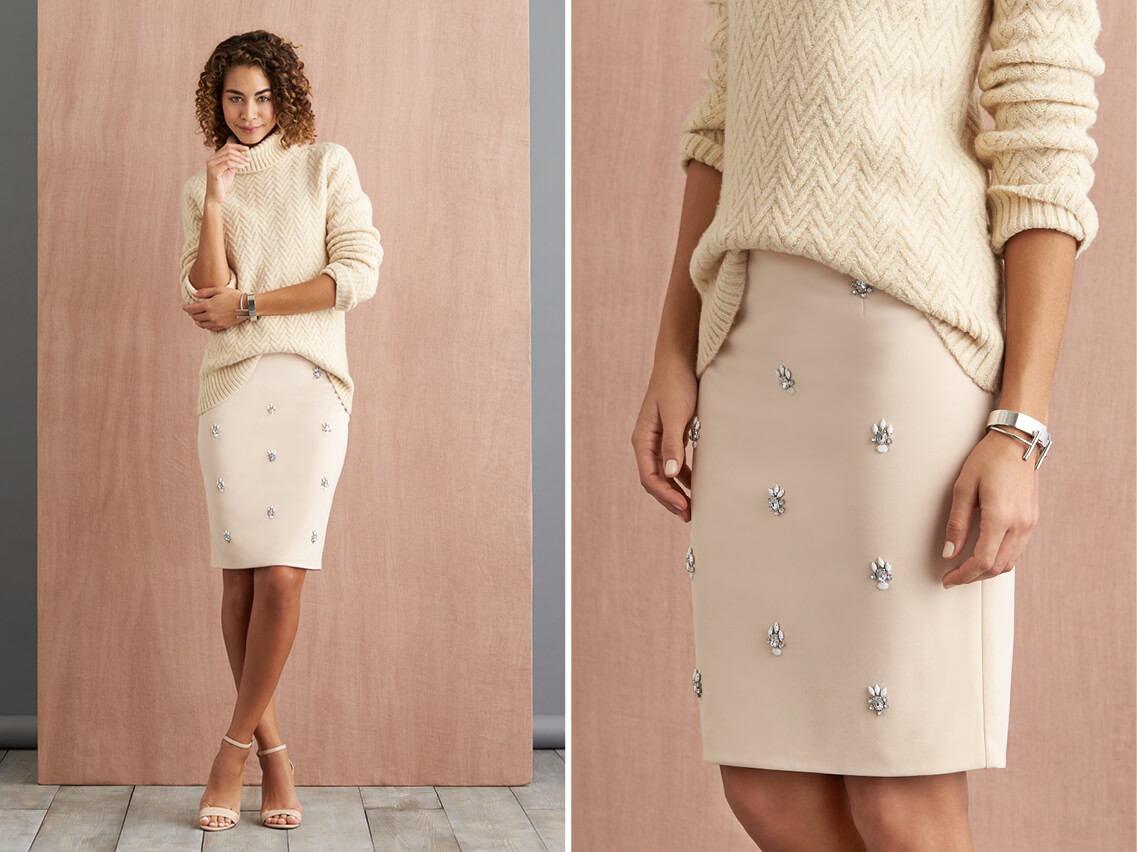 How to Wear Tonal Neutrals
Spruce up your separates! Skip the cocktail dress this season and try wearing a pencil skirt with a tonal turtleneck. Experiment with texture, embellishments and proportions for the perfect combination of glam and sophistication.
Stylist Tip: Give your sweater a slight front-tuck for a more tailored look & to show off your waist.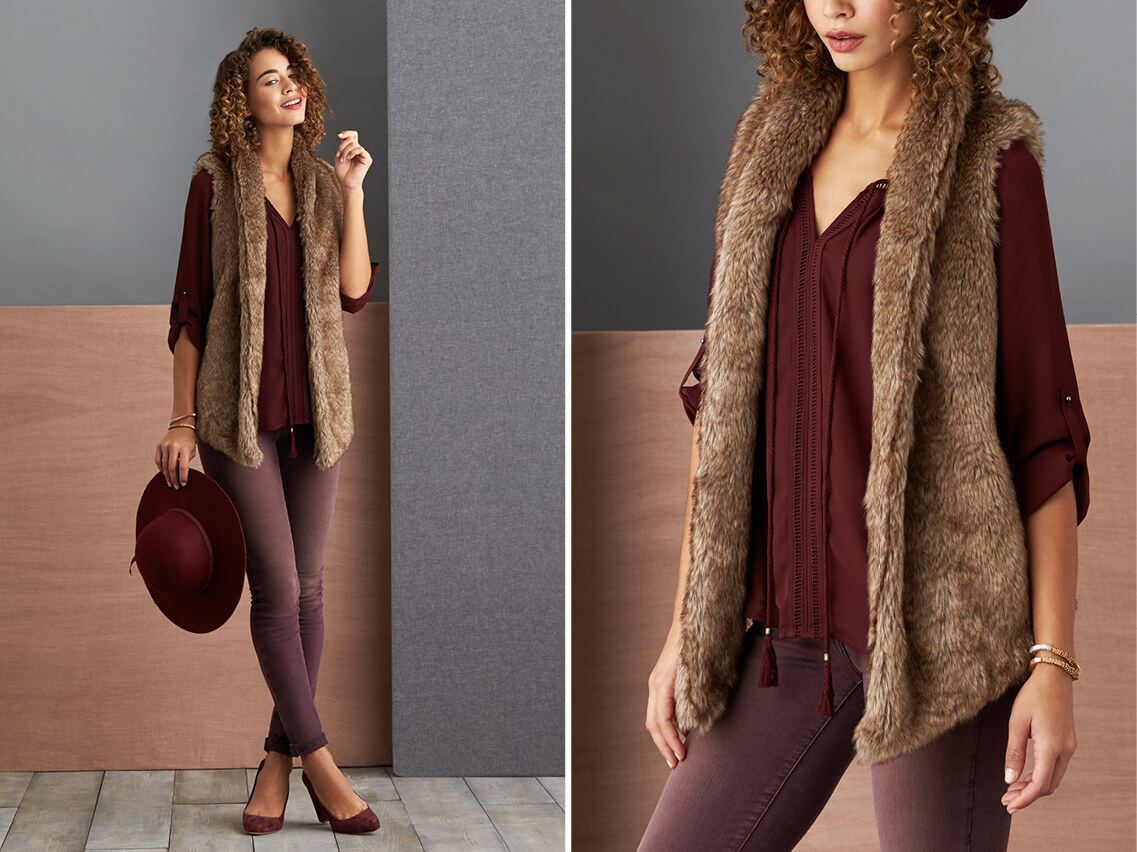 How to Wear Burgundy Tonal
Break up burgundy—or any tonal look—with an outer layer in the same color family. Stick with tones of the same temperature—if you're going all burgundy, a faux fur vest can pull-together hues that have slight variation.
Stylist Tip: On those cooler days opt for tall cognac boots or even bordeaux pumps to elongate your stems.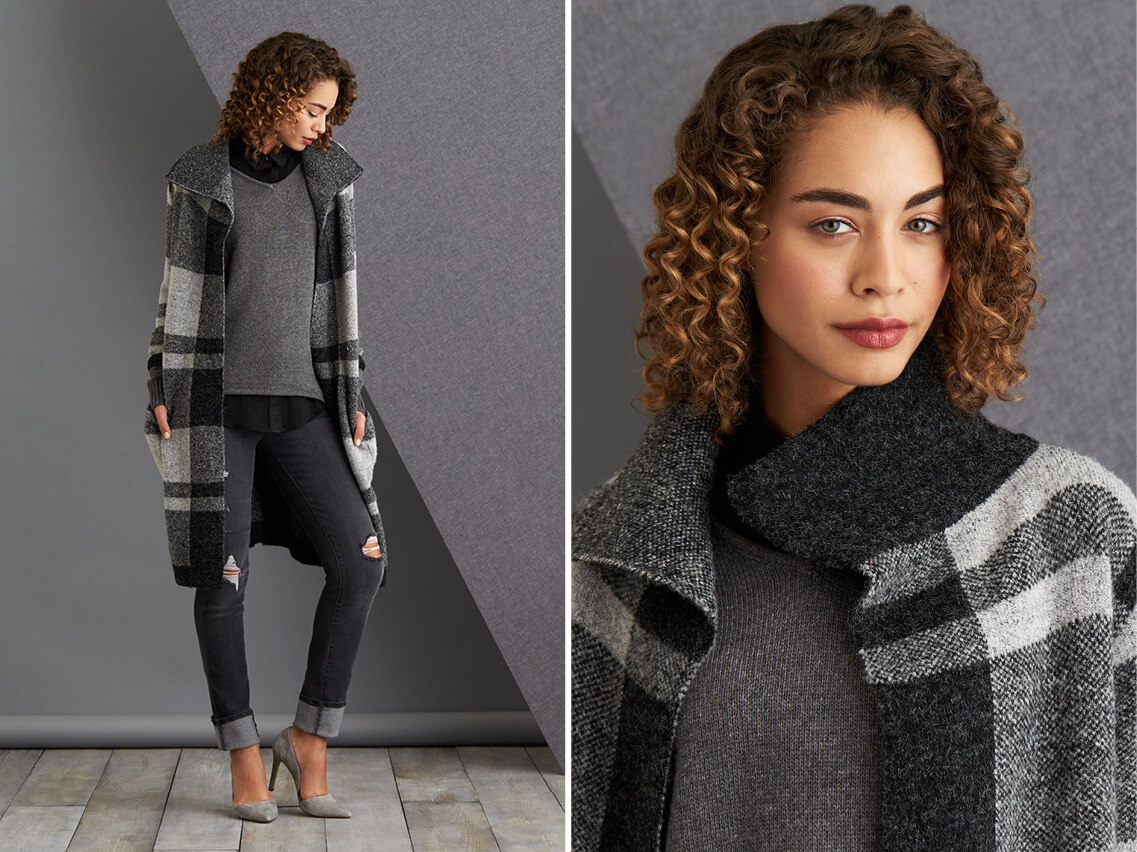 How to Wear All Grey
Going tone-on-tone makes layering easy! Dress up distressed denim with a button-up and a cozy fall sweater—perfect for date night. Top it off with a long coat in a classic print for a sleek, contemporary feel.
Stylist Tip: Cuff it. Wider cuffed jeans are totally trending—plus it's an easy way to diversify your hem length. Show off your ankle in heels or unroll them with booties!
Now that you know how to style head-to-toe tonal looks, are you ready to try this trend? Take your style quiz, order a Fix and ask your stylist to send you new monochromatic threads. Try all five items from the comfort of your home. Shipping, returns and exchanges are always free.