Here's what to pack for your upcoming weekend getaway!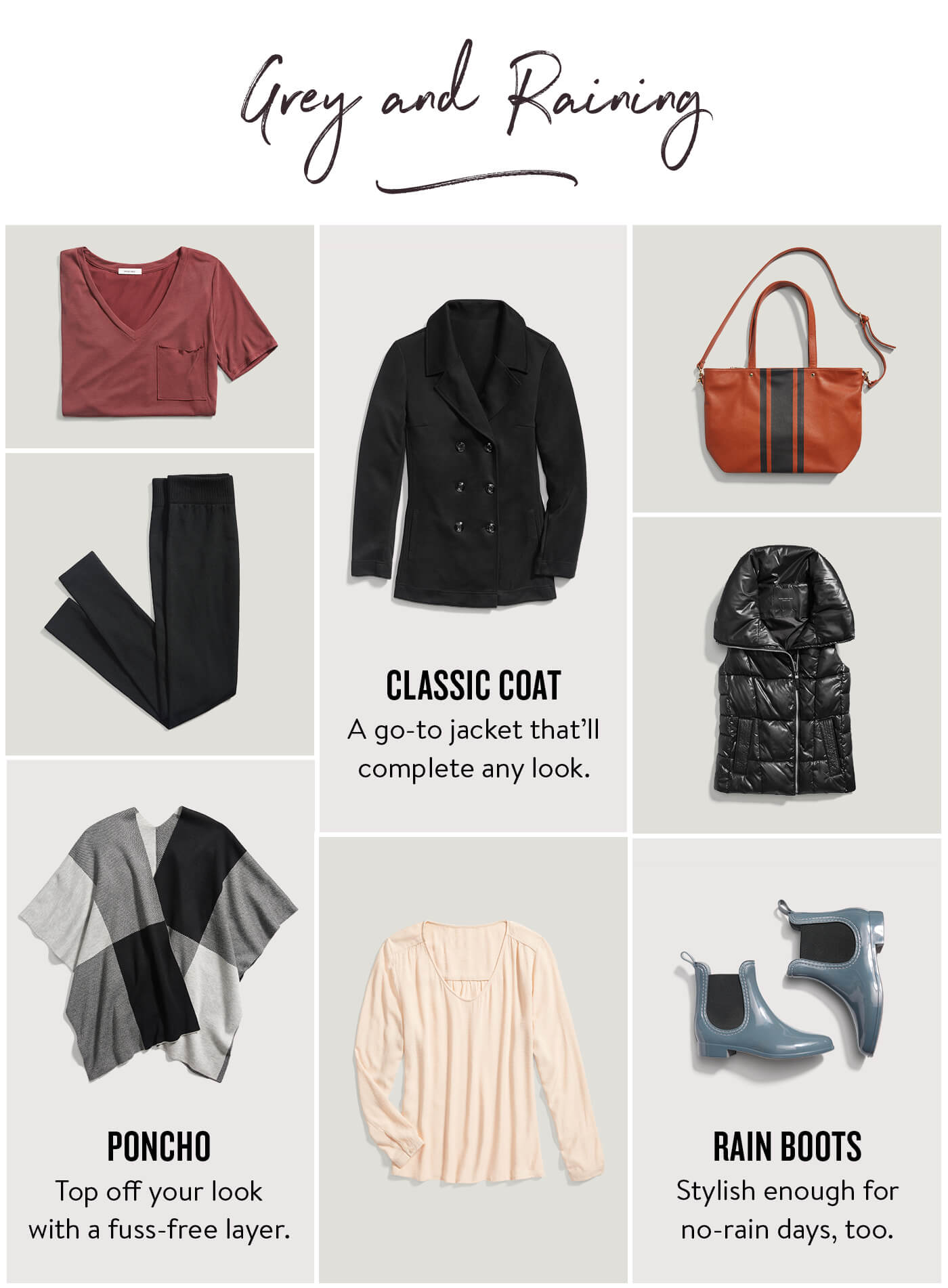 IF IT'S GREY & RAINY
Make a splash even on rainy days.
It's all about preparation when trying to dress up during a downpour. Don't be afraid of elevated, everyday essentials that pull double duty: boots that happen to be waterproof, leggings that dry quickly, and standout separates that can be paired with breathable base layers.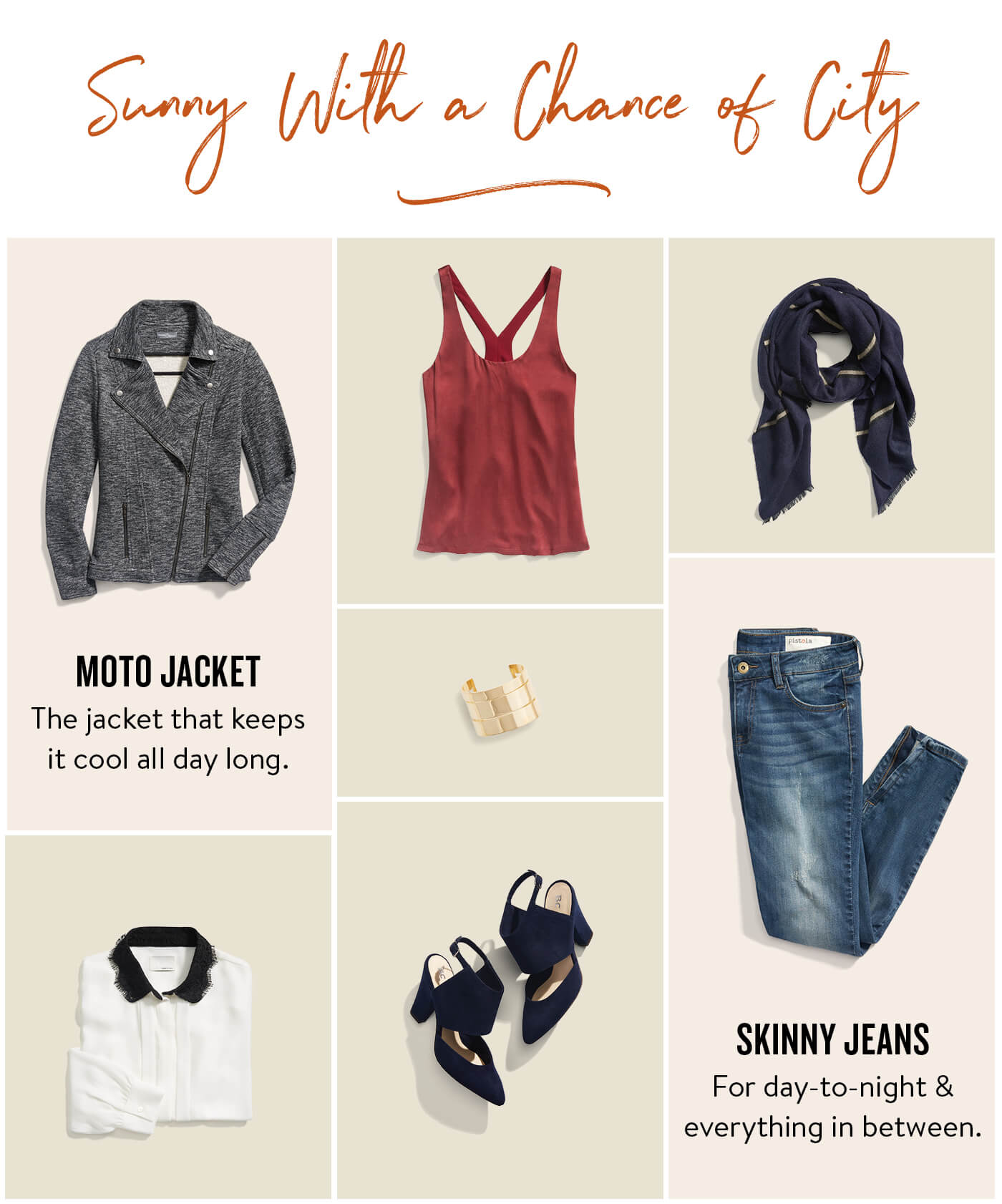 IF IT'S SUNNY WITH A CHANCE OF CITY
Trade winter blues for blue skies.
Throw on a structured moto jacket and hit the streets in total comfort and sophistication. Start the day in a sleeveless shirt with a pop of color that can be worn alone and underneath a classic, button-up blouse. Then punch up your look in a pinch by swapping a scarf for a shiny metal cuff.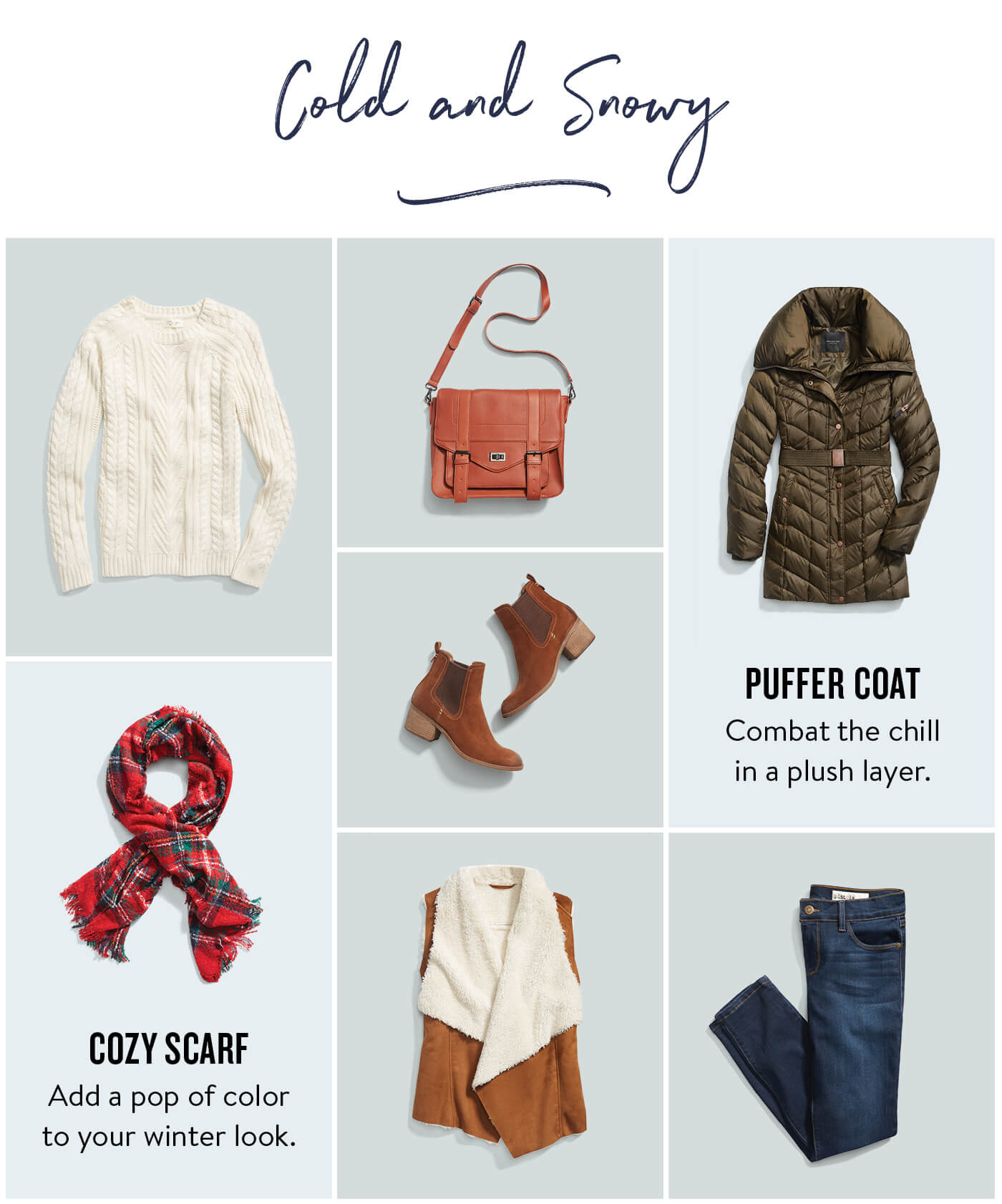 IF IT'S COLD AND SNOWY
Baby, when it's cold outside, trudge through the snow in style.
The key to staying warm without looking bulky: combining different textures like denim, knit, suede, and wool for a luxe look of endless possibilities. Add an extra layer of warmth with a belted puffer coat that gives your body some shape.
If you're taking to the air, find out what we think you should wear on a plane.
Love what you see? Schedule a Fix and ask your Stylist to send you easy travel wear!