Keep scrolling to see what to wear during your ski weekend! 

What to Wear: Après-Ski Shopping
Only have a half-day pass for your ski weekend? Head out for a snowy weather shopping excursion with a pair of tights, a chunky sweater and a puffer jacket. If you're feeling brave enough, try out a denim skirt to brave the winter weather. Keep your hands warm with a pair of mittens and keep it hands-free with a crossbody bag!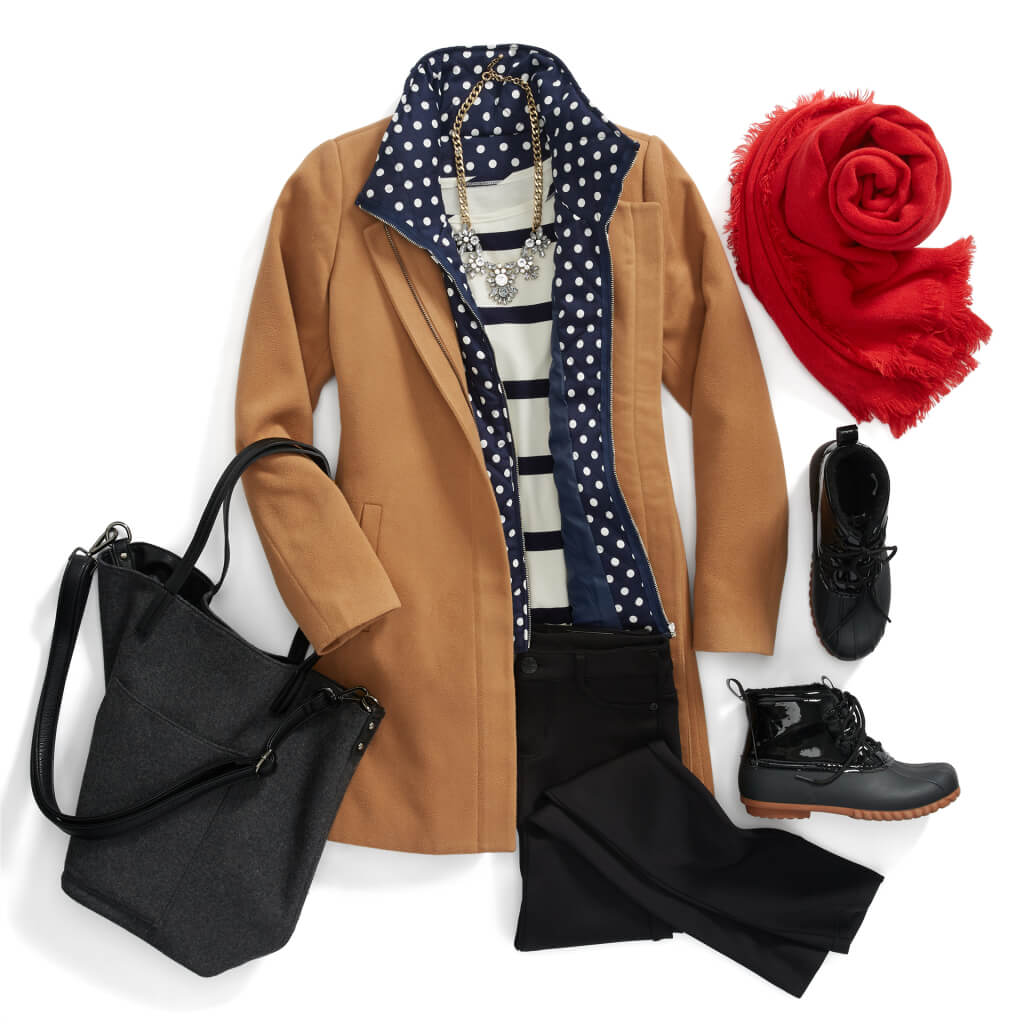 What to Wear: Dinner in the Village
Work up an appetite? If you're headed to the village for dinner, don't skimp on the warm layers. Reach for a sleek, wool coat to stay bundled up. Layer on a pair of skinny jeans and don your snow boots to trek through the powder. Try mixing prints by layering on a jacket over a patterned sweater. Don't forget about a bold and bright scarf!
Stylist Tip: Stay extra warm by layering tights (or long underwear) under your jeans! If you need to size up to make room—do it!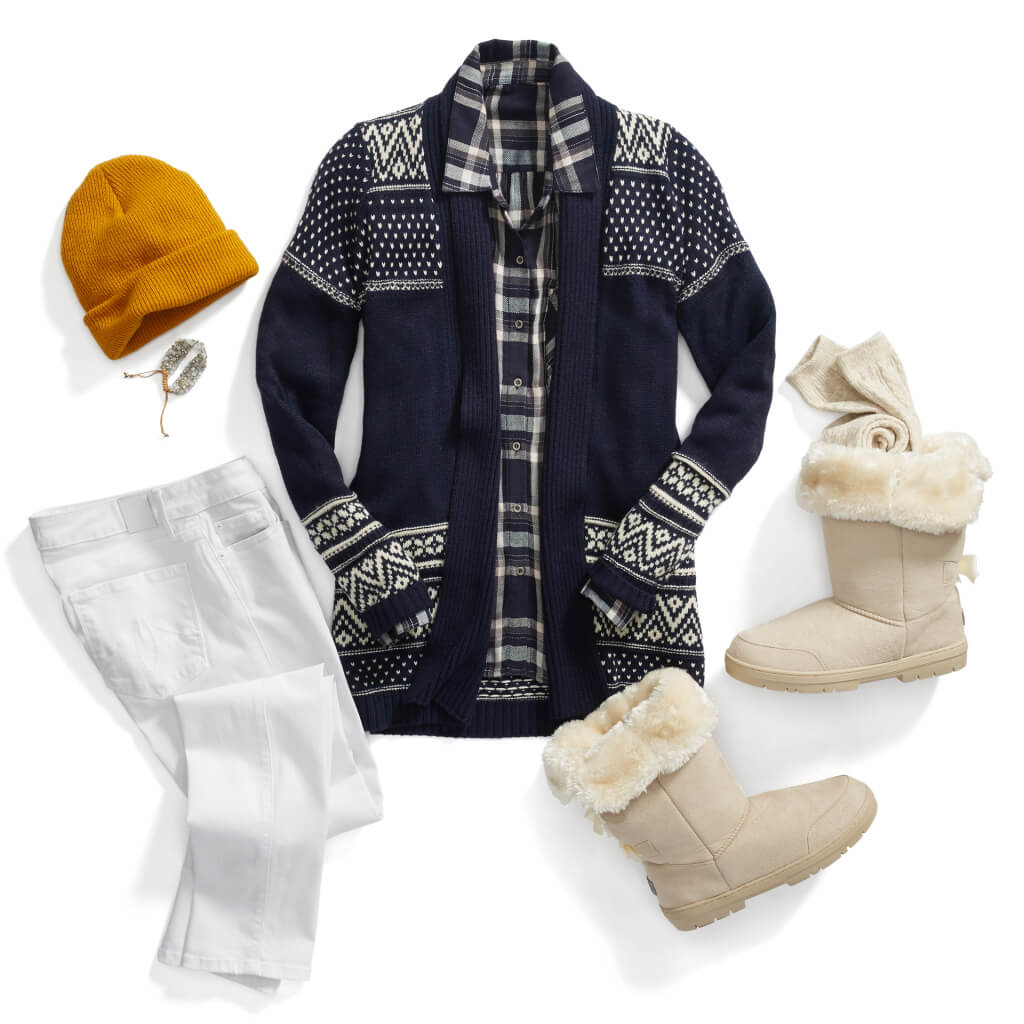 What to Wear: Relaxing at the Lodge
Is the fireplace calling your name? Cozy up with the latest New York Times' bestseller and a hot chocolate (or hot toddy) for a few hours. Keep yourself lounge-appropriate in an oversized cardigan & comfortable jeans (hi, four-way stretch!).
Stylist Tip: If you're staying inside, a pair of winter white denim is a crisp addition to your look. Just avoid the outdoors (and mud!) if you're wearing light jeans.
Are you planning on heading out for a ski weekend? Be sure to ask your Stylist for cool weather picks!