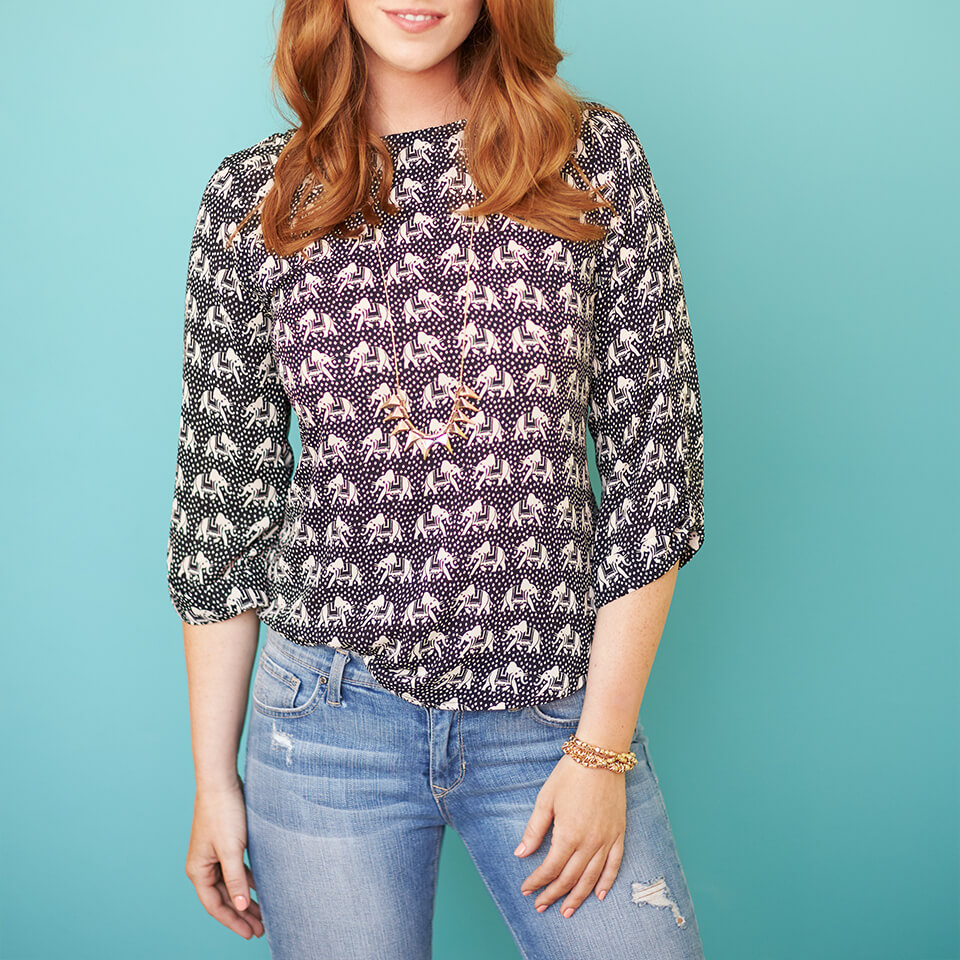 Beginner
For those of you who aren't looking to go whole hog, dip your toe into the critter-print pond by picking an accent to your outfits. A scarf or a handbag will help you ease into the trend without turning your closet into a menagerie.
Intermediate
Sprinkle in a few furry friends to your springtime wardrobe through separates! For a workplace-ready outfit, grab your favorite critter print button-down & pair it with a complementary pop-color trouser.
Stylist Tip: Feeling frisky? Take your pattern obsession to the next level by pairing your critter top with a polka dot skirt. Just keep the scale of the prints in mind—make sure one print is noticeably smaller than the other.
Advanced
If you're going for full-on zookeeper chic, embrace a full-length maxi dress in critter print. The animals will ensure you stand out, so make sure the base color of the dress is neutral—like white, black or navy. Slap on a pair of strappy wedges to give yourself lift & you're off to the races!
Give the critter print trend a try and tell us what you think in the comments!