Style your colored denim like a pro! Scroll down to see even more tips.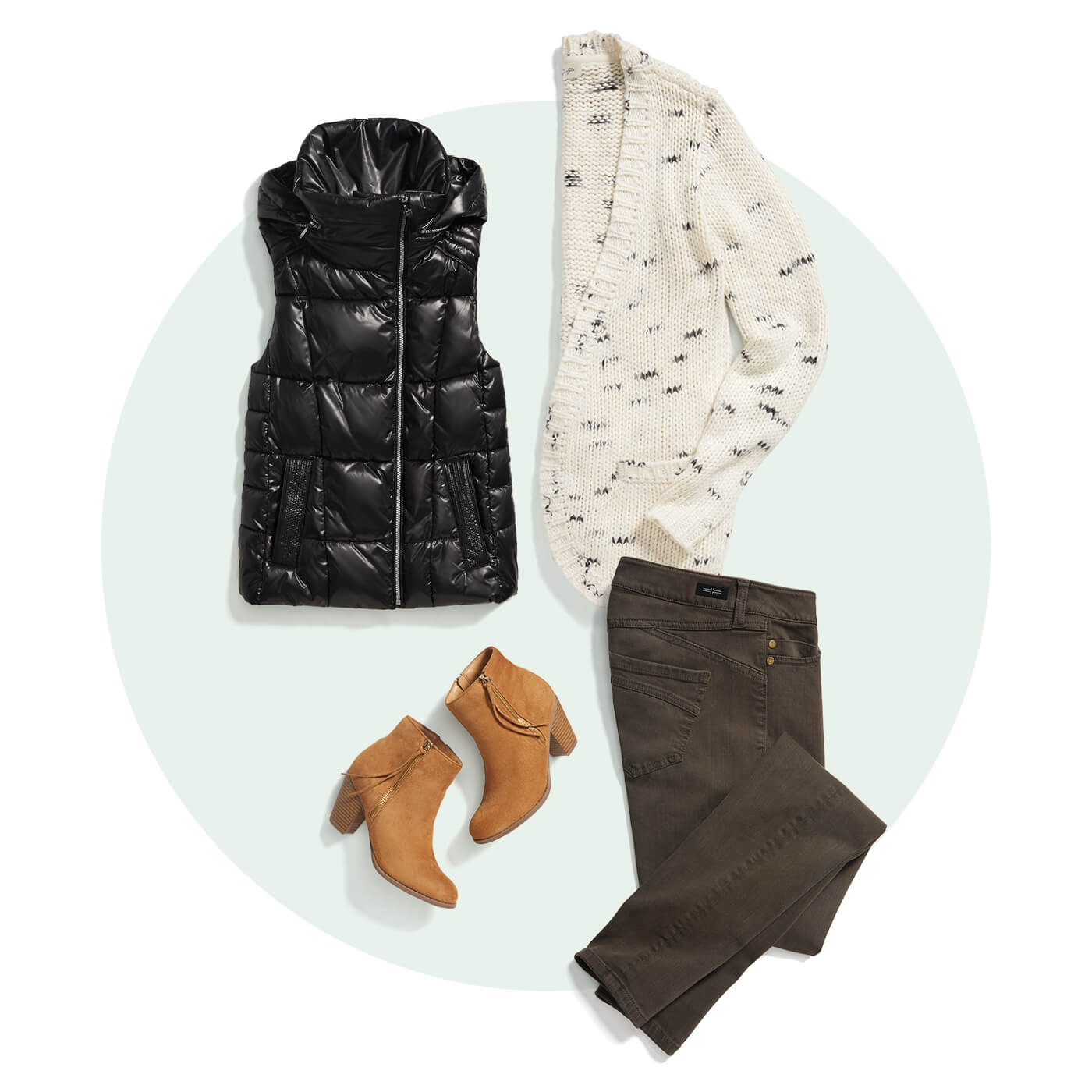 How to Make Colored Denim Weekend Ready
Tip #1: Wear your olive colored denim with a chunky sweater, a sleek puffer vest and ankle booties.
Tip #2: Mustard yellow jeans pair perfectly with a classic striped tee shirt or sweater and white sneakers.
Tip #3:

Royal blue jeans go well with a bright white sweater or t-shirt. Embrace the blue by layering on a denim jacket and a textured scarf.
When in doubt, reach for neutrals like cream, black and grey to pair with your colored jeans. They go well with everything!—Stylist, Jennifer M.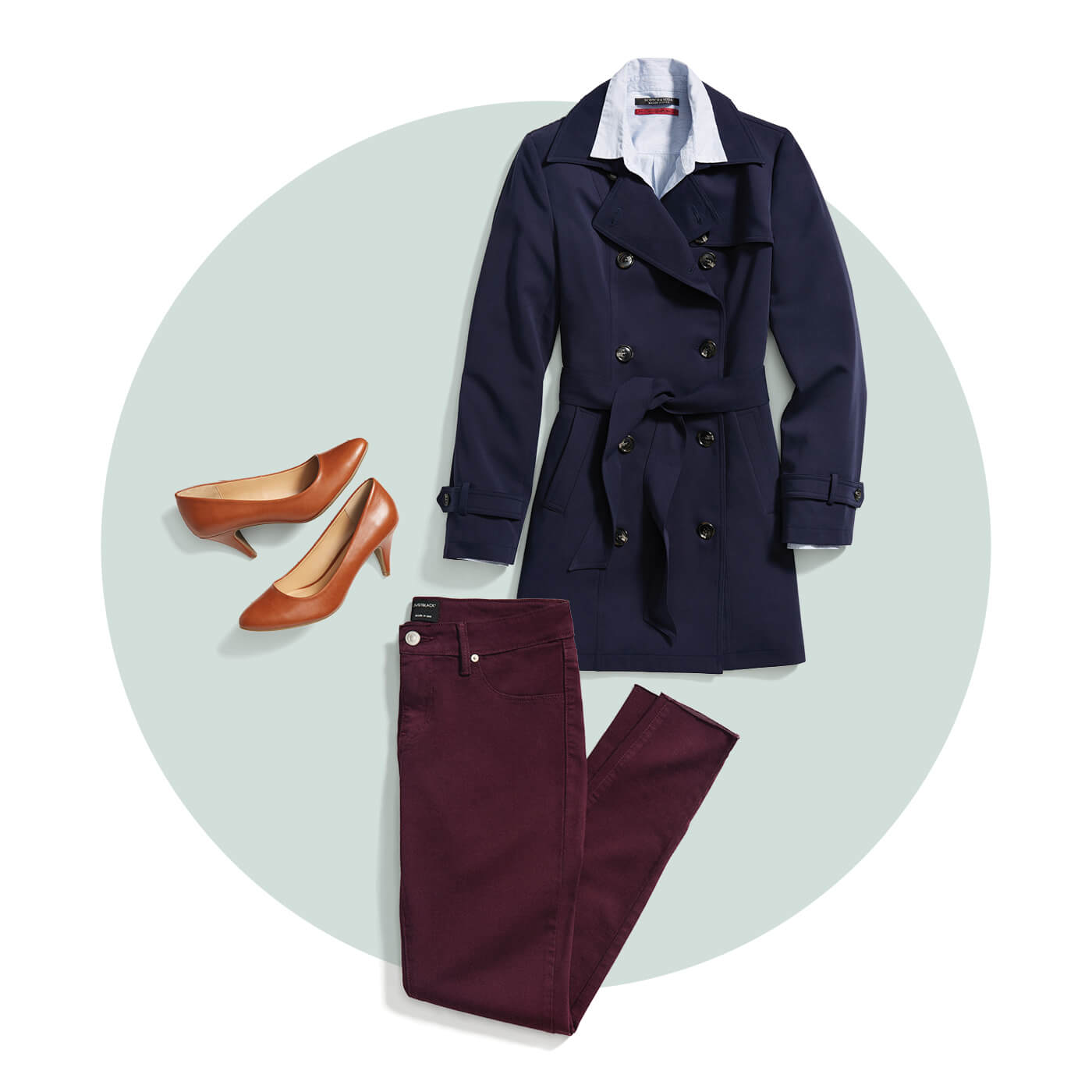 How to Wear Colored Denim for Work
Tip #1: Swap out your work pants for a pair of burgundy jeans. Pair with a crisp button-up and a classic trench coat.
Tip #2:

Wear your colored denim with a menswear-inspired twist. Pair your navy jeans with a loose, unstructured blazer.

Tip #3:

Black jeans are considered colored denim too! Try out a slimming, tonal outfit by pairing a black top with black jeans and pumps.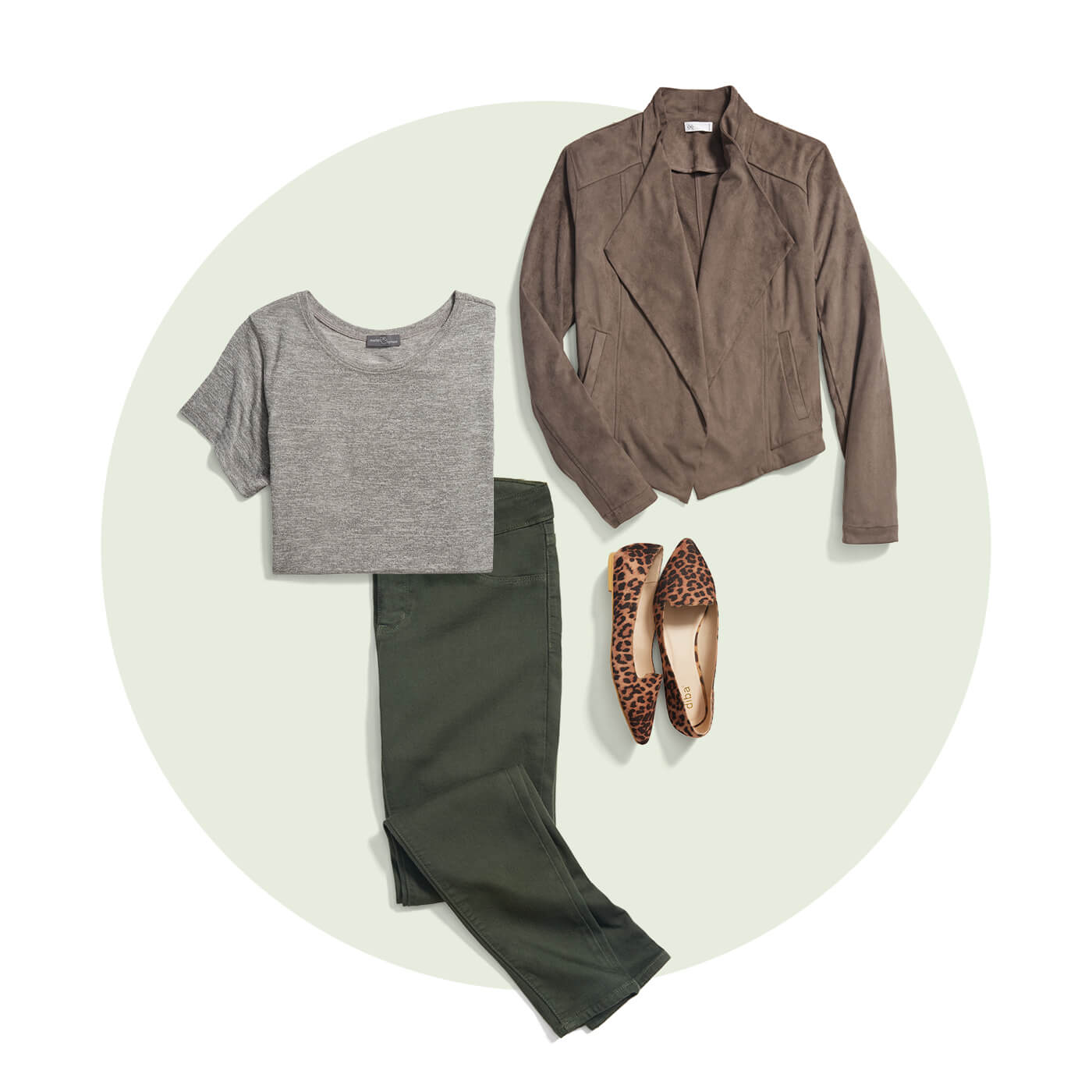 How to Dress Up Colored Denim
Tip #1: For your first date or for a cocktail with your friends, slip into a sleek leather jacket in brown or black and wear with printed flats.
Tip #2:

Pair a moody, floral blouse with cranberry red jeans and brown boots for a romantic afternoon look.

Tip #3: Petal pink denim goes perfectly with a casual grey tee shirt and a chunky knit cardigan layered over. Wear with ankle strap pumps for a little more polish.
Colored denim is often made with the same 4-way stretch that your favorite jeans have. So they'll be just as comfortable!—Stylist, Elizabeth W.
Are you ready to add pops of color to your denim rotation? Our style experts are here to help. Take your style quiz, order a Fix and don't forget to ask your stylist for jeans in your favorite colors. Or, head over to Stitch Fix Freestyle™  to instantly buy colored denim curated just for your style and size. Relax and receive jeans in an array of hues that you can try in the comfort of your own home. Shipping and returns are always free, giving you even more peace of mind.