Khakis have come a long way from their army-uniform origins—they're now the smart-casual trouser of the everyman. And to those who still associate them with baggy fabric and pleats, it's time to change your perception. These classic pants have gotten a modern update. In fact, I'd even assert khakis are a closet essential you should always have in your repertoire.
Here are four new-school ways to wear classic khakis: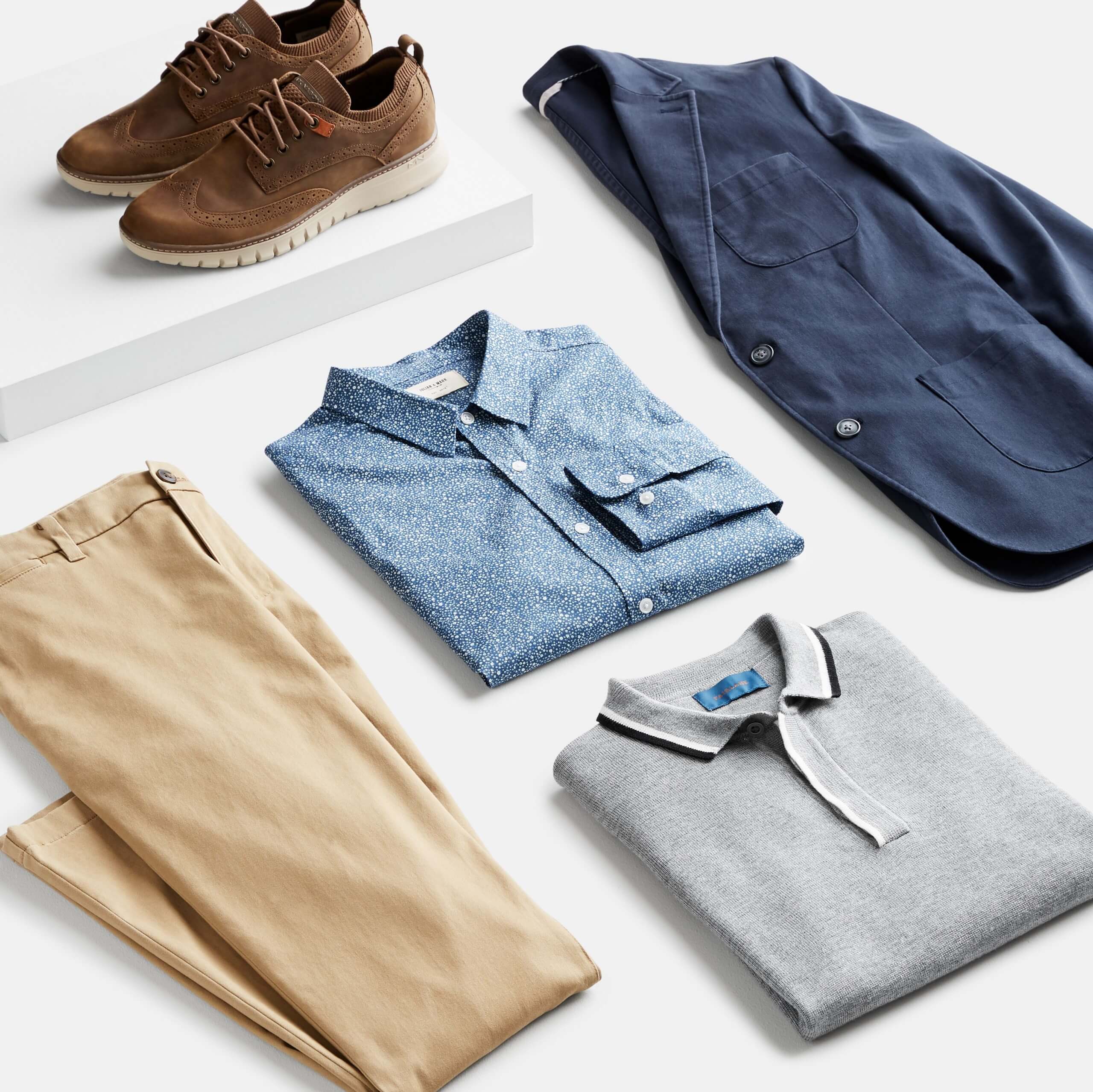 Everyday Wear
For an evergreen outfit that spans any season, pair your khakis with a classic button-up, boots (or loafers!) and a fitted jacket. Seem too basic? Stand out by playing with patterns and prints on top. Weekend errands, date night—you name it. This entire ensemble works overtime for you.
A Day at the Office
Khakis give you the liberty to experiment with other, more unique pieces at work. Think of it like the base coat to your outfit portrait. Layer a snazzy button-down with a navy blazer, for example, and, instead of a shiny silk tie, try a textured knit tie in a neutral shade to deviate from normal neckwear.
Warm Weather with Polish
Even in the heat of summer, chinos can work in a crisp, yet casual, way. Pairing a classic khaki with a T-shirt is a nice combo, especially if the tee has a classic print like a stripe. Step up your style game by wearing your low-profile sneaker with no-show socks and add a one-inch cuff to the pant leg.
Fighting the Chill
If you choose a khaki in a darker tan shade, they'll fit right into the deeper colors we see in fall and winter—while holding their own (stylistically speaking) against a thicker pair of boots. During the colder months, layer rugged essentials, like a white henley, with a royal v-neck sweater. For those times when the air gets brisk (but it's not a Polar Vortex outside), pair with a denim jacket. You'll fight off the chill and look pretty cool to boot.
Ready to kick your khaki style into high-gear? With these four ways to wear this classic essential, you're ready to take them on. Freshen up your collection by taking your style quiz so you can schedule a Fix and request new pairs from your expert stylist. Keep the ones that speak to your style and return the rest. Shipping, exchanges and returns are free.