Check out five outfit ideas, ready to go anywhere in the world in 2019.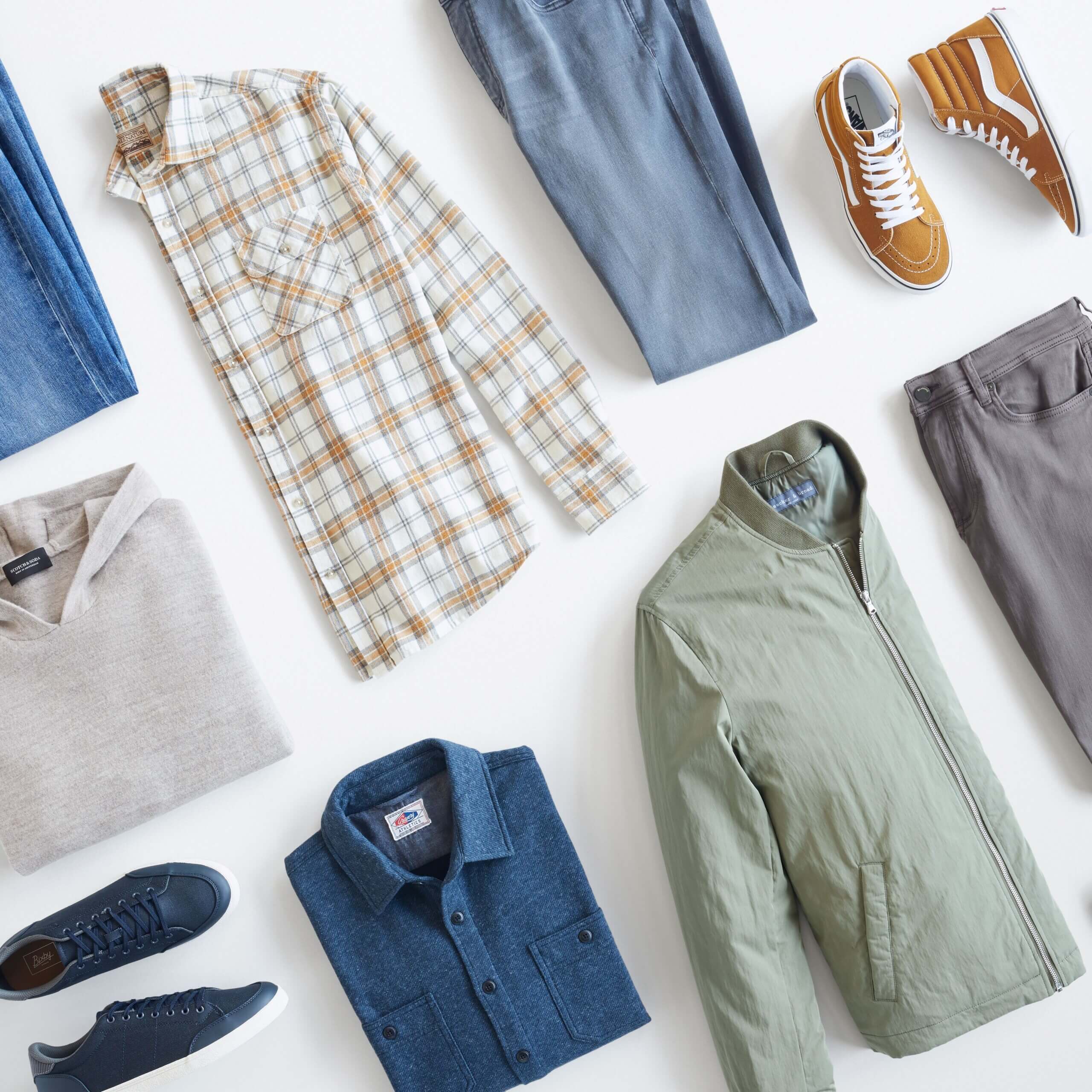 CITY TREKS
In or out of town, your look should be the same—smart casual. You want to be ready to go from a trip to a museum straight to dinner, without skipping a beat. Prep for it all with a ton of shirt options in solids and prints, a slim pant that's comfortable and easily switches from dressy to casual and a modern jacket that says local, rather than tourist.

PARK LIFE
You're hanging with the guys, reminiscing on the good ol' college days. Keep that Ivy League vibe alive while you're throwing around the football by mixing together soft-washed pieces in preppy stripes, plaids and prints. All that's left is to add a few handsome accessories.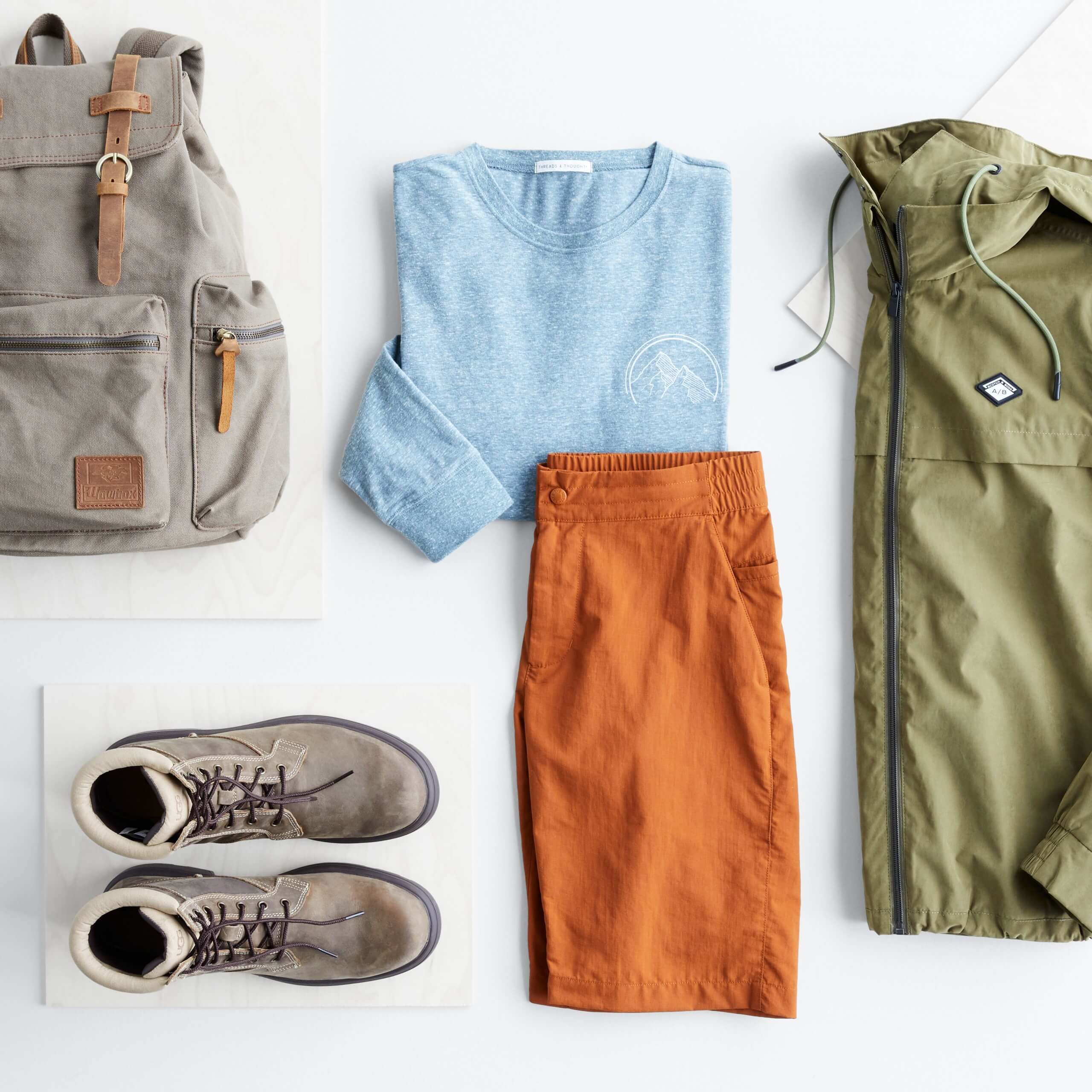 HIKING CLUB
Whether you're an expert explorer or just starting out, you need the right gear. Aim for pieces in earth tones (the colors naturally complement each other well) that are comfortable and functional. A good performance pant that looks sharp and is designed to move is the perfect starting place. Don't forget a sturdy pair of shoes with ankle support and a layer to block the chill.

9 TO 5
You just landed the job and now you need to dress the part. Stock your closet with an arsenal of workhorses that you can easily mix and match. A blue suit will go a long way if you switch up your looks with dress shirts in different patterns, lightweight sweaters and fun ties. Throw in a few tailored pants into your rotation and invest in a classic pair of dress shoes. The key to looking like you mean business is fit—everything must fit your body just right.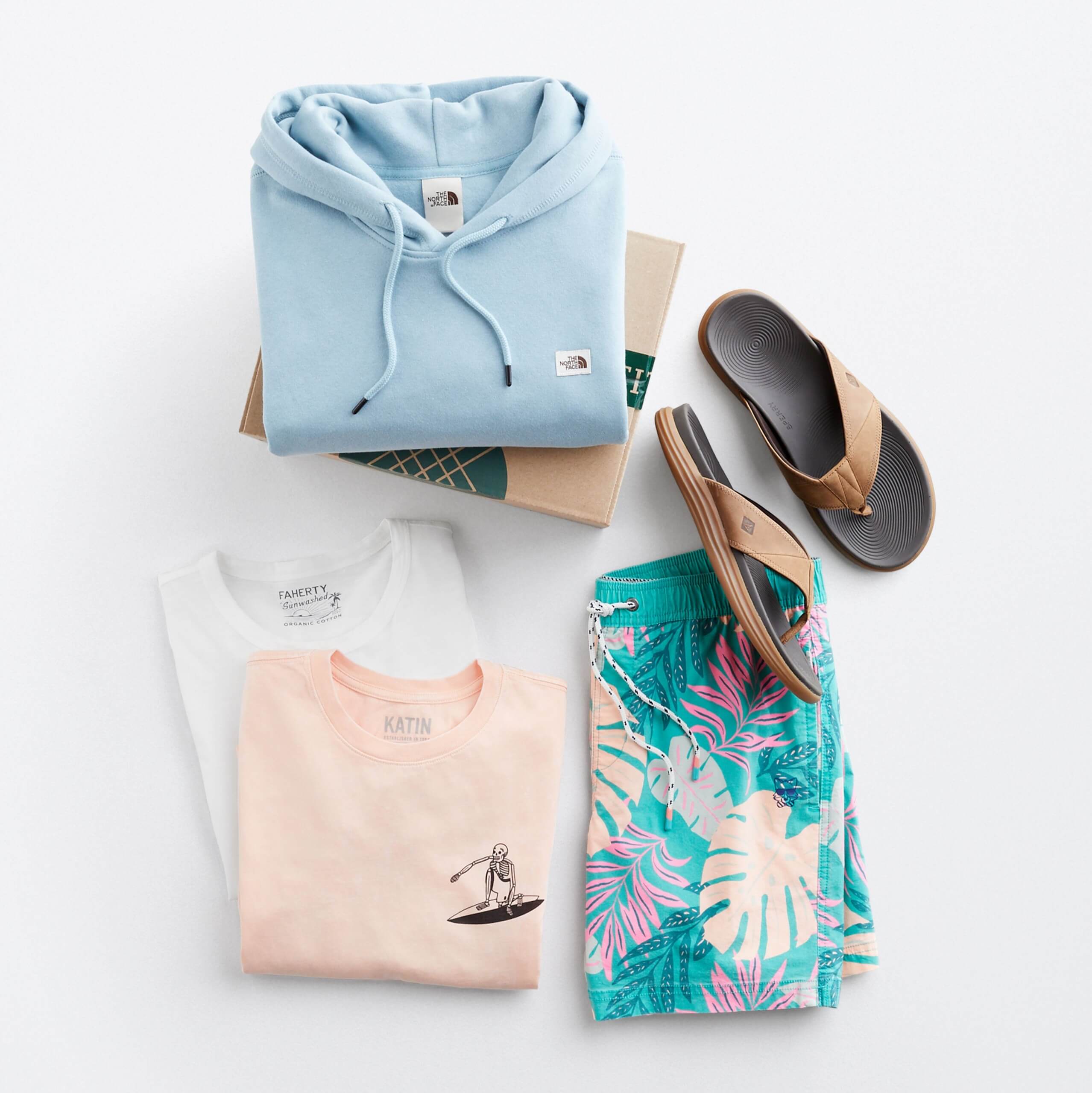 BEACH ZONE
Vacation (or staycation) is calling. You're heading towards the waves or at least thinking about them, and need some chill pieces to wear from sunup to sundown. Graphic t-shirts and solid sweatshirts will keep your look relaxed, while a pair of swim trunks in a cool pattern work in and out of the water. It's bound to get cold wherever you are, so layer a denim shirt or novelty hoody on top of everything. Now it's time to slip on some sandals and hit the boardwalk.
No matter what adventures await you, we've got you covered with all of your styling needs. Take your style quiz, order a Fix and get ready for your next escapade. We'll send five pieces for any occasion that you can try on in the comfort of your own home. Keep what you love and return the rest. Shipping, returns and exchanges are always free.