Here are 6 easy outfits to put together with jeans.
Option 1: The Fail-Safe
You can't lose when you wear dark jeans with a lightweight puffer jacket, collared shirt and neutral chukkas. You'll stay warm outside and can shed a layer and still look good when you move indoors. This should be the go-to combo for any guy that likes to keep it casual and the dressing simple.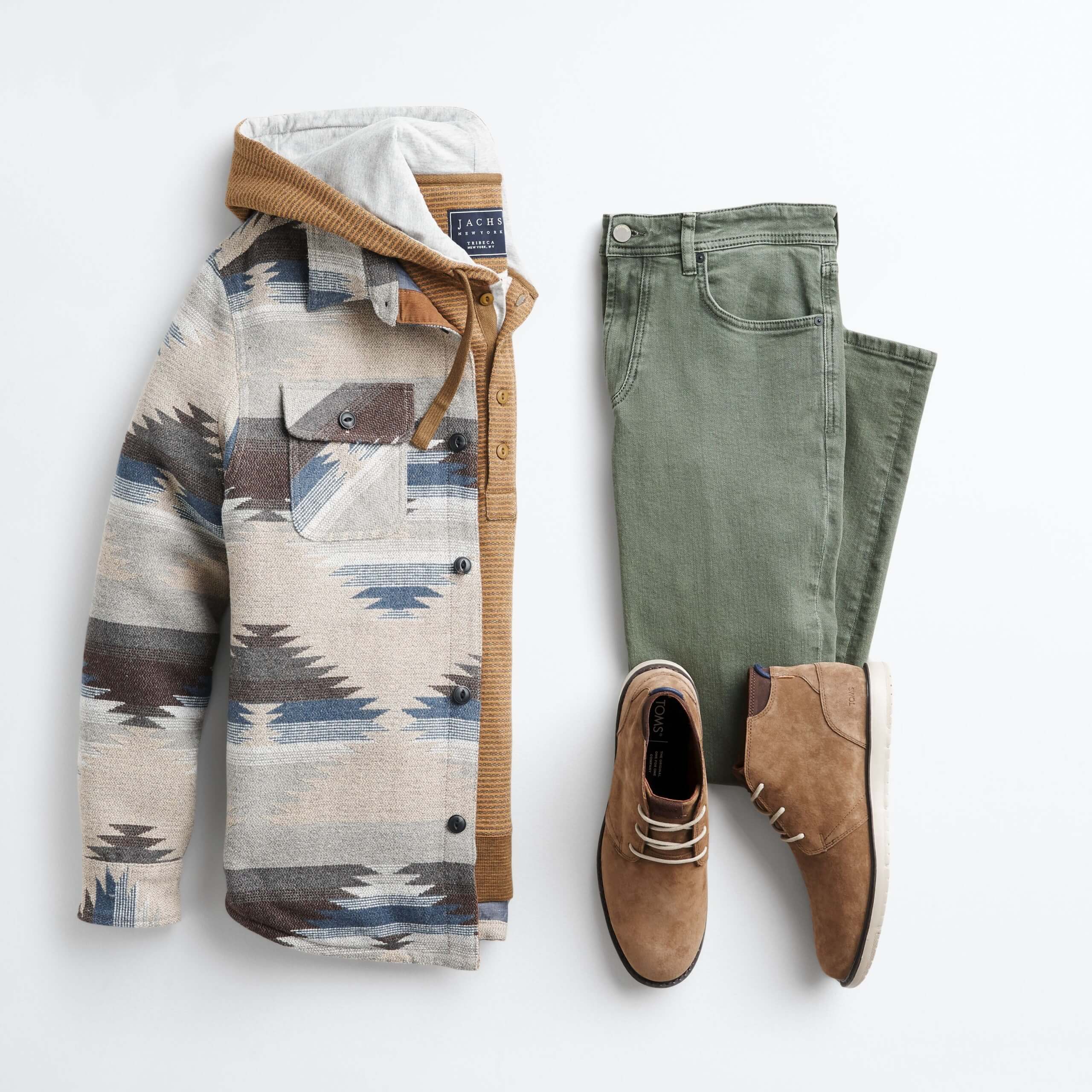 Option 2: Rugged and Refined
Wearing a pair of jeans with a henley and Aztec patterned overshirt will give you a rugged and refined look. Top it off with some water-resistant footwear and you'll be ready to take on any outdoor adventure from a bonfire on the beach to a cabin in the mountains.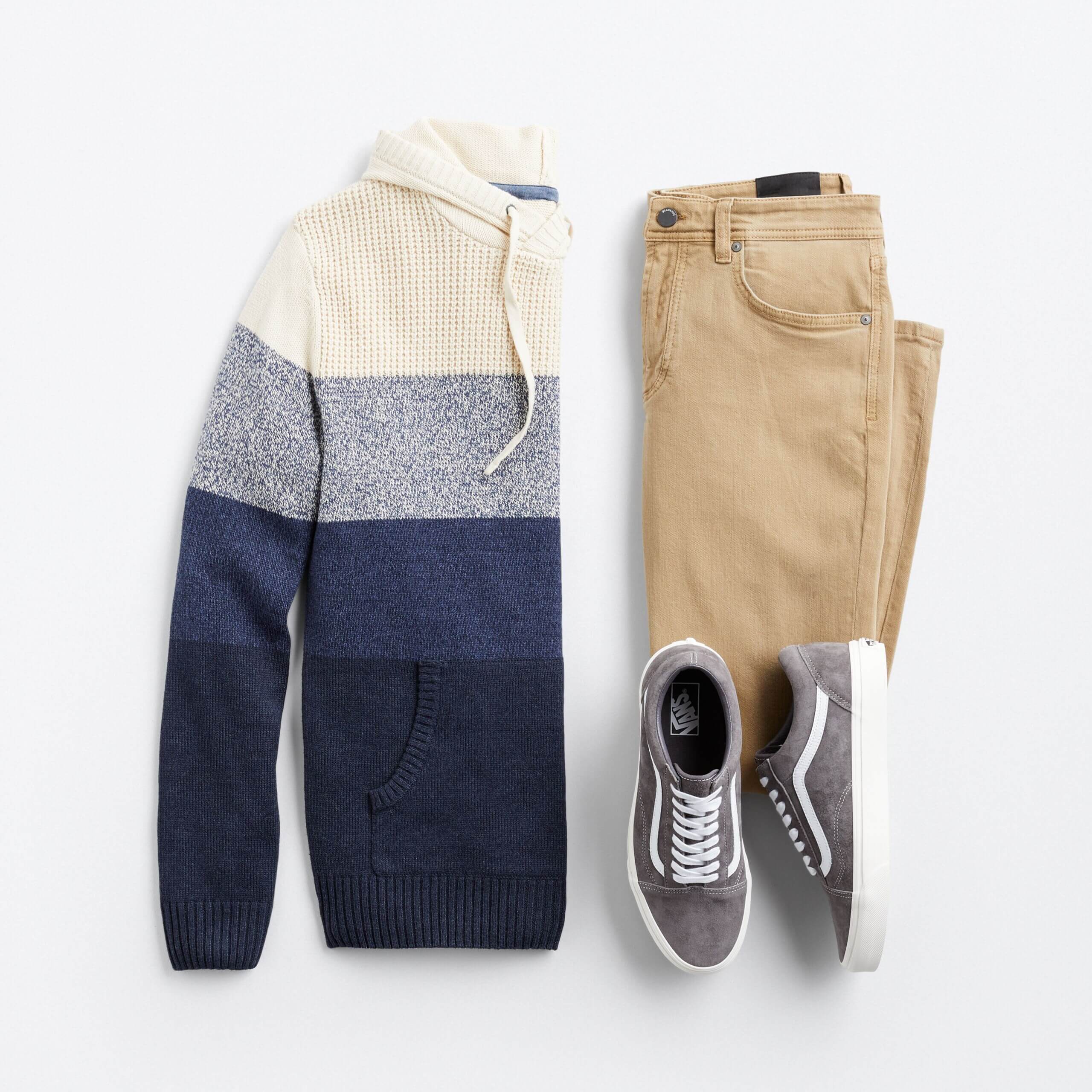 Option 3: Style and Comfort
Don't overthink this—jeans are the ultimate comfort option. For those weekend days when you want to optimize for comfort without sacrificing style, throw on a pair of worn-in jeans, a hooded sweatshirt and suede sneaker for a laid-back but still cool look.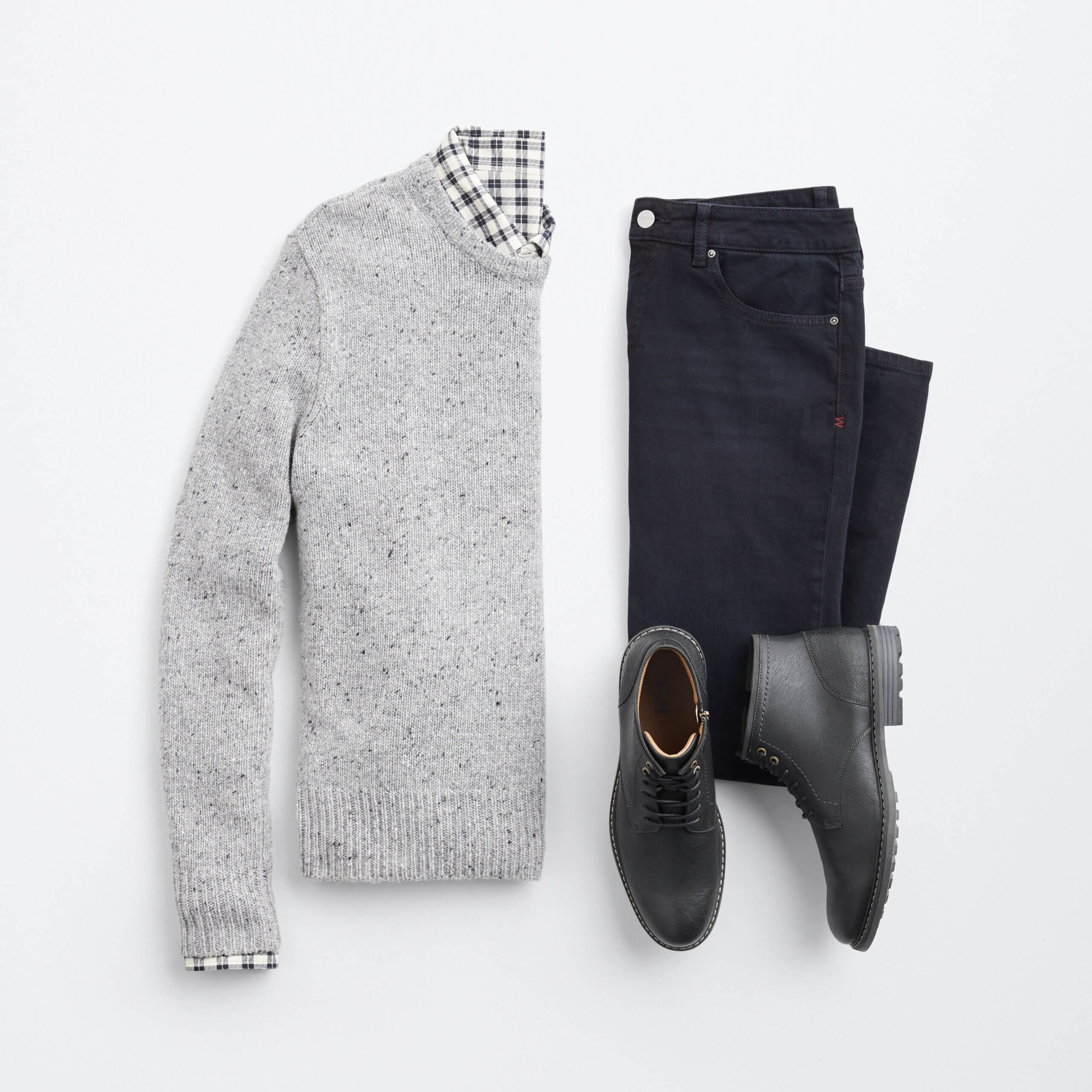 Option 4: The Cool Guy
Class up your jeans for a big night out or first date with that could-be special someone. Pair dark jeans with a boucle sweater layered over a plaid shirt and black boots for a look that's not basic but still easy to put together.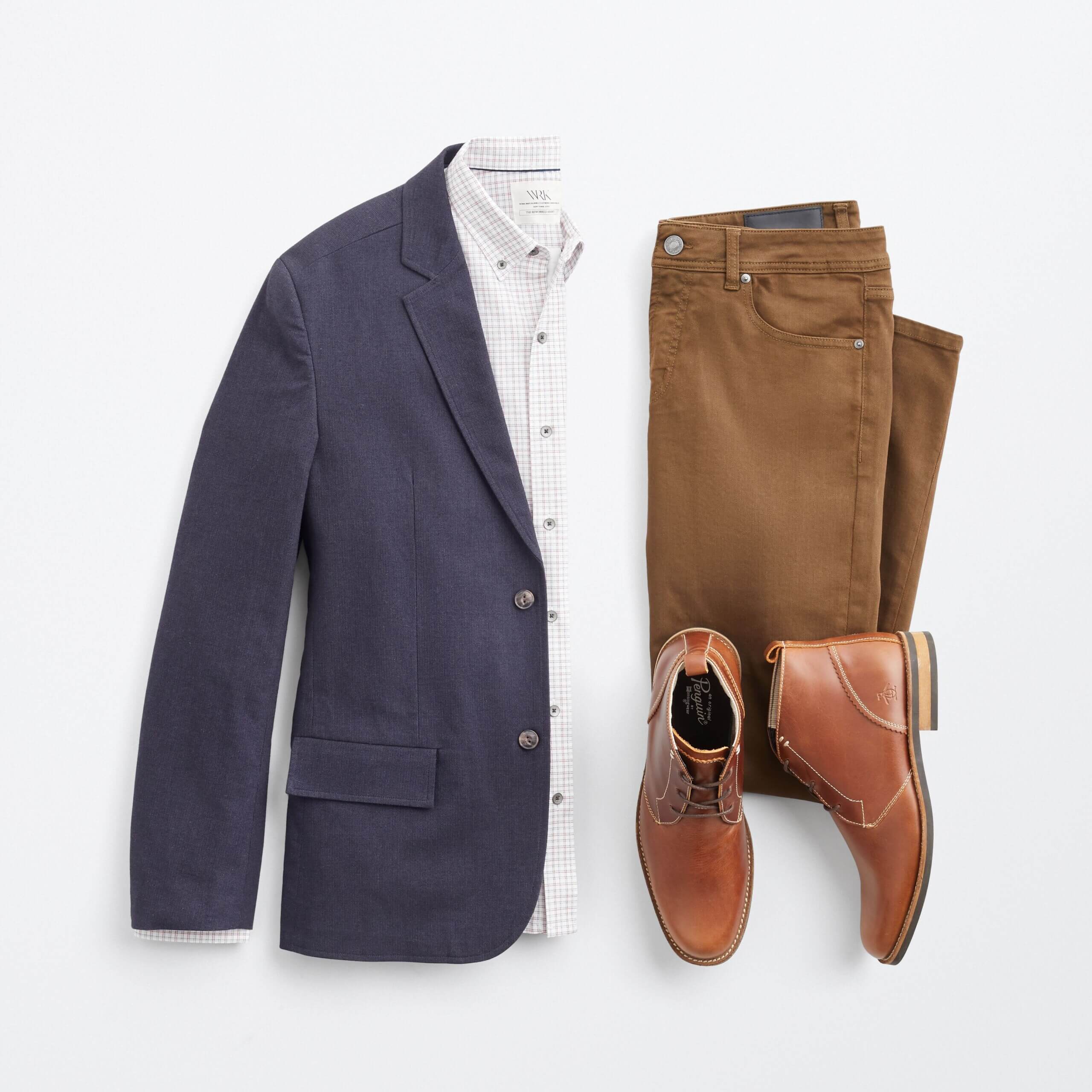 Option 5: Smart Attire
Trying to bring jeans to the office? Dress up your jeans with a blazer, button-down and dress shoes. You say business casual, we call it a solid outfit for any work event, upscale dinner or sit-down show.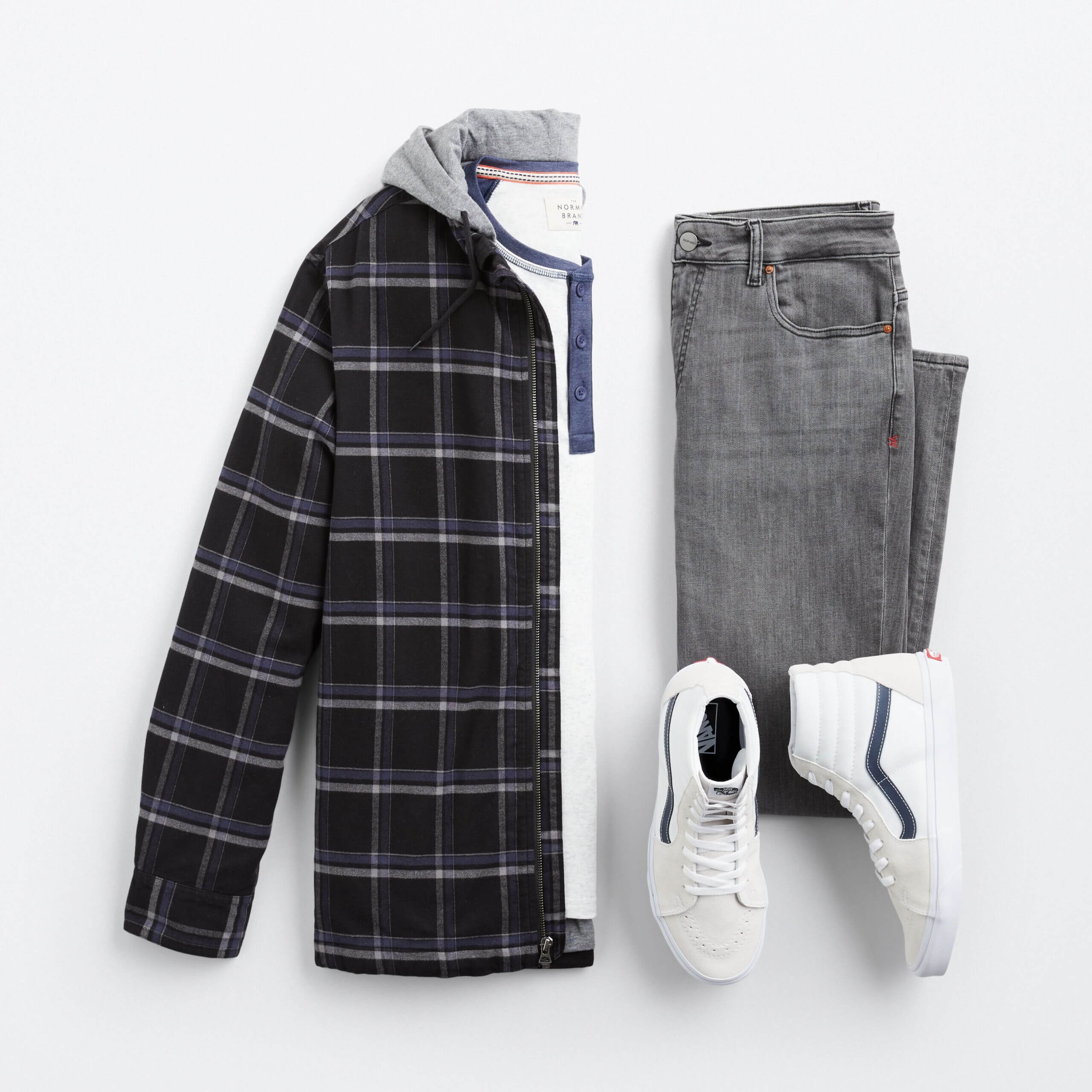 Option 6: Keeping it Casual
Faded jeans, t-shirt, flannel shirt and sneakers—the go-anywhere-do-anything outfit that has stood the test of time. Perfect for running errands, watching the game, walking the dog or biking around town.
Now that we've shown you how jeans really do go with everything, are you ready to add some pairing options for your denim? Take your style quiz, order a Fix and ask your expert stylist for new shirts, layers and even shoes to wear with your jeans. You can try on everything at home and keep only what you like, then send back the rest. Shipping and returns are always free. It's just that simple.