Read on to see where athleisure fits into your lifestyle.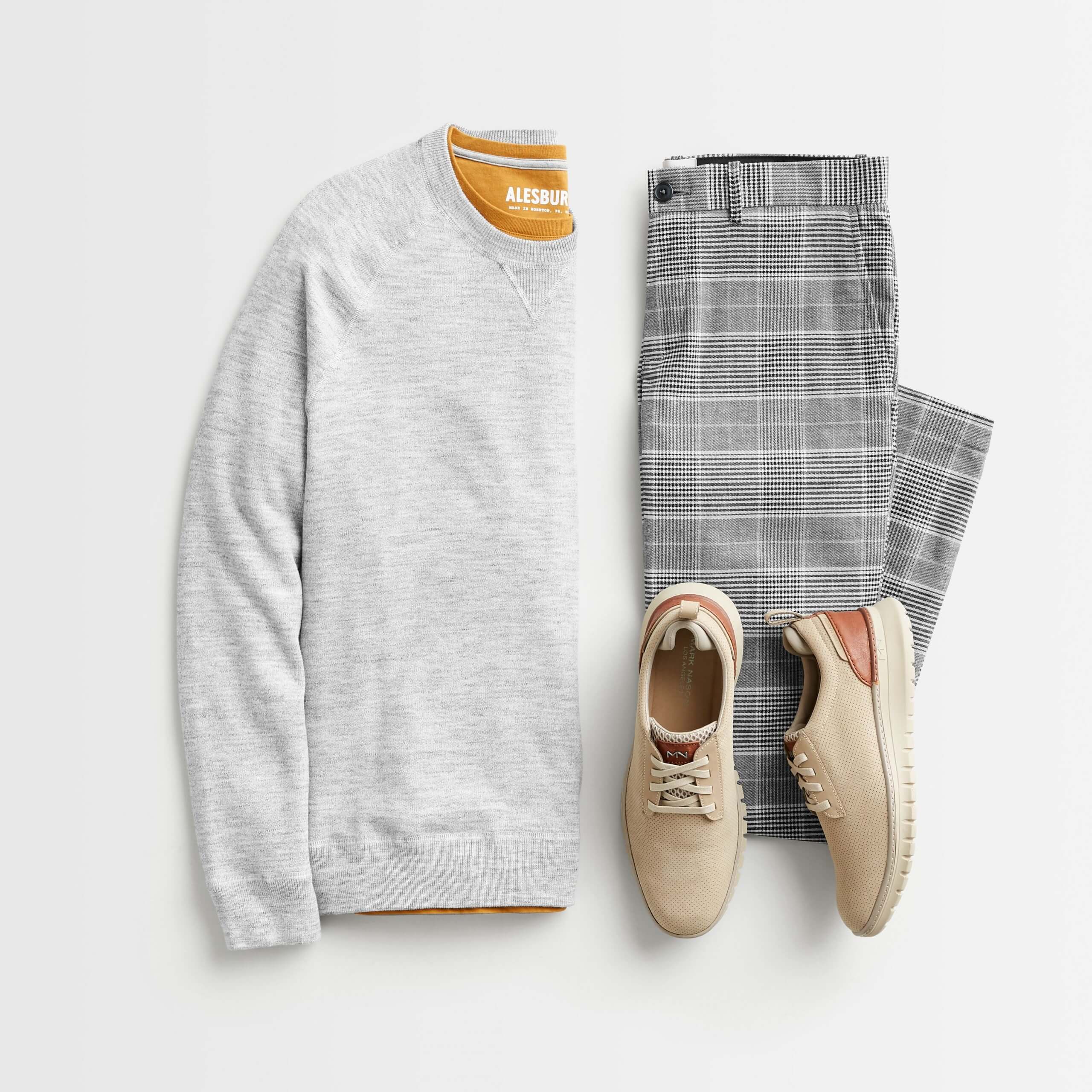 HOW TO WEAR ATHLEISURE AT AN EVENT
You have a date, work happy hour, rooftop party or really any occasion where you want to flex your ability to dress well. The key to landing this lies in how you mix together colors and styles. For example, a pair of tailored pants will offset a casual hoodie or sweatshirt—just pick one that's less gym and more designer for a street-style vibe. Keep the momentum going with an all-terrain jacket. Hikeleisure or hiking athleisure could be making its debut in the next wave of sporty style, but even if it doesn't, this outdoorsy piece fits right in.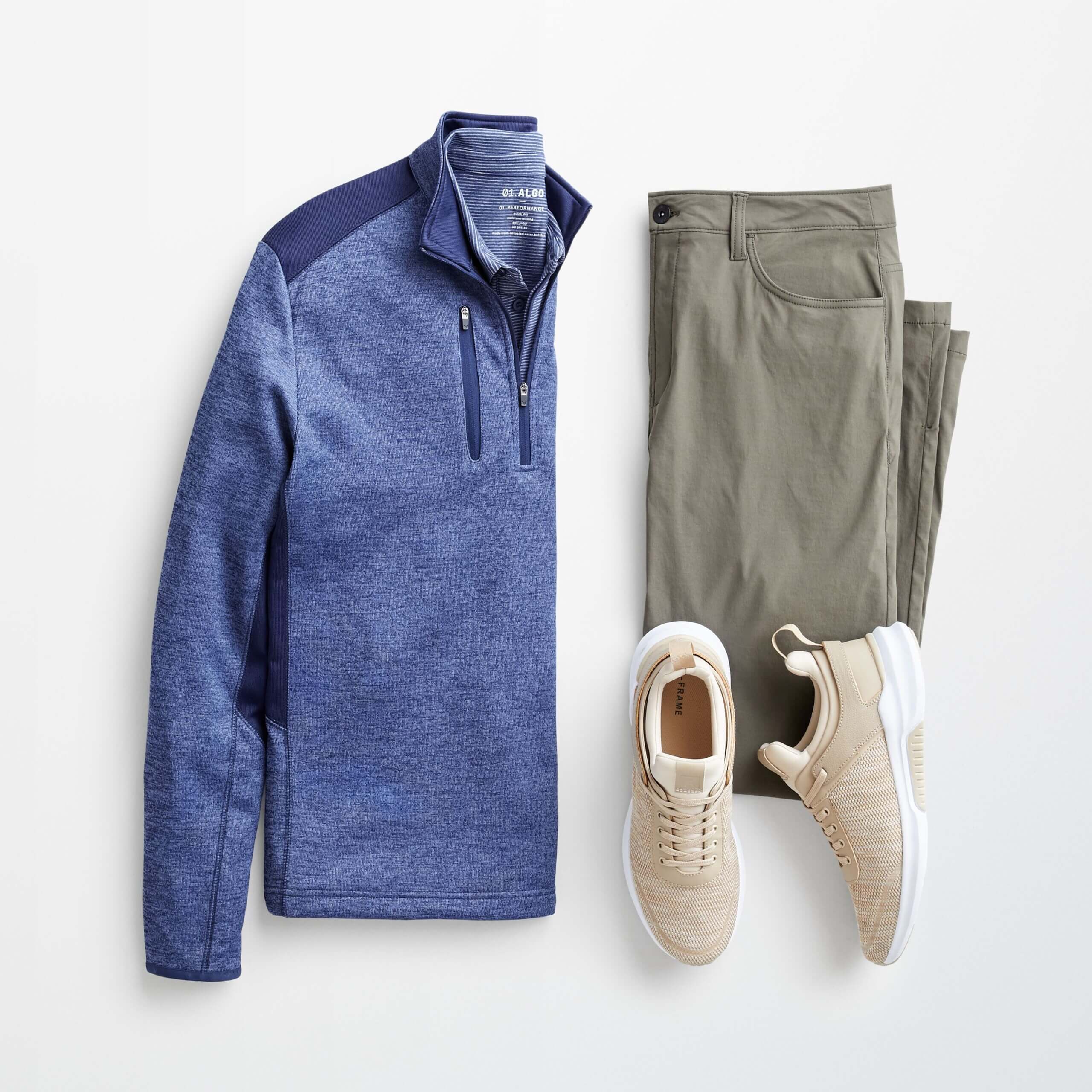 HOW TO WEAR ATHLEISURE ON THE GOLF COURSE
One of the best things about the athleisure movement is the influx of performance and tech features in tailored clothing. You can head to the green in sharp-looking pants, slim-cut polos, moisture-wicking t-shirts and minimal outerwear that matches every piece as it blocks early-morning mist. You'll be comfortable, dry and fearless—knowing you are well-dressed while swinging the club (or beers after your game).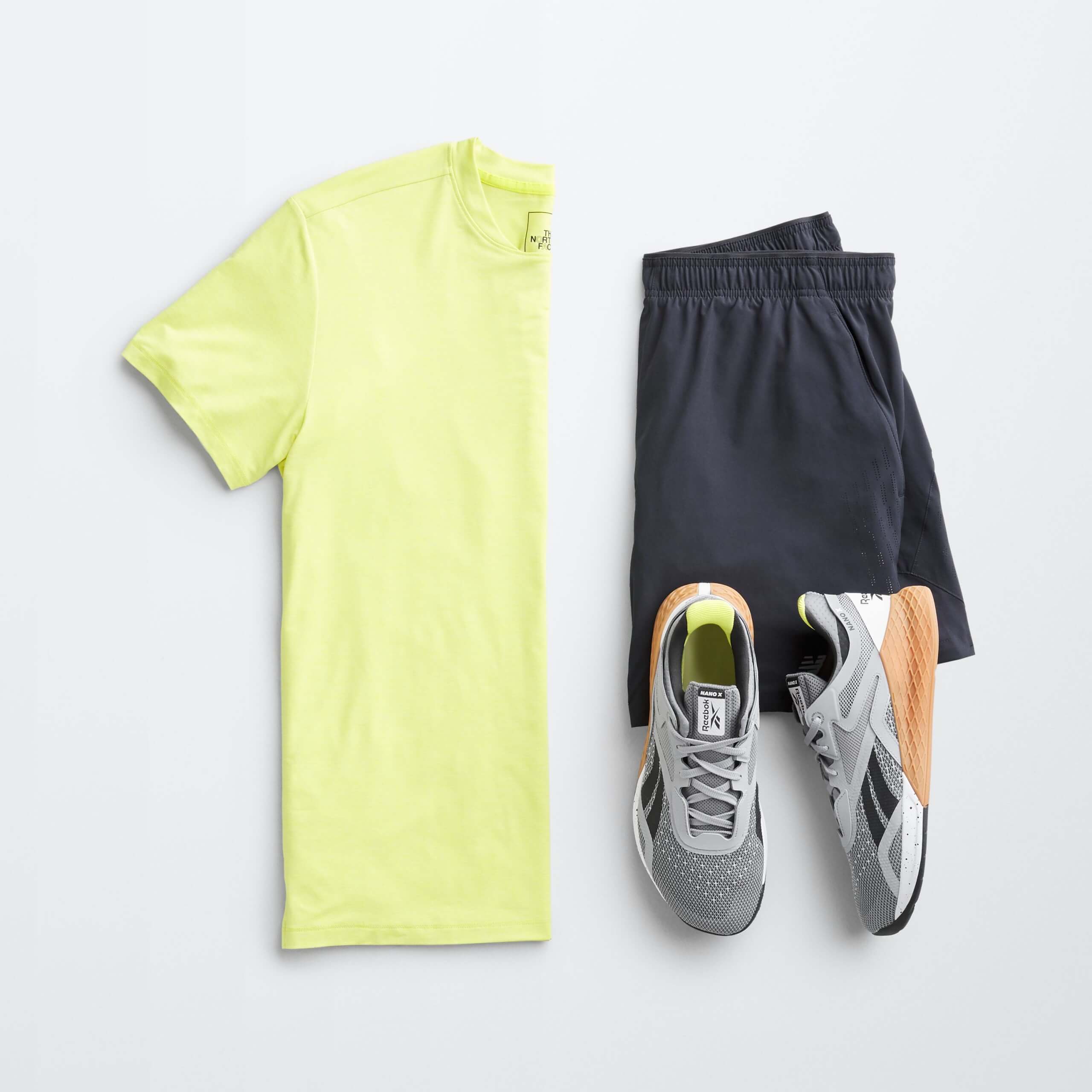 HOW TO WEAR ATHLEISURE AT THE GYM
You're at the gym to workout—no doubt about it—but why not get the most out of what you're wearing? For starters, it's ok to match—just don't go overboard. Blues and grays look great together, but so does orange. Adding a bright color to the mix could help boost your mood (through osmosis), while simultaneously keeping your look less couch, more juice bar. Next, load up on pieces with performance attributes: moisture wicking, stretch, zip pockets, flat-lined seams—for a more efficient workout. And lastly, go for styles that look like they fit in at the gym, a boutique studio and brunch—think tech shorts during the work out, and joggers for after.

HOW TO WEAR ATHLEISURE ON THE WEEKEND
Saturdays and Sundays—down-time at it's finest. You have a running list of things you need to get done (including sitting on the couch), so grab pieces that are relaxed, yet smart enough to be seen outside your home. The trick is to balance the levels of how sharp your staples are. Your base could be a t-shirt and clean-lined joggers (so easy to do chores in this look), and when you're heading out, throw on a denim jacket. Possibly hitting up a place that's a little nicer than the grocery store? Swap in a henley and updated footwear.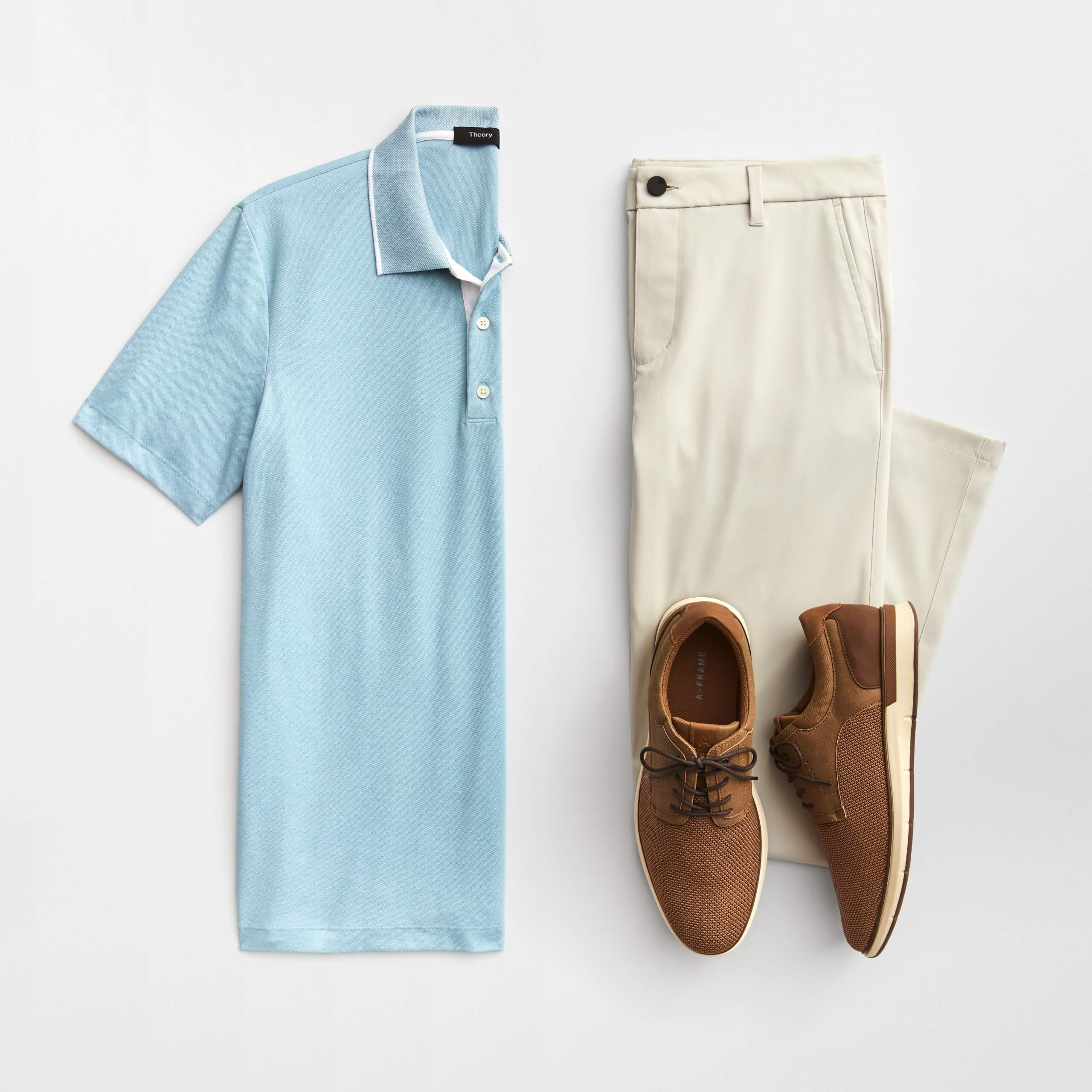 HOW TO WEAR ATHLEISURE AT WORK
This is a little more dependent on your work's dress code, but since the 9-to-5 zone is getting more laid-back by the day, we say give it a go. Mixing in tailored pieces with chameleons that toggle back and forth (we see you, polos) from casual to dressy is where you should start building your look. Finish with an outer layer that protects against the elements and is logo-free (or close) and a pair of comfortable knit oxfords in a neutral color. In warmer months, strategically plan your commute by wearing a pair of athletic shorts for the ride to and from work, or wear them during an early morning gym session.
As you can see, athleisure can be worn with pretty much everything in your closet to create a lot of different looks—casual, dressy, and everything in between—where comfort is king but rules harmoniously alongside a great aesthetic.
Now that you've got the lowdown on athleisure, are you ready to add some new items for your laid-back days? Take your style quiz, order a Fix and ask your expert stylist for athleisure options to meet your everyday needs. You'll add to your comfort level knowing you get to try on everything at home. Keep what you want and send back the rest. Shipping, returns and exchanges are always free.