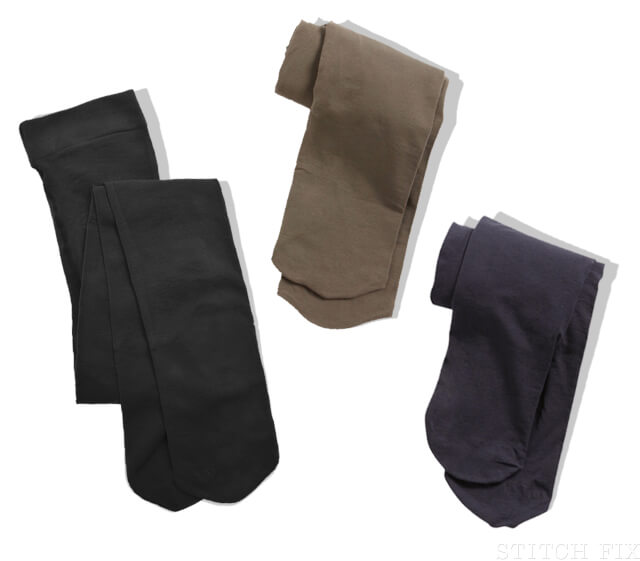 Pantyhose are back (or were they ever out?)! When it's time to pick out a pair of pantyhose, keep these three things in mind:
Quality: Invest in a sturdy, supportive and comfortable pair of hose which will prevent runs. The saying of quality over quantity rings true for hosiery. Look for a pair that's constructed with at least 90% nylon to help prevent any snags or rips.
Color: Black, navy and nude are all classic staples to have in your delicates drawer. If you're planning on wearing a solid colored skirt with your tights, invest in a patterned pair of tights with chevron or embroidered critter prints.
Sheerness: Avoid any glittery sheen with your new pair of pantyhose, instead, opt for opaque hosiery for a barely there, sheer layer.
—Jennifer
Layer up this chilly season in classic and chic pantyhose that (let's be honest) never went out of style. Take your style quiz, order a Fix and pop pantyhose into your box right from the Extras category on your Stitch Fix profile. Don't love what you grabbed? Send them back. Shipping, returns and exchanges are always free.