Fashion-forward and fun, over-the-knee boots instantly add sartorial sass to your work looks. Keep your outfits from looking NSFW by pairing them with these styles for a chic, office-appropriate looks.
Here are three office-appropriate pieces to wear with your over the knee boots: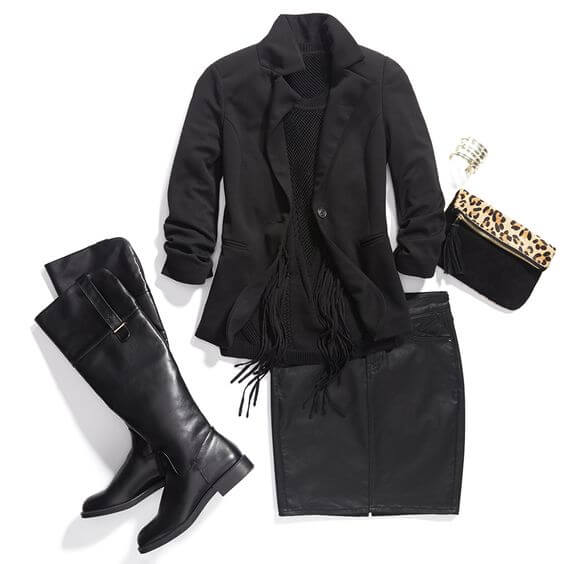 Sweater Dress:
The key to wearing a dress with over-the-knee boots is to show a sliver of skin, so wear these edgy boots with a conservative, high-neck sweater dress for the office. Ensure that the dress falls no more than 3 inches above the boots and opt for a pair of flat over-the-knee boots rather than heels for a more appropriate style.
Slouchy Sweater:
For a streamlined look on bottom, pair your over-the-knee boots with super skinny jeans tucked into the boots. Play with proportion by pairing them with a slouchy sweater in a rich burgundy hue for a casual Friday style that's sure to impress this fall.
Tailored Blazer:
Dress your boots up with a polished blazer that offsets the sassy boot. Try a classic tweed blazer paired with a crisp white button down and black jeans for a look that's more English Countryside chic.
—Emily
Would you wear over-the-knee boots to work? Let our expert stylists get you started with the perfect professional look featuring this edgy style. Take your style quiz and schedule a Fix. Rock on with free shipping, returns and exchanges. It's as simple as that.