Heels are the best ways to give your legs some major length, plus they always take an outfit to new heights (literally). Having the perfect shoes plus a well-fitting pair of jeans is one of our favorite outfit combinations. But how do you know what heels to wear with jeans? 
Here are the perfect heels to wear with jeans: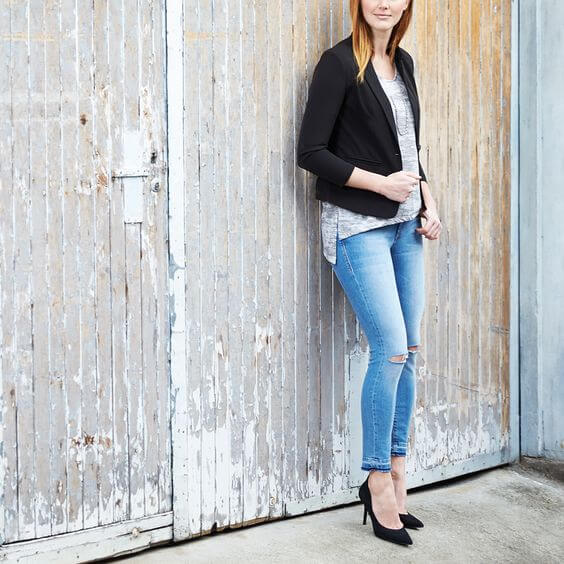 What Heels to Wear with Skinny Jeans
If you're wearing heels with straight leg jeans or skinny jeans, cuff them to show off your ankles. You can wear almost any type of heel with these jeans. A pointed-toe heel will continue the line of your leg, making them look even longer. Since you're showing off your entire shoe, don't be afraid to play with colored or patterned heels for a carefree look.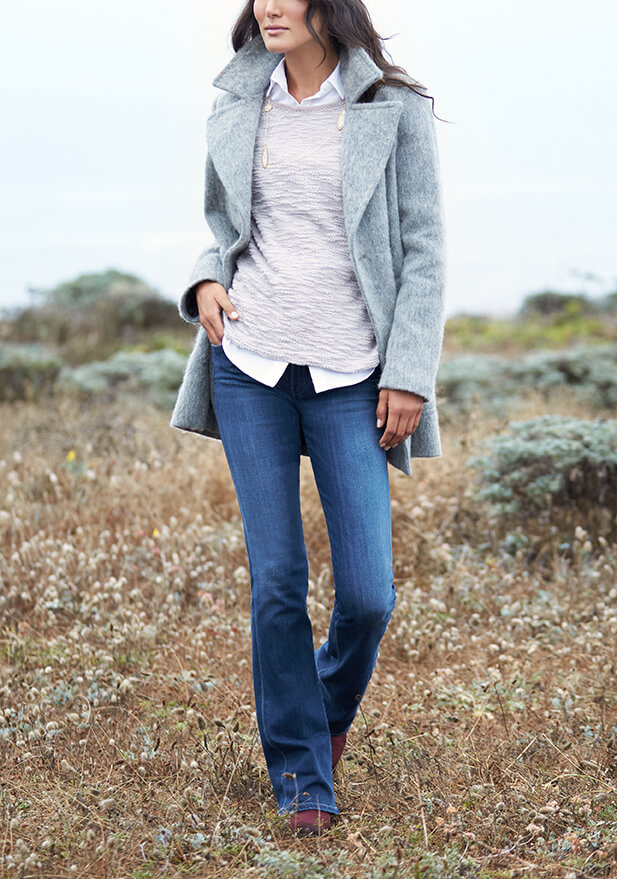 What Heels to Wear with Bootcut Jeans
Boot cut jeans should hit about one centimeter above the floor. This is just long enough to create a lengthening silhouette, but not so long that they will drag on the floor. Pumps with a thicker heel will allow you the most height without sacrificing comfort.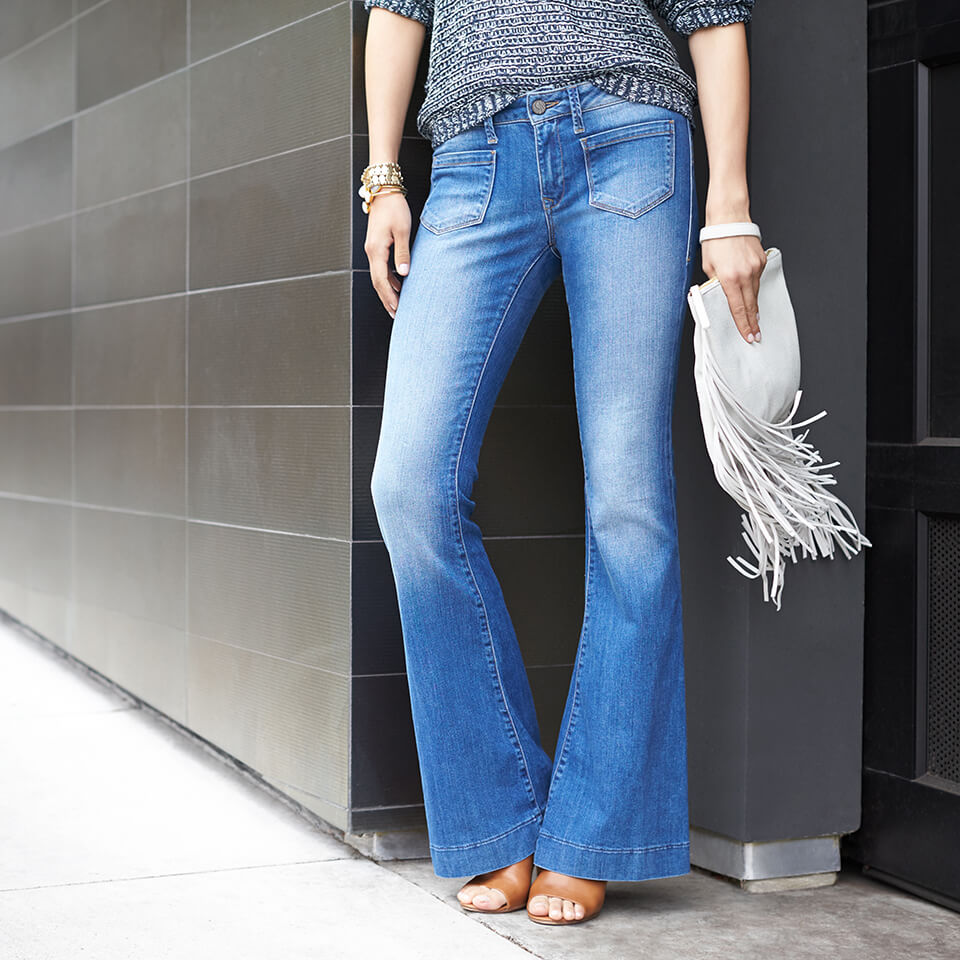 What Heels to Wear with Wide Leg Jeans
For wide leg jeans, the hem should barely skim the ground to prevent fraying at the heel. Dial up the '70s vibe in the warmer months by styling a peep-toe mule with your wide leg jeans. During the winter, style a wood block-heeled bootie with your wide leg jeans and a thick sweater.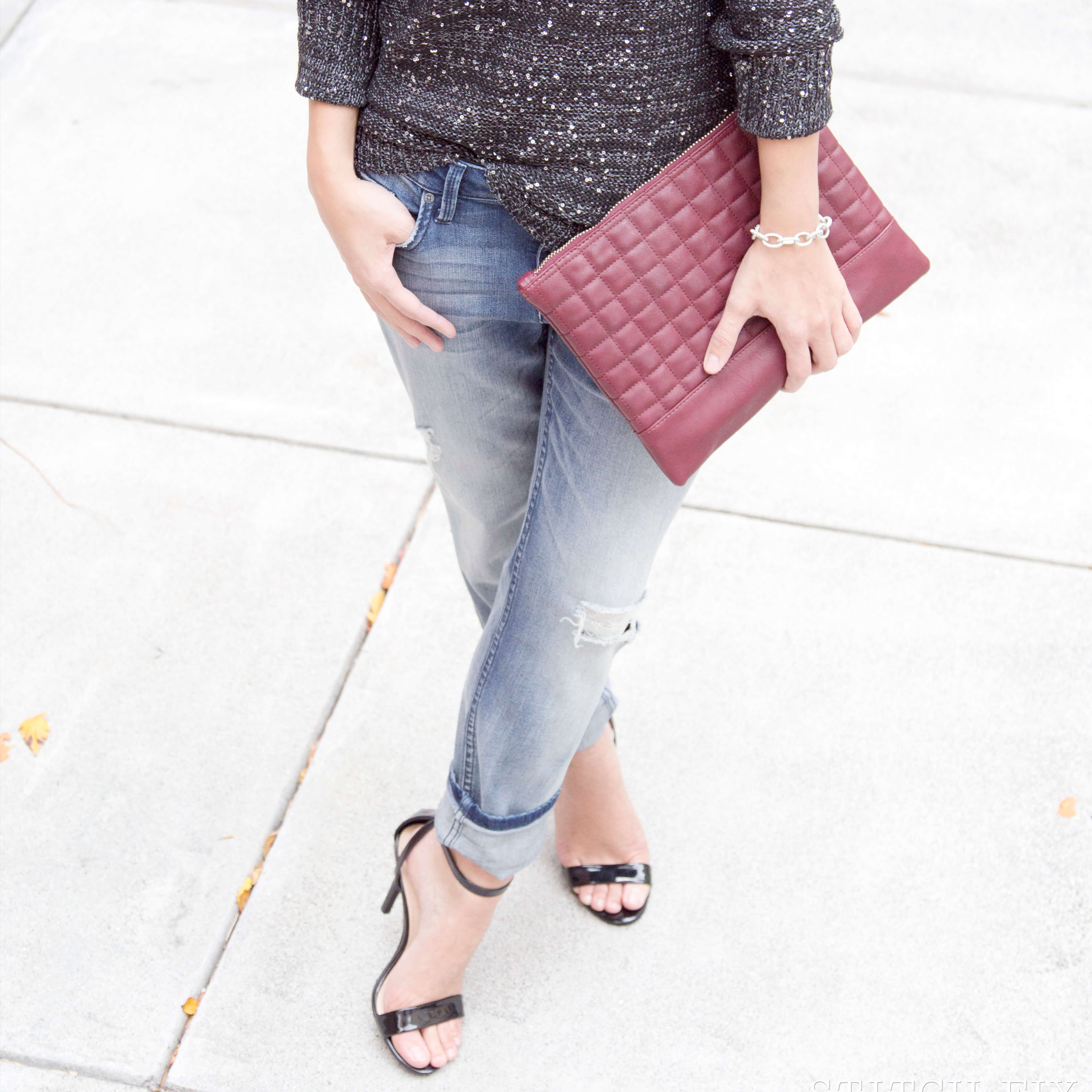 What Heels to Wear with Boyfriend Jeans
Throw a casual outfit on its head by pairing boyfriend jeans with your favorite pumps, a plain tee & a blazer. Because you will wear these cuffed, you can also wear any heel you'd like with them.
Play around with different styles of jeans & heels. In no time you'll find styles you love!
—Jami
Ready to wear heels with jeans? Be sure to ask for both in your next Fix!