It sounds like you're ahead of the colored denim trend that will be huge this fall! If you're ahead of the curve with olive jeans (or cargo, depending on your color preference), we have the scoop on the perfect colors to wear with it.
Here's how to style your olive colored jeans: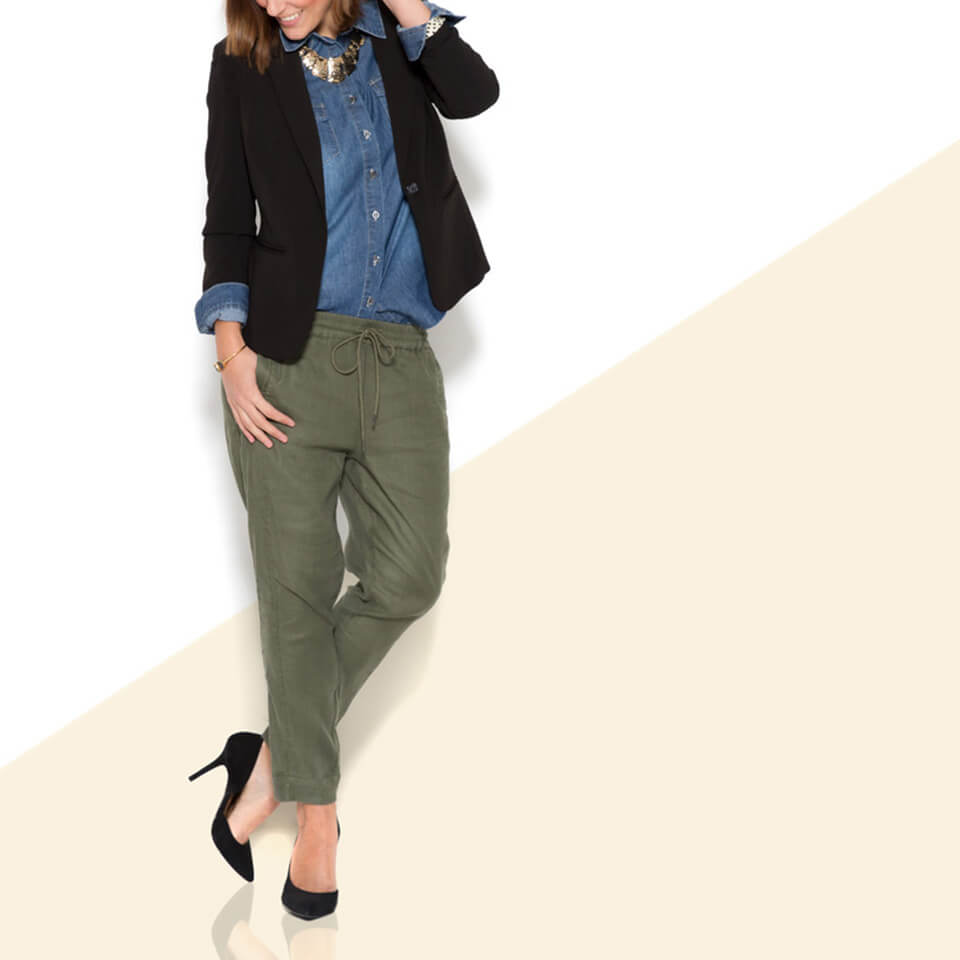 Try Olive Jeans with Neutral Hues
As a general rule of thumb, stick to neutrals when attempting to style a pair of colored skinnies. While the weather is still warm you can pair them with some neutral sandals or with ankle booties when the weather gets cooler. For a super casual look, pair your olive jeans with a clean and crisp white sneaker for a dressed down look.
Pair these neutral colors with olive jeans: 
An easy way to incorporate into your wardrobe is to pair them with a basic white or gray tee and throw a denim jacket over.
White
Black
Navy
Tan
Cream
Try Olive Jeans with Bright Colors
If the neutrals have you feeling a little too #basic, then try them with your brightest colors. Dive in head first by adding a colored chunky knit sweater with your olive jeans or for a more subtle option. Since you'll be wearing bolder colors on top, keep the hue of your shoes neutral with a simple black or tan shoe.
Pair these bright colors with olive jeans: 
Infuse colors into your outfit with accessories like a textured scarf or a bold lipstick color or scarf.
Burgundy
Mustard yellow
Fuschia
Teal blue
Scarlet red
If you're just dipping your toes into the pool of colored denim this season, start off your week with neutrals and end the week with a bold color!
—Sheri
How will you wear your colored pants this fall? Tell us in the comments!