Styling striped tops is easy as 1, 2, 3.
Stripes are an anomaly. This classic print is so versatile that you can literally wear it with anything.
They're actually flattering! We've all heard that stripes make you look wider, but it's not true. Try thinner stripes for a slimming effect.
Think of them as your print-mixing starter kit. Still wondering how to mix patterns? Take the first step by starting with a striped tee and pairing it with another print.
Want more stripe-filled styling advice? Read on for three more ways to wear them.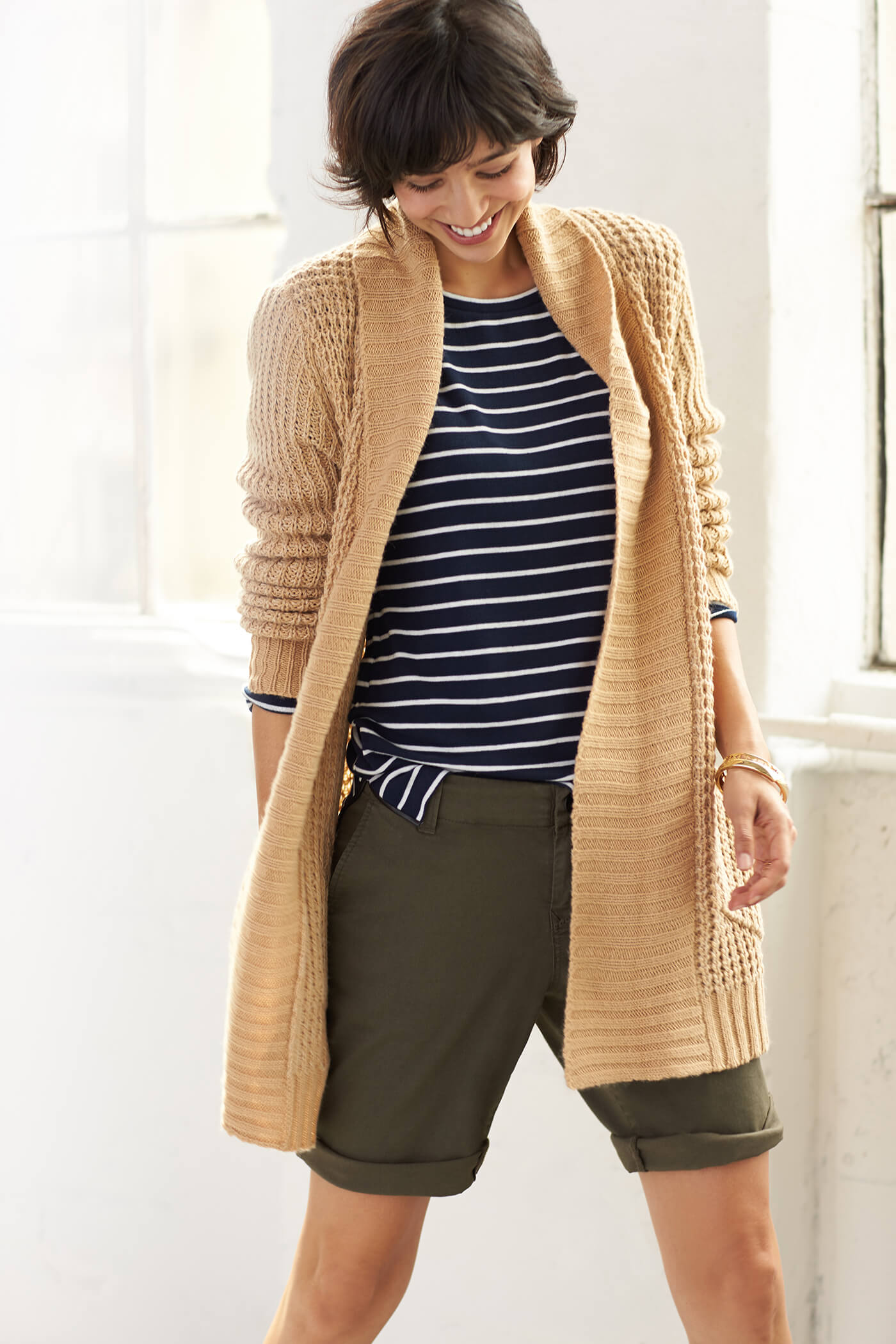 How to Wear Your Stripes Casually
While you soak up the final days of summer, take your shorts out for one last spin paired with a striped shirt. Be prepared for a crisp, fall evening in a chunky knit cardigan to keep you warm.
Other Ways to Wear Stripes:
Pair with distressed denim and ankle boots for a dressed-down look.
Reach for a pair of black or grey leggings and toss on a pair of white sneakers.
Go simple (but chic) and pair with a button-front A-line skirt.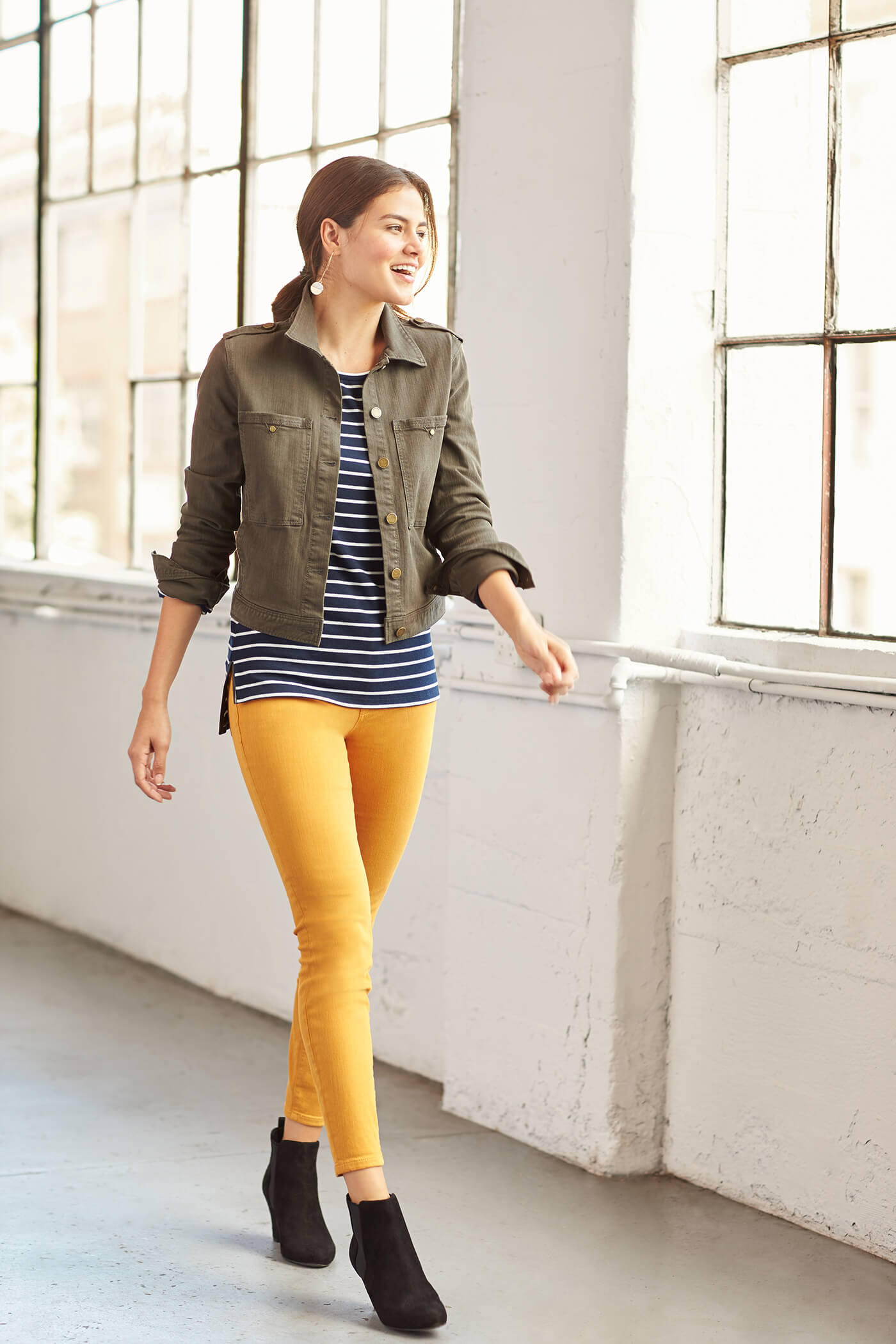 How to Pair Bright Colors with Stripes
You can't go wrong with a pop of color! Switch it up with a pair of fall-hued colored denim (like bright mustard) to play off your blue and white stripes.
Other ways to color coordinate your stripes:
Try out a striped tee with a blush midi skirt and ankle booties.
Pair your stripes with black jeans—even better if they have a zipper pocket detail.
A cargo jacket is a no-fail with a striped tee.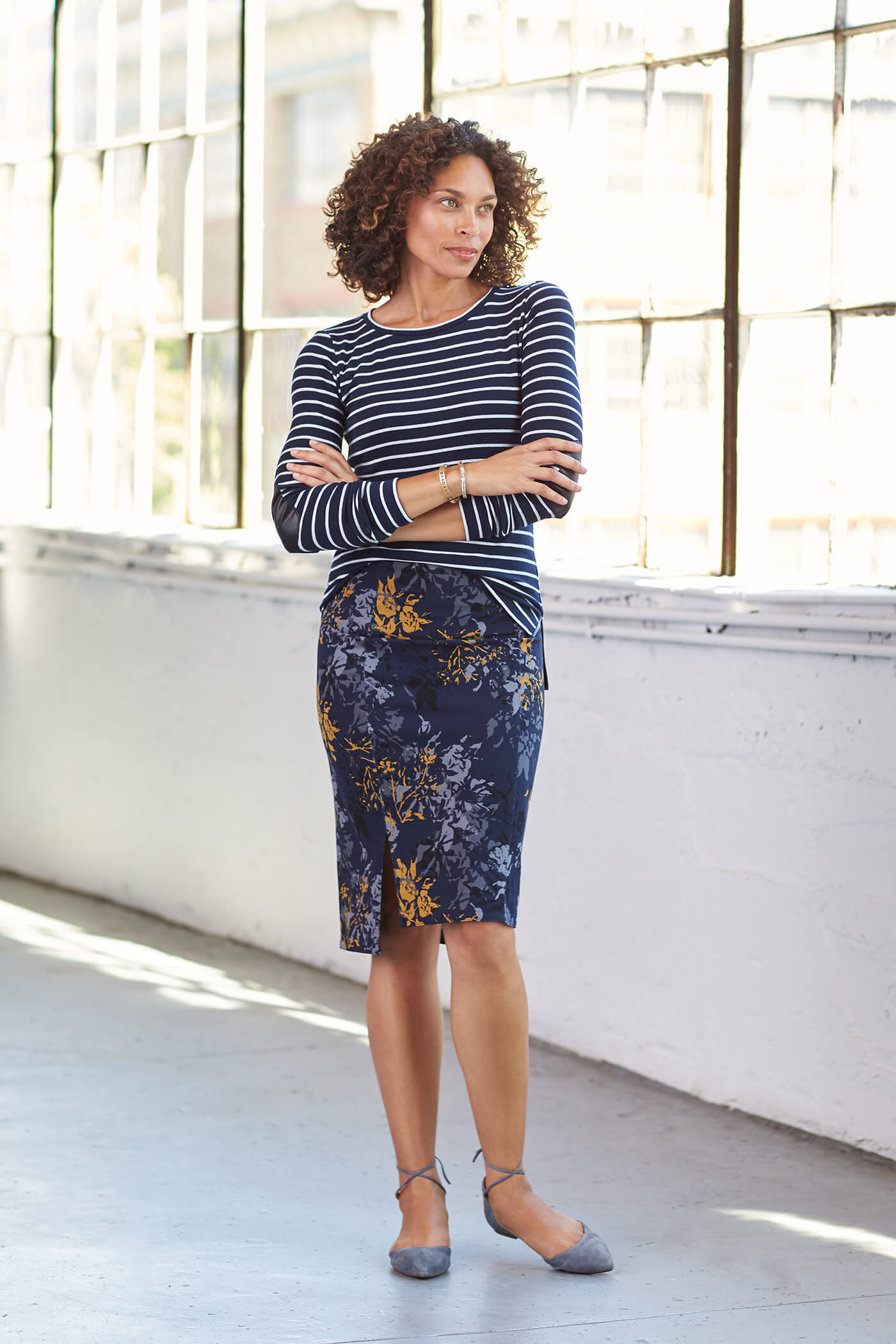 How to Wear Stripes To The Office
Yes, we have those mornings when we hit snooze one too many times. Instead of digging through your closet for a crisp, white button-down, take a striped tee to the office instead.
Other ways to wear your stripes to work:
Switch up your basic black trousers and rock a paper bag waist instead.
Try out a striped tee with a printed midi skirt and flats.
Layer your striped shirt under a vertical striped tank dress leftover from summer.
Don't forget to show us your stripes by sharing your images with the #FixObsession hashtag!