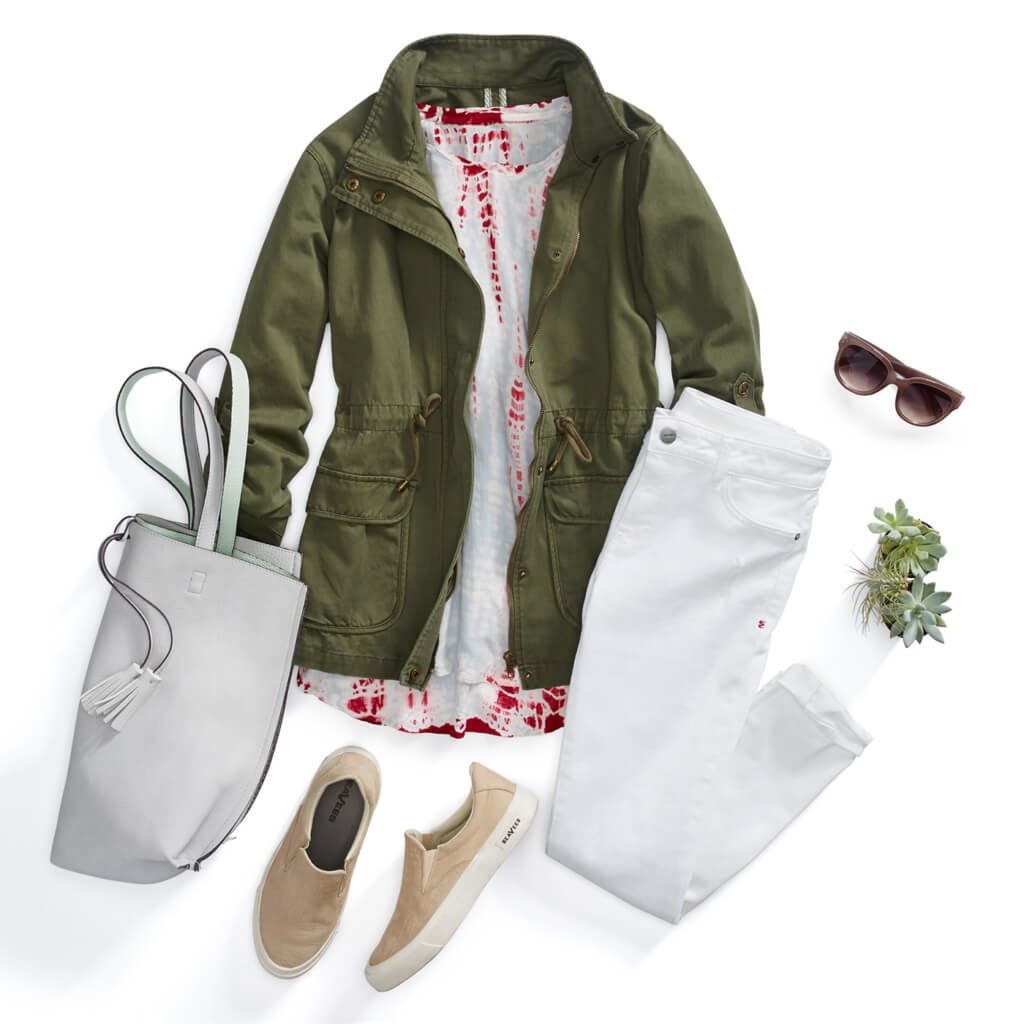 What to Wear Glamping
Glamping is the answer to the glam girl's need for R&R, without sacrificing the finer things. You won't be getting dirty so enjoy your decked-out airstream and wine & cheese plate in versatile white jeans. Pair 'em with a cargo jacket at night—and throw in some tie-dye for good measure.
Stylist Tip: Dry shampoo, lip stain and eau de toilette are glamping beauty essentials. Keep them stylishly by your side by packing them in your favorite colorful tote!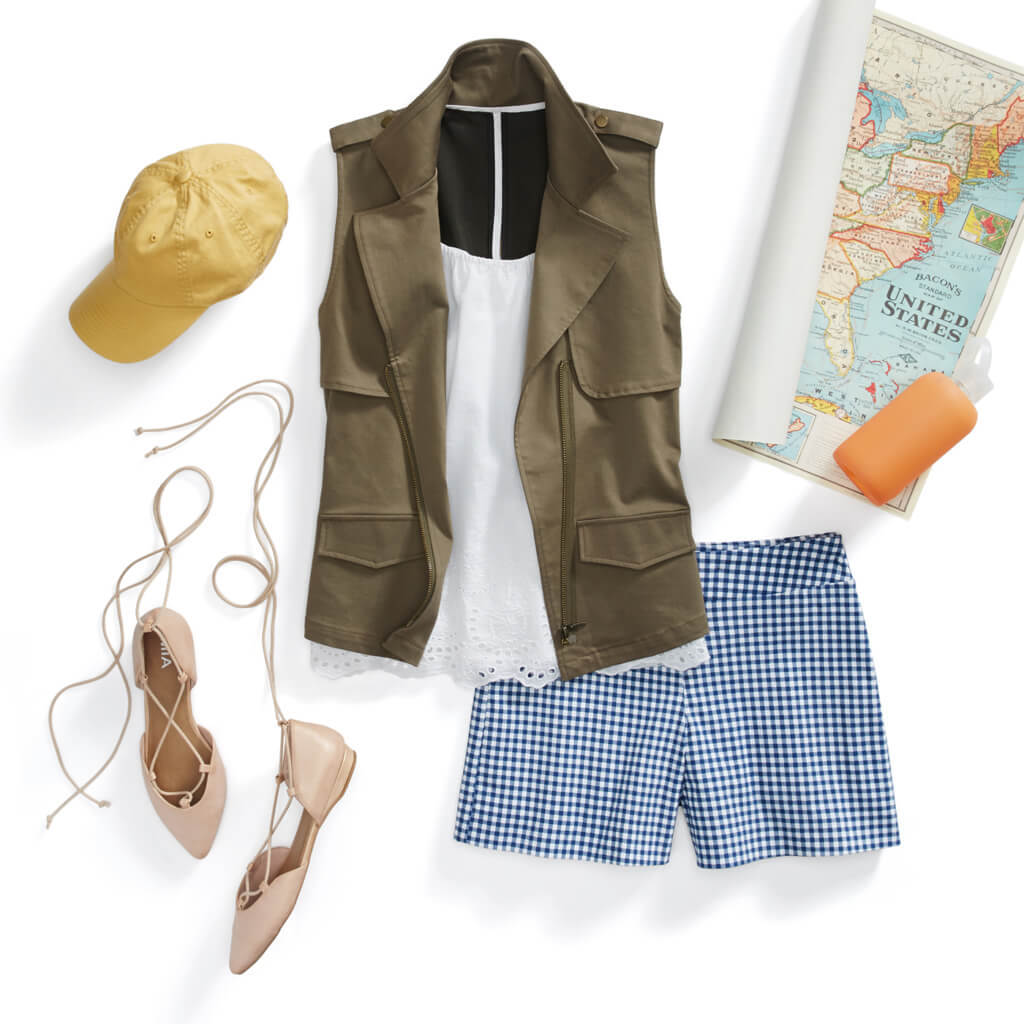 What to Wear Car Camping
Ready to hit the road? Pack your car to the gills and camp in style with a cargo vest and an eyelet tank. Slip-on flats will be easy a godsend when you're getting in and out of your tent, and a fashion-forward baseball cap will help shade you from sun rays during the day.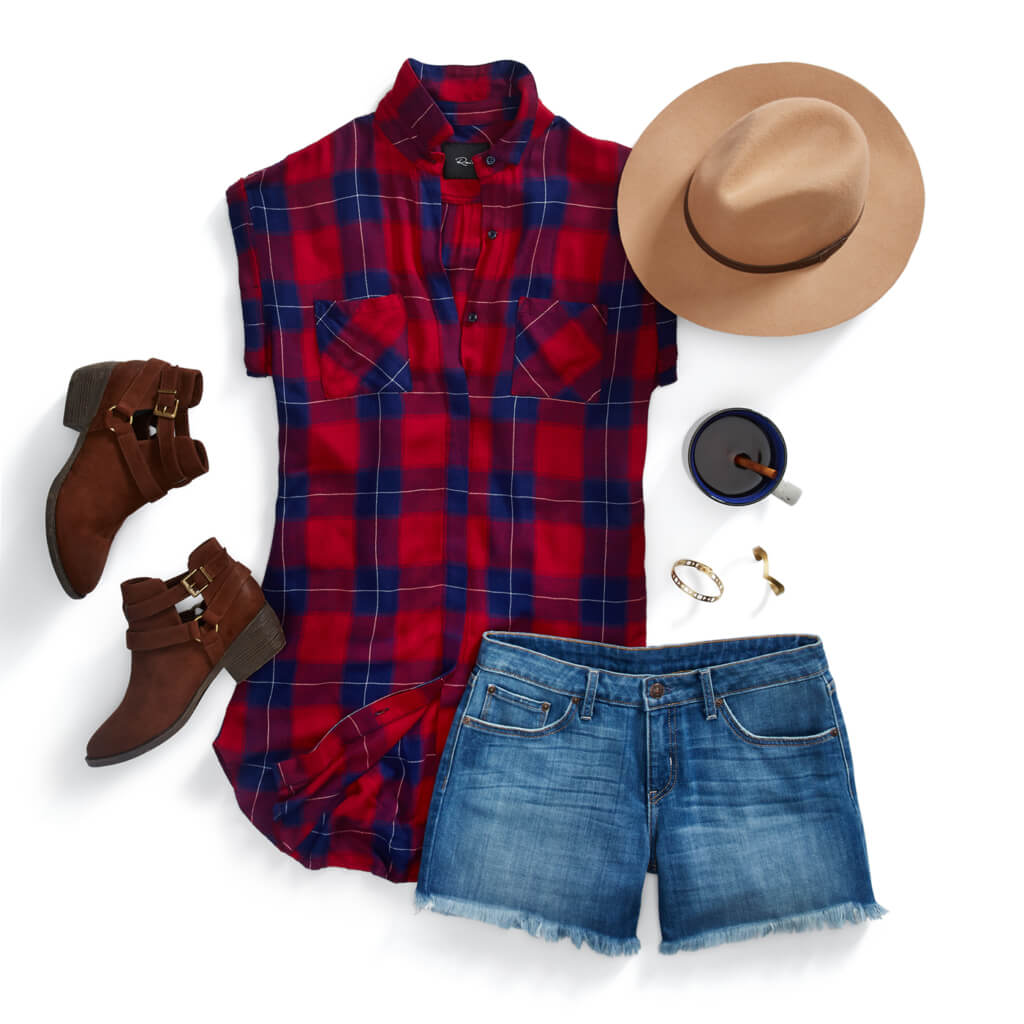 What to Wear Roughing It
Grab your backpack—it's time to spend the night under the stars. Your go-to's for this trek? Comfortable and lightweight style staples. A rugged camping trip wouldn't be the same without a plaid shirt and a pair of jean shorts— bring your favorites along! Ankle boots will withstand the dustiest of trails.
Stylist Tip: Isn't that first shower when you're back in civilization grand? Tide yourself over by hiding your dirty lock under a stylish straw fedora.
Are you glamin' or roughin' for your camping adventure? Have an expert stylist put together a variety of looks for your camping style. All you need to do is take your style quiz and order a Fix. From plaid prints to cargo jackets, there's a look just for you. Try everything on from the comfort of your own home before the adventure starts. Keep what you love and return the rest. Shipping and returns are always free.