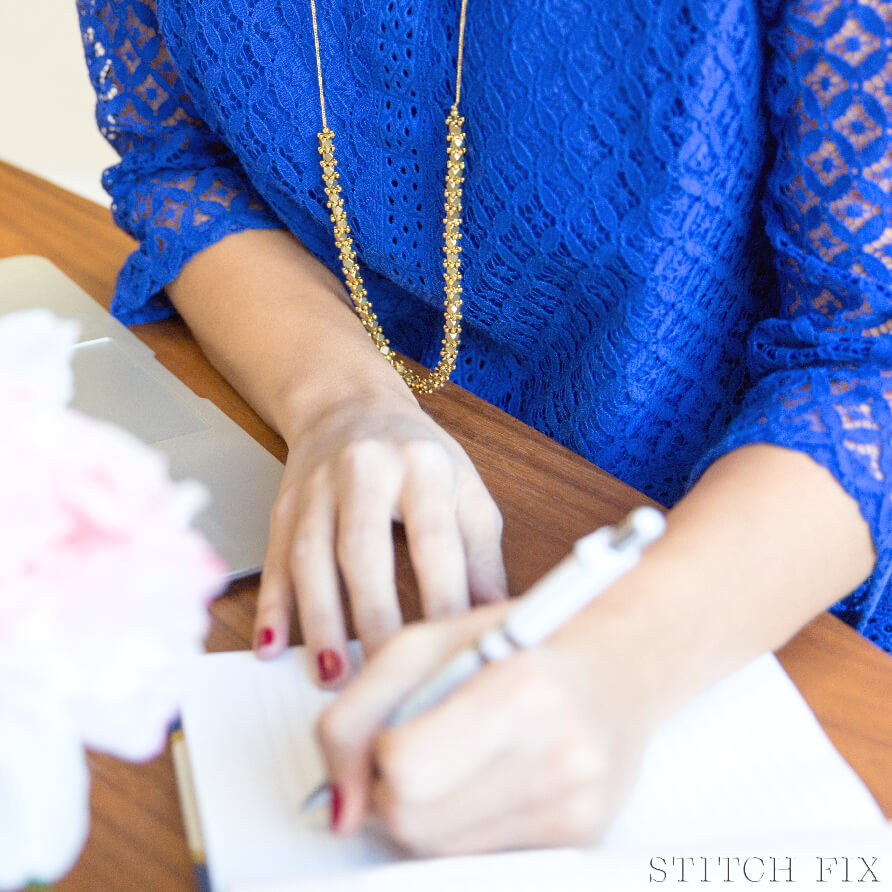 In the spirit of Valentine's week and the feel-good sentiment in the air, we wanted to share a glimpse into the meaningful real-life relationships between our personal stylists and clients. For our Stylists, it's not just about clothes and fashion—it's about getting to know someone and understanding what makes her feel truly special and confident! This relationship is often the highlight of our day and the heartbeat of our company.
We asked some of our Stylists to share stories about longtime relationships with clients, and it warmed our little hearts. Read a few quips below and then share any delightful experiences you've had with your Stylists in the comments:
"My relationship with Jessica* is special because I have been able to see her grow in her style and confidence throughout the year. Since her husband was, until recently, deployed in Iraq, I felt close to her because I was able to send her outfits that she felt beautiful in—pieces that she wanted to wow him with when he returned! My favorite part of being a Stitch Fix Stylist is being able to help other women be their best self. Sometimes, the little things are a start to feeling good. Hearing my clients' feedback is the icing on the cake!" —Jennifer
"My client Anne* told me I've made her life so much easier and allowed her the freedom of not having to go shopping. When I read her feedback, I can feel her smiling… I am able to really push her out of her comfort zone into styles she would never pick on her own."—Christina
"My client Melinda* moved and now lives in a rural town with limited shopping. She is a kindergarten teacher and has an incredible love of children—but she doesn't love shopping for herself. After a few Fixes and tons of feedback, I finally got her! She told me she felt put-together and stylish, and now her fun personality is reflected in her everyday style. She shines!"—Ellen
*name changed for anonymity
Ready to create a relationship with a personal stylist? Take your style quiz, order a Fix and give your stylist the details on what styles you like. Then, relax as you wait for your five personalized items to arrive. Or, if you want to shop yourself, head to your Stitch Fix Freestyle™ page to instantly buy items curated for your style and size.