Meet the Stylist: Michelle D.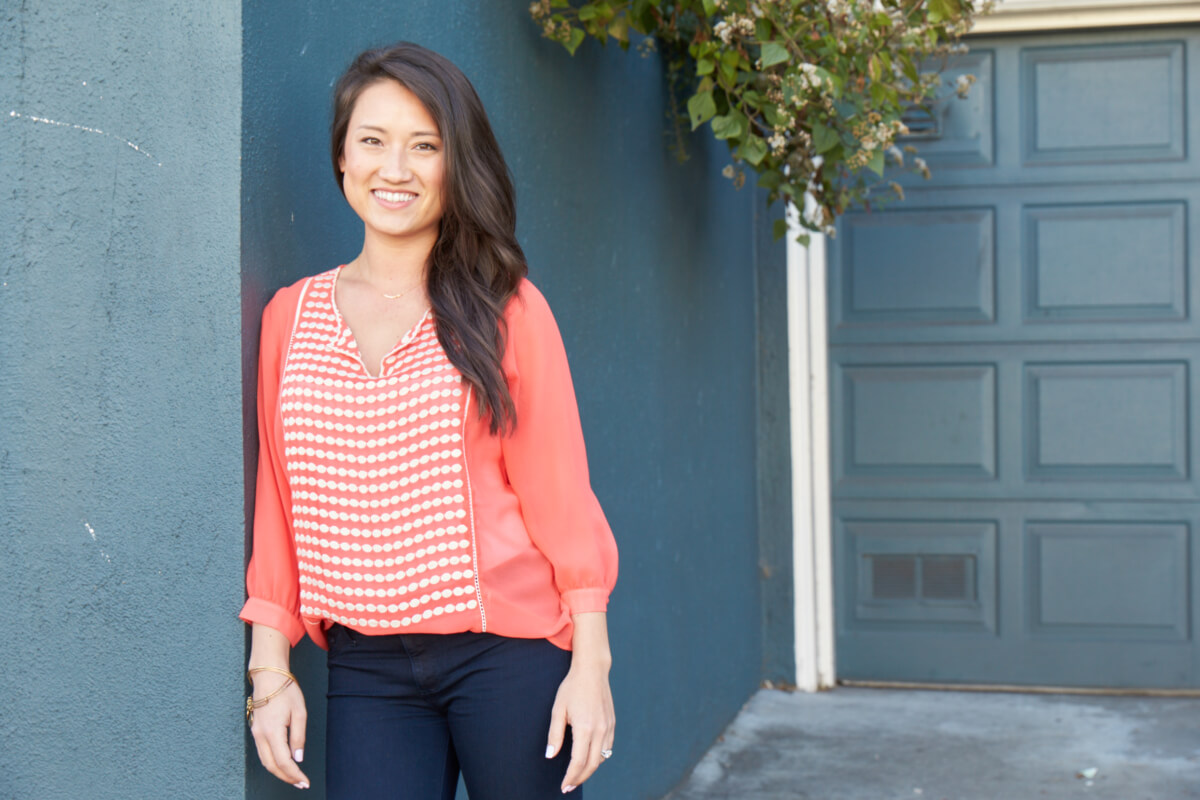 Q: What is the best part of your job as a Stitch Fix Stylist?
"I love being able to connect with so many different women on a daily basis! No two clients are exactly the same, and I love being able to develop relationships with them. Whether it be for a job interview, family vacation or an upcoming wedding, it's an amazing feeling knowing that I get to help them look & feel their best for those special moments."
Q: How would you describe your personal style?
"I've always wondered what I'd answer if someone asked me this, because I've never really been able to pinpoint one specific style. I'm a dabbler, if you will. Most days I love to throw on my boyfriend jeans with a half-tucked white tee and some bangles. Other days I'm all for a fun shift dress layered with my Mavi denim jacket and some ankle booties. Boho, edgy, preppy, romantic—they're all fun, I say!"
Q: What is your personal style mantra? 
"Don't be afraid to try something new—you just might surprise yourself. I love perusing Pinterest or Instagram for inspiration on fun new outfit ideas or trends. You can usually find several different ways to wear something with pieces that are already hanging in your closet."
Q: What is the most common style question you see from the Stitch Fix woman? What do you tell her?
"My clients always want to know how to dress from the office to happy hour! To which I always remind them that a blazer can be her best friend. Layer over a fun fit & flare dress or that trendy "Party In The Back" blouse, so when happy hour rolls around, you can simply remove the blazer and be on your way. Don't forget your clutch for that pop of color!"
Q: What advice do you have for getting your best Fix?
"A good place to start is Pinterest! Create a new Style Board and start pinning things that catch your eye. When you go back to your board, look for common trends and you'll be sure to start seeing your own personal style come through! Now the hard part's done and you can simply link your Pinterest board to your Style Profile, and your Stylist can take care of the rest."
Q: Give us a fun fact about yourself!
"I once sold everything I owned to travel the world for 6 months. If I could be styling right now on a beach in Thailand, my life would be complete!"
Meet the Stylist: Layla K.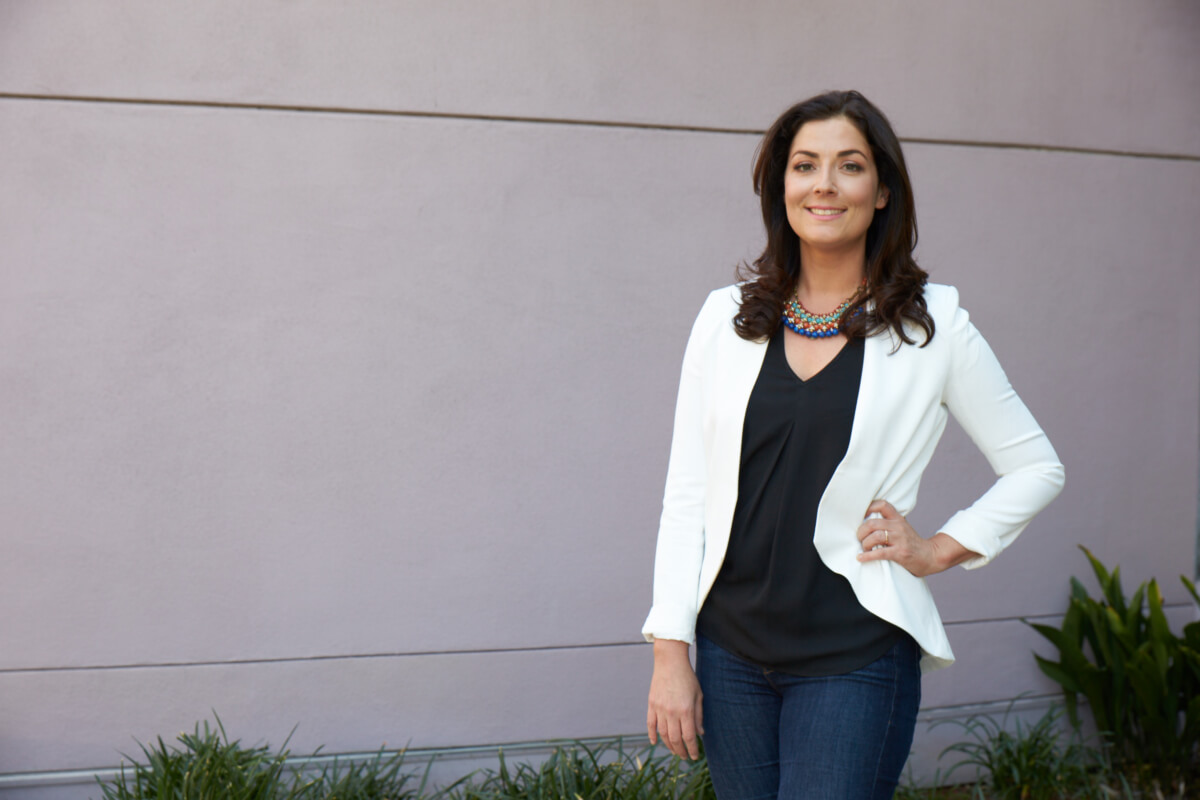 Q: What is the best part of your job as a Stitch Fix stylist?
"Everyday brings a unique and exciting challenge when you're styling for Stitch Fix. I love the feeling of doing meaningful work that helps other women, while also feeling creatively fulfilled!"
Q: How would you describe your personal style?
"My personal style has gone from fairly boho to much more edgy & classic since working at Stitch Fix. I am a busy, working mama of two and I love pieces that can keep me feeling pulled together all day long in many different settings. I love print, color and interesting details."
Q: What are your personal style goals?
"I want to incorporate more midi skirts and tailored pieces into my wardrobe. I also want to take a chance on color that I don't normally gravitate to!"
Q: What advice would you give our clients for looking and feeling their best?
"Definitely choose foundational pieces that make you feel comfortable and confident! Start small with adding new prints or silhouettes and test out new looks to keep getting dressed fun every day!"
Q: Give us a fun fact about yourself!
"I grew up in Miami, Florida and still have a huge love and affection for hip-hop music and culture. I also love hip-hop dancing and try to squeeze in at least one dance class every week!"
Meet the Stylist: Talleda R.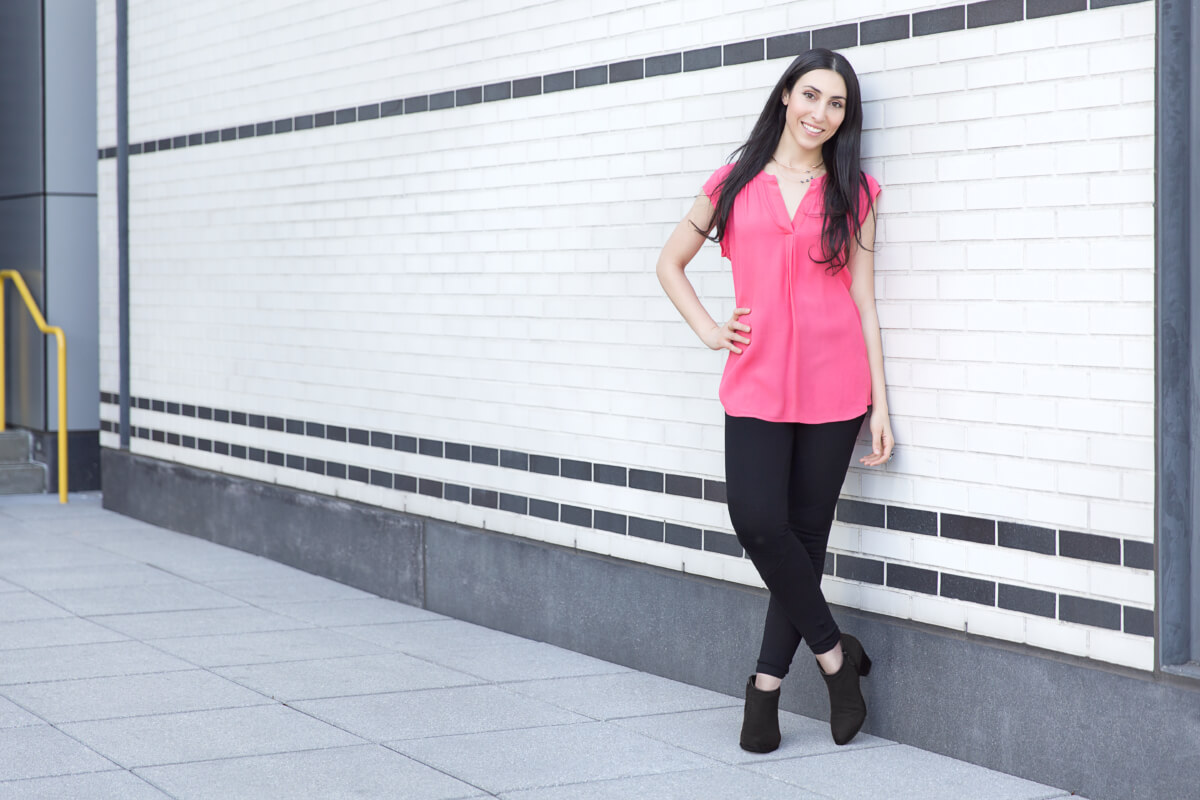 Q: What is the best part of your job as a Stitch Fix Stylist?
"I love every part of my job! From the clients I style to the people I work with. I love that I am able to connect with women all across the nation, offering them personalized styling advice—it's such a fun part of my job! The relationships I build with my clients, and being able to help them feel and be their best selves, is what truly makes me happy and thrive at Stitch Fix."
Q: How would you describe your personal style?
"I would say I'm a healthy mix of everything, and love experimenting with new styles and silhouettes as the seasons change. I love structure mixed with flowy pieces and fun pops of color. I find myself always adding an edgy element to my look whether it's leather detailing or edgy accessories. Now moving into spring, I am excited to incorporate printed flowy maxis in my wardrobe with cropped structured jackets, and I am loving the '60s and '70s references I have been seeing all over fashion week."
Q: What is your personal style mantra? Any tips or tricks to always looking and feeling your best?
"My personal style mantra is being comfortable in what you wear and what makes you feel good. You don't have to have the most expensive pieces or follow the latest trends. It's all about picking and choosing what works best for you, what flatters you and altering it to be your own. That in itself will always make you feel and look your best."
Q: What advice would you give our clients for finding their personal style?
"Finding your personal style is tricky. My advice is to focus on the basics first. Start with a uniform; find pieces that flatter your figure and build up. Then, find variations of those pieces, but don't be afraid to experiment and try new colors and silhouettes. You never know until you try!"
Q: What is the best advice you can give for getting a great Fix?
"My advice for getting your best Fix from your Stylist is being honest and open. If you don't like something, let us know why. Was it the fit or the color, is it too trendy or not unique enough? Knowing the reason why you loved something or disliked it will really help us understand what works better for you! Also, always update your profile with any changes. Whether it's color, style preferences or size, it is very important to let your Stylist know."
Q: Give us a fun fact about yourself!
"I am a collector of vintage jewelry. I love unique pieces from various time periods and the stories behind them. I am just fascinated with how each piece represents a different era in history."
Ready for a match made in style heaven? Take your style quiz and sign up for your first Fix. Let our stylists know your fashion needs and wants. A curated selection of pieces will be headed your way in no time. Keep what you like and send back the rest. Shipping and returns are always on us.