Introducing Meet the Stylist! Meet our amazing Layla K. She loves fashion, her family and most of all her clients. Get to know a little bit about her and how she keeps your feeling comfortable and confident all year long!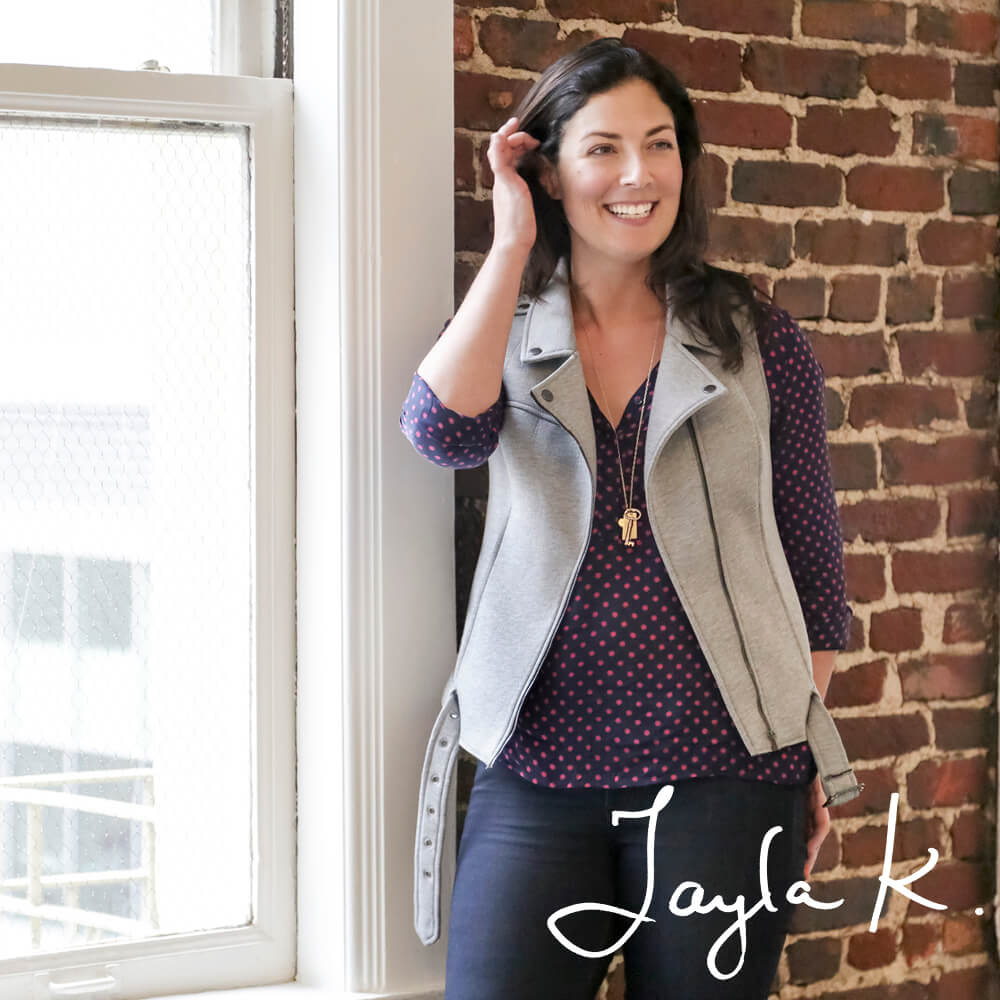 Q: What is the best part of your job as a Stitch Fix stylist?
A: "Everyday brings a unique and exciting challenge when you're styling for Stitch Fix. I love the feeling of doing meaningful work that helps other women, while also feeling creatively fulfilled!"
Q: How would you describe your personal style?
A: "My personal style has gone from fairly boho to much more edgy/classic since working at Stitch Fix. I am a busy, working mama of two and I love pieces that can keep me feeling pulled together all day long in many different settings. I love print, color and interesting details."
Q: What are your personal style resolutions for 2015?
A: "I want to incorporate more midi skirts and tailored pieces into my wardrobe. I also want to take a chance on color that I don't normally gravitate to!"
Q: What advice would you give our clients for looking and feeling their best?
A: "Definitely choose foundational pieces that make you feel comfortable and confident! Start small with adding new prints or silhouettes and test out new looks to keep getting dressed fun everyday!"
Q: Give us a fun fact about yourself!
A: "I grew up in Miami, Florida and still have a huge love and affection for hip-hop music and culture. I also love hip-hop dancing and try to squeeze in at least one dance class every week!"