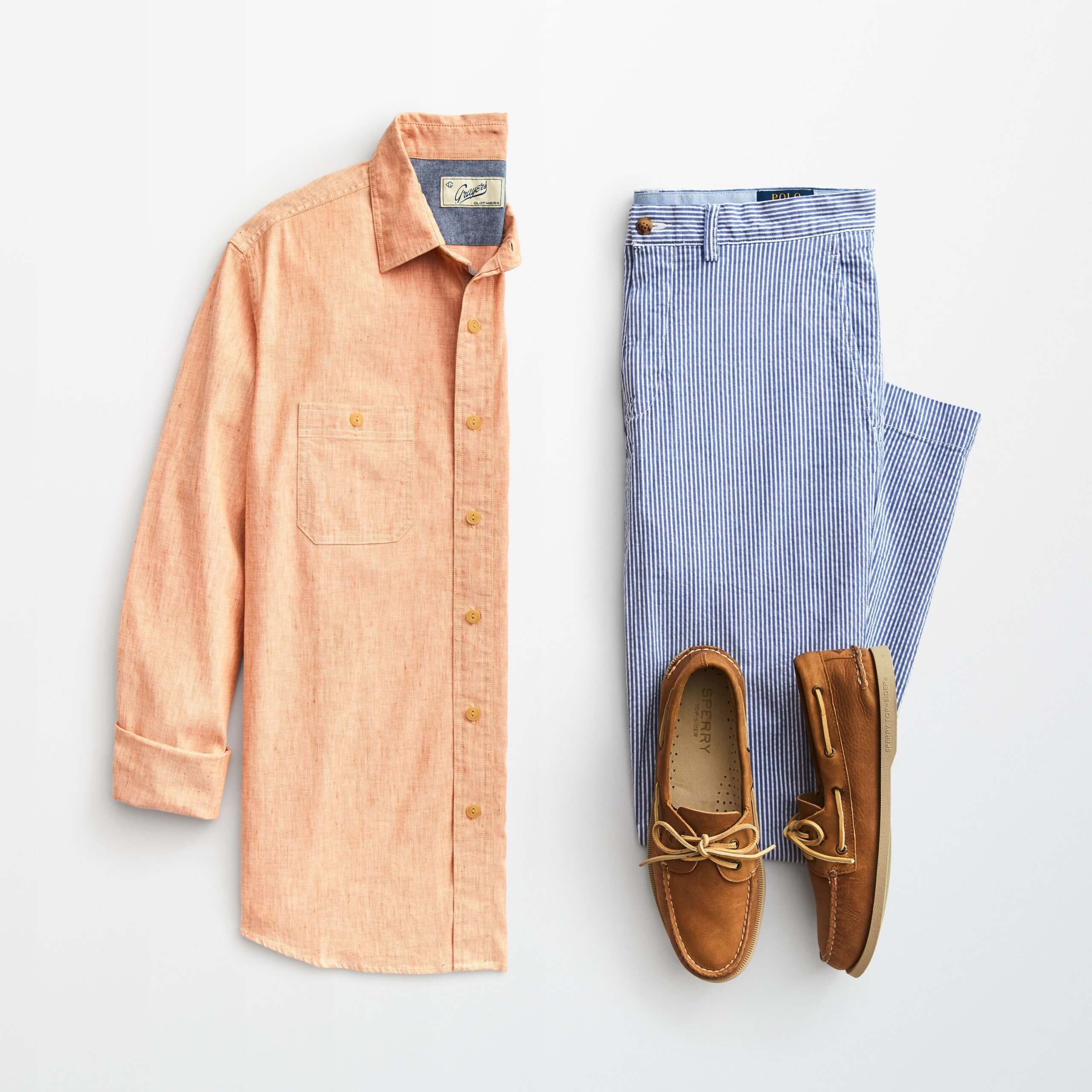 Wear Shirts with Plenty of Stretch 
Worries about hulking out in cotton shirts? Button-down shirt makers have taken a cue from gym wear and started making many of their shirts with stretch. The added spandex or elastane in shirts often helps with that fit across the shoulders and in the arms with a bit more give for ease of movement.
Add Aetthlic Fit Shirts to Your Closet
Sure, we've all heard of slim fit for those men with a lankier build and body type. Lo and behold, shirt manufacturers didn't forget about the broad-shouldered guys out there too. Specifically designed with a wider cut across the shoulder and chest area and tapering in the waist.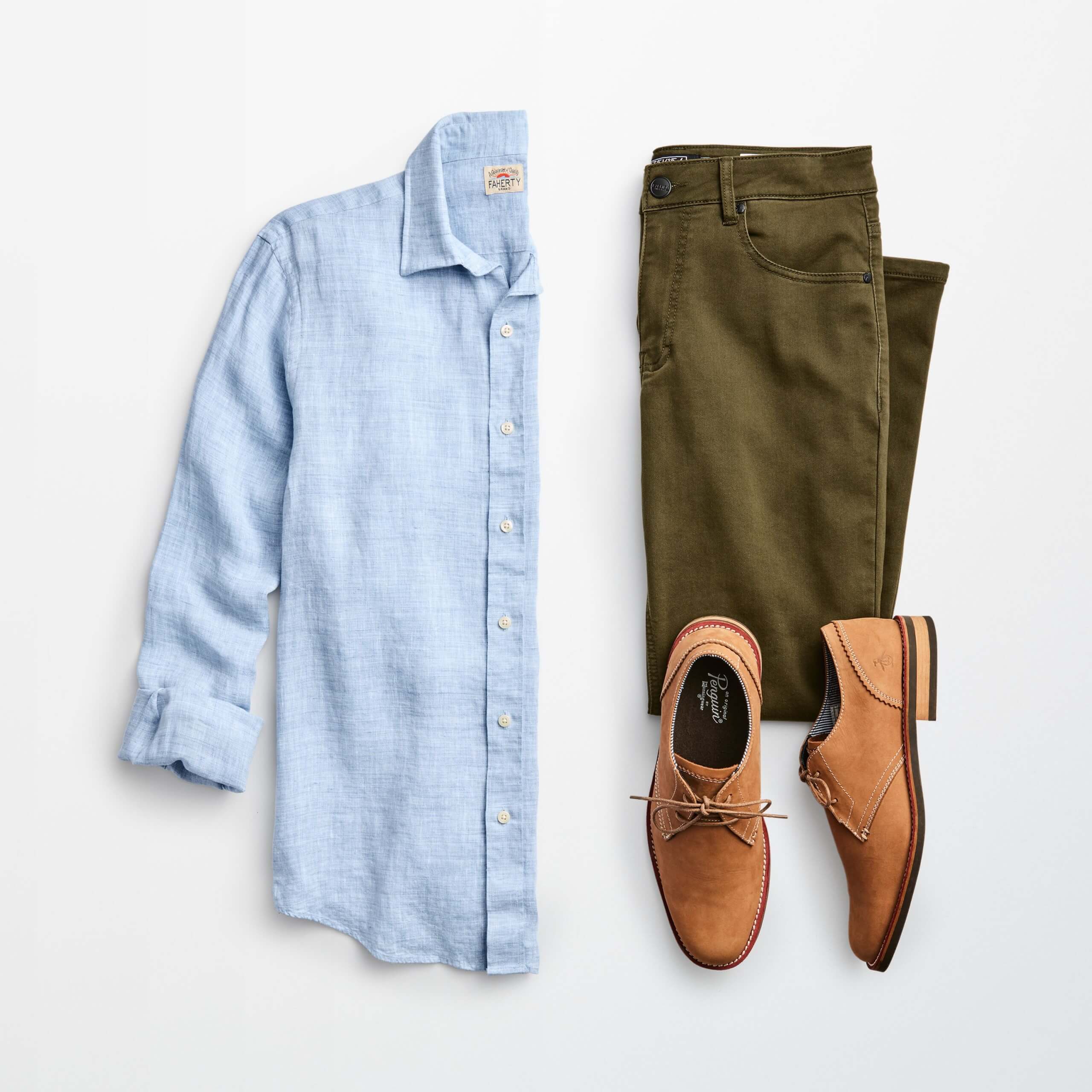 Balance your Shoulders with Straight Leg Pants and Untucked Shirts
If you're looking to minimize broad shoulders, balance with a pant in a straight cut instead of a true slim or skinny fit pant. An untucked shirt is more likely to have a straighter look than a shirt tucked into a waistband that's narrower than your shoulder width, so wearing your shirt untucked gives you that balance you're looking for as well.
—Jennifer D.
Ready for the closet revamp of a lifetime? Stitch Fix is here to help. Start by  taking your style quiz and order a Fix. Our style experts will send you a box full of shirts with added stretch. Shipping and returns are always free, so keep what you love and send back the rest.