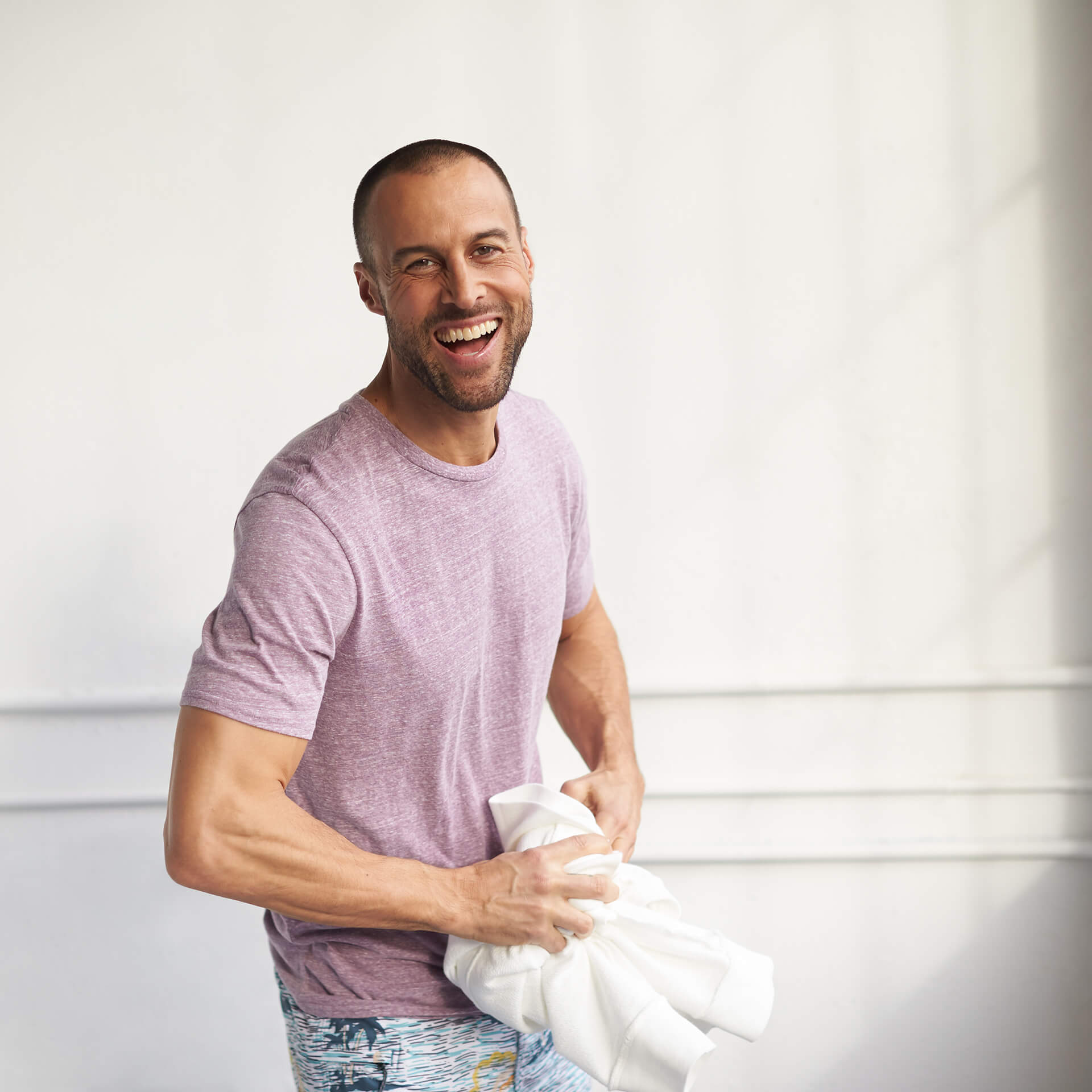 So you've got a ticket to the gun show—but nothing to wear? We've got you covered (or not, depending on how much you want to show off those pythons).
Go for knit shirts with a little extra stretch in the sleeves—look for fabrics that blend cotton with things like polyester, elastane or lycra spandex. Not only will this add more comfort, it will show off the build in your arms. Many brands carry tees in an athletic fit, which works great.
While you should be proud of your build, make sure your sleeve length hits about mid-bicep.
Dress shirts can contain stretch, too—but if you can't find the right one, don't be afraid to size up. Make sure there is no puckering or pulling across the chest, shoulders or arms. You'll likely have to get these formal pieces tailored.
For the best fit, tell your Stitch Fix Men Stylist you've been working out, and she'll take care of the details.