Read on for how to stay cool this summer.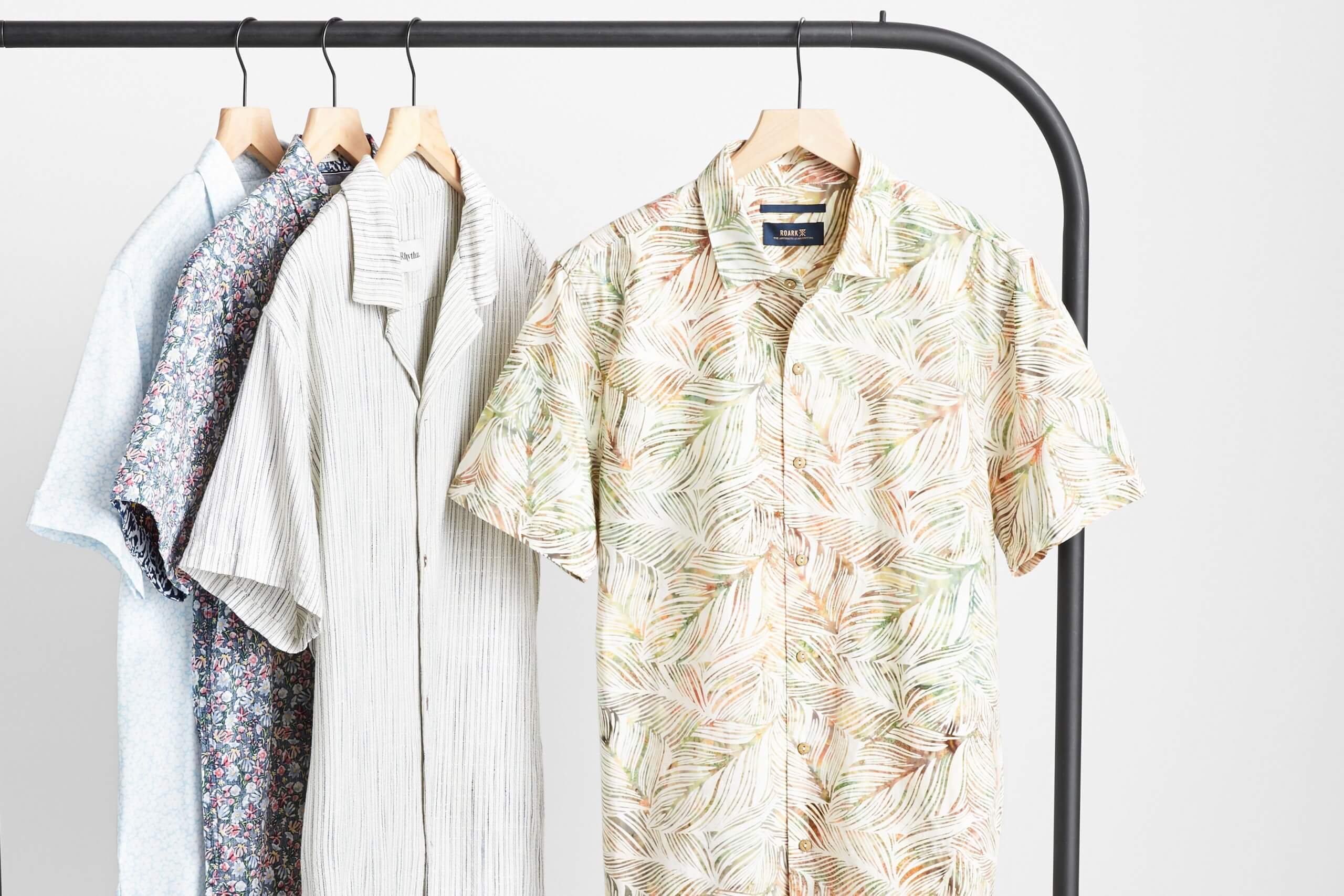 How to Minimize Sweating Through Your Clothes
It's pretty uncomfortable when you start sweating through your clothes. First, stay calm (stress sweat is the worst), and second, opt for smart fabrics that help you cool down and look great while doing so.
Linen is a breathable, lightweight fabric made from the flax seed plant. It's more structured than flimsy and won't cling to your body, which allows air to flow. It wrinkles easily, but that's part of its signature look—own it.

Performance materials are usually comprised of a blend of fabrics and can range in features such as stretch, moisture wicking, quick dry and stain resistance. These features are typical in

gym clothes

but have expanded to polos, chinos and even suits.

Rayon is a man-made fiber created from cellulose extracted from trees. It works best in dry heat since it doesn't wick moisture, but because it's thinner than most heavier fabrics like cotton, it feels lightweight and drapes well.

Seersucker is a puckering technique applied to natural or synthetic fabrics that creates its recognizable texture. This texture keeps most of the fabric off of your skin, allowing for more airflow.

How to Roll Up Sleeves
When it's sweltering out, the last thing you want to do is put on a button-up shirt. Yet, work, weddings and date nights sometimes require you to brave the heat. The quickest way to get in some air flow is to roll your sleeves. Here are three ways to do it:
Unbutton the cuffs and flip them up. Fold over once until the cuff is no longer visible.

Unbutton the cuffs, flip them up and pull them just below your elbows. Take the bottom ends that are now inside-out and fold them to meet the cuffs, hiding them (or not—it's your choice). They should still be below your elbows.

Unbutton the cuffs, flip them up and create a fold the same size as the cuffs. Keep rolling/folding until you hit your elbows.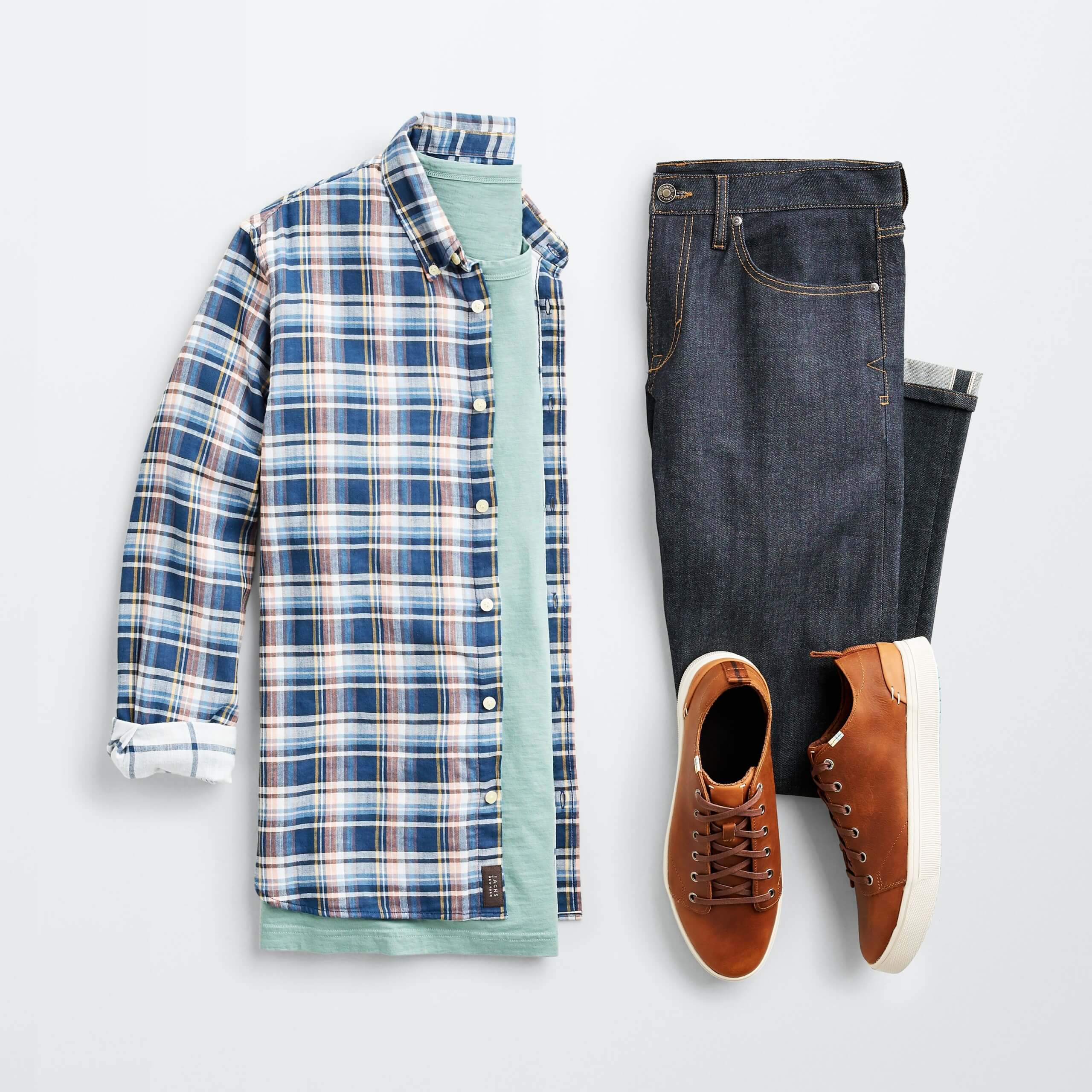 How to Cuff Pants & Jeans
Pants and jeans are year-round staples. That being said, they can get pretty uncomfortable when it's roasting out. The trick is to stick to lighter-weight fabrics like cotton or linen, and then roll those pant legs up—just don't go too high. Here are a few tips to remember:
If you're going for a super casual vibe, one small roll should do the trick. Keep it to an inch, and make sure it doesn't look too perfect—you want a little unevenness. Your inseam shouldn't be very long in order to pull this off. If it just grazes the tops of your shoes, it's perfect.

For the double roll, make a small cuff for your first roll and a slightly larger roll over that one—then stop. If you have enough material for a third roll (and the cuff isn't above your ankle), your inseam is too long. Your rolls don't have to be perfect, in fact, the least so, the better, but try to keep them at the same height per leg.
Socks or No Socks?
When wearing shorts or cuffing your pants and jeans, pair them with the right shoes and decide if you're wearing socks (if yes, what kind?), or not. This is a matter of preference, but check the facts before you decide.
Wearing Socks in Summer
Pros
They keep your feet dry if you opt for moisture wicking styles or naturally breathable materials, and offer a layer of comfort when it comes to friction.

They can complement your outfit and come in fun colors or prints.

There's a wide variety of styles available, so if you're not sure what colors go with your outfit, pick white crew socks or go with no-show socks. No-show socks will also allow for more air exposure to your ankles without compromising your look.
Cons
They can make your feet sweat when it's especially warm out, and walking around in damp socks is far from ideal.

If you're wearing a loud pair, it could clash with your outfit or be distracting.
Not Wearing Socks in Summer
Pros
There are styles designed to wear without socks, such as

boat shoes or canvas slip-on sneakers

, allowing for the most air flow possible.

It's faster to just slide into a pair of shoes and not have to deal with even thinking about socks—

tropical vacations

, the beach and pool parties come to mind.
Cons
The smell. Even if you're wearing the most breathable option, there's no combating what happens naturally when going sockless.

Blisters from consistent rubbing can be excruciatingly painful.
How to Deodorize Your Shoes
Even if you're wearing socks, your shoes might need to be freshened up now and again—especially in the warmer months. Here's a quick cheat sheet to keeping your shoes wearable all summer long.
1. First, strive to keep your shoes clean.
Always brush dirt and grime off after every wear. A toothbrush dipped into a gentle detergent can go a long way in removing dirt and stains. If you need a deeper clean, opt for a sponge with a grippy scrubber on one side and a professional shoe cleaner.
2. Try Dryer Sheets
To combat sweat and odor, dryer sheets are one option to add a fresh scent to your shoes after you're done wearing them for the day or if they're in storage. For sneakers, baking soda in a pair of white crew socks stuffed in the toes of your shoes will naturally absorb smells and moisture.
Now you have several ways of dealing with the heat in a way that will keep you looking refreshed and well-dressed, even in casual clothes. Since your Stylist knows the ins and outs of what will look best on you, from the right size to the perfect fit, you're only one step away from a summer wardrobe that's made for your lifestyle. Next step: Ask your Stylist.
Don't let the heat take you down this summer. Take your style quiz, order a Fix and have your style expert send you a Fix full of lightweight items and fabrics sure to help you beat the heat all season long. Buy what you like and send back the rest. Shipping, returns and exchanges are always free. It's as simple as that.