Oh, how we wish we could wear sweatpants to the office on a daily basis. Wait, we might be able to pull this off with athleisure! To create the look, you just need athletic-inspired pieces—think trouser style joggers, sporty sneakers, lace-up tops and bomber jackets.
Read on for more tips on wearing athleisure to work: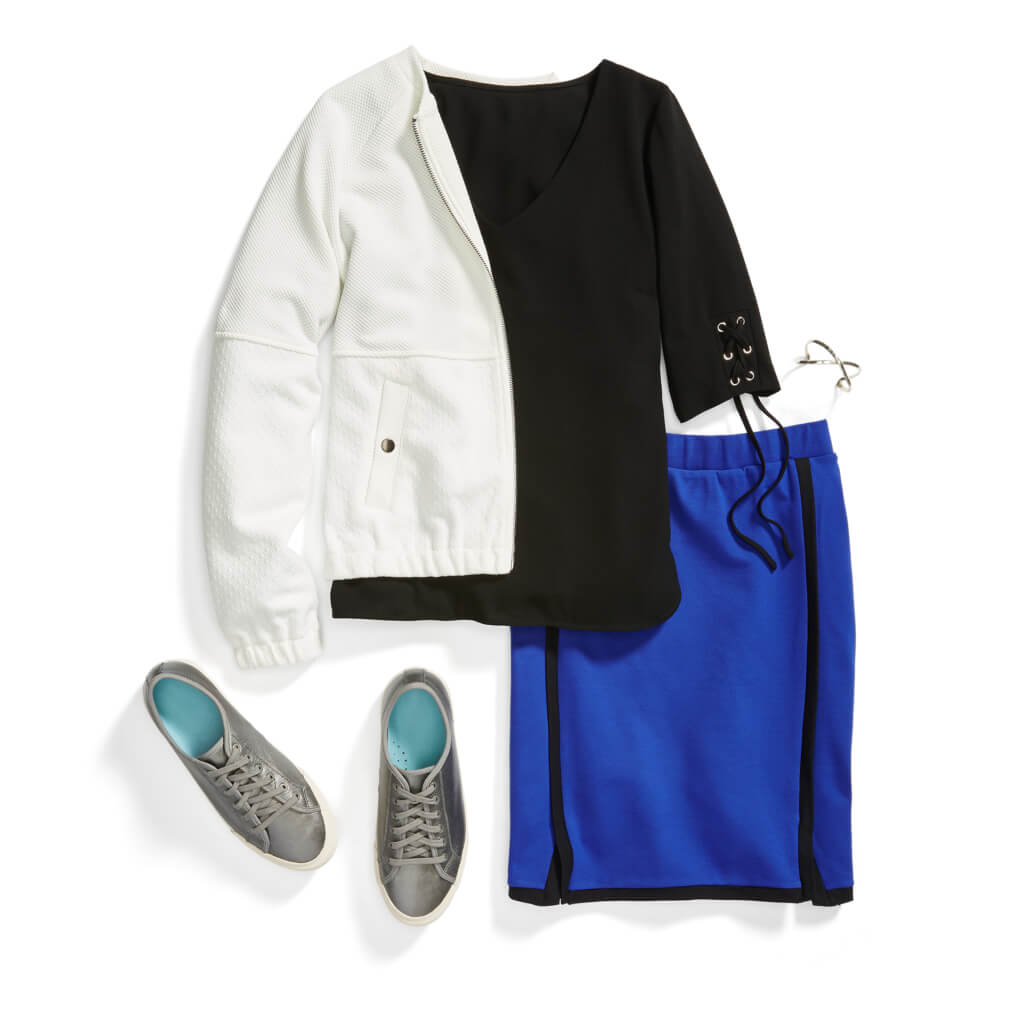 Swap heels for sneakers
The trick to making athleisure work at the office is to don a fresh pair—so don't bring your hiking or go-to running shoes for a spin at the 9-to-5. If you office is more buttoned-up, go for a low-profile sneaker in a more neutral tone like gray, tan or crisp white. If your office is on the creative and casual side, try a monochromatic look with a pair of bright, patterned sneakers.
Jump into a jumpsuit
When Monday morning rolls around and you're not quite ready for the week, try a sleek jumpsuit for the office. This nod to athleisure is a one-piece wonder that you can wear all day at the desk and then for a happy hour event. If you want to look more meeting ready, layer on a contrasting blazer and a watch.
Go for gold with sleek knits
If you rely on a classic button-up as your workwear staple, swap it in for a knit top like a tightly woven three-quarter sleeve sweater or a sleeveless sweater, otherwise known as a shell. Plus, if you're a fan of hitting up the gym, this is your chance to show off your hard work!
—Lauren
Ready for some athleisure? 
Ask your Stylist to choose athleisure pieces you'd love to sport in your next Fix.
Will you be wearing athleisure to work? Tell us in the comments below!