Button-down shirts are known for being an essential piece found in every person's wardrobe—no matter your gender or personal style. Although they got their start at formal events and in the office, they can be worn for a variety of occasions these days.
Treat your button-down like a basic tee: If you always reach for a button-down, don't hesitate to try it with you other favorite wardrobe staples. Think jeans, skirts & even over dresses.
Try mixing up the proportions: If you tend to tuck in your button-downs, try tying the bottom of your top into a knot and wear it with high-waisted pants. Or keep it untucked over a mini-skirt for a casual, cool look.
Here's how to creatively style a button-down shirt: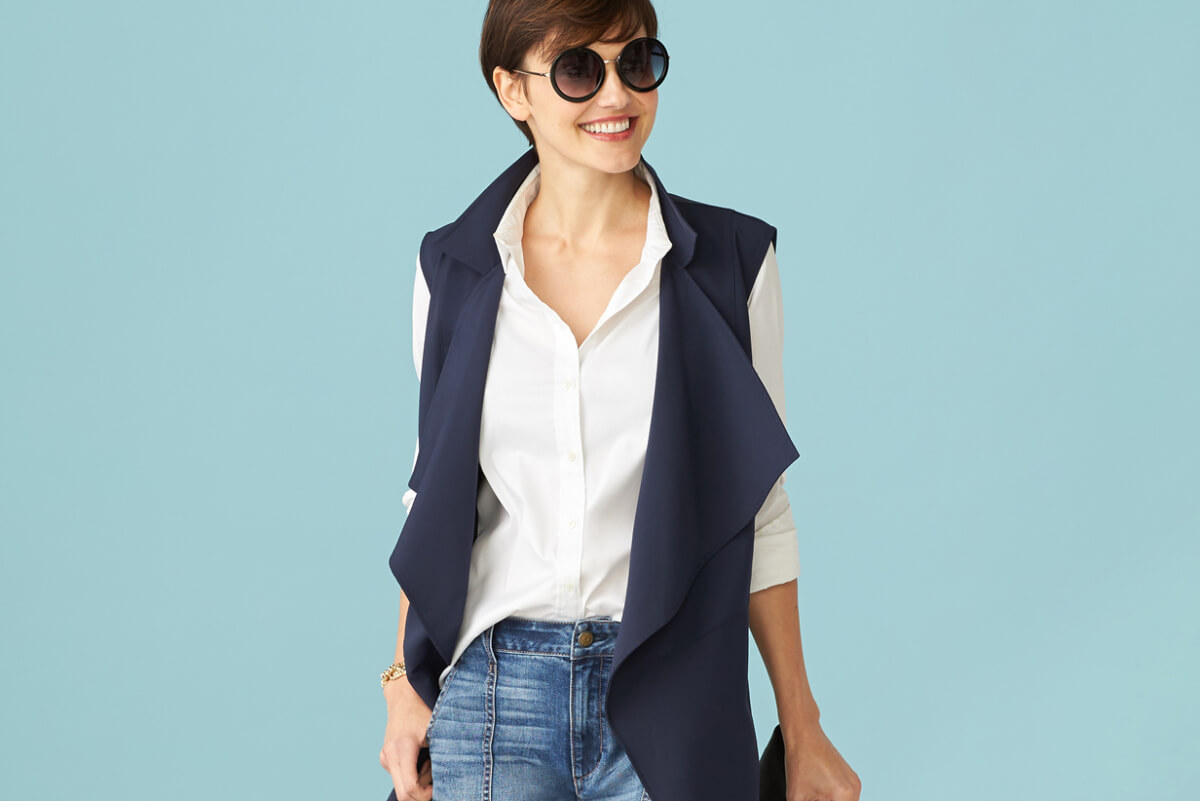 Layer on a sweater:
Update a basic dress shirt by layering it under a cozy knit sweater. This is a look that you can easily wear for work or weekend. To add some contrast, pair a classic print, like a subtle plaid, or go bold with spring botanicals or florals.
Add a structured or duster vest:
For a street style flair, freshen up your basic button-down with a structured vest. Add a bright pant for a pop of color—here's a little visual inspiration. A trench vest in a neutral color is also a chic way to stay classic and trendy at the same time.
Style a button-down with a skirt:
With sunnier days in our fashion futures, you probably have skirts on your style radar. Why not tuck a button-down top into a high-waisted midi skirt for a flawless look that you can take from desk to dinner. Leave your button-down slightly unbuttoned to show off a lace camisole in a coordinating color to your skirt for a feminine flair and elevated style.
Have fun styling your button-up tops! With these style tips up your sleeve, you're sure to be on-trend all year long.
—Christina
What do you think? Share your own advice in the comments below!