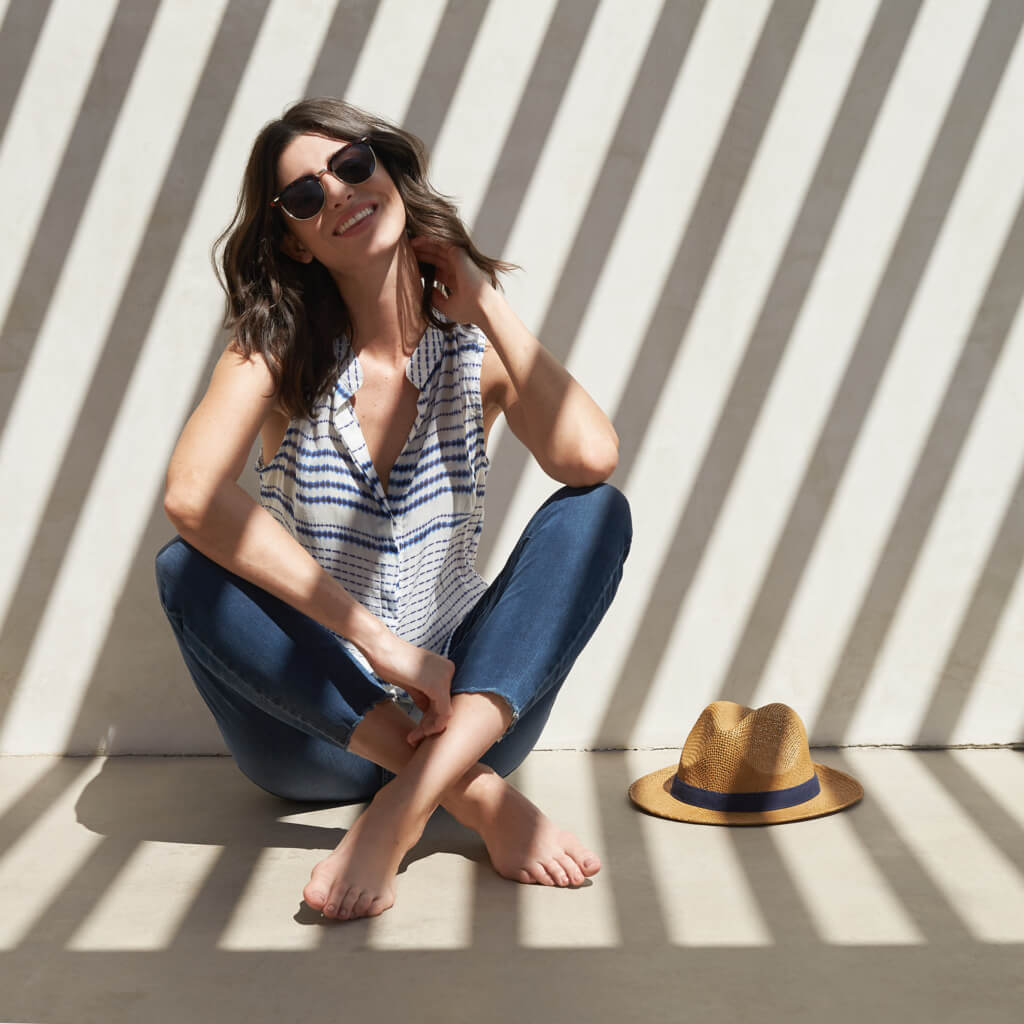 Read on to learn Stylist Tips for all your summer items:

How To Care For Leather Sandals
You live in them all summer—say thank you with this royal at-home treatment:
You're might be outside enjoying the weather, but when it's time to come indoors, prevent buildup or discoloration with one quick swipe over your sandals with a soft, damp sponge.
How To Care For Summer Totes
Keep your favorite arm candy on-point with these tricks:
Spot treat your tote with a damp cloth or sponge to remove oil, dirt, sunscreen and other summer residue.
Keep newspaper or old T-shirts on hand to stuff inside your tote to help keep their shape and absorb moisture.
Multi-tasking baskets! If you get good use out of your beach bag all season, keep it around and fill it with extra bath towels, magazines or your #tbt record collection.
How To Care For White Denim
White jeans come out to play in summer—but so do trick stains. Here's how to spot treat your denim on-the-fly:
Did your ketchup miss your plate? It happens! Spot treat your jeans (on the spot!) and then machine-wash according to the care label when you get home.
Whites looking dull? Throw in a load of all-white laundry and be sure to add a touch of bleach.
How To Care For Summer Sunglasses
You low-key splurged on a designer pair that fits your face (and style!) perfectly. Here's how to take care of your shades:
We know it's a habit (and easy) to do, but try not to push your sunglasses to the top of your head. It causes them to stretch and become misshapen over time. Instead, try wearing them looped over the neckline of your shirt.
Clean them regularly! Keep a microfiber cloth in your sunglass case and use it to diligently wipe away dust and grime.
How To Care For Silk
With wedding season in full swing, take care of your statement dresses with these tried and true tips:
Fill a clean sink or small tub with cold water and a small amount of liquid detergent. Lightly submerge for three to five minutes and rinse well.
If the care label says dry-clean only—it's best to heed that advice. If you're in a bind, hand-washing in cold water can work too!
It's tempting, but try not to spot treat silk. It can lead to discoloration only where the spot was treated.
Do you use any of these tips at home? Tell us in the comments!