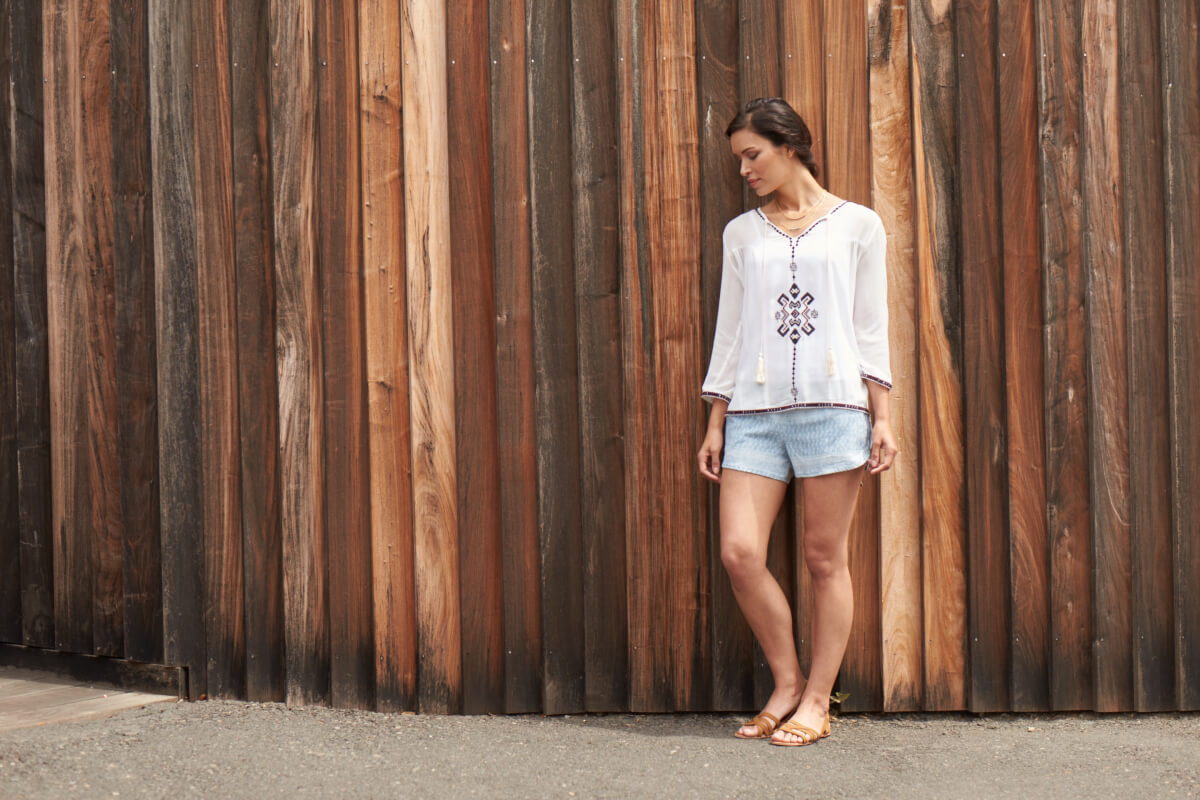 How To Wear Lightweight Shorts
For an on-trend boho vibe, pair lightweight, loose-fitting fabrics —like linen or chambray—together. We love how flowy shorts & tops look effortless and easygoing.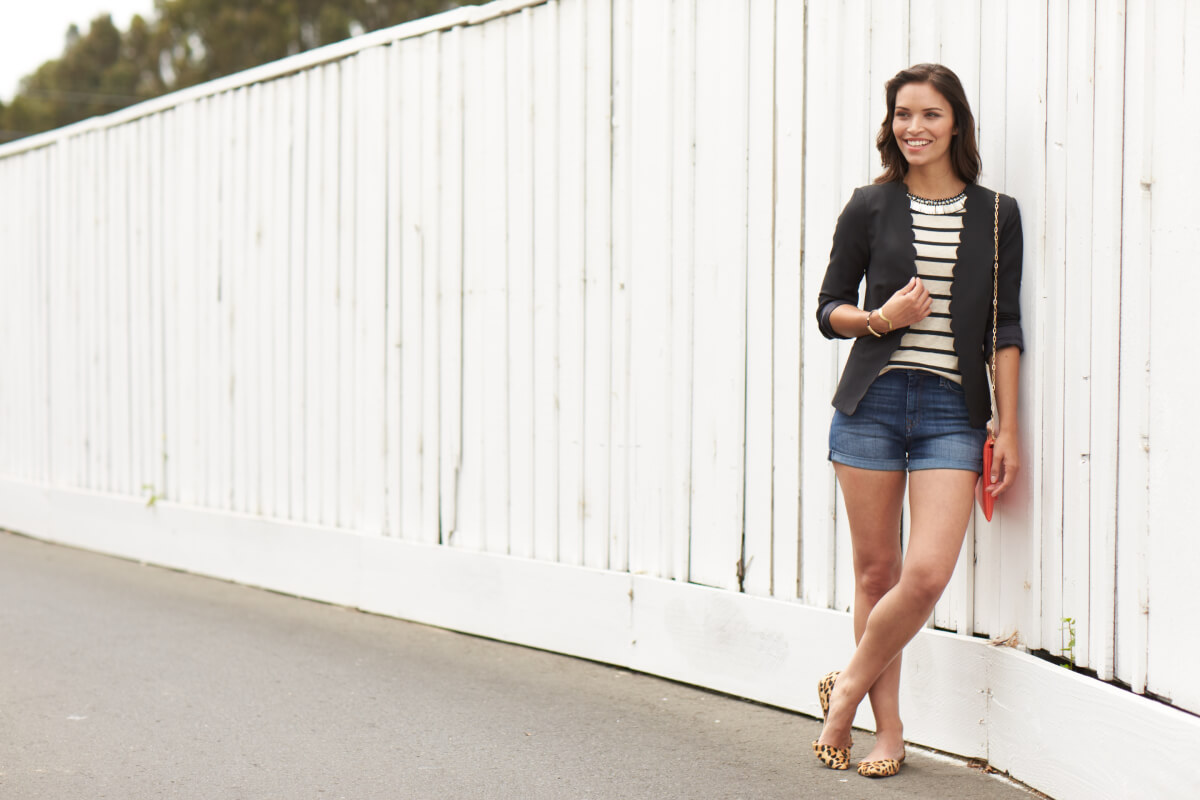 How To Wear Shorts To Work
Business shorts can be done if you're in the right environment. Just be sure to choose a hem length that's appropriate for your unspoken office dress policy (no booty shorts, please!). Keep your footwear flat and simple, like ballet or pointy-toe flats. If you're unsure whether or not this type of outfit works in your office, make sure you give HR a ping.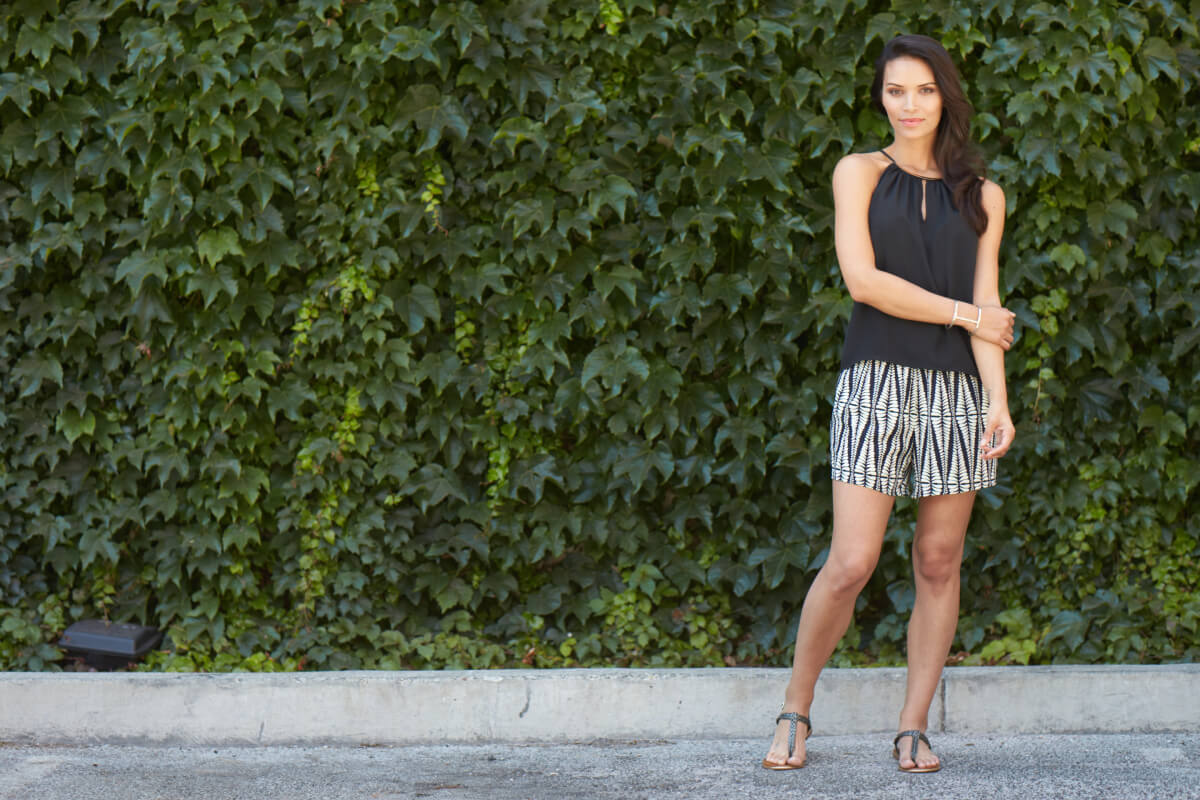 How To Wear Printed Shorts
We're seeing a ton of graphic-printed shorts this summer & they're the perfect way to pattern to any hot weather outfit. If you've jumped on the bandwagon, keep your top neutral & in one of the foundational colors of your shorts of choice. For example, if your shorts are a black & white geo pattern, pair them with a neutral top like black, white or cream.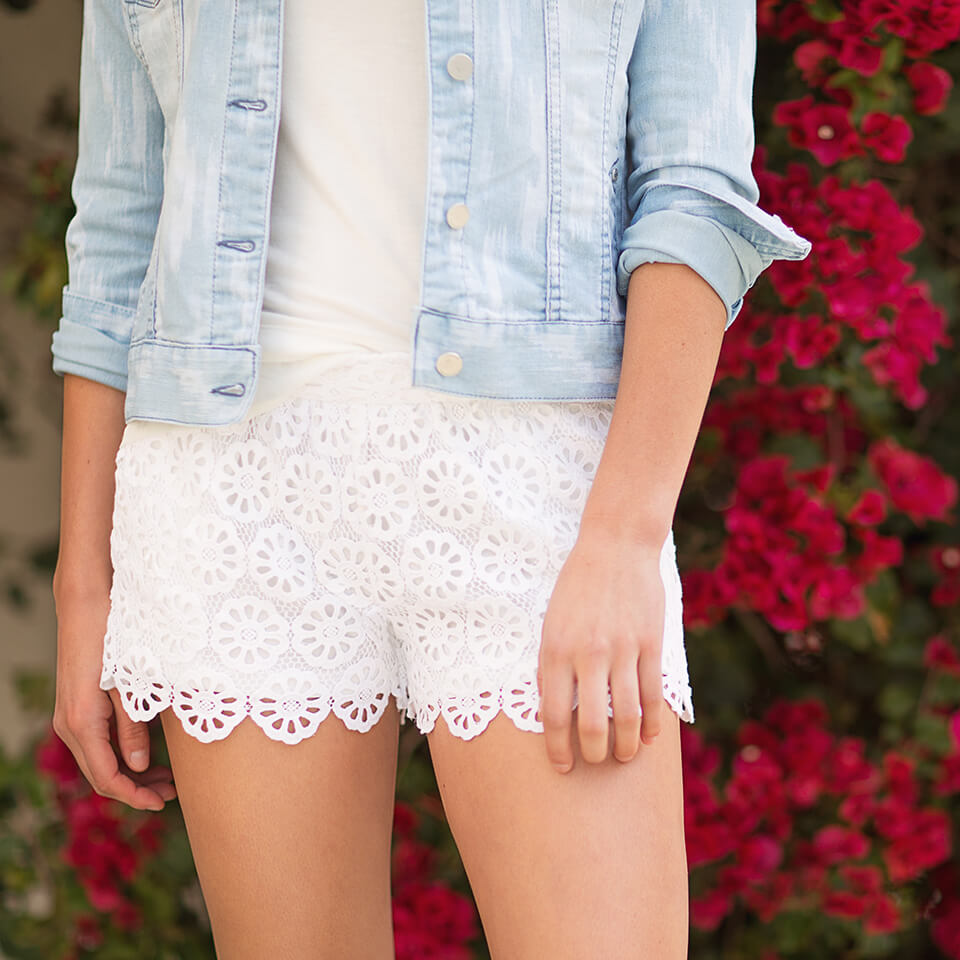 How To Wear Statement Shorts
Have a pair of statement shorts—like crochet, a wild print or a pom-pom hem—in your closet, but don't know how to wear them? Just add your tried & true summer basics, like a neutral tee or tank, a denim jacket & your favorite flat sandals. These shorts will take the lead on this—let them do the talking!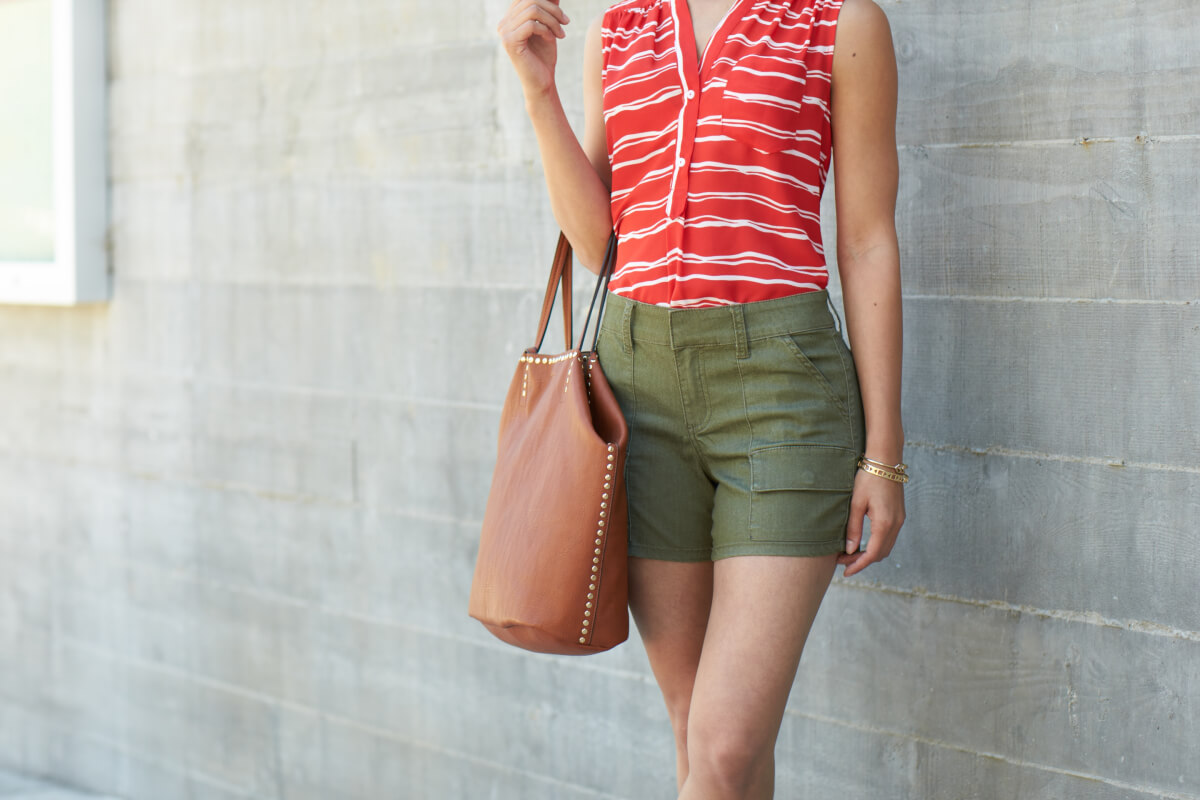 How To Wear Cargo Shorts
What to get preppy? Your staple cargo short is the perfect piece use as an anchor for any classic outfit. These shorts have great structure, so pair them with a lightweight blouse (and tuck it in for shape!). For extra oomph, look for a bold, abstract stripe in a bright color like red or cobalt blue.
How To Wear Bermuda Shorts
Bermuda shorts are universally flattering, ageless & oh-so chic. For that easy-breezy summer vacation vibe, just pair them back to a simple, linen tank or cotton tee. If your bermudas are in a classic color like white, navy or black, add an eye-catching tote in a pop of color.
Want more inspiration? View our Inspiration Gallery & pin looks you love for your Stylist.