Wardrobe Rules for Wedding Guests
But first, let's lay three important ground rules. Admittedly, we've said that fashion rules are meant to be broken, but when it comes to what to wear to a summer wedding, these rules are meant to be followed.
Avoid White or Cream. Always. This may seem like a no-brainer, but you'd be surprised! And you don't want to upstage the bride. Our Stylists say there is a caveat: an ivory-hued frock is okay if it has a bold, bright print.
Take Cues From the Invite. If the invitation says "cocktail" be sure you dress accordingly. Is it a 3 pm beach ceremony? Go full-on floral maxi. Is it casual? Think flirty & fun.
It's Better to Overdress. Weddings are a special occasion. Regardless of how low-key or casual the invite (or bride) may be, always err on the safe side of style and overdress. It shows respect (and good taste!)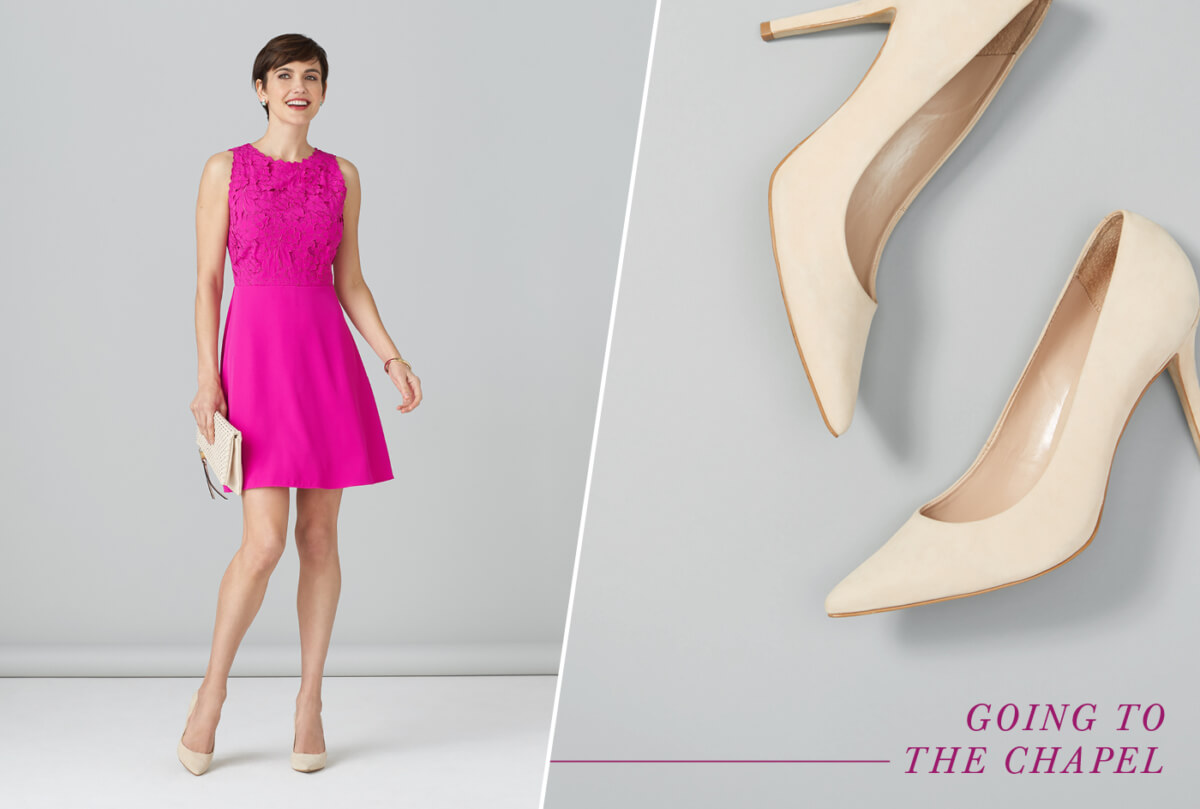 What to Wear to the Chapel
For a more traditional setting, timeless, classic styles are your go-to. Whether you're a member of the church or not, stick to a play-it-safe attire. Opt for a sleek fit & flare silhouette that's both flattering & comfortable—save plunging necklines for the bachelorette party!
Stylist Tip: Wearing vibrant hues? Offset bright colors with neutral accessories for a look that's clean & polished. Make sure you bring a neutral pashmina, too—it covers your shoulders for the ceremony and keeps you warm at night.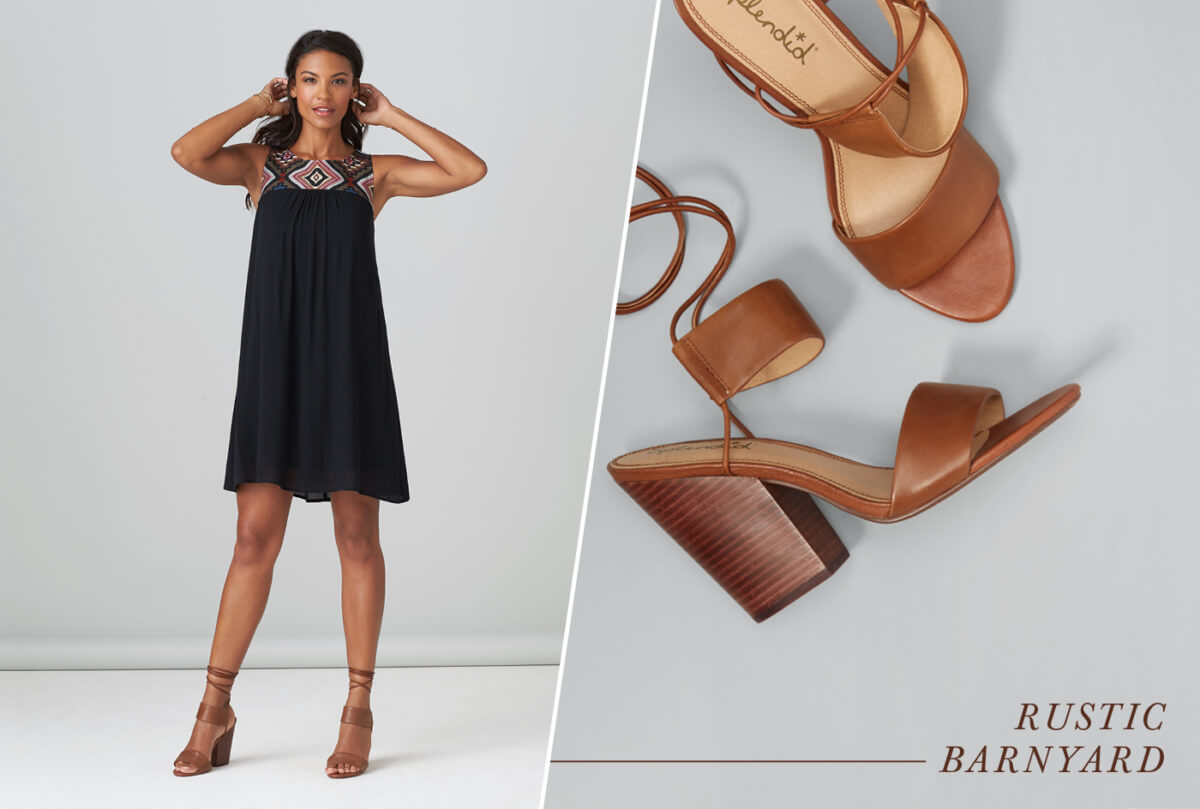 What to Wear to a Rustic Wedding
Backyard and country-themed weddings tend to be less formal with natural elements abound. Choose romantic florals & ethereal shapes in fabrics that feel good against your skin. Think linen, cotton or flowy chiffon—anything to keep the summer swelter at bay.
Stylist Tip: Be mindful of your footwear & pick shoes that won't get stuck in the grass (or a barn floors!). Try a pair of pretty embellished sandals or chic leather slides.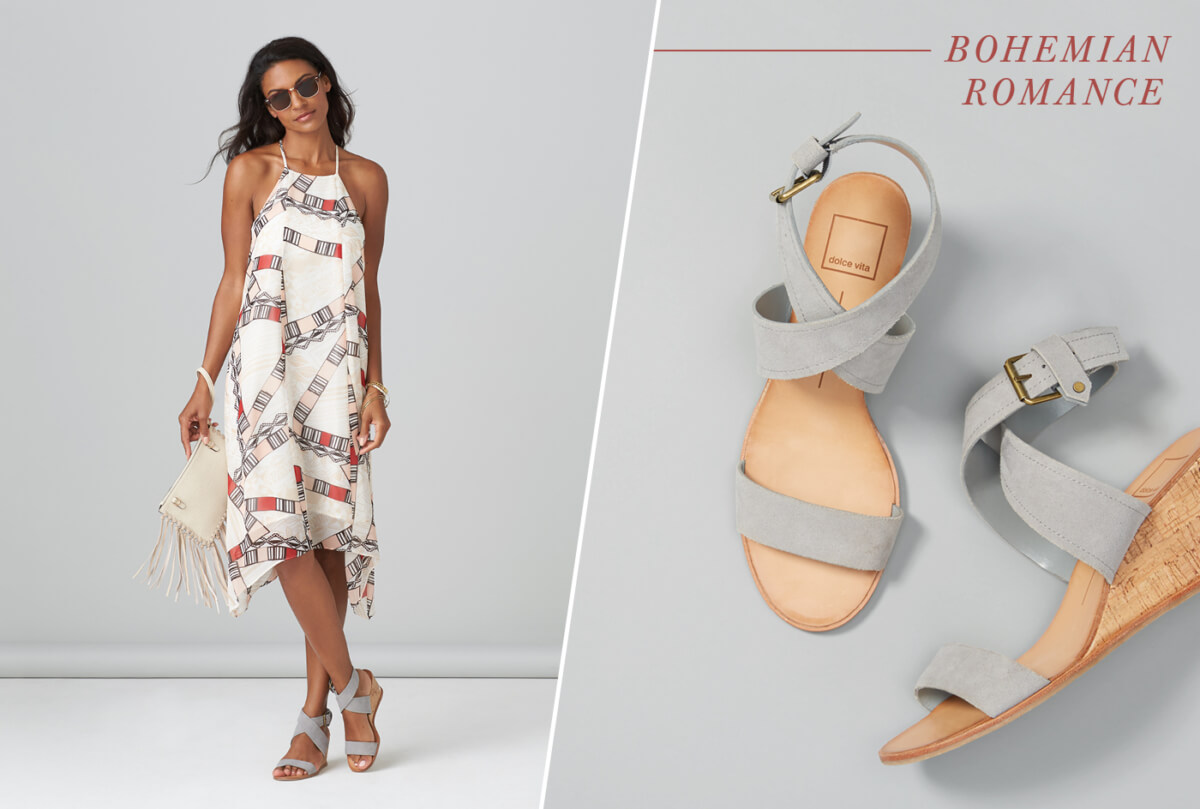 What to Wear to a Boho Wedding
If the bride-to-be is laid-back, let your attire reflect that vibe. Opt for a swingy halter dress or anything you might wear on a sunny escape to Tulum (think: earthy & cool).
Stylist Tip: Polish off your look with a pair of strappy sandals in an always-cool cognac shade—a timeless hue for chic, '70s-reminiscent style.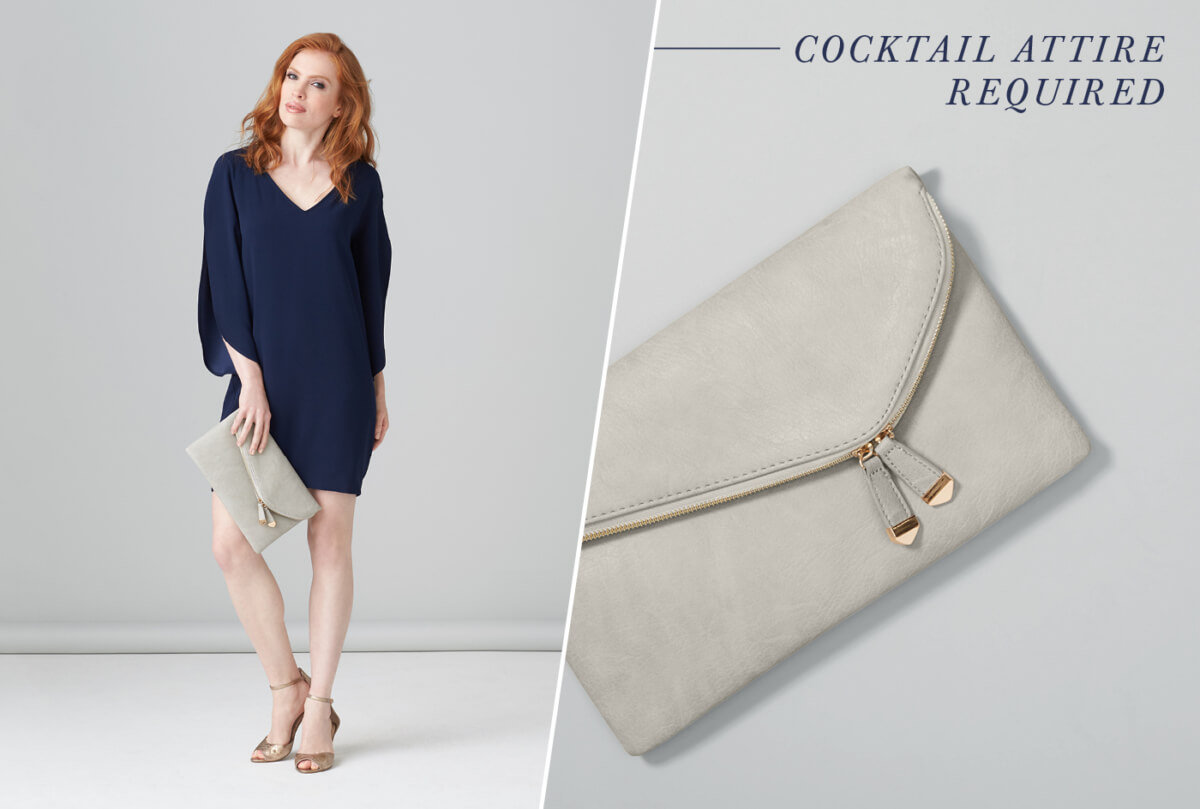 What to Wear to a Cocktail-Attire Wedding
For an evening affair, keep it simple & sophisticated. A solid minidress with slit sleeves is equally flattering & chic. An added bonus? You can wear it again in fall with opaque tights and darker shoes.
Stylist Tip: Spark up solid hues with hints of shine and metallic accents. A silver or gold toned peep-toe sandal dresses up any warm-weather outfit.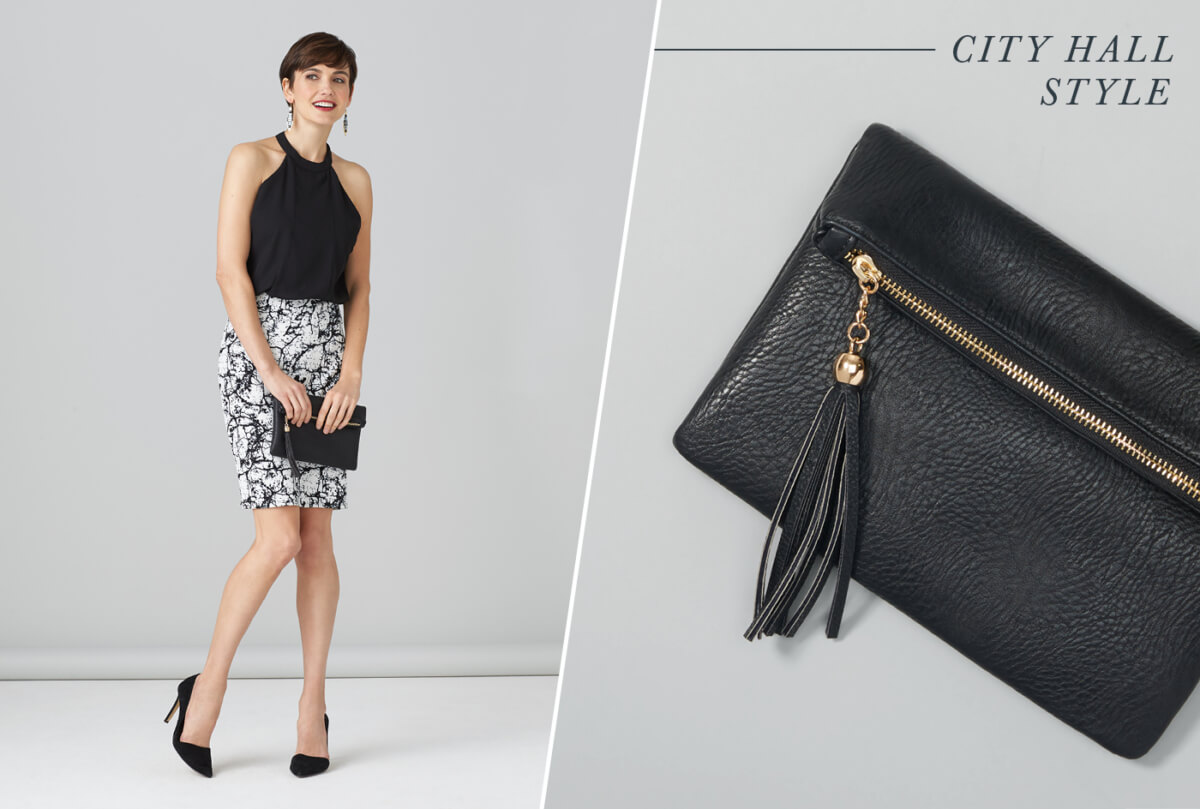 What to Wear to City Hall
City hall ceremonies are typically smaller, more intimate affairs. There's a good chance you'll be venturing to a nearby restaurant following the "I do's." Keep things urban-cool in a sleek printed pencil skirt & halter top.
Stylist Tip: Statement earrings accentuate bare shoulders beautifully. Sporting a short pixie cut or even an updo? This trend works extra well for you.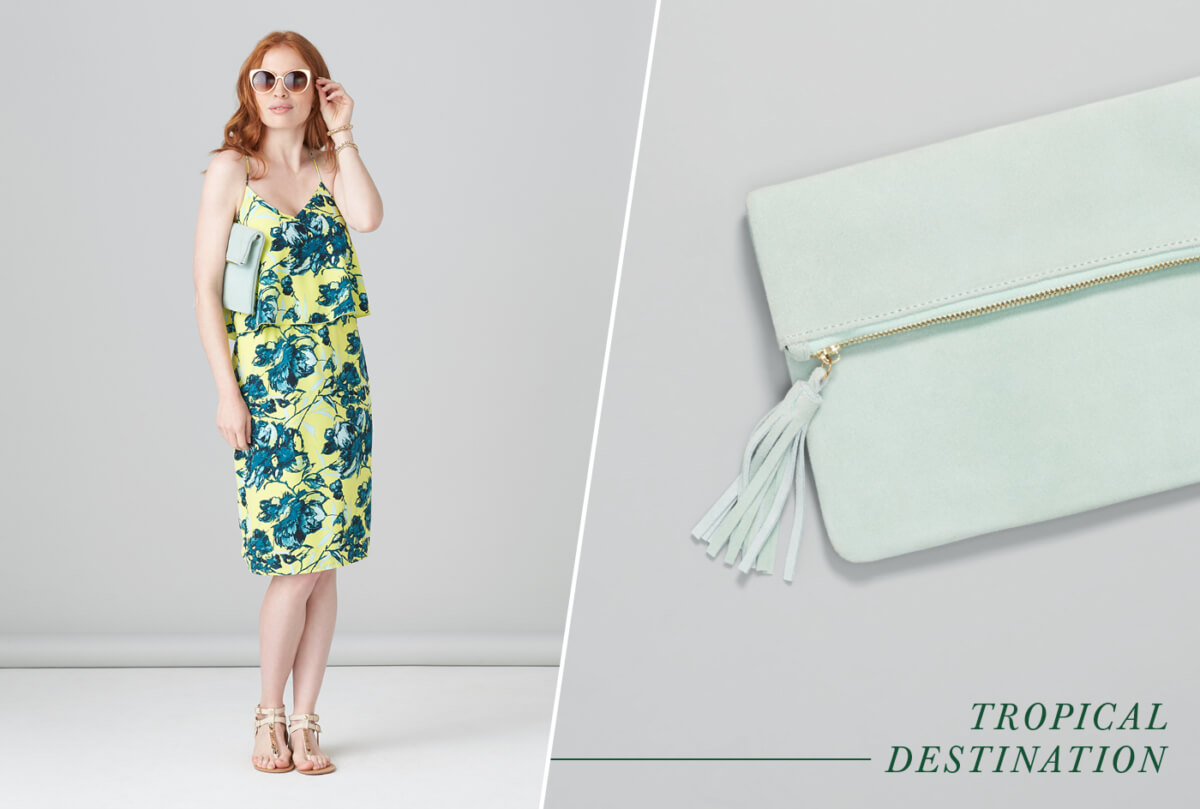 What to Wear to a Beach Wedding
Sea, sand, sun—the crème de la crème of summer weddings. Keep the vibe festive & fun with a printed flowy dress. Although beach events are more casual, a sexy summer shoe goes a long way. Opt for wedge sandals—the perfect hint of height—and leave your flip flops in the rental car.
Stylist Tip: Chic sunnies & sunscreen are a must for beach weddings. Layer on a lightweight shawl or a pretty linen scarf if you're concerned that a marine layer will roll in at sunset.
Do you have any upcoming weddings on the agenda? Schedule Fix and let your Stylist know!