From cropped moto styles perfect for petites to swinging hemlines to flatter your curves, we can't wait to wrap ourselves (and you!) in fall's new coats. Here are the 5 most popular silhouettes this season, plus tips to help you determine which ones are best for you.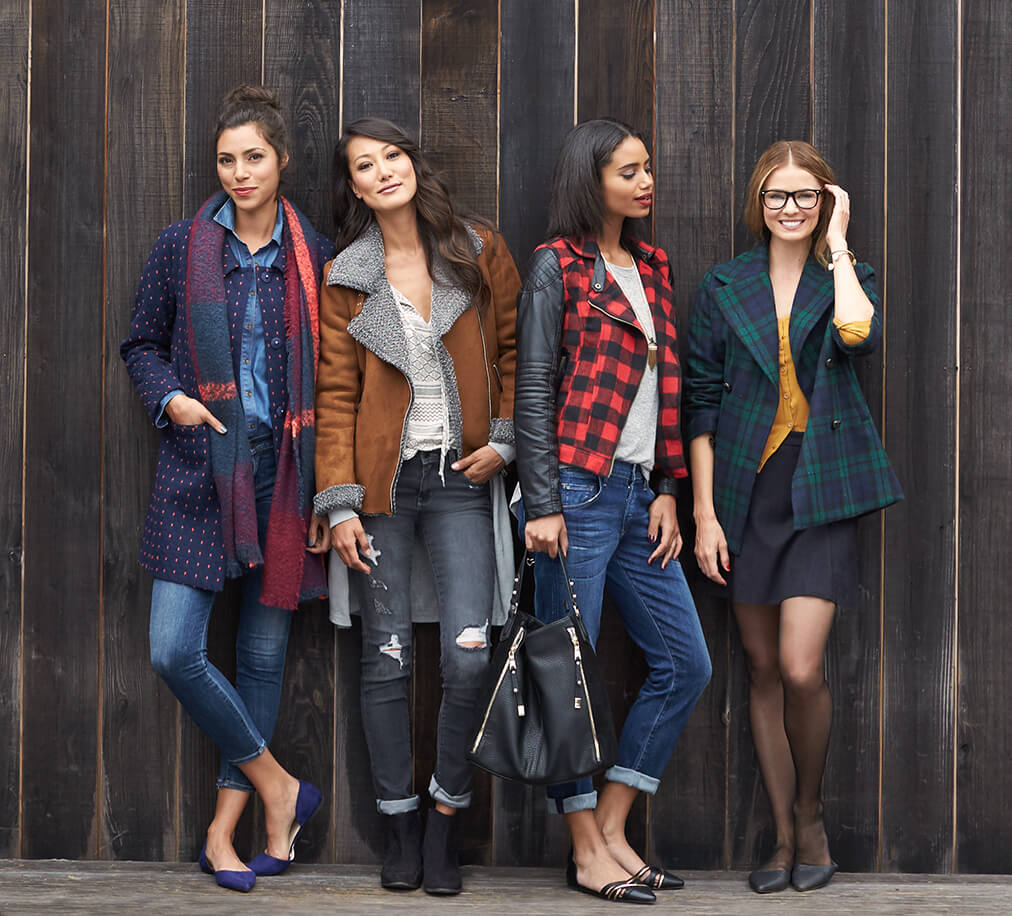 MINIMAL CAR COAT
What It Is: The modern car coat breaks out from behind the wheel. This sophisticated silhouette is all sleek lines, slim structure & minimalism perfection—just right for the city street.
Why We Love It: With few embellishments (besides a front zipper!), this updated coat is directly borrowed from the boys, but 100% feminine.
Body Type Tip: The simple, flat front (read: no collar & no lapels) is perfect if you're busty. There's no extra fabric to add weight up top, and the simple front will allow you to layer sans fear of too much bulk.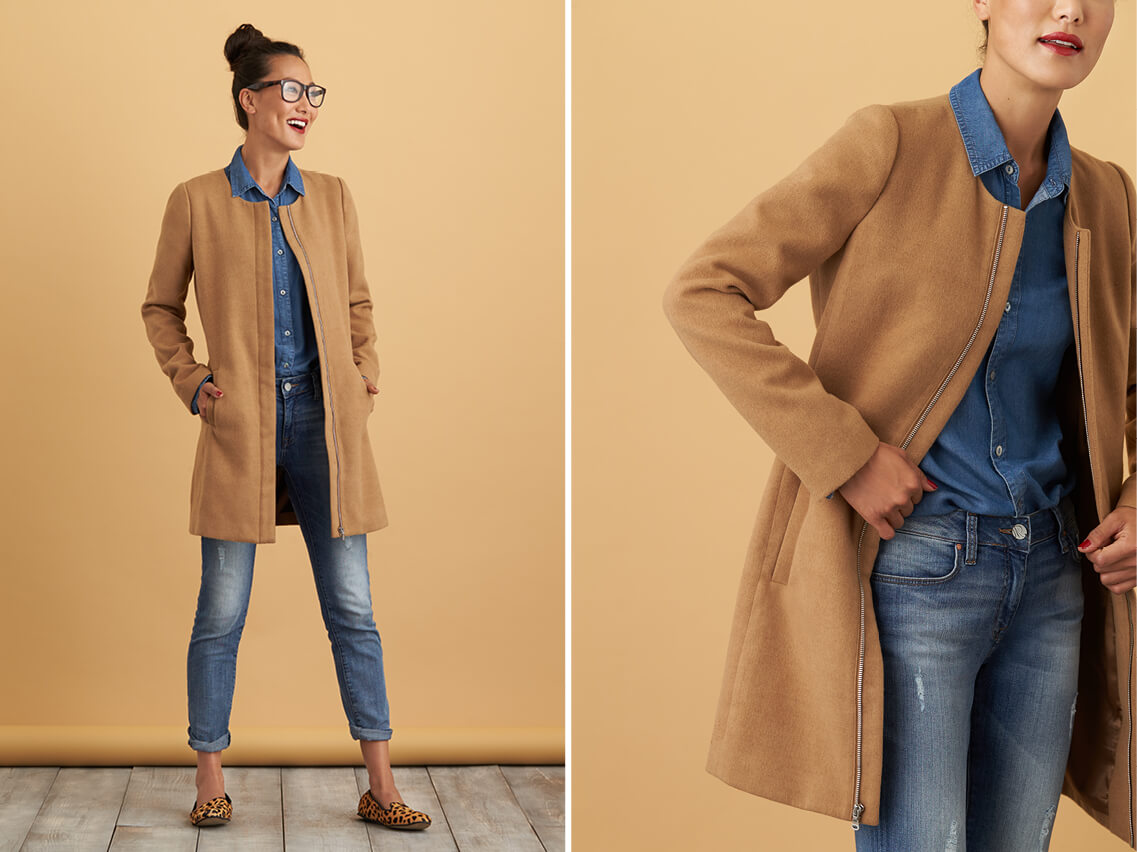 OVERSIZED PEACOAT
What It Is: The classic peacoat gets an impact injection this fall with a looser, more oversized shape.
Why We Love It: There is nothing more effortlessly stylish than an oversized statement coat with a dramatic lapel and of-the-moment details like faux leather. Try one in a dark brown if you're feeling rebellious—it's just as versatile as black with a rich, chocolatey twist.
Body Type Tip: This is for the slim, tall ladies out there. Its oversized shape will drape perfectly over your leaner physique. Beware if you're petite, as this will overwhelm your frame!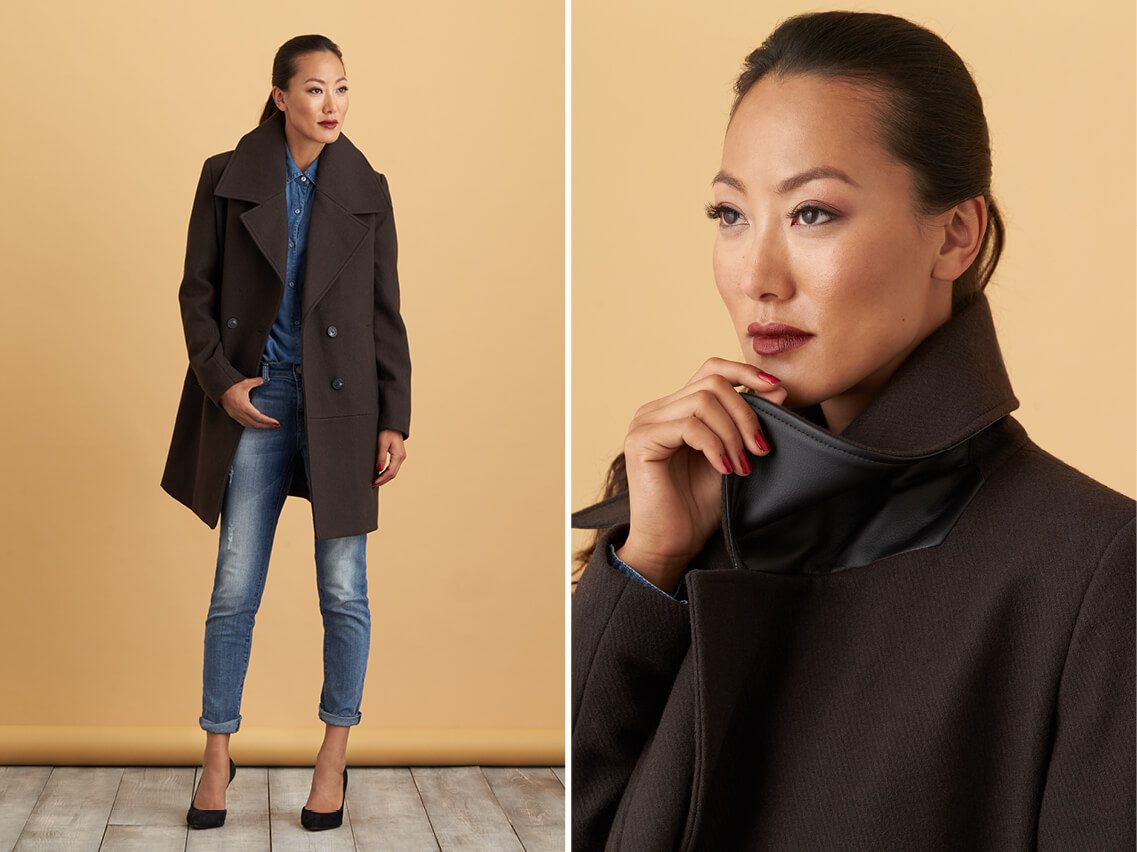 MODERN PEACOAT
What It Is: A timeless style with modern sensibilities, but the same flattering fit.
Why We Love It: This fall, the peacoat comes in an updated version of its more classic, double-breasted seafaring friend. We love this version with its sleeker, single-breasted shape & ready-for-pumpkin-spice-season burnt orange color.
Body Type Tip: This coat is ideal for most body types, but, in particular, the hourglass. The natural curves of this coat and nipped-in waistline draw attention to your best assets.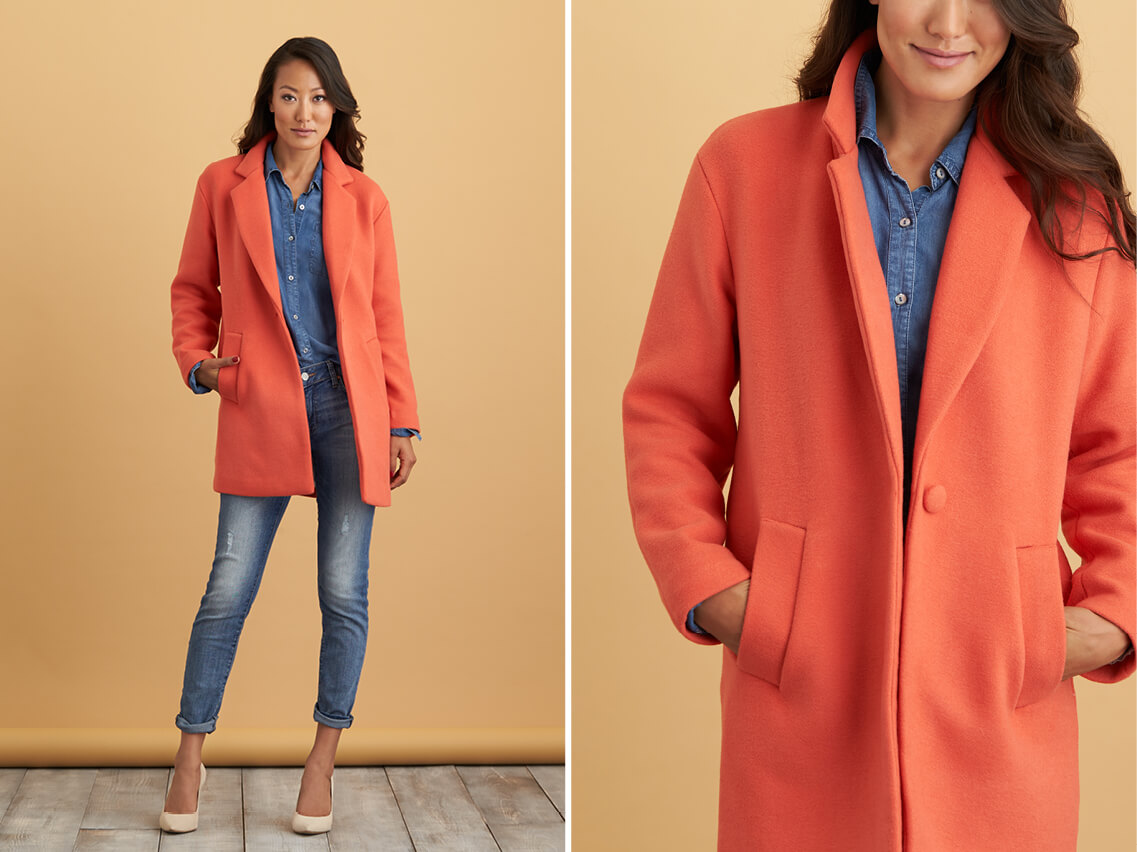 CROPPED MOTO
What It Is: The moto jacket traditionally hits just past the hips & has a boxy silhouette with edgy details.
Why We Love It: This season, we spy a more feminine version of this style once reserved for Harley-loving ladies—funnel necks replace angular collars & leather (real or faux!) is found only in the details. Ask your Stylist for moto-lite in a fall neutral if you're not ready to go full biker babe.
Body Type Tip: Petites have met their match! A cropped jacket is perfect for your smaller stature & won't overwhelm you.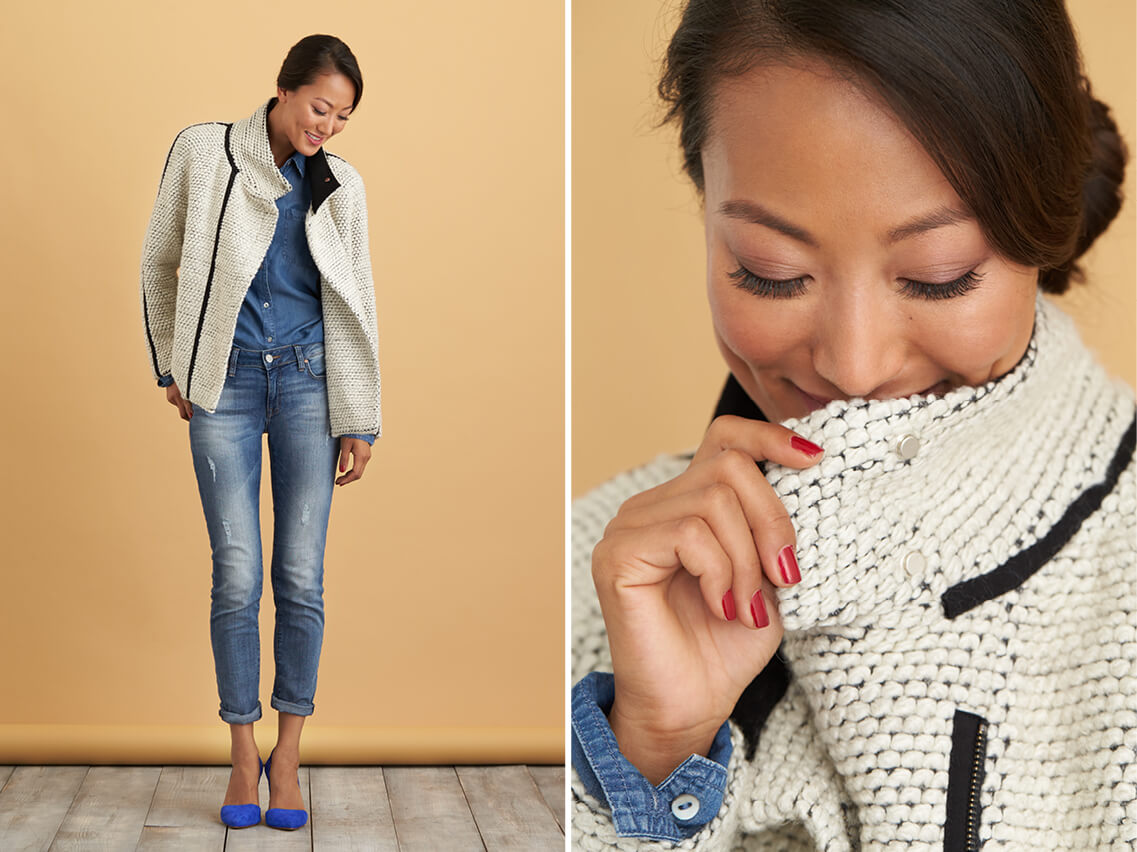 ASYMMETRICAL ONE-BUTTON COAT
What It Is: This roll-collar, asymmetrical coat has an almost cape-like drape, but with full sleeves & a one-button closure to add structure.
Why We Love It: An oh-so-cozy silhouette, this draped coat feels like a blanket (but doesn't look like one!) & has touches of modernism like a roll-collar & asymmetrical hem.
Body Type Tip: We think this is an easy go-to for all body types, but especially if you're looking to hide your middle. The diagonal opening will narrow your shape, plus volume up top is the perfect accompaniment to skinny jeans to balance your proportions.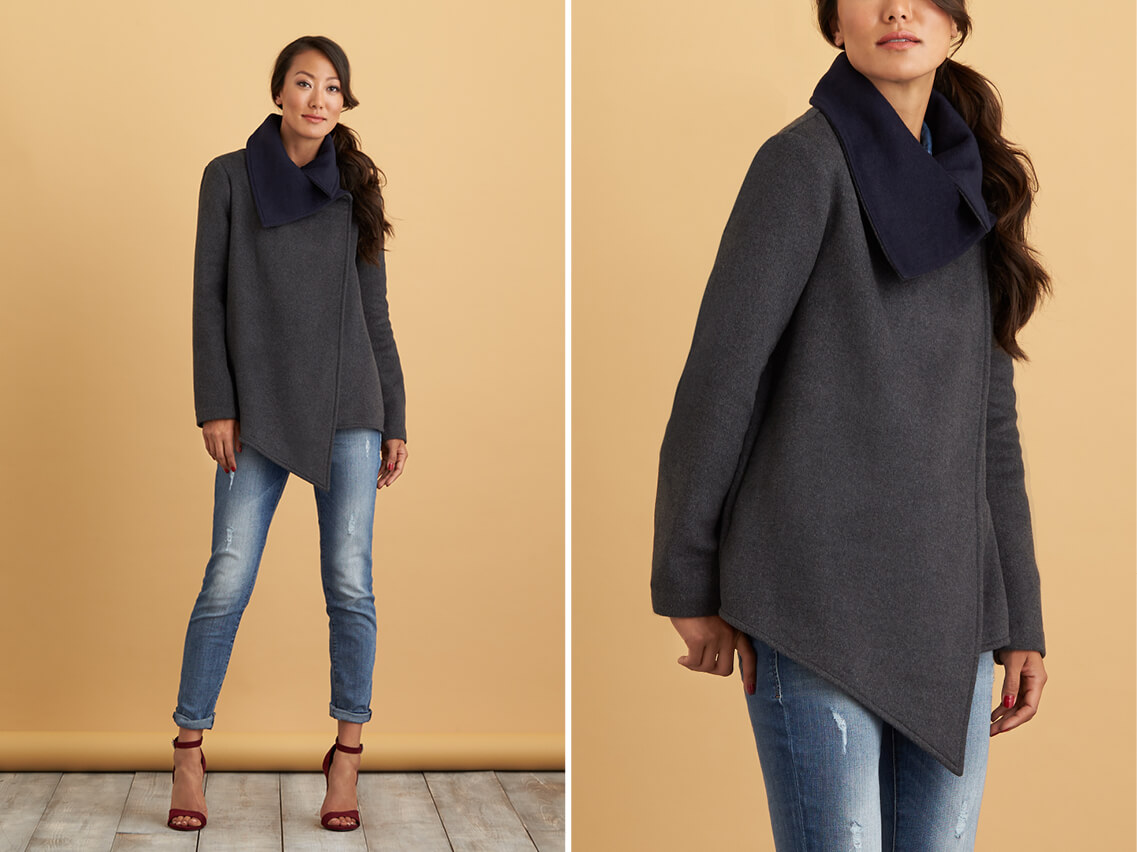 What coat style are you loving for fall? Schedule a Fix & tell your Stylist which silhouette best matches your shape!