Black jeans are the fashion-forward finisher in your denim collection. The dark neutral wash makes them a fresh alternative to your classic blue and navy staples with just as many pairing options. Now that you've added them to your rotation, you'll find there's a ton of options for your jeans to create a cool, casual vibe any time of the year. 
Read on for what to pair with your black jeans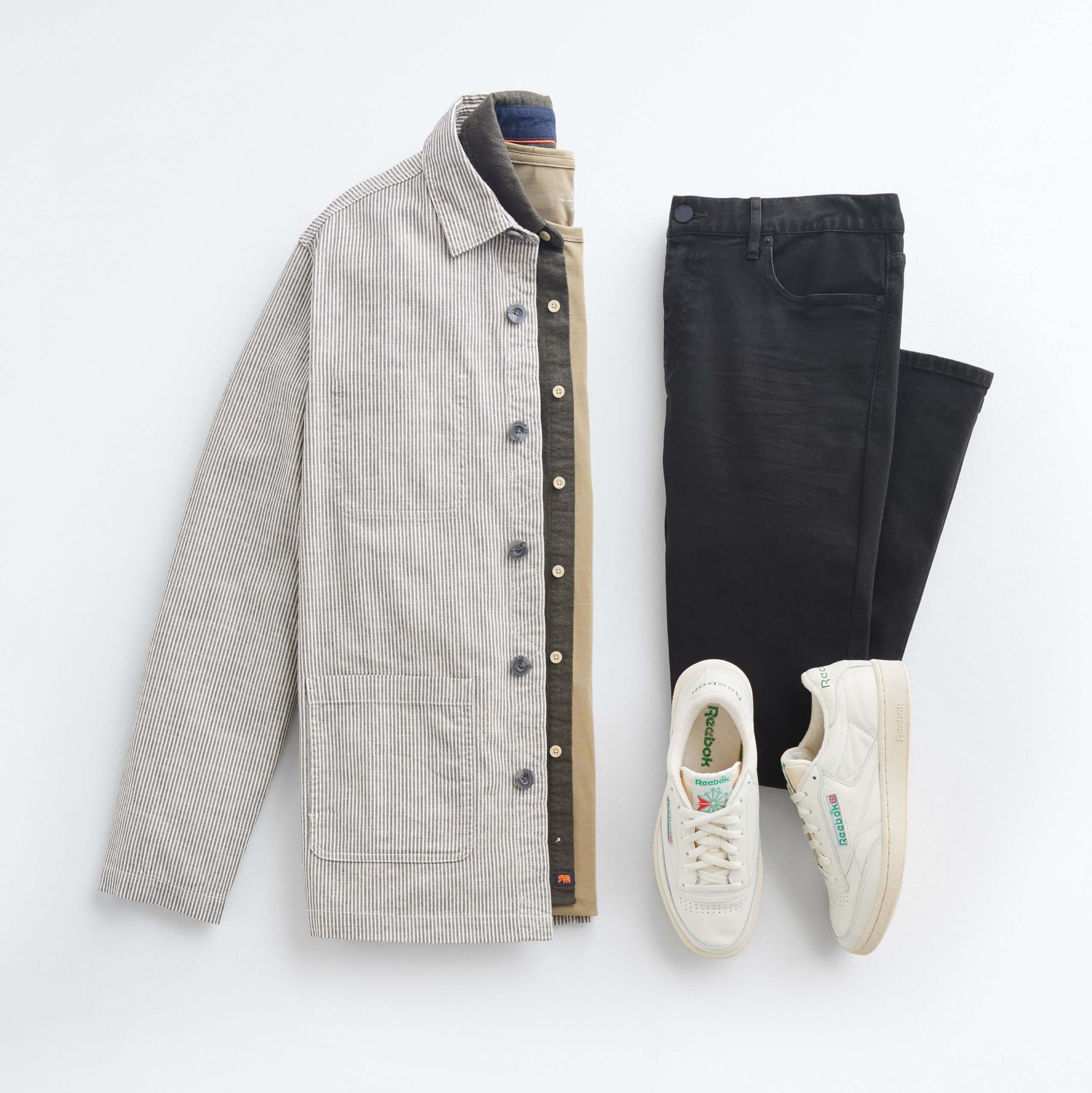 Wear Black Jeans with Neutrals
Neutrals always work with other neutrals, so feel confident in pairing your black jeans with white, grey, cream and navy and button-ups. Grey and white shirts create a clean combo, while a monochromatic black shirt and jeans pairing adds subtle contemporary edge. And yes, if you're wondering—you can wear brown with black.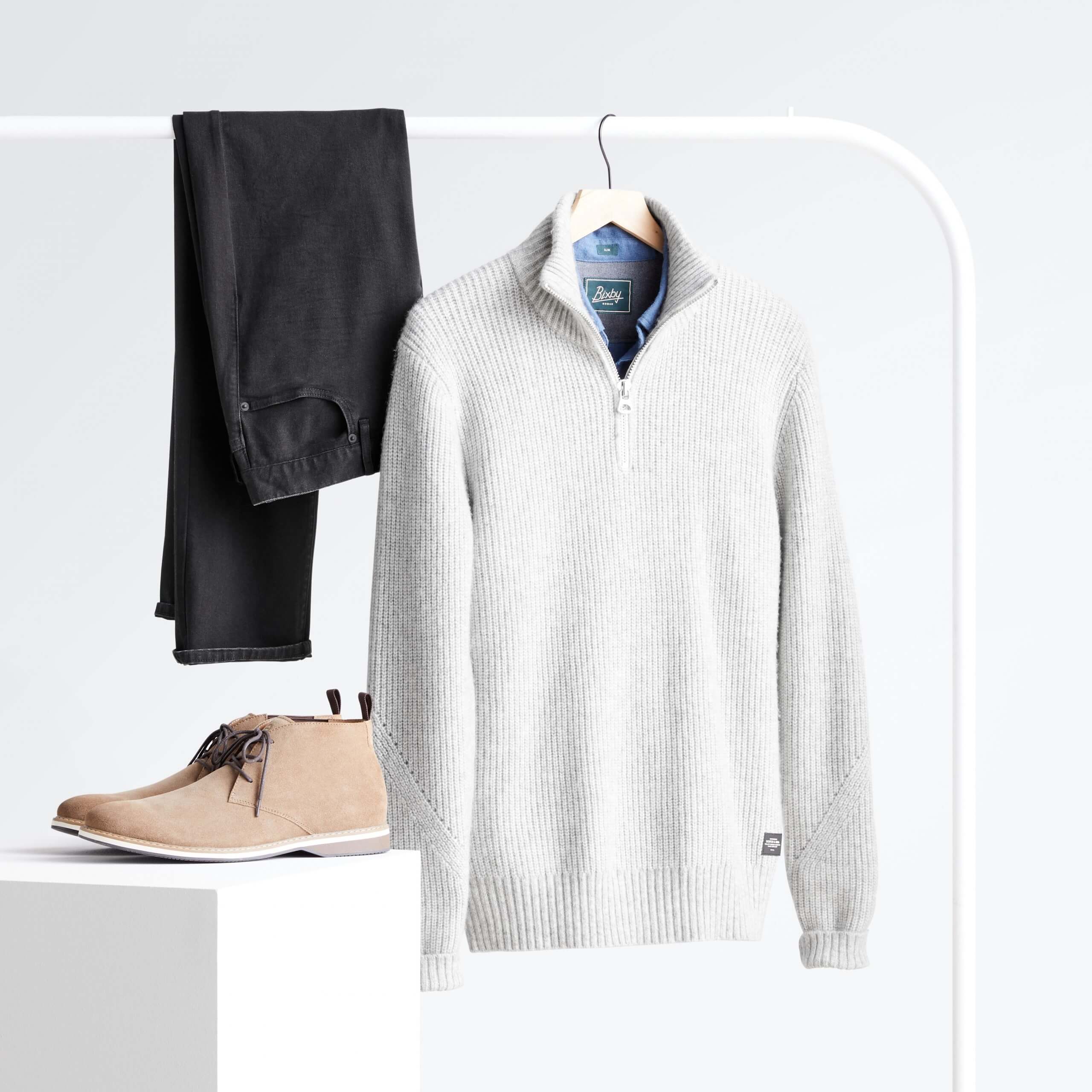 Wear Black Jeans with a Textured Sweater or Printed Shirt
Stay warm in cold weather with a wool or cashmere sweater. Keep it casual with a hooded sweater, or dress up those black jeans with a cashmere V-neck over a button-up. A conversational print shirt can jazz up your neutral black jeans as well. Swap out your dot prints for a mini critter print (bears and foxes are our winter faves) or opt for a seasonal ditzy floral.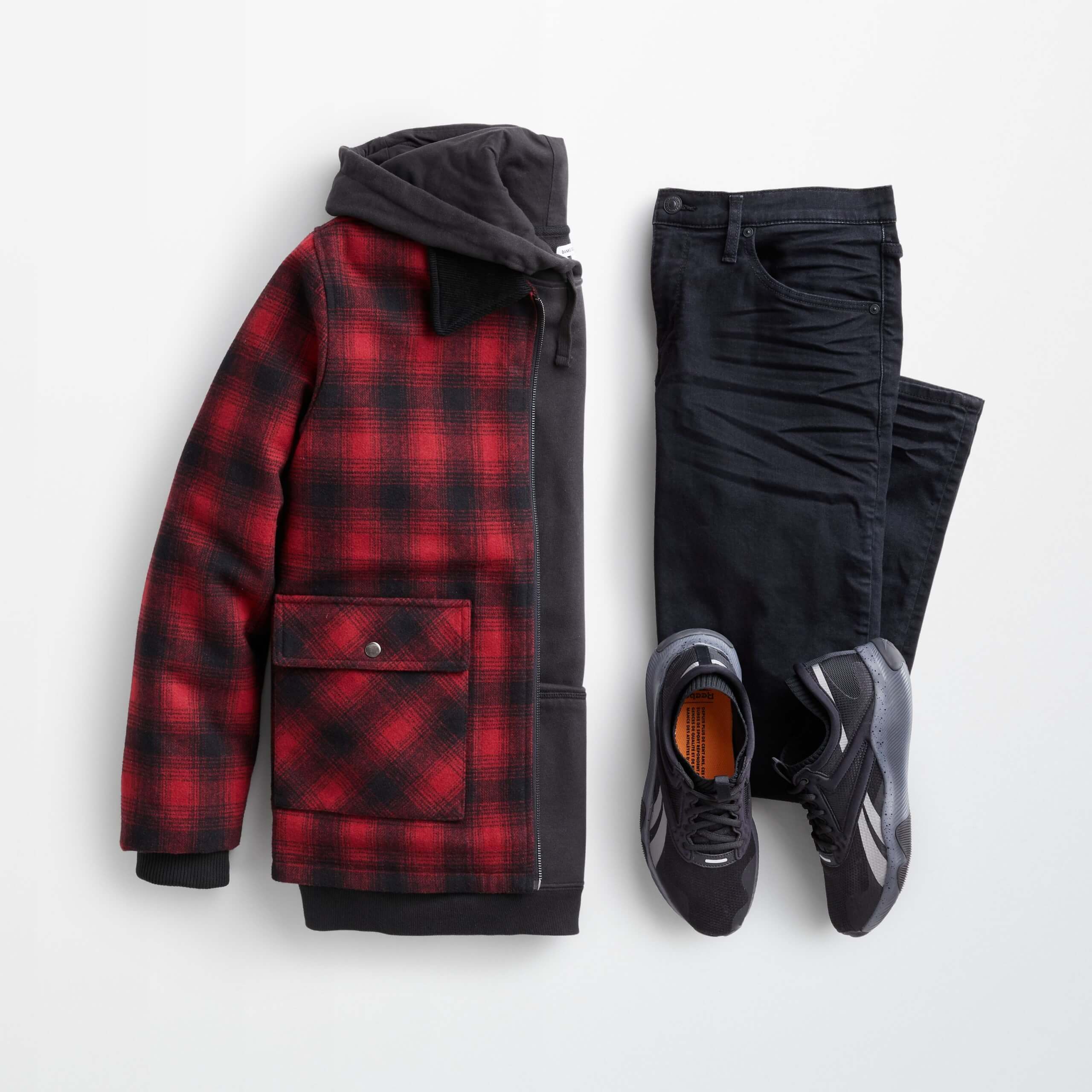 Try Black Jeans with Pretty Much Any Jacket
Layering options are limitless for your black jeans, so don't be afraid to step out of the box and try something new. Go denim-on-denim with a blue or grey jean jacket or pair tees with a zip hoodie, puffer jacket or quilted vest for laid-back layering. Bomber, moto or leather jackets keep that contemporary vibe, while car coats and pea coats lend a polished finish to your outfit.
One more tip: Don't forget about your socks! Your socks should usually match your jeans or pants rather than your shoes, so opt for a black or dark grey sock to start. For a fresh take, try bolder hues or printed socks round out your look with style.
Round out your denim collection with a pair of black jeans. Whether you want a skinny, straight or relaxed silhouette, take your style quiz to get started. Let your expert stylist know you are looking for a pair of these neutral jeans or pants. Our expert stylists are here to help and will send you five curated styles to try. Shipping and returns are on us, so it's always hassle-free.