Read on for the rundown on all things festival.
What to Wear to a Festival?
The first order of business is to decide what type of festival to attend. There are huge festivals in California, Chicago, Tennessee, New York and England—just to name a few places—and each has its own vibe. The cultural experience is a large part of the attraction: dressing up in themed looks, meeting new people, viewing art installations, joining in on headphone dance parties—the list goes on. And then there's the bonding over music, from big-name acts to up-and-coming artists—usually over an entire weekend.
Men's Festival Clothing by Style
You might be asking, what constitutes festival clothing? You've either seen the photos or actually attended an event and viewed the organized chaos in person, so you might be thinking: gaudy, loud and not enough coverage. But it doesn't have to look this way—at all. If you're in the sun, summer-ready clothes you would normally wear will suffice, and you can turn that look up a notch if you want to stand out. For cold weather and rain, again, wearing what you would normally is your best bet for feeling comfortable, looking well-dressed and braving the elements. You can always toss in a few pieces of flair to vary it up a bit.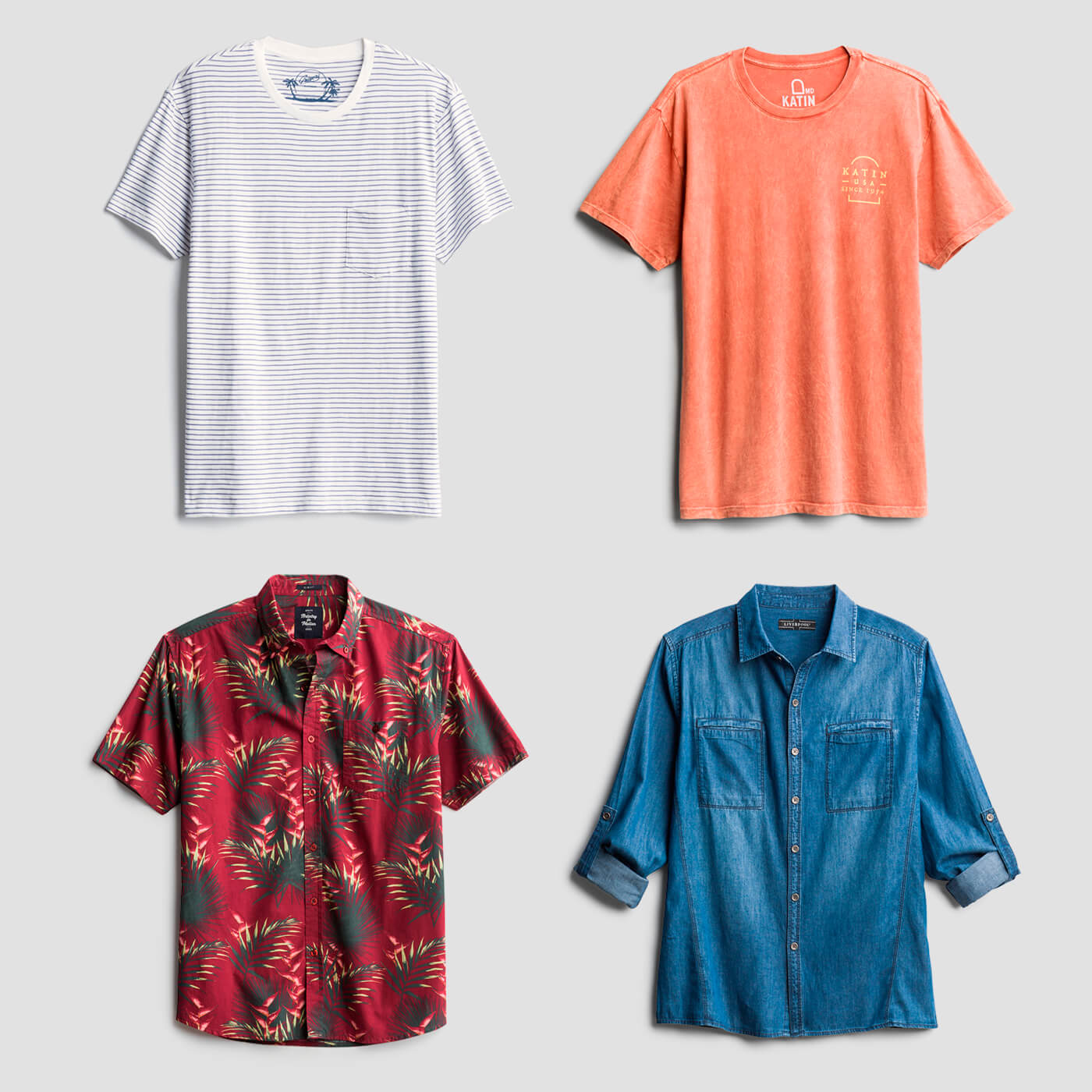 Men's Festival Shirts
Always aim for comfort since you're going to be out all day, night or both. Your favorite T-shirt style in a bright color or pattern will keep you cool if it's warm or if you're crammed in the front row next to other people. For something a little more polished but still laid back, opt for a button-up chambray shirt or bold print. This type of shirt shouldn't stick to your skin if it's the right fit, and will allow in those much-needed breezes. Chilly at night? Double-up with a T-shirt and a long-sleeve button-down over it. You can tie the long-sleeve shirt around your waist during the day for a respectable 90s throwback look.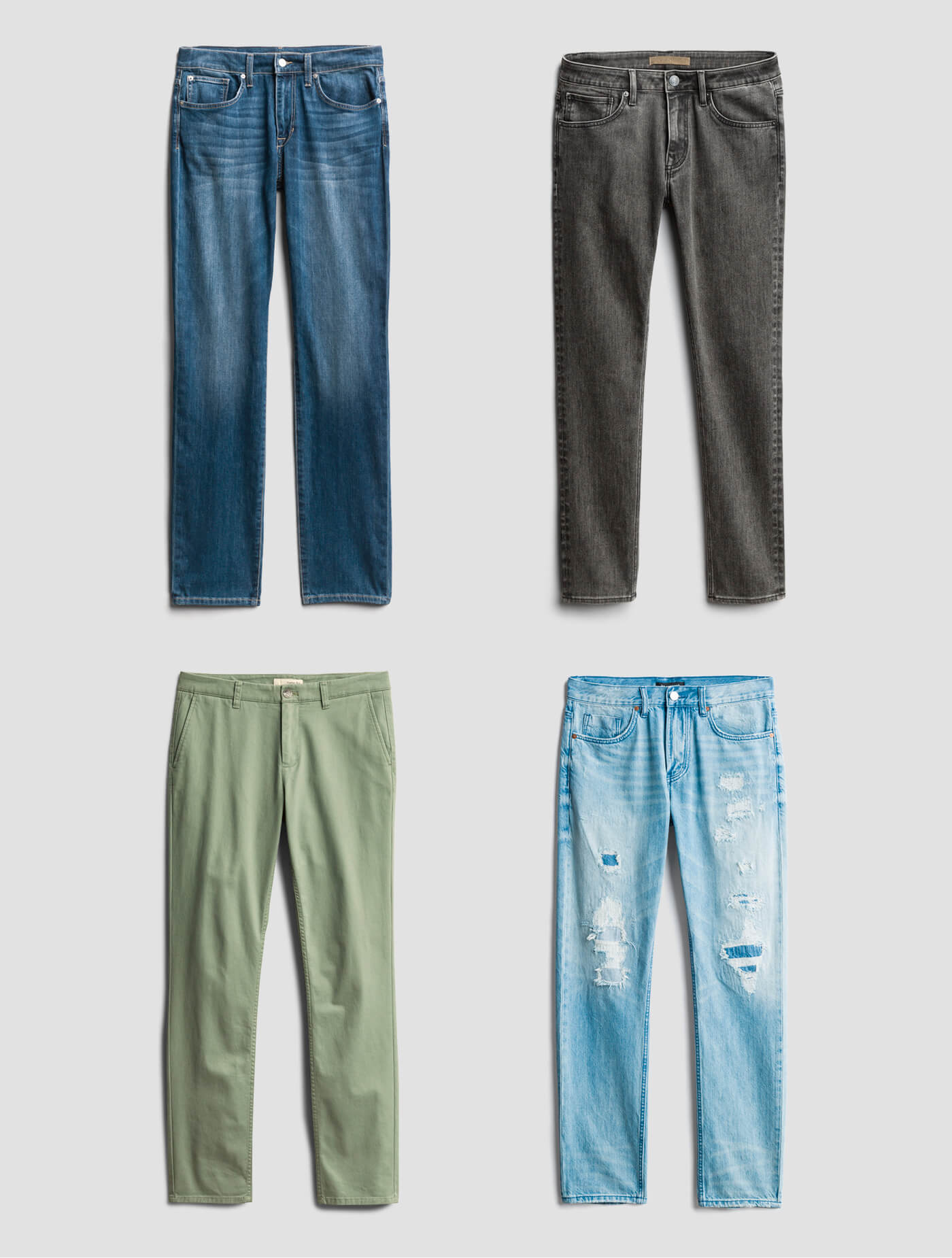 Men's Festival Pants
Denim is a staple at every festival, from light washed and ripped (if you opt for this, don't go too heavy on the tears—they should still resemble jeans) to dark and rugged. You can wear anything on top (see above), and the chance of it looking good together is in your favor, plus jeans will protect your legs from bugs, grass, mud and drops in temperature. The same goes for pants. Chinos or casual trousers are comfortable and add that extra dapper vibe when you want to flex your good taste.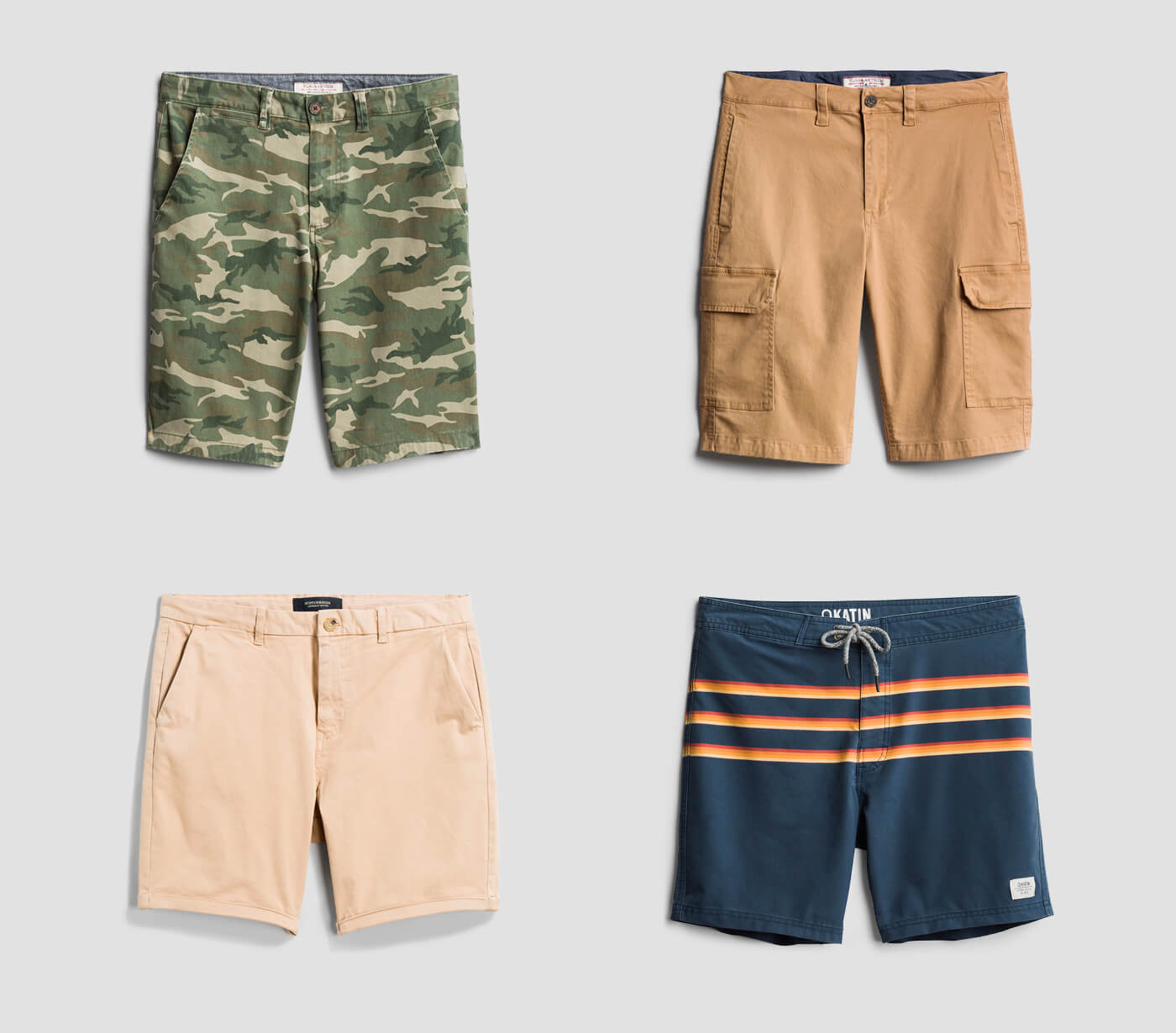 Men's Festival Shorts
Shorts are a no-fail option for those blazing hot, sun-with-no-shade festivals. This can be your moment to go beyond the everyday norm and get bold with colors and patterns. If you know you're going from the show to the pool, or vice-versa, opt for a pair of board shorts that look more beach-goer than lifeguard. The cargo short is always a favorite since its pockets will keep you hands-free, and chino shorts can either be refined in a classic khaki shade or street-style inspired in camo.

Men's Festival Shoes
Shoes can make or break every outfit. This is especially true at an event where it appears as if everyone just threw something on, even though they mostly likely didn't. Definitely go for comfort since you'll be standing, dancing and walking—for hours. Sneakers are festival heroes—everything from retro running styles to slip-ons to bright lace-ups will keep you focused on having a good time, instead of trying to find the nearest bench. Boots are another festival staple since they look the part and can endure the elements. Just make sure they're broken in before you go.
What to Wear Based on Venue
The destination will play a large part in deciding what to wear. You want to be chillin' comfortably as you take in the sights and sounds, so prepare in advance. Here are the things you should be thinking about.
What to wear to an outdoor concert?
Will it be chilly or freezing? Bring a lightweight layer like a denim jacket, hoodie or techy windbreaker (they're moving into the athleisure world, so it won't feel out of place) for those mid 60 temps and light breezes at night. A field jacket or a parka (think city, not snow) will be better suited for those really cold nights and will keep your look in check. Add a colorful beanie for extra warmth.
What to wear to an indoor concert?
If you're parked close (or taking a taxi) and you know you're going to be moving a lot (dancing, walking around), bring a light jacket or long-sleeve shirt to get you to and from the venue. You can tie it around your waist or shoulders during the performance. If you're leading with a style moment, a leather moto jacket or bomber will make a statement and keep you covered. Just stick to the sides or back of the place so you don't overheat.
Festival Outfits based on Weather
There are certain festivals that are known for their muddy landscape or sandstorms in dry heat. Do your research—you'll be happy you did when you're one of the few prepared when mother nature takes her turn on stage. Get a rundown of what to wear by season, including the weather.
Summer Festival Outfits
No doubt, it's hot out. Prepare with breathable clothes such as cotton or linen button-down shirts and chino shorts, soft-washed T-shirts and light-washed jeans rolled up at the cuffs. Any long-sleeve shirts (T-shirts or otherwise) should allow for air flow without being too billowy. Don't forget the necessary accessories: wide-brim hats in neutral shades, bucket hats in fun prints or colors, sunglasses (of course) and a bandana for unexpected dust ups (from actual dust or smoke).
Winter Festival Outfits
It could be windy, rainy, muddy or a combination of all three. Gear up in sleek water-resistant outerwear such as waxed canvas jackets and outdoor-ready windbreakers. Pack in the heat with breathable layering pieces such as chambray shirts, long-sleeve thermals and merino sweaters. Jeans are a good option for keeping your lower extremities warm and dry, especially if your coat or jacket is a little longer than your waist. Finish every look with a good, sturdy pair of boots to keep the weather out and keep you upright in the sludge.
[slideshow_deploy id='8439′]
Men's Festival Outfit Inspiration
Festival season is easy to master by mixing what you normally wear with a few bolder choices and preparing for the weather and landscape conditions with reliable picks that look just as good as they protect. With that in mind, these outfit ideas show different ways to put together a style-filled weekend. There's something for everyone, and your Stylist can get you exactly what you want or help you decide the look you're going for.
Now that you've got the details on festival wear, are you ready to create your concert look? Take your style quiz, order a Fix and ask your expert stylist for gear to rock at your next festival or concert weekend. Try on everything in the comfort of your home. Keep what you like and send back the rest. Shipping and returns are always free. It's just that simple.