See what you should save and splurge on.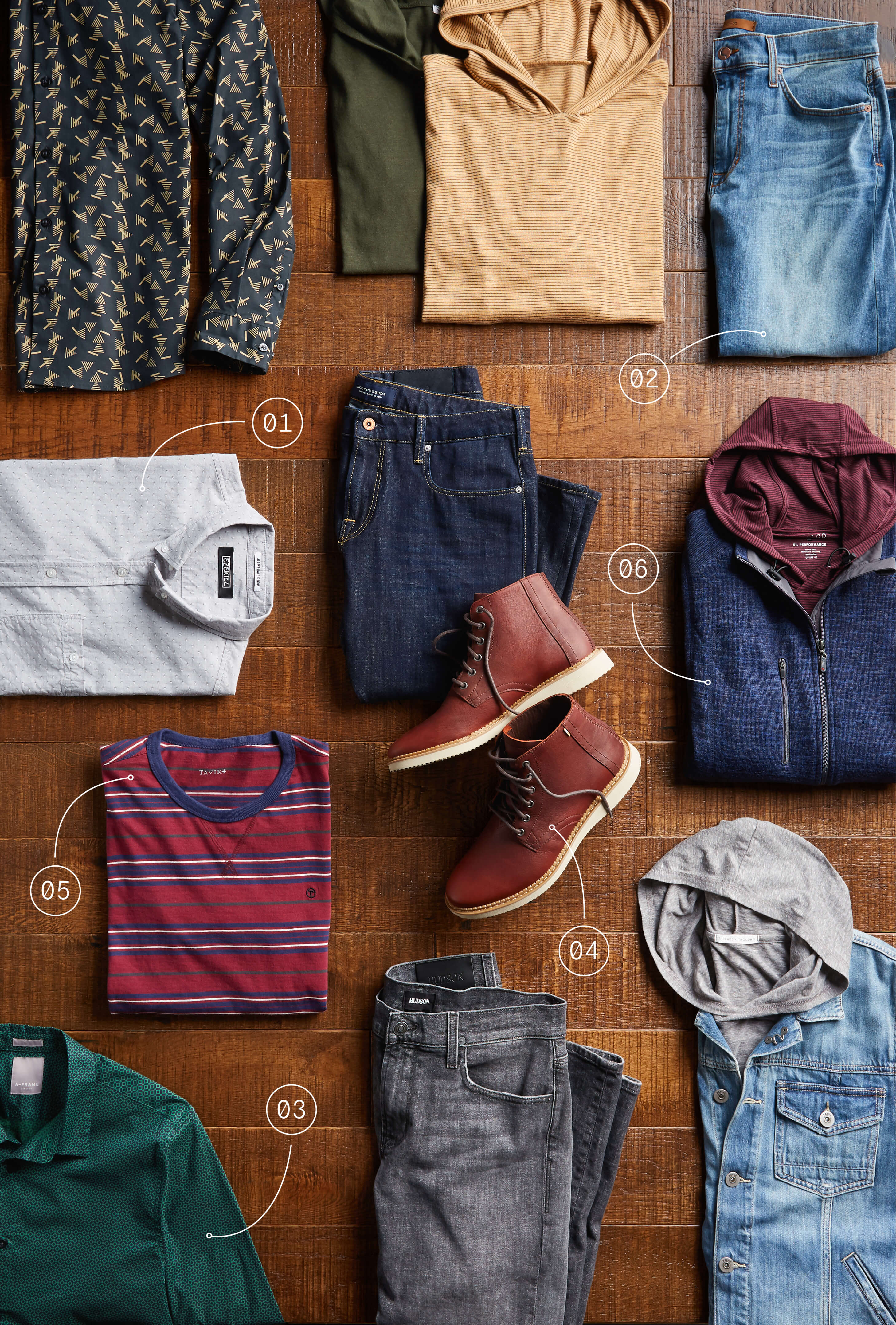 1. 
Dress Shirts
The verdict: Splurge 
Tailoring details, fit and fabrication all combine to make a quality dress shirt worth the splurge. Whether you go more formal with a dress pant and blazer or keep it casual with dark-wash denim, you'll looked polished and put together.
2. 
Premium Denim
The verdict: Splurge 
When it comes to jeans, you get what you pay for. Premium jeans are carefully crafted using quality denim fabric and authentic-looking washes. Most importantly, you get a great fit that stays that way and accents your best assets–no bagging, sagging and stretching out. Same goes for a premium denim shirt. Splurge on this staple, and you'll have it for years to come.
3. Trendy Prints
The verdict: Save
Shirt styles change constantly. Colors that are popular one season are out the next. Pick a few styles and patterns and mix and match them with what you already have in your closet. It's an easy way to update your style without blowing your budget.
4.
Sturdy Boots 
The verdict: Splurge 
They say you can tell a lot about a man by the shoes he wears. A quality pair of shoes or boots will take you far–literally. Thanks to the well-designed arch support and extra cushioning in higher end brands, you can say goodbye to blisters and calluses. Luxury materials, such as high-grade leather last longer, look better and can elevate the rest of your look. Yes, these fine soles are worth the splurge.
5. Short Sleeve Knit Shirts
The verdict: Save 
These easy-going, everyday basics come in a variety of colors, patterns and comfy styles. Since they tend to be wardrobe staples that can go easily from one season to the next, you really shouldn't have to spend a lot to buy a high-quality knit shirt.
6. 
Outerwear
The verdict: Splurge
Outerwear with built-in functionality (think zippered vents, breathable, water-wicking materials, handy hoods) will give you more bang for your buck, but you may have to shell out more bucks than you would if you went with a less utilitarian version. Splurge, and you'll be able to handle whatever weather comes your way.
To get the perfect mix of high/low items in your Fix, be sure to update your Style Profile with your pricing preferences.