Check out these four fail-safe outfit ideas that prove you can protect yourself from the bite of winter and look good doing it.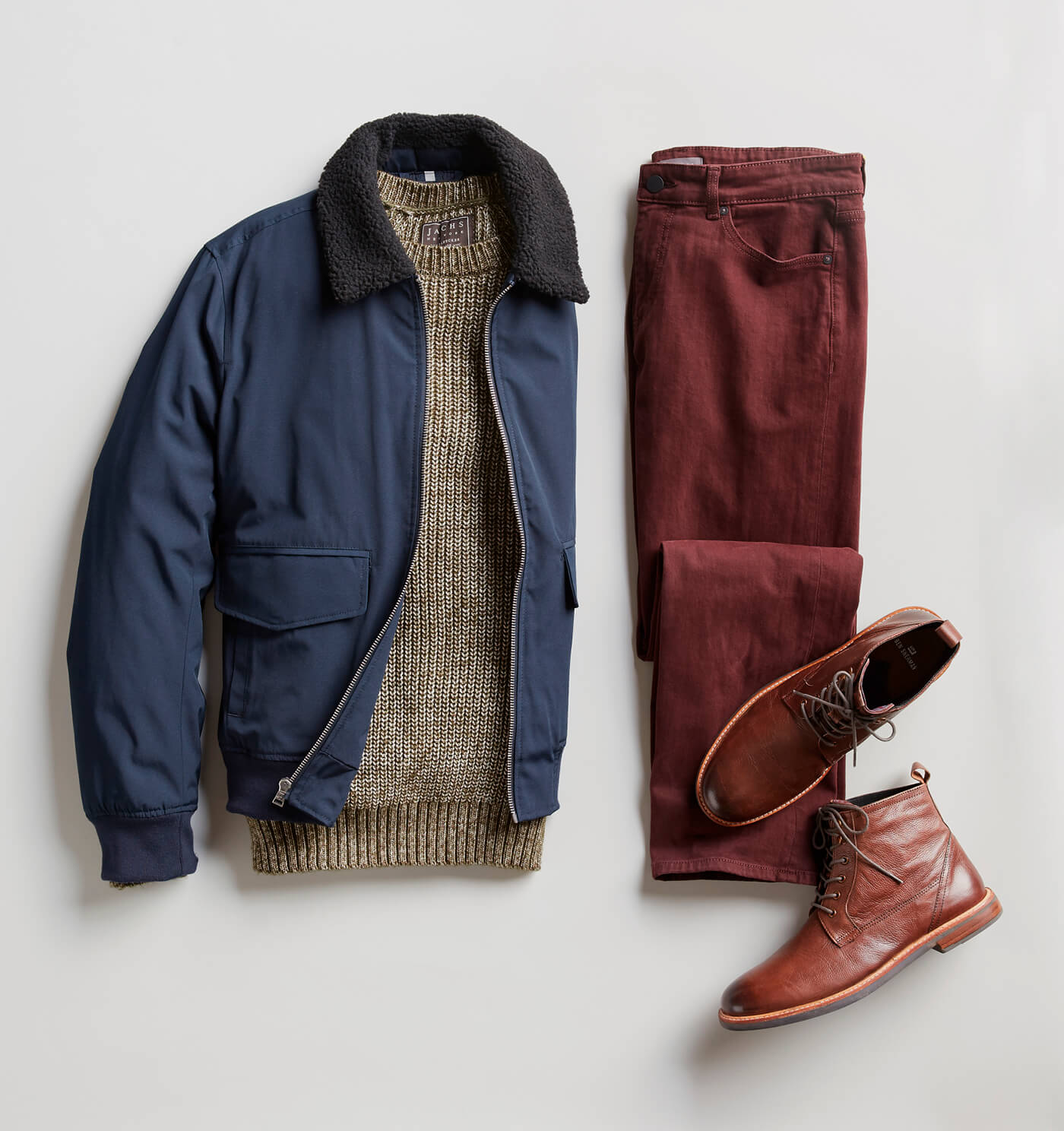 Bring the Heat
When the wind is on a rampage, that's your cue to take your basics up a notch. Pair a chunky sweater in an unexpected color with a slick bomber jacket to amp up the warmth and your style cred. Choose a bold, complementary shade in a pair of five-pocket pants and throw on some lace-up boots to keep your ankles warm. You'll brave the cold while nonchalantly flexing those sartorial instincts.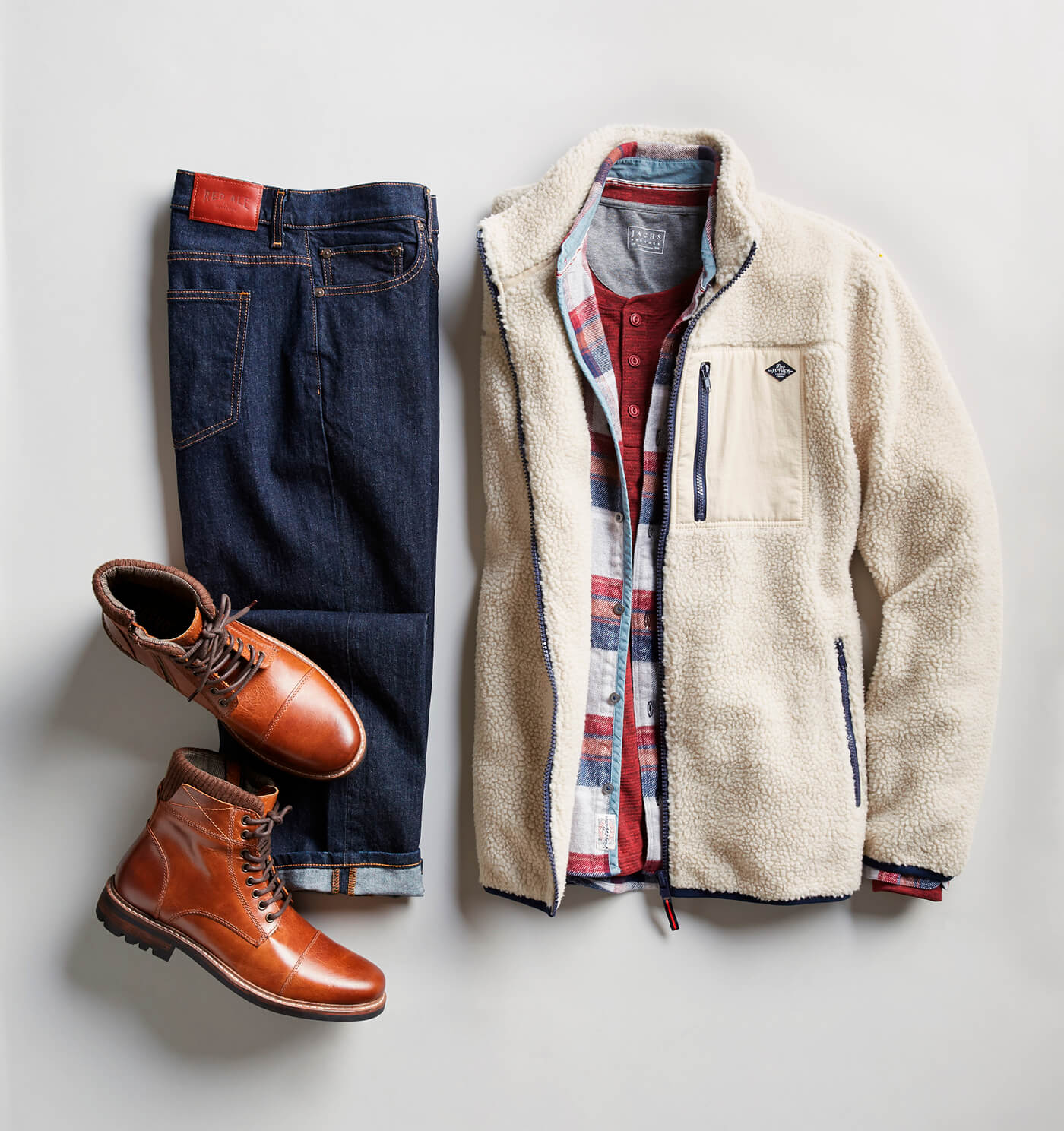 Get Rugged
The outdoorsy aesthetic works well in colder temperatures since it's inspired by the military and built around enduring extreme climates. Start with a fleece zip up, but don't let the fuzzy softness fool you—it will trap in heat. If it's extra frigid, double-up on trusty layers underneath and remember, a thermal henley will look great on its own if you go indoors and need to shed a few pieces. Dark jeans and lugged-sole boots balance out the lumberjack vibe.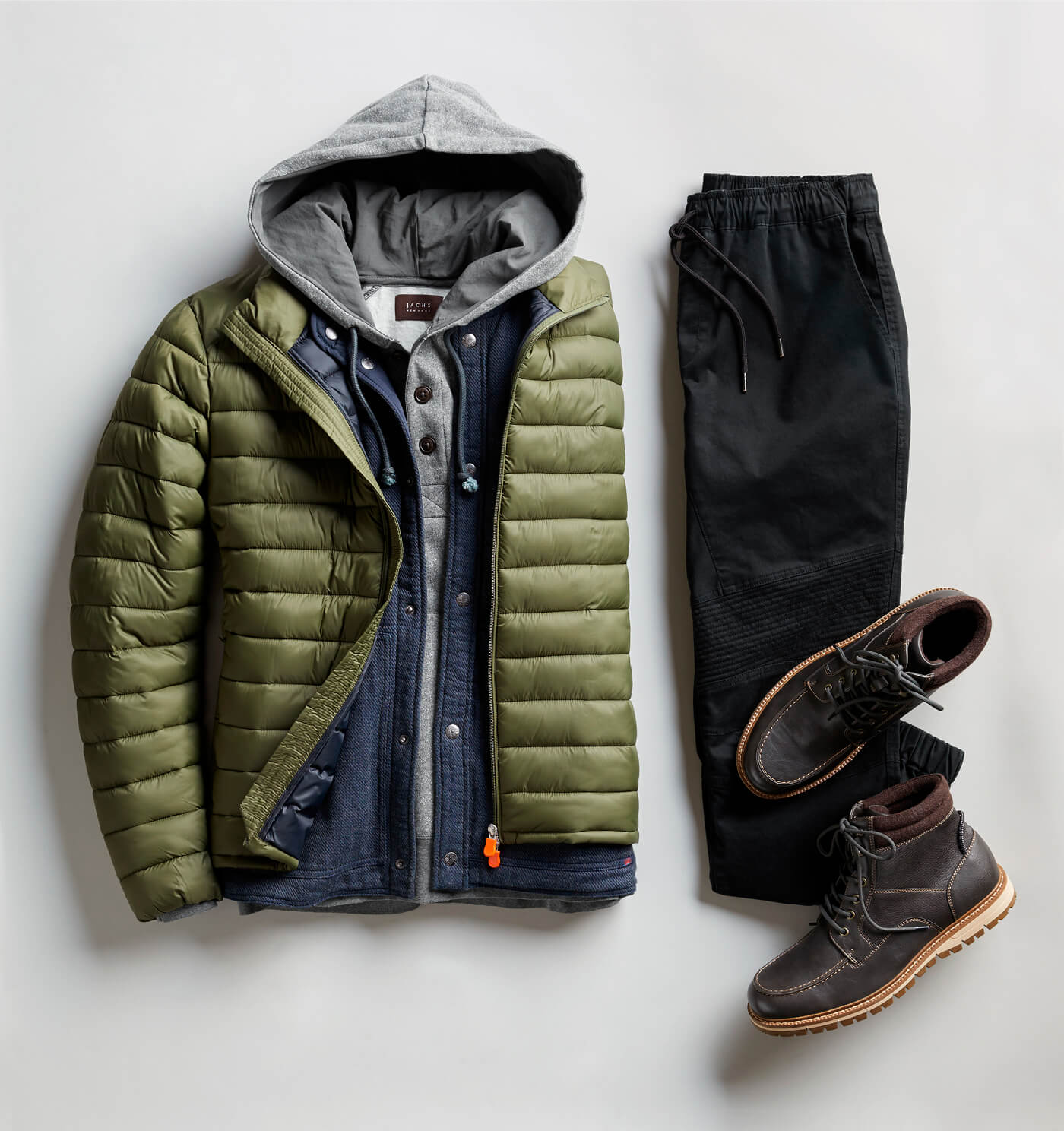 Athleisure It Up
With no signs of sporty-meets-tailored style slowing down, build your arsenal of functional, good-looking pieces that embody comfort. Layering is key—pile on your favorite staples and vary their colors and weights. Add hybrid sweatpants that hit the perfect length over a pair of mixed-media boots. You'll block the crisp air and look like you know a thing or two about combining street style with everyday life.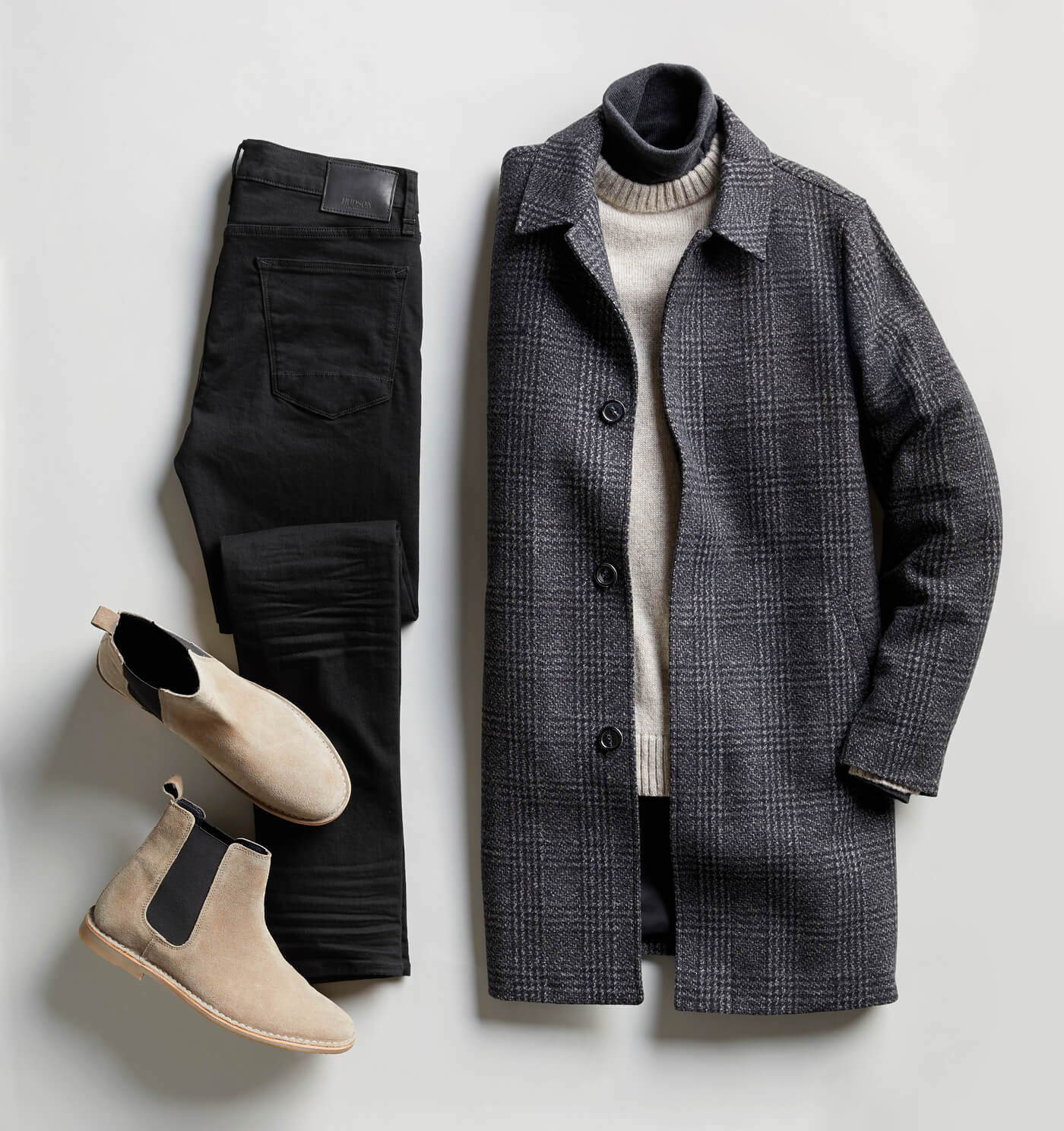 Dress To Impress
Hit up all those RSVPs (or even work days) in a well-dressed outfit that doesn't sacrifice style for warmth. Avoid looking too bulky by staggering the proper layers up top. It's next to arctic out there, so a sharp jacket will get a lot of well-deserved air time. Don't forget, length is a plus: longer outerwear, long-sleeves, a turtleneck—now is when small details count. Black jeans should always be invited to the party, since they appear more dressy, and a pair of sleek, slip-on boots are the ideal plus one.  
Are you ready to bring in the heat even in the thick of winter? We have an expert stylist ready to lend a hand for all things winter wardrobe. Take your style quiz and schedule a Fix. Try on the five curated pieces in the comfort of your home. Keep what you love and send back the rest. Shipping and returns are always free. It's that simple.