Yes, overalls are making a comeback and this time, it's not just for kids! This tomboy inspired fashion statement can be worn slouchy, fitted, flared, cropped or short this summer.
We're ready to buckle into a pair with these outfit combinations in mind: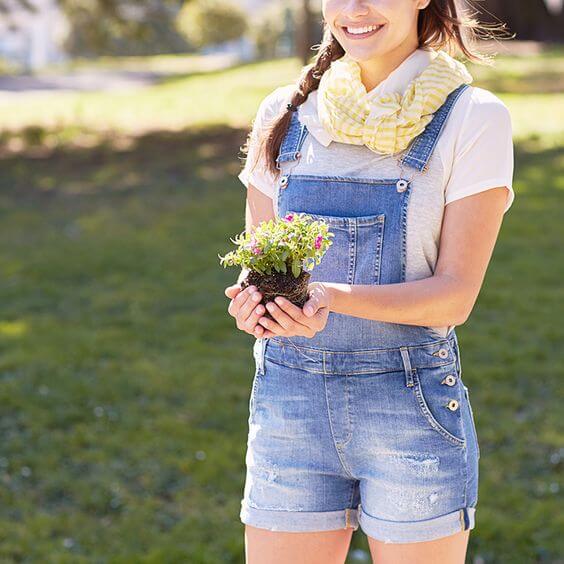 Overalls during the day: If you want your overalls to handle the hard knocks of summer fun, opt for a slouchy short overall that will give you plenty of flexibility for running around this summer. Opt for a light wash denim and pair it with your favorite tee with slip-on sneakers or sandals.
Overalls at the office: Take your overalls for a spin at the office with a classic button-up blouse and a pair of pumps. A black pair for a 9-to-5 will be your best bet here, as denim gives off a casual feel.
Overalls at night: Take the trend out for an evening test drive with a pair of fitted or flared overalls. This is the time where you'll really be able to play around with your layers, so try an off the shoulder top or a printed tank underneath.
Armed with these tips, your overalls will be your new summer go-to item!
—Elizabeth
What do you think? Share your own advice in the comments below!