Now that summer's in full swing, most of us are pulling out our favorite boyfriend jeans and letting our ankles breathe with a little cuff. The best way to execute the perfect cuff? This depends on a couple factors.
Here are three ways to cuff your jeans: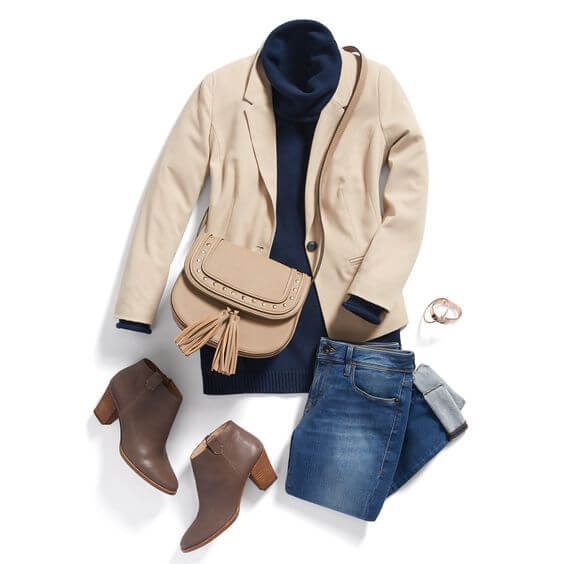 First, consider the length of your jeans. Not all are equal and some come pre-cropped while others boast full length. If they're long and wide at the bottom, one to two cuffs will go a long way to complement your leg line and get those ankles peeking out perfectly. Next, consider your own leg line and where your jeans hit on your leg without a cuff.
1. The Shallow Cuff
If your jeans are already slightly cropped and on the shorter side, one shallow cuff that simply turns up the hemline of your denim is probably all you need to get that effortless, cool-girl denim execution.
2. The Double Cuff
Sometimes, there's a pair of super-relaxed jeans with an abundance of material and width at the bottom hem. In this case, you can try out the double cuff. Take a single, wide cuff (about one and a half to two inches) and then add a cuff that staggers on top of the first cuff. Don't be concerned about getting the cuff even all the way around, the more haphazard and sloppy its done the more effortless and cool it looks.
3. The Rolled Cuff
If you're in the mood for something a little less structured, try the roll cuff. Start by taking the hem of your jeans and rolling them up, in either small rolls about a half inch tall or try rolling the cuff into 2-inch strips.
The bottom line is you'll do best by experimenting and getting the cuff to feel right on your leg line. Happy cuffing!
—Jennifer
What are your thoughts? Tell us in the comments below!