Rompers and jumpsuits may be the grown-up version of a onesie, but pack a high-fashion punch while being beyond easy to wear. Rompers also work wonders when it comes to concealing your less-favorable areas like your midsection.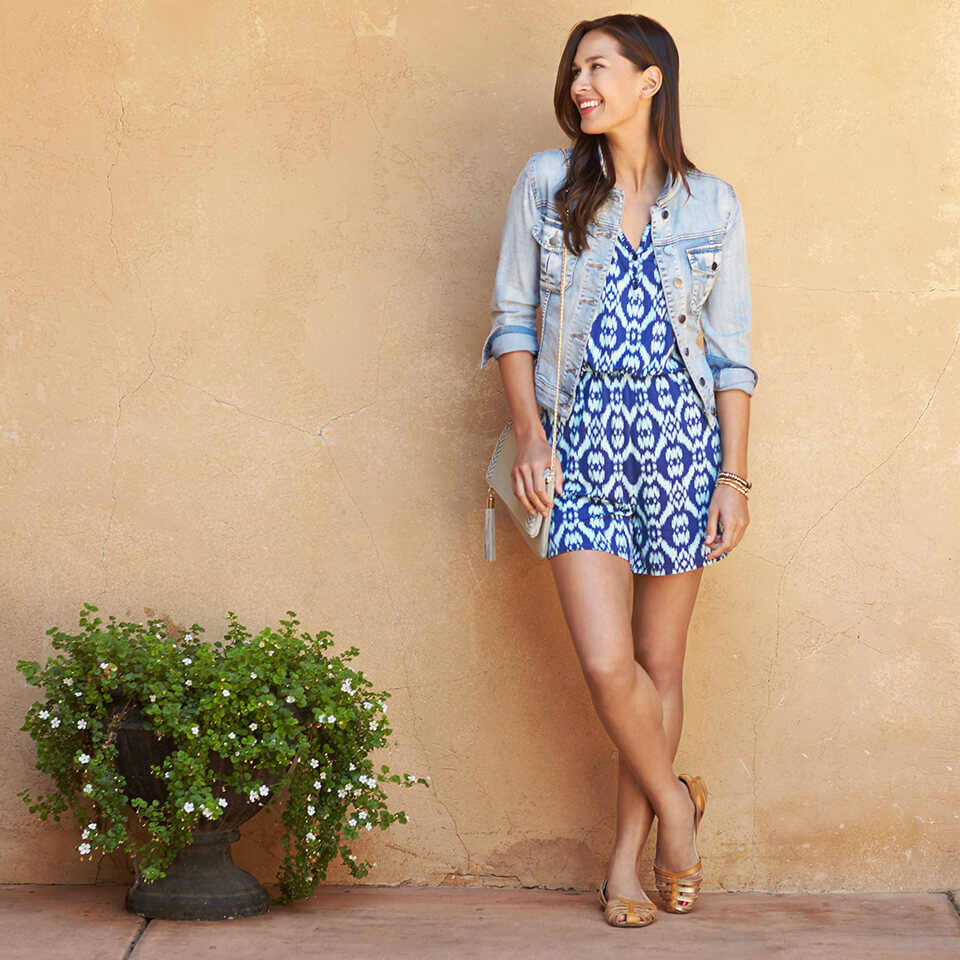 Follow these tips and tricks for picking the perfect romper to conceal your midsection:
Drawstring Waist: Start by trying a romper with a drawstring waist, which will allow you to define your waist exactly where you want to. A patterned, V-neck romper will also help draw attention away from your waist and more towards your bustline.
Wrap Front: We all know that wrap dresses are universally flattering on everyone, so try a wrap front romper to conceal your midsection. Just like the drawstring rompers, look for one with a V-neck to bring more attention to your chest and shoulders.
Add a Light Layer: Adding a light layer like a cargo vest or a lightweight jean jacket will also camouflage that less-than-favorite area.
Don't forget to add in the grand finale with footwear—make a statement with espadrilles or sleek heels!
What do you think? Share your opinion in the comments below!